Do synth clones effect used synth prices?
Each month on my live show we like to show the trends on used synth prices. I have been following the prices specifically on the Roland SH-101 for the past 10 months – here's the graph: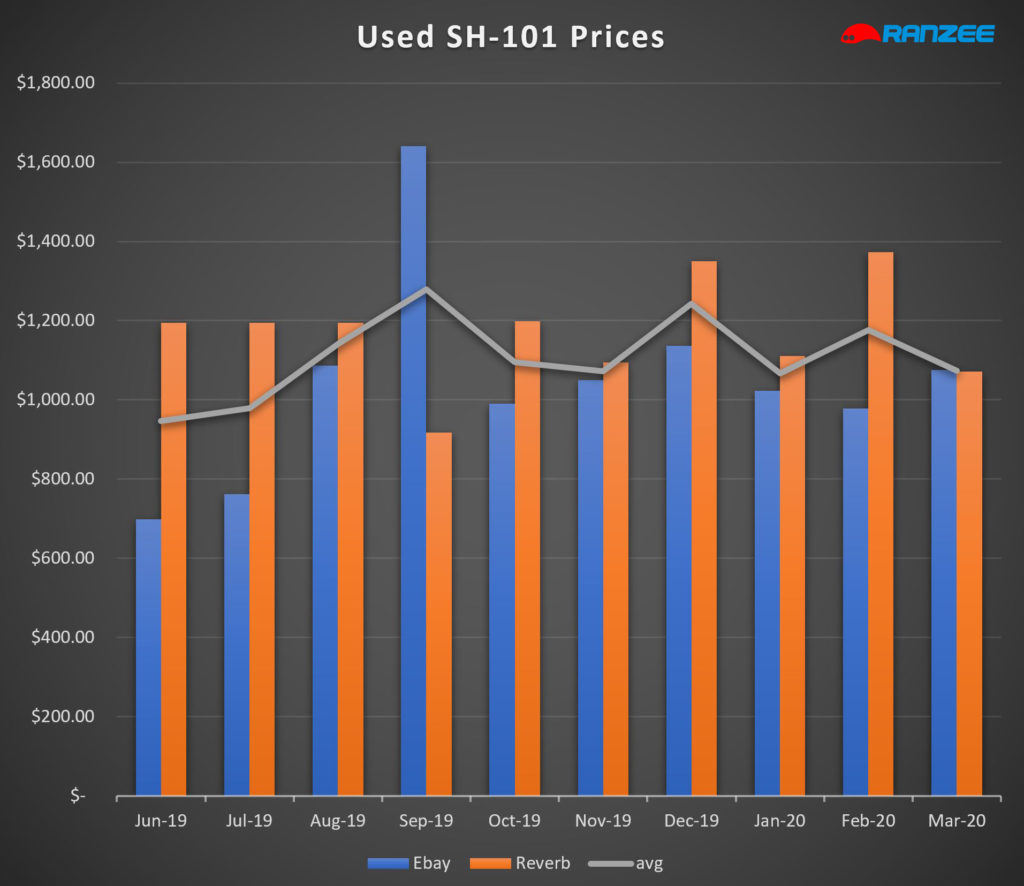 Since Behringer and other manufacturers (like Korg, Studio Electronics, Din Sync etc) have been cloning or recreating vintage synthesizers – we've often argued that this will effect the value of the original synths on the used market. Is this really true?
Take the release of the Behringe MS-101 (now called MS-1) which is a clone of the original Roland SH-101. Behringer released this synth back in April 2019. Here's a picture of mine: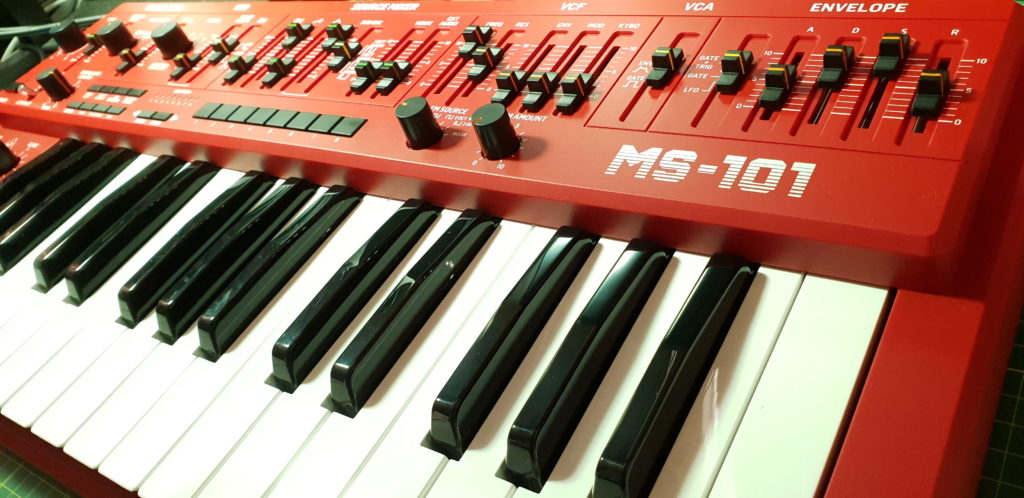 The design and manufacture of this clone is nearly identical to the original Roland – right down to the plastic finish. So – does this have any effect on the used prices for the SH-101?
I don't think so – looking at the graph it just shows normal market fluctuations with supply vs demand issues. However, recently I did see some evidence of some "fire sales":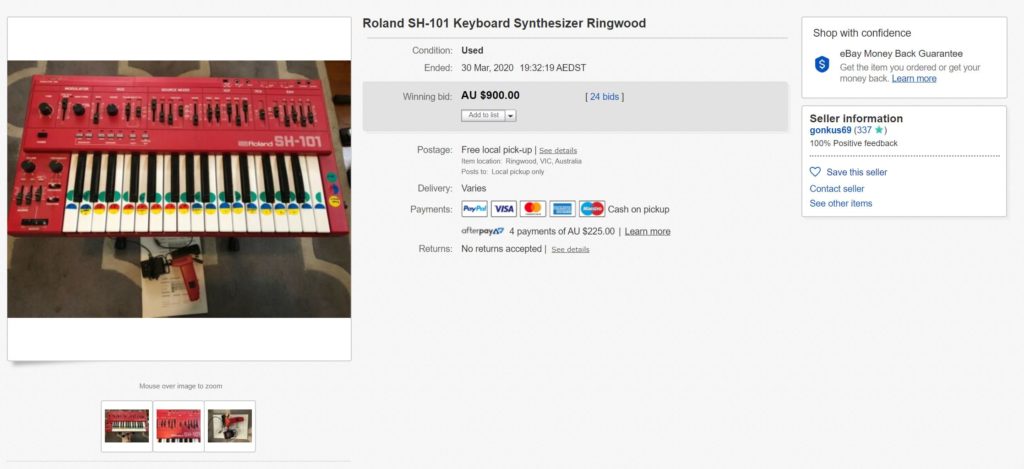 I definitely would have jumped on this if I'd known about the auction – and it came with the rare mod grip too!
But does the odd cheap one mean we're seeing a new trend? I don't think so – there were just as many usual sales in that month and this one cheap sale didn't really effect the average too much.
Tell us what you think about synthesizer clones and used vintage synth prices – what have you noticed?
If you like to find out more about our price watch segment, join us ever saturday on the live stream at 2PM UTC time (check local times for daylight savings adjustments). Or just subscribe to my YouTube channel and you'll get the notifications!