So you've been invited to be a guest on Synth Geekery? Congrats!
Here's a few tips to help you get up and running with vMix call
Make sure you have the following:
a copy of Google Chrome browser
a microphone
a webcam
headphones (don't use speakers – as we'll hear ourselves back through your mic)
a decent internet connection with a useable upload speed (see below)
Once you've got all these – you can go ahead and click on the following URL:
This will open up a login page: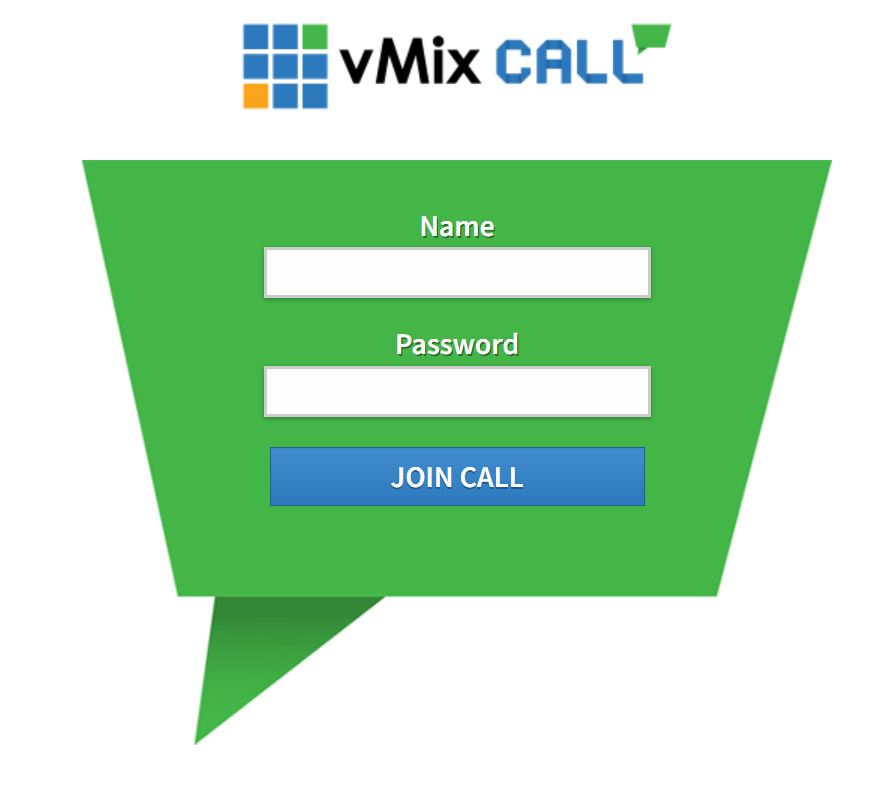 Enter your name and fill in the password that you have been provided.
This should take you to the vMix call interface:
(notice the red rectangle in the top right corner – this is your camera preview)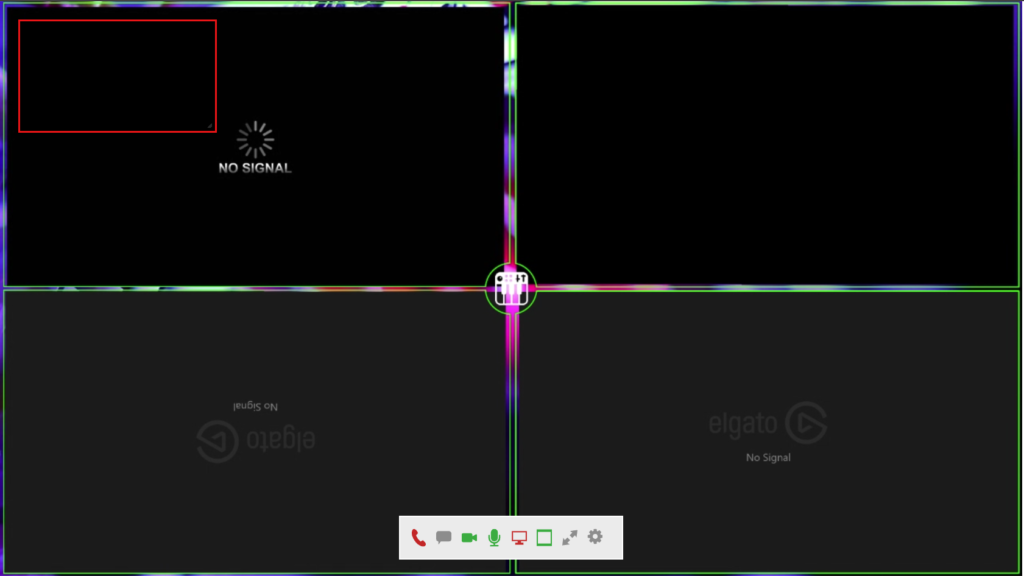 There maybe a few pop-up messages that you need to take care of – for this to function – please pay close attention to these:
Click Allow for the following popup – this will enable Google Chrome to use your microphone and camera: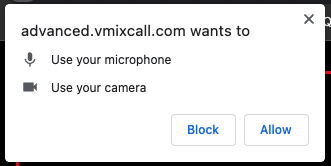 Click OK for the following popups: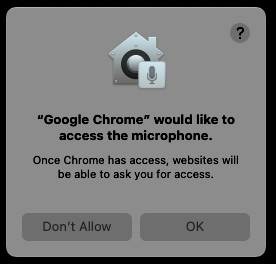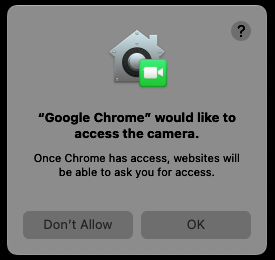 These popups are from a Mac computer. They maybe different on a Windows computer.
Lets get to know the toolbar:
You can find the toolbar by hovering your mouse over the center bottom of your browser window – it should appear like below:

Hover your mouse over each icon will reveal what they do – but to make it easier for you here's a cheat graphic: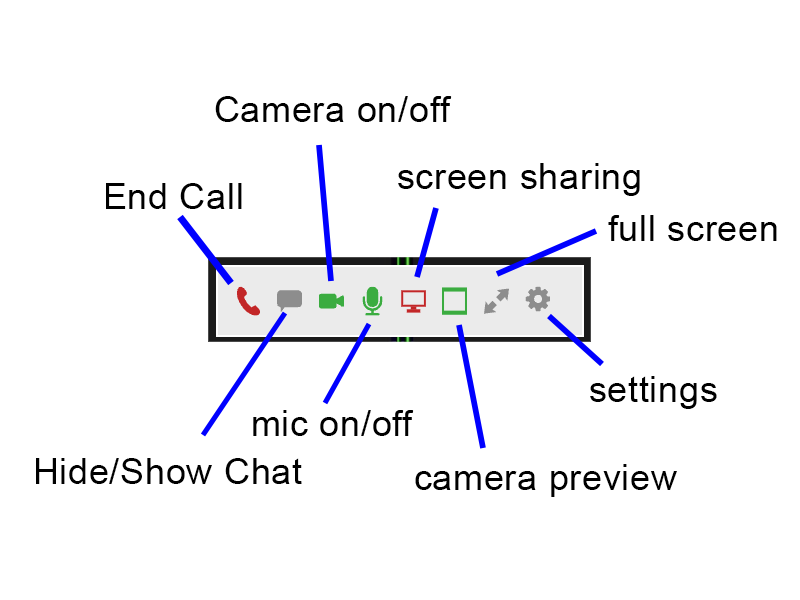 Camera mute/unmute: You can use this to black the screen if you need some video privacy
Mic mute/unmute: You can use this to mute/unmute your mic for audio privacy.
Camera Preview: If you don't want to look at yourself – toggle the camera preview.
Screen Sharing: You can use this to show your computer desktop. Remember to toggle this back to your camera when you are finished.
Hide/show chat: This is the show host and other guests chat – it can be used for troubleshooting and sending messages to the host.
More advanced things
Let's check out the settings: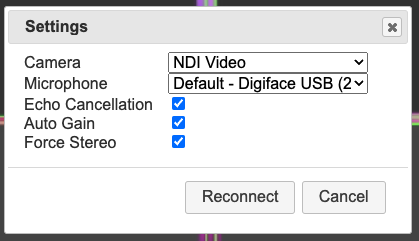 Here you can select your camera, microphone and check a few options. Please note that if you change anything here – vMix call will disconnect and re-connect you – this is normal.
If you ever have issues – sometimes disconnecting and re-connecting is a good first step.
Audio tips
If you want to add other audio sources – it is recommended you use a multi-channel audio interface or a Mixer. This will give you the options to mix or mute channels and send the master mix to vMix call.
If you would like better quality microphone – recommend something like:
R0DE wireless go
R0DE NT-1
Sure SM7B
Some good headphones:
Audio Technica ATH-M50x
Beyer Dynamic DT 990 Pro
Senheiser HD 400 Pro
Camera tips
Webcams suffice for most people – use a decent quality webcam. If you want to use multiple cameras, it is recommended you get yourself something like a video switcher – example: The ATEM Mini.
Internet connection tips
It is recommended that you have at least 3mbps UPLOAD speed (this is not your download speed). You can check your upload speed using speedtest – https://speedtest.net
When you are on a vMix call – it is also important to ensure that other users of your internet in the house limit their usage – or perhaps tell them not to use it whilst the show is on. The more people using your internet, the less bandwidth you have. This will make your video quality worse.