Live Stream #67 – Behringer System-100m eurorack
Here's a taste of some of the content we cover in our live shows
This week we'll be looking at the Behringer System 100m clone eurorack modules. Behringer 121 Behringer 130 and Behringer 173 modules.
Video Contents
00:00 Pre-show
14:26 Main Show
20:19 Funny Side
26:32 News from the Geekery
47:00 Ebay Scams and Price Watch
56:18 Behringer System-100m modules
and free chat after
► Behringer 121 Dual VCF eurorack module – System 100m clone
► Behringer 130 Dual VCA eurorack module – System 100m clone
► Behringer 173 Quad gate/multiplier eurorack module – System 100m clone
Video chatties:
Daren T. Housse: https://www.youtube.com/channel/UCLPHxpZgFKKE1wkG9ndto3A
Andrew Brooks: https://www.youtube.com/channel/UC2-Zid0Igex1fJ8i6Crwudg
Discord: https://discord.gg/cu589sA
News from the Geekery
Ellitone – E[64]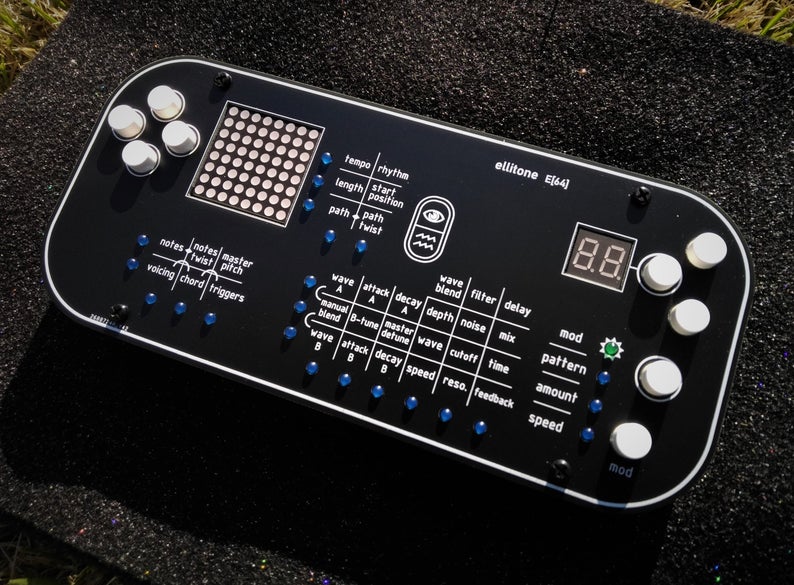 Portable synth with sequencer. Looks like a gaming controller. Features an 8×8 LED matrix – musical theory from the Rubix Cube. There's a twist and rotate editing around the 33 parameters. The cube matrix offers some deep modulation. Plus it includes a digital wavetable engine – 32-bit processor. 16-bit 44.1 KHz – 12-voice poly synth. Each voice 2 oscillators. Library of 128 custom wafeform shapes, or import your own waveforms. You can wave-blend between two A&B layers. Which can also be modulated. Battery powered.
VIDEO: https://youtu.be/rCxrfzJPTo0
Price: $310 EURO (shipping first 20 in Mid June)
Visit: https://www.etsy.com/listing/813442285/ellitone-e64-synthesizer-and-sequencer?ref=shop_home_active_1&crt=1
Recovery Effects – Bad Comrade V3
Crazy delays, glitches, distortions – 4HP module offers broken textures, glitches and raw distortions and even spooky echoes. Great for industrial sounds.
VIDEO https://youtu.be/dnptO9mEtT8
Price $99 USD
Visit: https://recoveryeffects.com/collections/eurorack-modular/products/bad-comrade-v3-eurorack-modular-device
Fred's Lab Tooro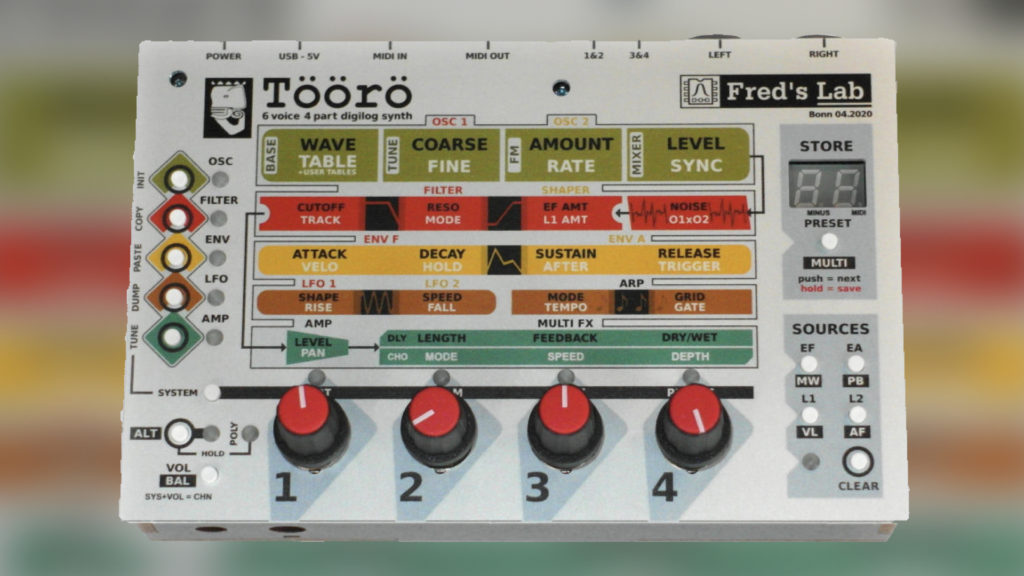 12bit hybrid desktop synth which offers a crunchy sounding digital morphing oscillators with analog filtering.
VIDEO https://youtu.be/MWvmOoNaxk8
Price: 379 EURO
Visit: https://fredslab.net/en/tooro-module.html
SSI2140 Analog Filter Chip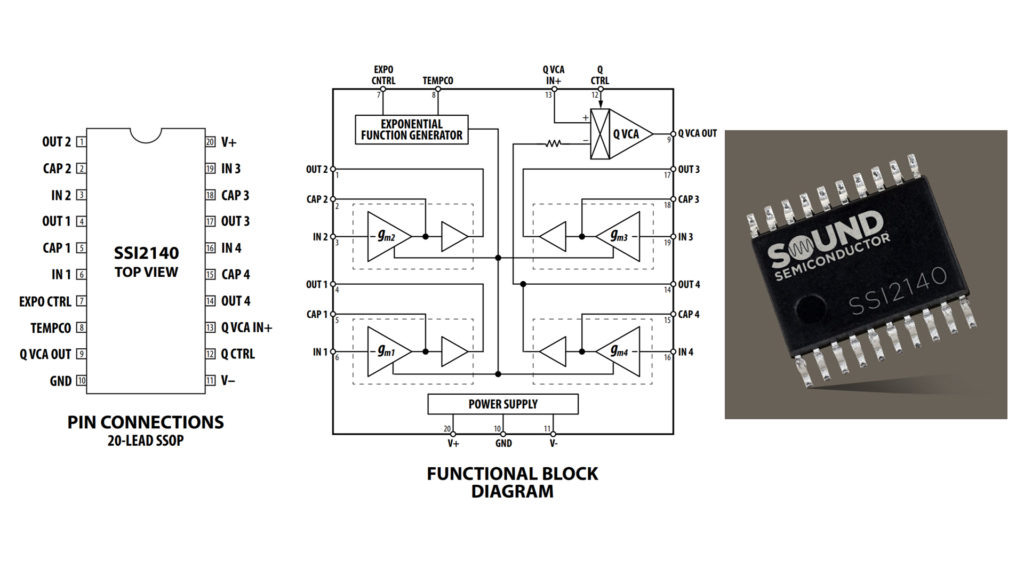 Sound Semiconductor has announced an improvement to the classic SSM2040 chip design, which was originally designed by Dave Rossum (EMU etc). The new chip the SSI2140 offers a new Q-VCA which has temperature compensation for easy control of resonance. Plus maintaining all the regular benefits and features of the classic SSM2040 chip.
Video: https://youtu.be/fMLNBiHRRB8
Price: at $1.18 ea min 1000 pieces in 20 lead SSOP available now.
Visit: http://www.soundsemiconductor.com/