Music tech gear that has flopped
Watch the video or jump straight to the topic!
News
Dreadbox Typhon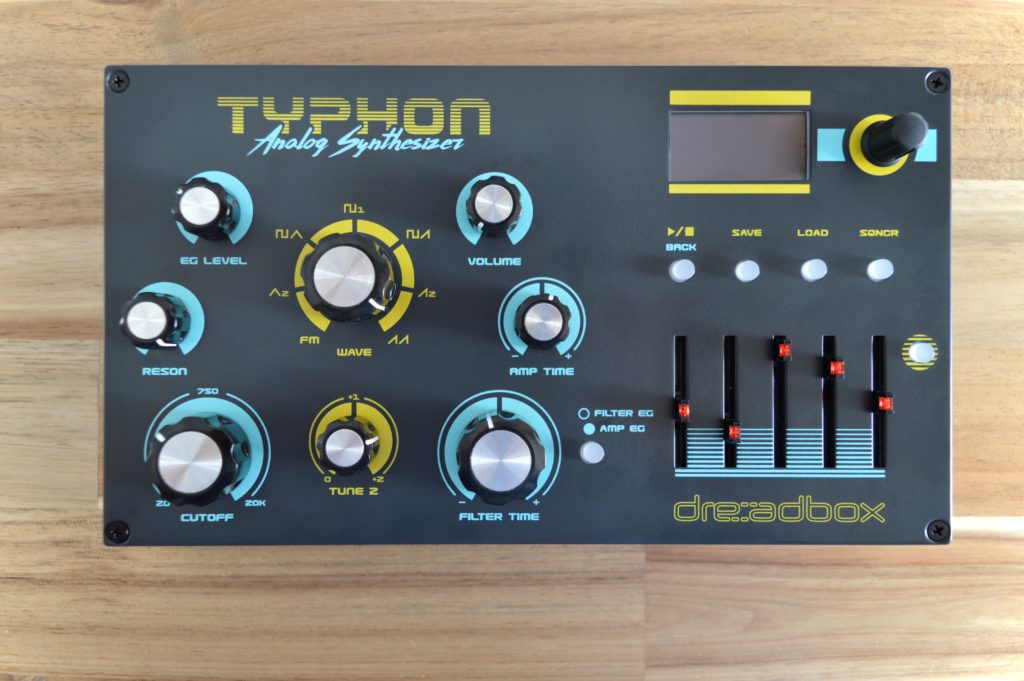 This is a cool little synth with a combination of some nice well-thought out features. I has a classic analog synth but helps with a cool knob that morphs between different oscillator configurations (PWM, FM). Features 2 oscillators, 4-pole low pass filter. 3 modulation options (with 4 modes: LFO, EG, RND and Step Seq). Plus it has a built-in digital effects by Sinevibes! The way they've setup th effects makes this really intuitive!
Video: https://youtu.be/7q6JrCPsxa8
Price: €349
Link: https://www.dreadbox-fx.com/typhon/
Spherical Sound Society – Opera Rotas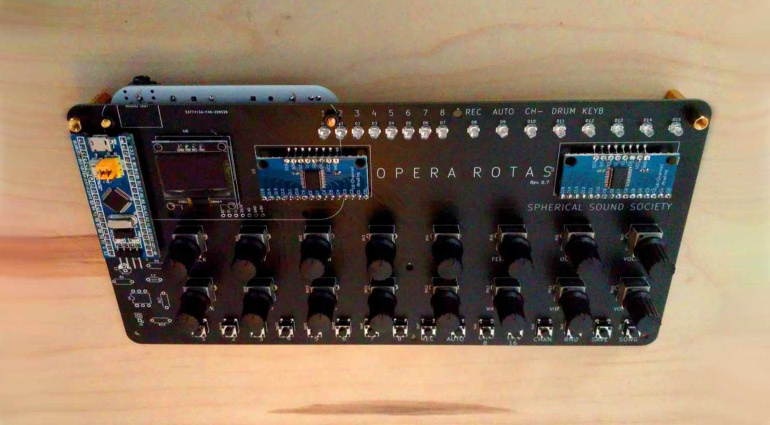 Another cool DIY project – this one is an FM drum machine which works on 2 operators.
Video: https://youtu.be/n5f06JGuNN0
Price: €61.99
Link: https://www.tindie.com/products/jc2046/opera-rotas-mutant-fm-drum-machine/
Expressive E Osmose

I haven't shown this before, and thought it was time. Expressive E has shared another video preview, embedded above, for their upcoming Osmose synthesizer. The video offers a sneak preview of the current state of new sounds that their in-house sound designers are programming, using the EaganMatrix by Haken Audio, the synth engine that will be internal to Osmose.
Video: https://youtu.be/uV1xK7f0XVQ
Price: $1799
Link: https://www.expressivee.com/discover-osmose
Sequential (Dave Smith) Tempest Retires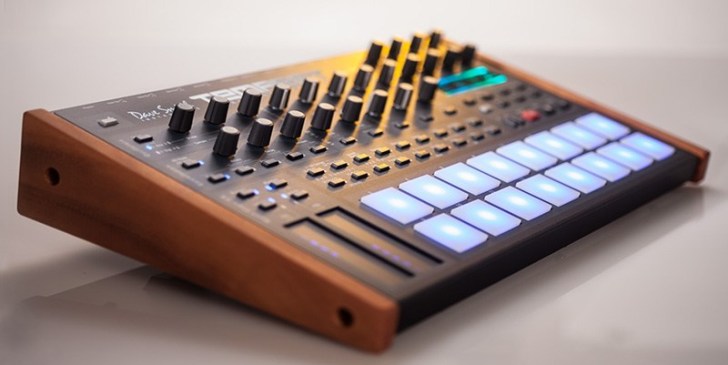 Sequential announced during the week that it is retiring the Tempest – their 6-voice analog drum synth. It really just smells like something new is coming out to replace it. I kind of feel they never really finished the firmware on this too.
Music gear that has flopped
There were some obvious contenders that could have made it to this article, but to keep it fresh and interesting, I've decided to showcase some not-so well known gear. Yes, TB-303 I hear you scream – nope, not this time!
Korg 707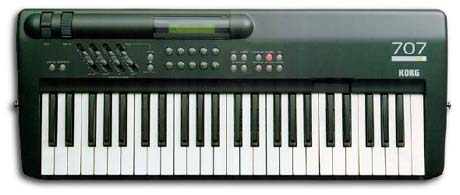 Released in 1987, it was an entry level digital synth offering digital FM, 8 voices and a small 100 patch memory. It was really toy-like and had cheesy lo-fi sounds. Might be something sort after now!
They are selling for around $150 USD on ebay as at Jun 2020.
Roland D2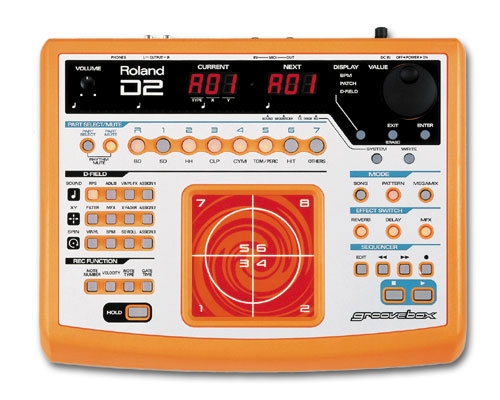 Roland released the D2 Groovebox in2001 after some success with the MC-505. It was designed to be more a performers device with touch sensitive pads. However, the orange colour and difficult interface made it unpopular with musicians.
If you're into orange 90's techno sounds, this maybe right up your alley. However, they are quite rare to find. With 64 voices, 8-part multitimbral, sample-based (PCM) oscillators, 150 pattern/8track sequencers, 600 presets and MIDI – it might work fo you!
They are selling for around $200 USD on ebay as at Jun 2020.
Beat Thang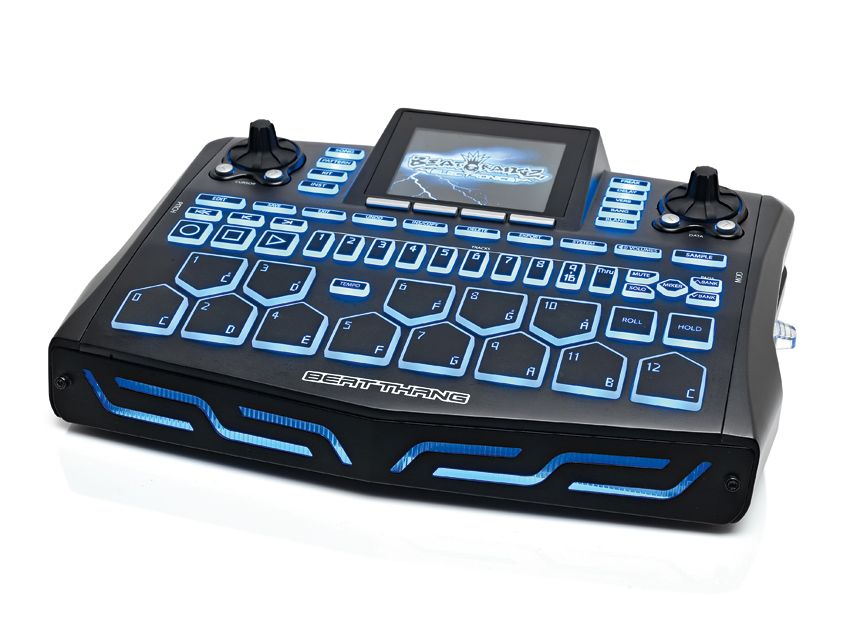 The Beat Thang by Beat Kangz received a mixed bag of reviews when it was released in 2007. The chunky/heavy design presence was the first thing people noticed, wonder what the hell is this thang? Measuring X x Y it is compact yet quite heavy being made from black steel with tough rubber buttons. It also included a rechargable lithium-ion battery which added to the weight.
It offered 16-track real time pattern based sequencer, fully portable 4 hour rechargeable battery, side mounted pitch and MOD wheels, 5,000 presets, full workstation and chromatic keypad layout.
So where did this go wrong? Niggles in the operating system caused bad press and affected sales. It took 40 seconds to start up, plus another 10 seconds to simply load a new kit or pattern. It just didn't have speed of use and suffered from poor software development.
They usually sell used for around $350 USD on ebay as at June 2020.
Roland EG-101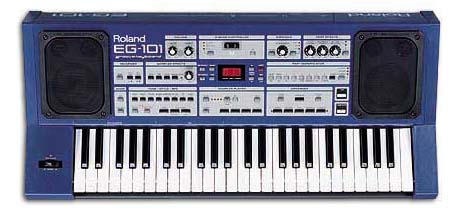 A basic keyboard edition of the MC-505 with some sampling features borrowed from the SP-202. Released in 1999, it offered 24-voice polyphony, 11 part multitimbral with 448 presets, built-in speakers.
The sampling was limited to 7.81Khz sample rate for lo-fi and up to 128 seconds – or 31.25Khz and up to 32 seconds for higher quality. It allowed you to store up to 16 samples that you can create from any sound source.
So where did it flop? It was lacking in the features of the devices it took from. Many users reported it needed to be a full MC-505 and SP-202 and it would have been much more popular. It was really aimed at the home DJ market – and most didn't like the look.
You can pick one of these up from ebay for around $150 USD as at June 2020.
Conclusion
Sometimes these flops end up classics – just think what happened with the TB-303.
We covered many more products on the video – so be sure to check that out!