In episode 168 we are talking synths on your Saturday – maybe a bit of Workstation chat! Plus all the usual segments!
Show contents:
About the Synth Geekery Show
Synth Geekery is a weekly podcast/live stream (YouTube) show about everything synthesizers, drum machines, samplers, sequencers, eurorack and music technology. We take the "one of the masses" viewpoint, where we are also users of gear just like you (read: we're not influenced by commercial product placement).
The show relies on the generous contributions of the synth community. You can contribute in many ways including supporting us via our YouTube Channel Membership or Patreon. We also have regular and special video guests: if you would like to take part in future shows – please contact me via email on the about page here.
Guests
This week's video guests are:
Daren T. Housse
Bandcamp Link: https://darenthousse.bandcamp.com/
Youtube: https://www.youtube.com/channel/UCLPHxpZgFKKE1wkG9ndto3A
Daren resides in the UK and is one of the first video guests on the show since 2019. He has a large amount of tracks on his youtube channel plus a great album collection over on BandCamp.
Andrew Brooks
Main link – https://www.youtube.com/user/sunhoney1uk
BandCamp link: https://andyvonal.bandcamp.com/
Andy resides in the UK and has been a regular member of the show since 2020. He has performed live and offers a wealth of knowledge for live electronic music setups and small studio configurations.
SynthAddict
Youtube: https://www.youtube.com/channel/UCUtABvP7q29uvLKi73zIjFQ
SoundCloud: https://soundcloud.com/user-914042529/sets/aquifex-originals-2014-2022-no
Andy (yes another one!) resides on the west coast of the USA and has been a long time chattie and more recent video guest. He has a vast collection of synthesizers, modular and love his music gadgets. Yes, he'll be the first to find a crazy musical gadget and tell us all about it!
JX3D
Youtube: https://www.youtube.com/user/JX3D
BandCamp: https://jx3d.bandcamp.com/
Henrik resides in Denmark and has been a long time supporter and provided much assistance to content and topics for the Synth Geekery community. He has a love for hardware synths and modular and has an amazing amount of album releases over on his Bandcamp!
Video replay
Funny Side
The funny side segment is a collection of memes that are somewhat relevant to the synth geekery community. Some of these images are taken from Facebook, Instagram and other social media sources. Please respect the creators. Hope you enjoy this week's selection: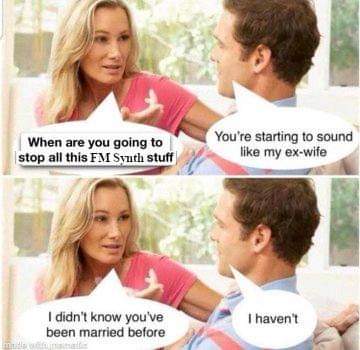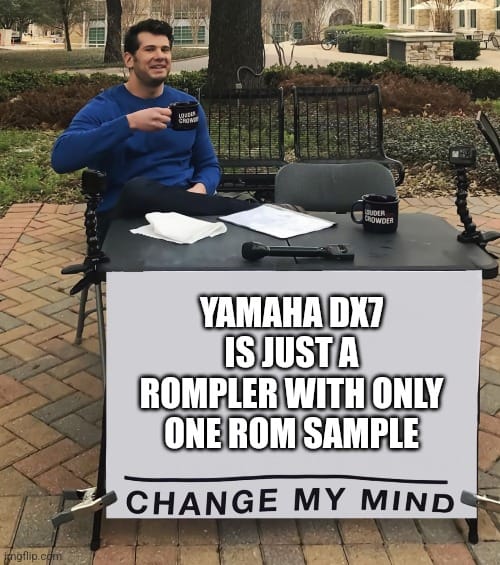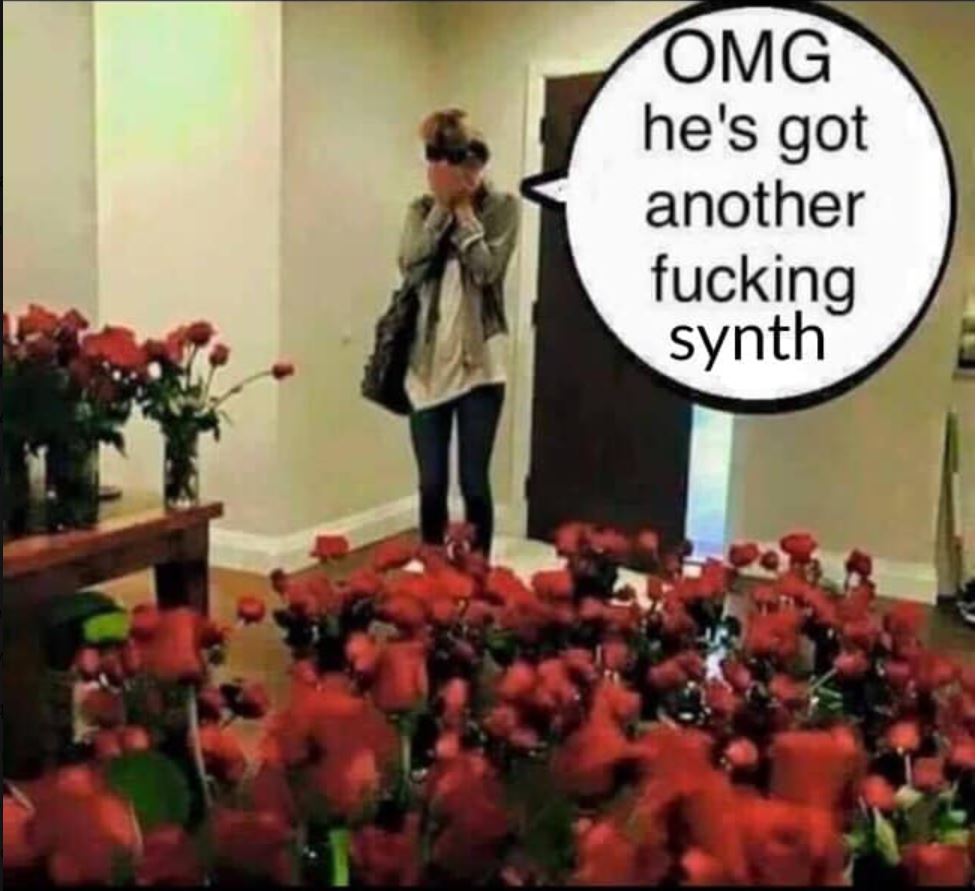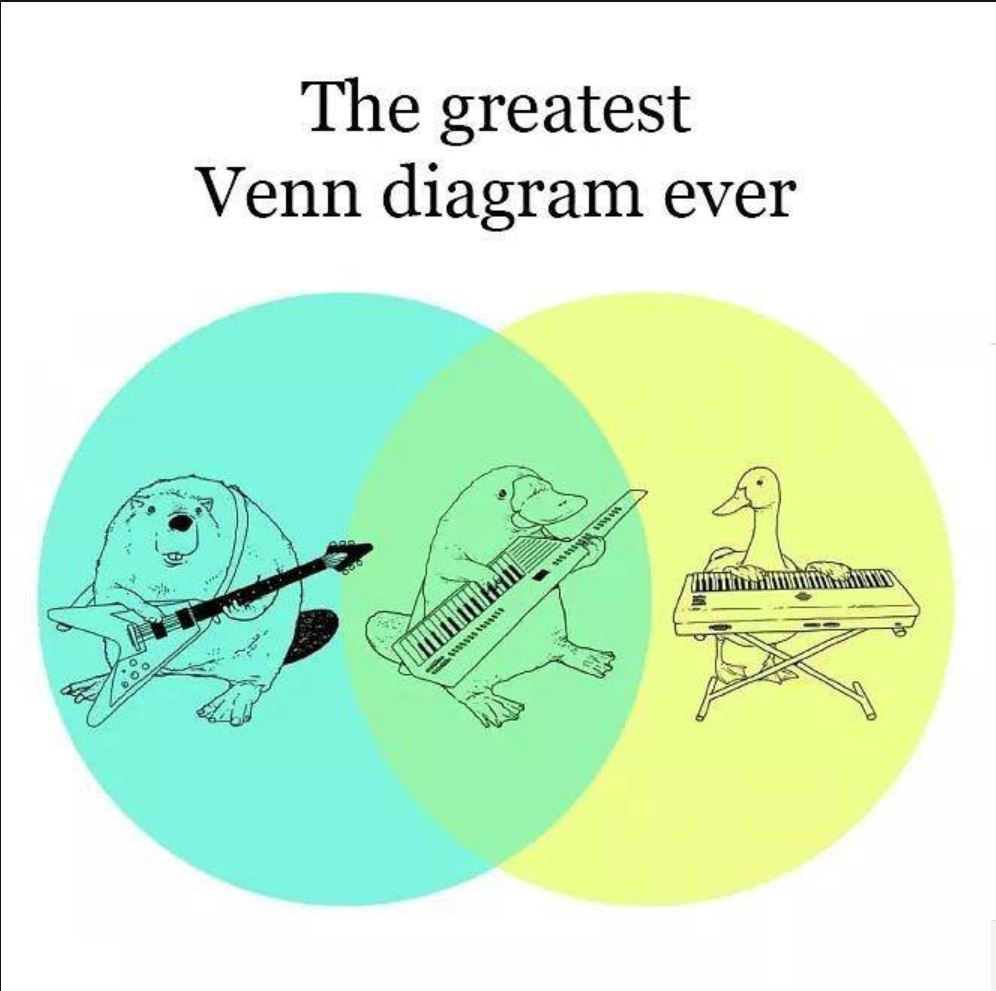 News from the Geekery
This week we have a big list of new synths and gear:
Future Retro no more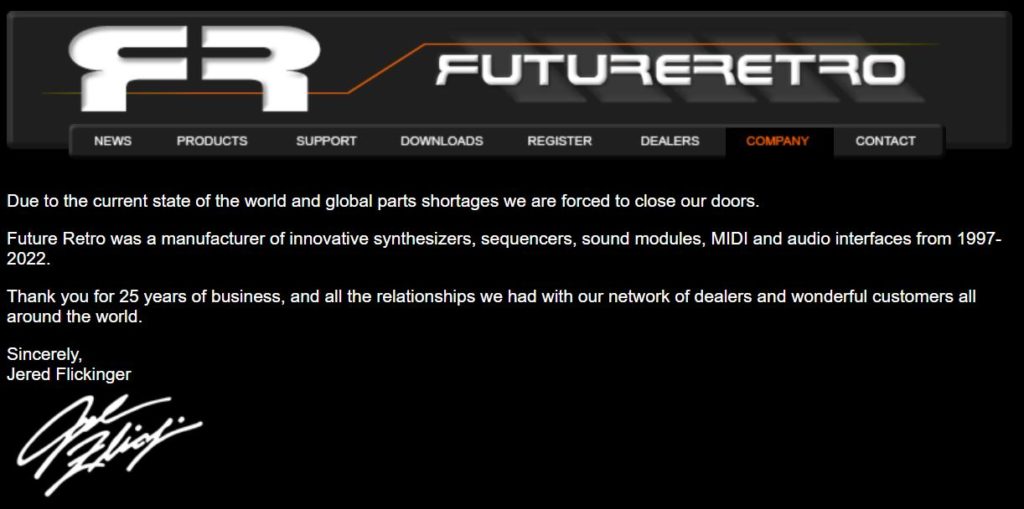 It's sad to see an innovative company led by a very clever engineer Jered after 25 years of developing and designing magnificent synthesizer products and instruments. Unfortunately, another company has succombed to the shortage of parts and distribution woes. Future Retro boasted some amazing products like the recent Vectra synthesizer, the 512 CV Touch Keyboard, modular gear like the Transient, and the Zillion Sequencer.
We recently talked about the Vectra synth in Ep #139 (video link below).
Thank you for your synths and gear! I wish you and your family the best for the future!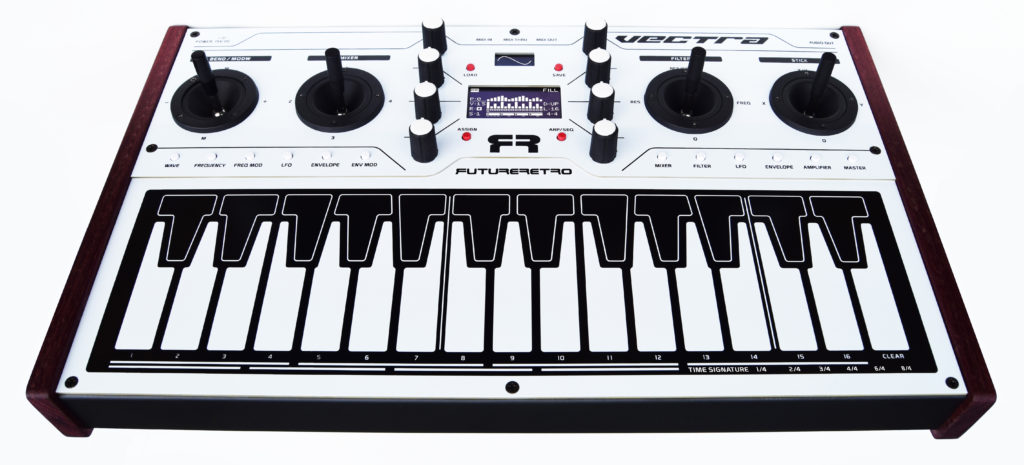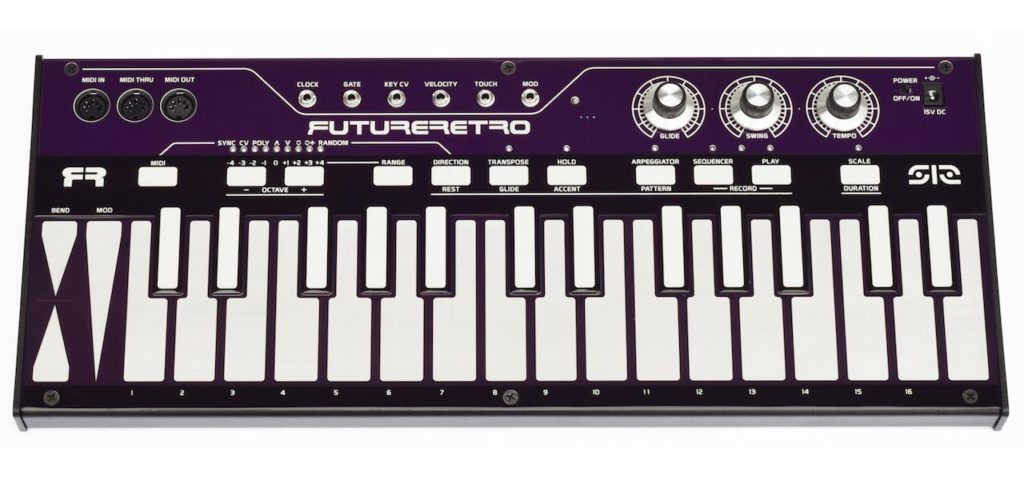 Link: http://www.future-retro.com/company.html
Price: N/A
Scrat – Neutral Labs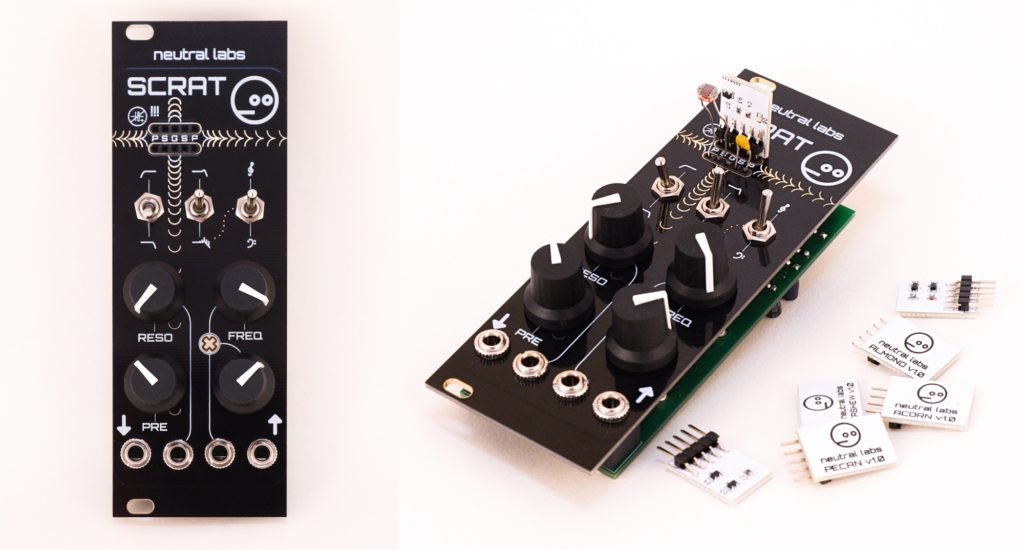 Scrat is an interesting module from Neutral Labs – a Steiner-Parker filter with these interesting cartridges that allow you to change the module electronically.
Link: https://neutral-labs.com/scrat
Price: TBA
Synthesizers.com for sale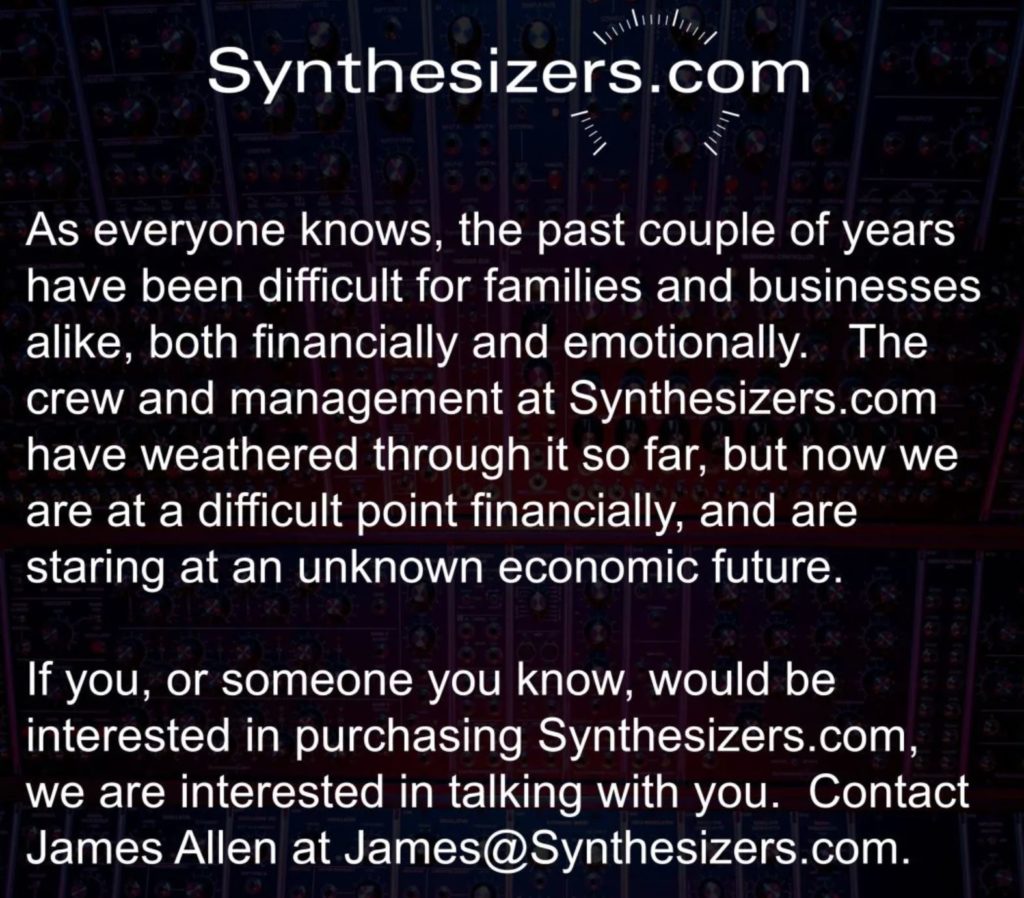 James Allen at Synthesizers.com has announced his business is for sale. Anyone who is interested in purchasing the company is urged to contact him.
They are known for making full modular synthesizers, modules, cabinets and accessories. A full arsenal for anyone interested in the modular synth world.
Link: https://shop.synthesizers.com/
Price Watch
This week – all the price watch items are contributed by Andy (SynthAddict)! – Thanks 🙂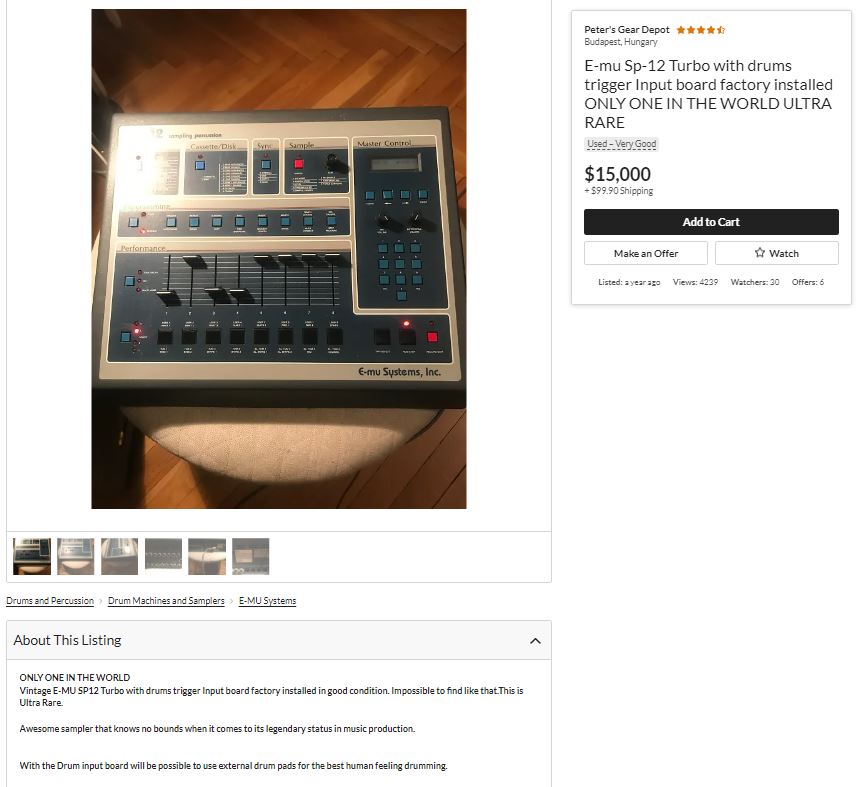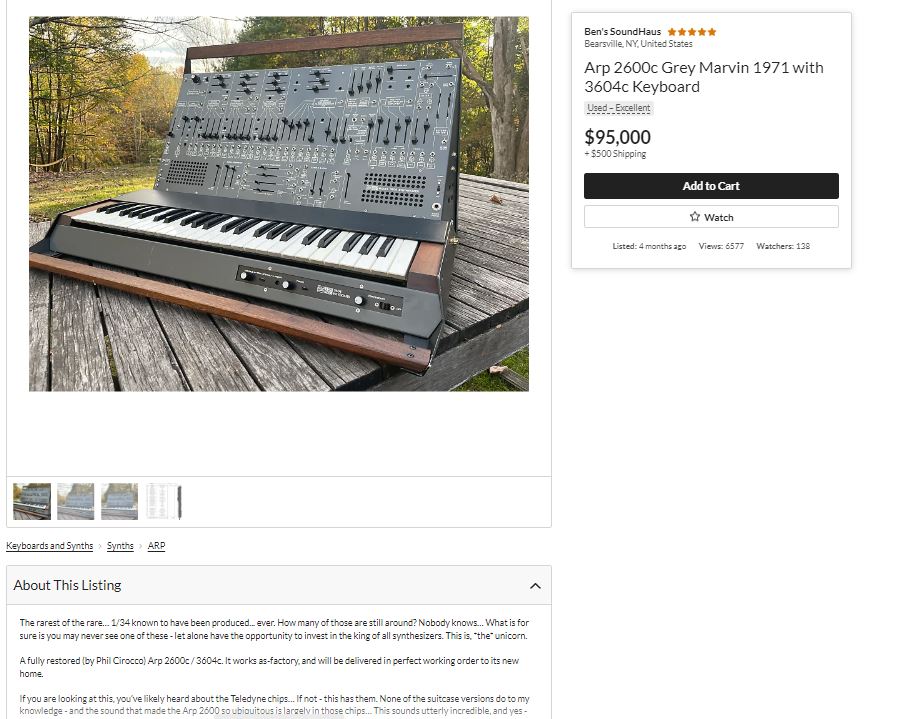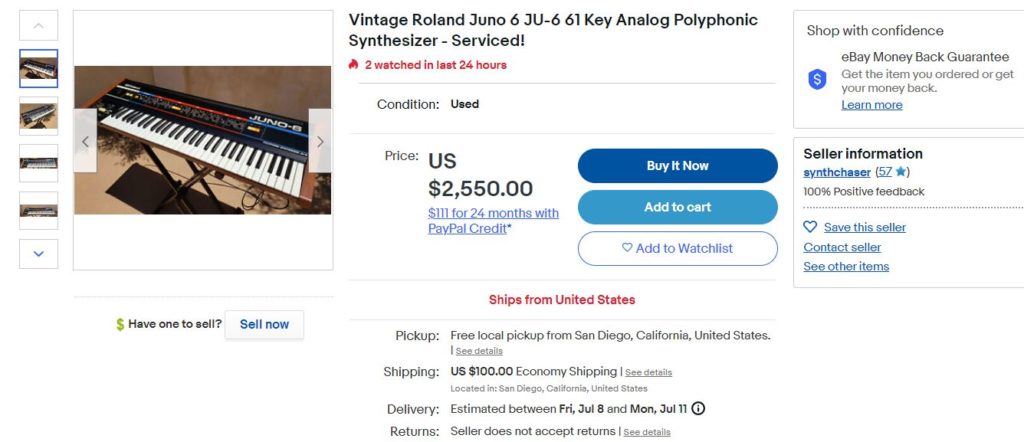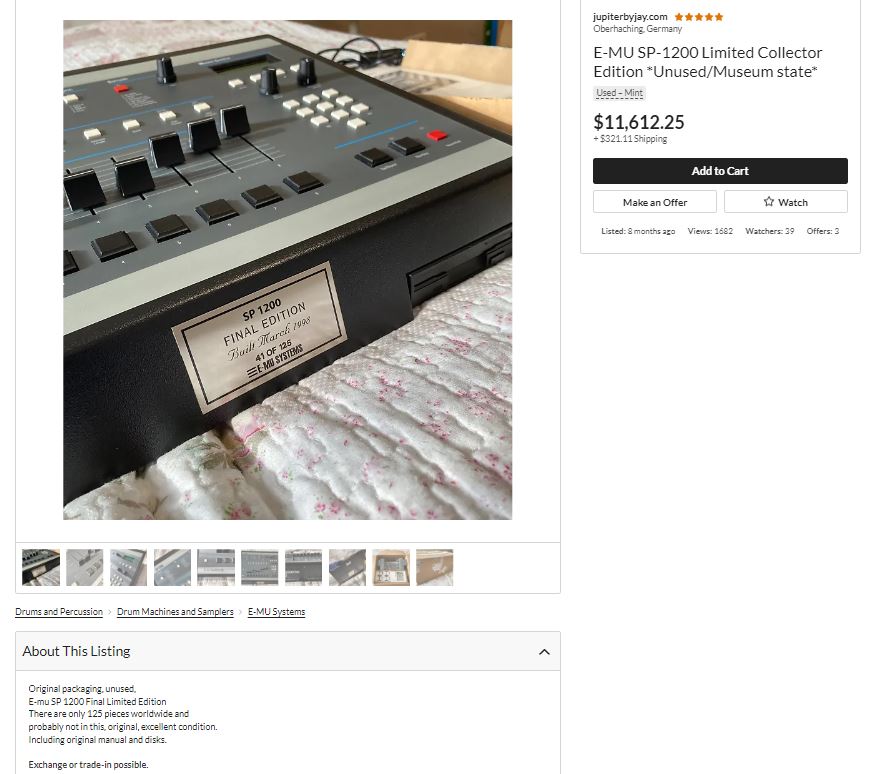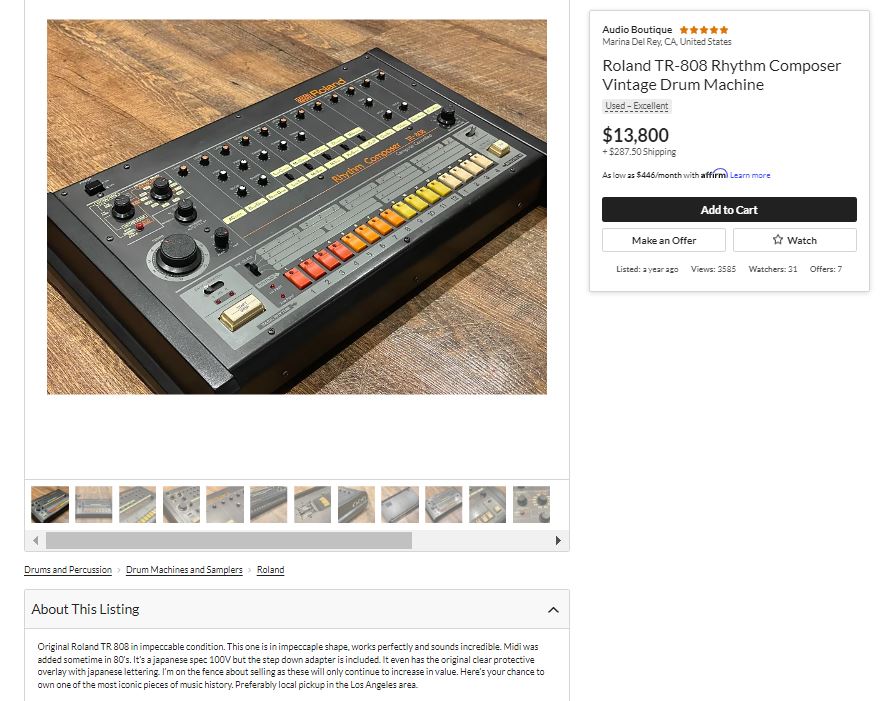 Name that Synth
This week's Name That Synth is contributed by Maikshifter! Thanks!:
Saturday Sonority
This week's Saturday Sonority Polyend Tracker firmware update & chat about polyphonic modular!