In episode 192 we are talking about (nothing set)! Plus all the usual segments! Funny Side, News from the Geekery, Price Watch, Name that Synth …
Show contents:
About the Synth Geekery Show
Synth Geekery is a weekly podcast/live stream (YouTube) show about everything synthesizers, drum machines, samplers, sequencers, eurorack and music technology. We take the "one of the masses" viewpoint, where we are also users of gear just like you (read: we're not influenced by commercial product placement).
The show relies on the generous contributions of the synth community. You can contribute in many ways including supporting us via our YouTube Channel Membership or Patreon. We also have regular and special video guests: if you would like to take part in future shows – please contact me via email on the about page here.
Guests
This week's video guests are:
Daren T. Housse
Bandcamp Link: https://darenthousse.bandcamp.com/
Youtube: https://www.youtube.com/channel/UCLPHxpZgFKKE1wkG9ndto3A
Daren resides in the UK and is one of the first video guests on the show since 2019. He has a large amount of tracks on his youtube channel plus a great album collection over on BandCamp.
Andrew Brooks
Main link – https://www.youtube.com/user/sunhoney1uk
BandCamp link: https://andyvonal.bandcamp.com/
Andy resides in the UK and has been a regular member of the show since 2020. He has performed live and offers a wealth of knowledge for live electronic music setups and small studio configurations.
SynthAddict
Andy is a musician and technologist from the bay area in California. He has an amazing collection of music tech gadgets and a large knowledge of synthesizers.
Youtube: https://www.youtube.com/channel/UCUtABvP7q29uvLKi73zIjFQ
Ian J. Cole
Ian is a musician, composer, sound designer and producer currently producing solo ambient electronic music. He also runs Sinners Music which is a Record Company and Online Music Retailer in East Yorkshire, England
Youtube: https://www.youtube.com/c/IanJCole
Video replay
Funny Side
The funny side segment is a collection of memes that are somewhat relevant to the synth geekery community. Some of these images are taken from Facebook, Instagram and other social media sources. Please respect the creators. Hope you enjoy this week's selection: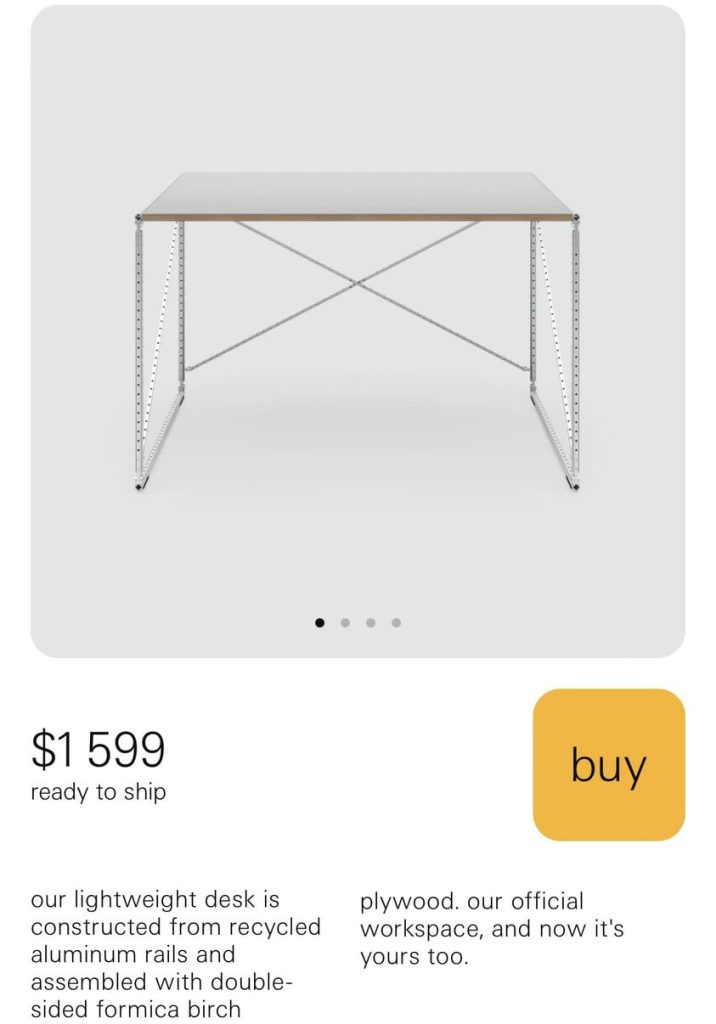 News from the Geekery
This week we have a big list of new synths and gear:
WoFi by Kiviak Instruments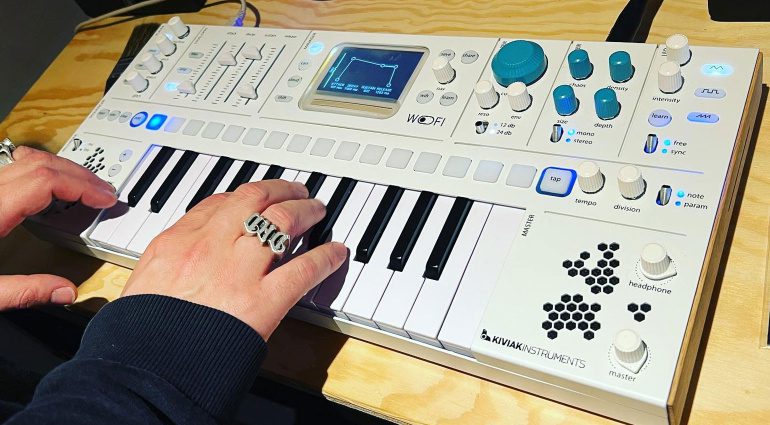 French developer and founder of Kiviak Instruments Romain Giannetti has been showing the developement of a new sampler called WoFi. It is has classic sampler emulations with player modes. It features sampling via the microphone or line in. It offers connectivity to stereo audio, MIDI, USB, CV, Gate and clock. There are onboard sound sculpting features including a filter, assignable envelope and LFO. Theres another section called the Texturer which they say "elevates" your sound. Also it has an inbuilt sequencer (confirm?).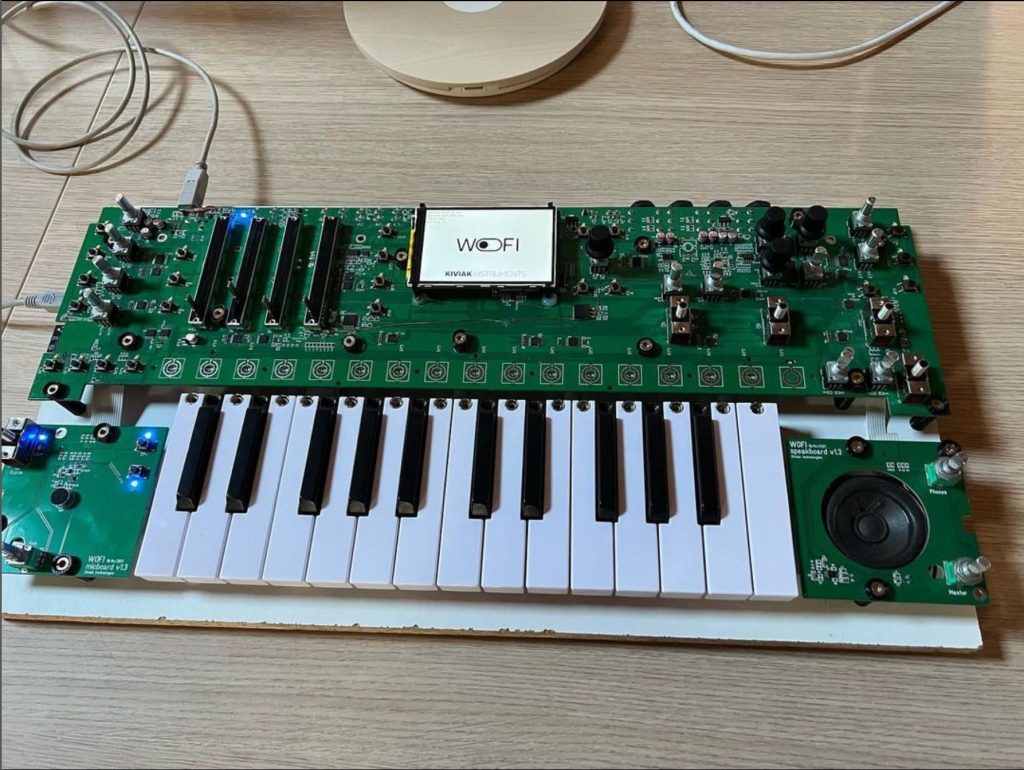 It also seems that the product maybe battery powered (confirm?) – as there was an instagram post saying you can "carry it".
It also offers a way to share your patch with what looks to be a cloud service called mywo.fi. This doesn't surprise me as his main website offers cloud services – as part of another division of the Kiviak Technologies.
Cartridge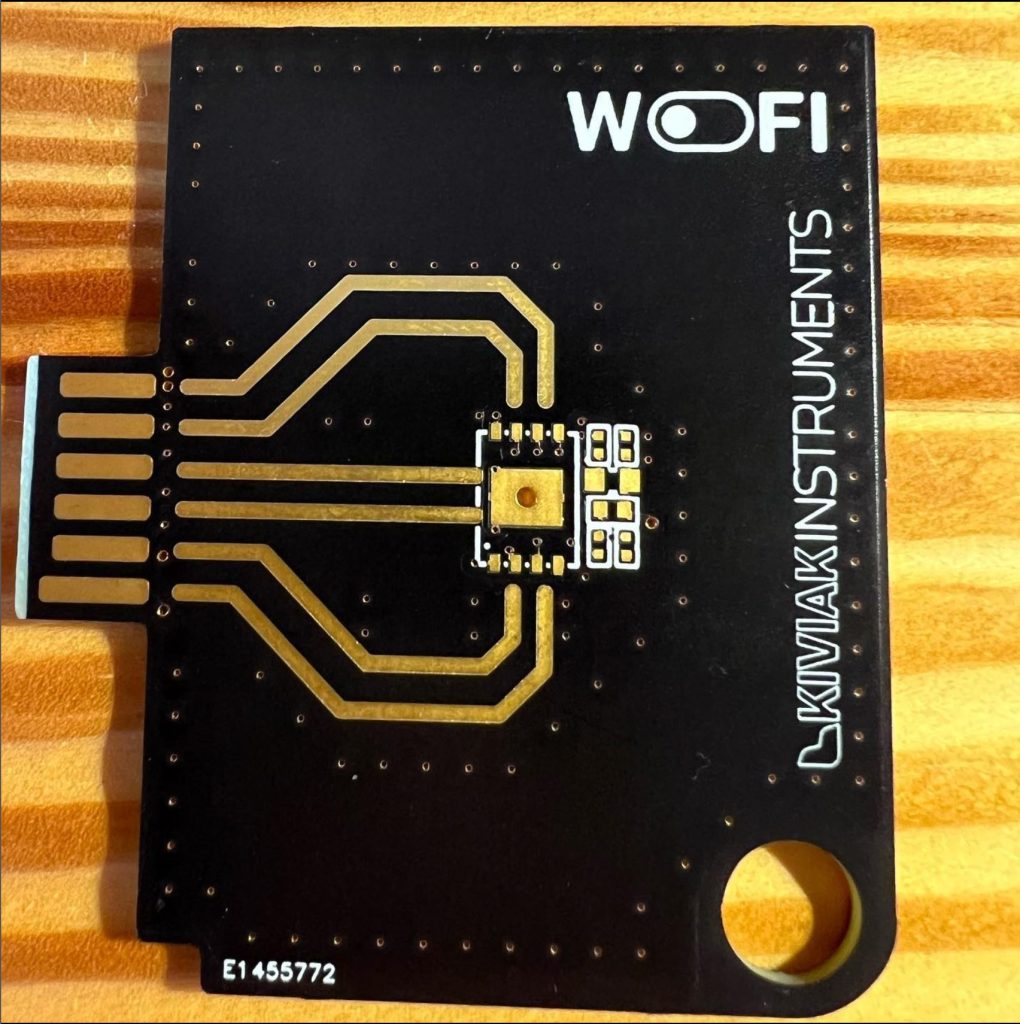 There's a unique cartridge which allows for the user to share sounds.
Price: Nothing as yet –
Link: https://www.kiviak-technologies.com/
Dominic Hawken aka Mr Wiggly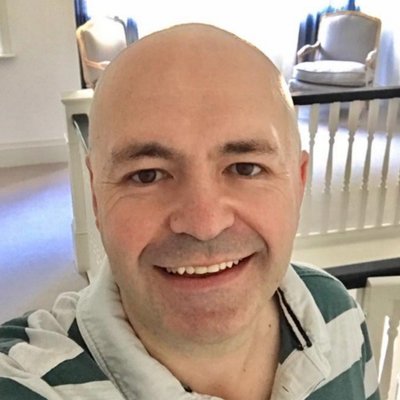 It is with a heavy heart to hear of the sad passing of a much loved and respected fellow Music Technologist – Mr Wiggly – Dominic Hawken.
Dom was was a Patron and Channel member of my channel as well as a regular on Sonic State. In addition he had his own YouTube channel "Mr Wiggly" and also made synth patches and music tech software.
Survived by his much loved wife and daughter, he passed peacefully amongst his family on Monday 6th February. May he RIP.
Bastl Instruments – Aikido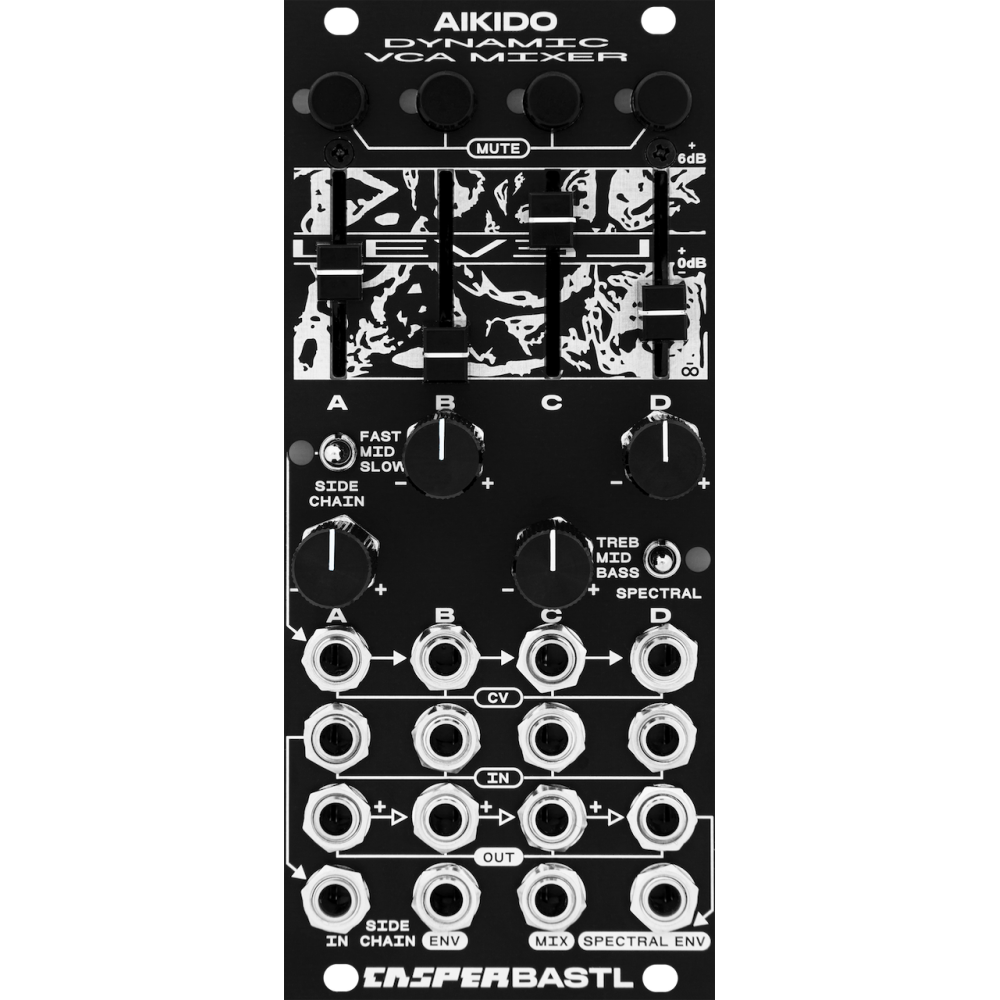 The (Casper) Bastl Aikido is a dynamic quad VCA Mixer. We've had a few of these types of modules recently – so I was interested to see what would be unique about this one.
Clickless mute switches and level faders make for immediate performability, while dedicated attenuverters on each channel make Aikido a powerful and flexible quad VCA. The main mix output is accompanied by individual VCA outputs with patch-programmable cascading mix routing. The Side Chain envelope follower offers 3 different response curves, while the Spectral Follower can be set to focus on treble, mid or bass frequencies.
Clever normalization (internally wired without the need to patch) allows ready-to-go sidechain compression, expansion, and rapid routing experimentation.
The module is 11 HP and is 24 mm deep.
Price: €309
Link: https://bastl-instruments.com/eurorack/modules/aikido
Arturia PolyBrute Noir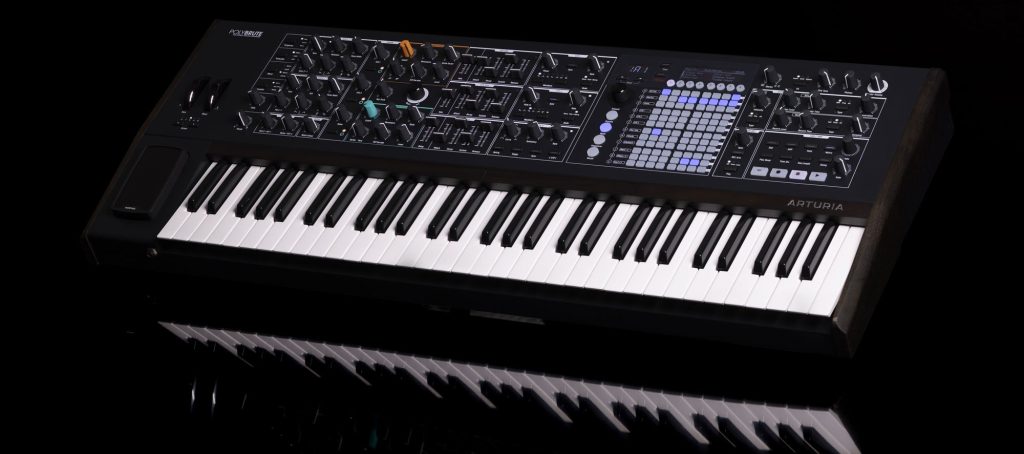 Compared to the original – the Noir version of the PolyBrute looks to be a very nice design – and gives the user interface a very sleek look.
Price: $3110
Link: https://www.arturia.com/products/hardware-synths/polybrute-noir/overview
Price Watch
This week – we visited a number of auctions, here are the screen grabs: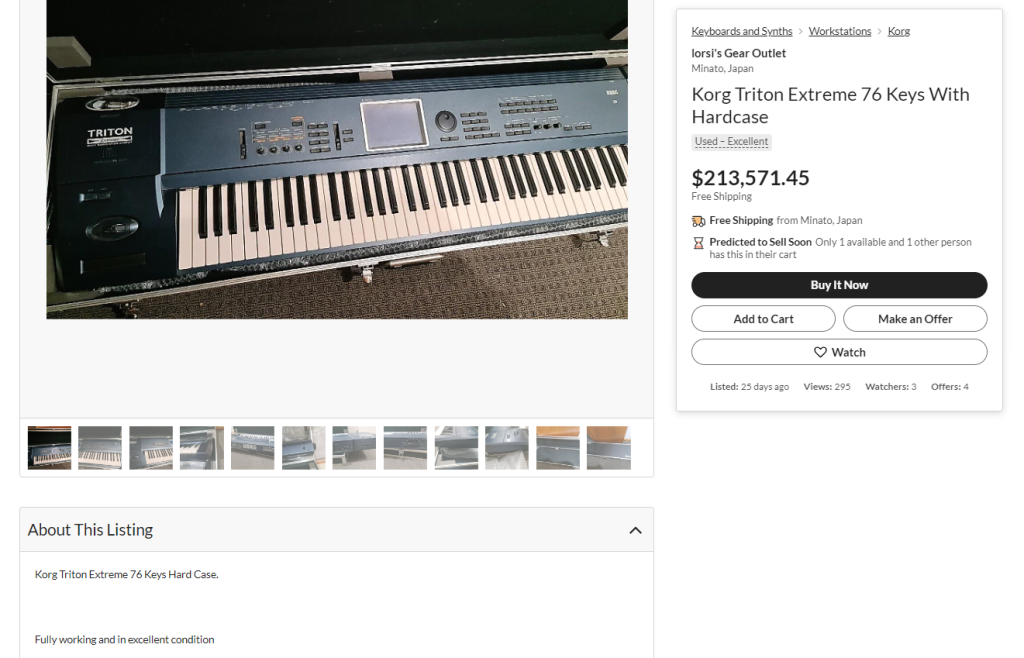 Name That Synth
No name that synth this week – send one in!
If you are after more information about Name that Synth – please check out this page here.
Saturday Sonority
This week's Saturday Sonority we were doing a….!