In episode 223 we talked about Mini Dexed! Plus all the usual segments! Funny Side, News from the Geekery, Price Watch, Name that Synth …
Show contents:
About the Synth Geekery Show
Synth Geekery is a weekly podcast/live stream (YouTube) show about everything synthesizers, drum machines, samplers, sequencers, eurorack and music technology. We take the "one of the masses" viewpoint, where we are also users of gear just like you (read: we're not influenced by commercial product placement).
The show relies on the generous contributions of the synth community. You can contribute in many ways including supporting us via our YouTube Channel Membership or Patreon. We also have regular and special video guests: if you would like to take part in future shows – please contact me via email on the about page here.
Your Host
Ranzee (Ranz Adamson) is your show host. He's based in Perth, Western Australia and has been a hobbyist musician and technologist for most of his life. More information can be found about him here.
YouTube: https://www.youtube.com/ranzee
BandCamp: https://ranzee.bandcamp.com
Guests
This week's video guests are:
Daren T. Housse
Bandcamp Link: https://darenthousse.bandcamp.com/
Youtube: https://www.youtube.com/channel/UCLPHxpZgFKKE1wkG9ndto3A
Daren resides in the UK and is one of the first video guests on the show since 2019. He has a large amount of tracks on his youtube channel plus a great album collection over on BandCamp.
SynthAddict
Andy is a musician and technologist from the bay area in California. He has an amazing collection of music tech gadgets and a large knowledge of synthesizers.
Youtube: https://www.youtube.com/channel/UCUtABvP7q29uvLKi73zIjFQ
Ian J. Cole
Ian is a musician, composer, sound designer and producer currently producing solo ambient electronic music. He also runs Sinners Music which is a Record Company and Online Music Retailer in East Yorkshire, England
Youtube: https://www.youtube.com/c/IanJCole
Chris – Maikshifter
Chris is a musician and technologist from Perth, Western Australia. He's always had a love for creating and tinkering with music electronics and has recently embarked on a new journey creating eurorack modules.
Youtube: https://www.youtube.com/@Maikshifter
Video replay
Funny Side
The funny side segment is a collection of memes that are somewhat relevant to the synth geekery community. Some of these images are taken from Facebook, Instagram and other social media sources. Please respect the creators. Hope you enjoy this week's selection: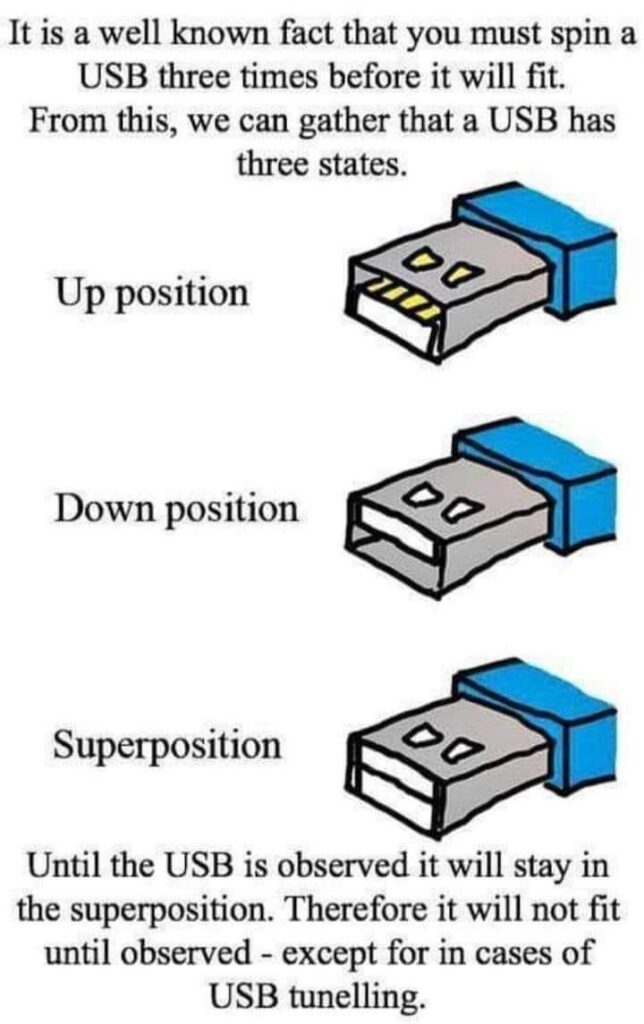 News
Plasma Voice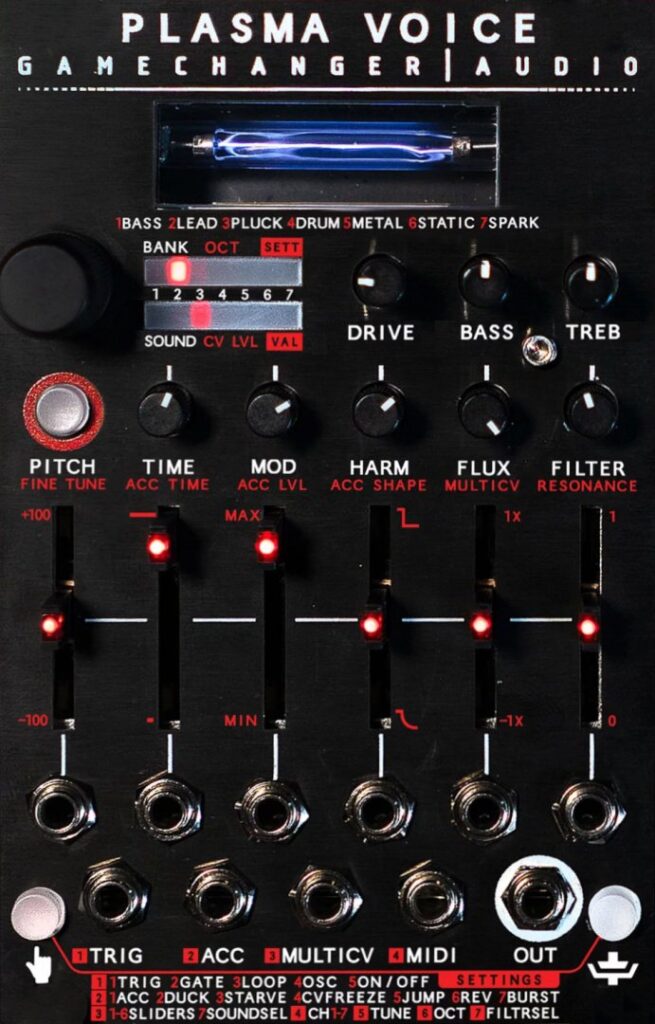 Gamechanger Audio's latest module – Plasma Voice is a monophonic eurorack synthesizer module. It uses the plasma sound engine by turning current transformer and tube driver circuit into an analog high-voltage oscillator.
At the core is electro-magnetic energy emitted and transformed into an audio signal through an inductor and audio rectifier circuit. The result is a diverse range of electrifying sounds and tones that capture the character of a vibrant electrical blue arc.
The 16HP module has sounds that are organised into banks: Bass, Leads, Pluck, Drums, Metal, Static and Spark. The sliders let you modify each sound, transforming it beyond the original use. There are 49 transformable sounds in total across the 7 banks.
Sounds are complex digital synth engines that modulate the plasma tube driver. The engine building blocks are the tube driver pulse width and frequency modulation, sample pitch modulation, envelope time stretch, wavefold, crossmod and suboctave modulation.
Features include:
Soft clipping drive circuit
Bass and Treble frequency boost/cut EQ
Analog state variable VCF with 12dB/Oct LP or HP and resonance amplifier
Analog VCA
VCF and VCA are also digitally controlled with interal analog CV
Audio out is level +/- 8V max.
6 central sliders (details below)
5 center CV attenuverter inputs
ALT button for accessing the alternative slider functions
Manual trigger and gate button
Clutch button for temporary parameter editing buffer
Push and turn encoder and a 7:7 LED indicator for sound & bank selection
16 HP 35mm depth (54 mm including knob height)
The 6 Center sliders control:
Pitch +/- 1Oct (fine tune and octave settings available)
Time – envelope time stretch
Mod – pitch modulation effect
Harm – harmonic content effect
flux – electric artefact effect
filter – cutoff (with/out EG modulation)
The module also supports MIDI IN (via 3.5mm input). MIDI supports notes, velocity, CC panel control, PC Bank & Sound program change, PC settings, Channel 10 percussion key map, pitch and mod wheel.
Price: $499
Link: https://gamechangeraudio.com/plasma-voice/
Modular Grid: https://www.modulargrid.net/e/gamechanger-audio-plasma-voice
Atomosynth KOE
Vactrol and Ladder – both versions of the 24 HP synthesizer voice module from the Peru-based modular manufacturer. The "KOE Vactrol" which features our classic AtomoSynth vactrol-based 12db/oct Low and High pass filter, and the "KOE Ladder" with a new transistor ladder, 24dB/oct Lowpass filter.
Features:
One voltage-controlled oscillator VCO, with Triangle, Pulse, and Saw waveforms.
Folding effect control knob for the triangle waveform and pulse width, for the pulse waveform, also controllable by CV.
Square wave sub-oscillator with 1, 2, or 3 octaves below the main oscillator.
Tune and Fine Tune knobs for the main oscillator.
Glide effect knob.
12dB/oct Vactrol-based filter with low pass and high pass independent inputs. (KOE Vactrol version only).
24dB/oct Low Pass ladder filter (KOE Ladder version only).
One ADSR-type envelope generator.
Current draw: 55mA +12V. 16mA -12V. 0mA +5V.
24HP wide.
25mm deep.
Price: $299
Link: https://www.atomosynth.net/koe.html
3 new Noise Engineering modules
Debel Iteritas Alia

Hybrid additive phase-modulation voice on a swappable oscillator platform
Link: https://noiseengineering.us/products/debel-iteritas-alia?color=black
Manis Iteritas Alia

Gross, gritty, and dark industrial-strength voice on a swappable oscillator platform. Pangolin approved.
Link: https://noiseengineering.us/products/manis-iteritas-alia?color=black
Basimilus Iteritas Alia

Universal drum synthesizer with roots in the analog world on a swappable 10HP oscillator platform
Link: https://noiseengineering.us/products/basimilus-iteritas-alia?color=black
Price: $385 (all 3 are the same price)
Link:
Saturday Sonority
This week's Saturday Sonority we might talking about …..