Erica Synths – Stereo Compressor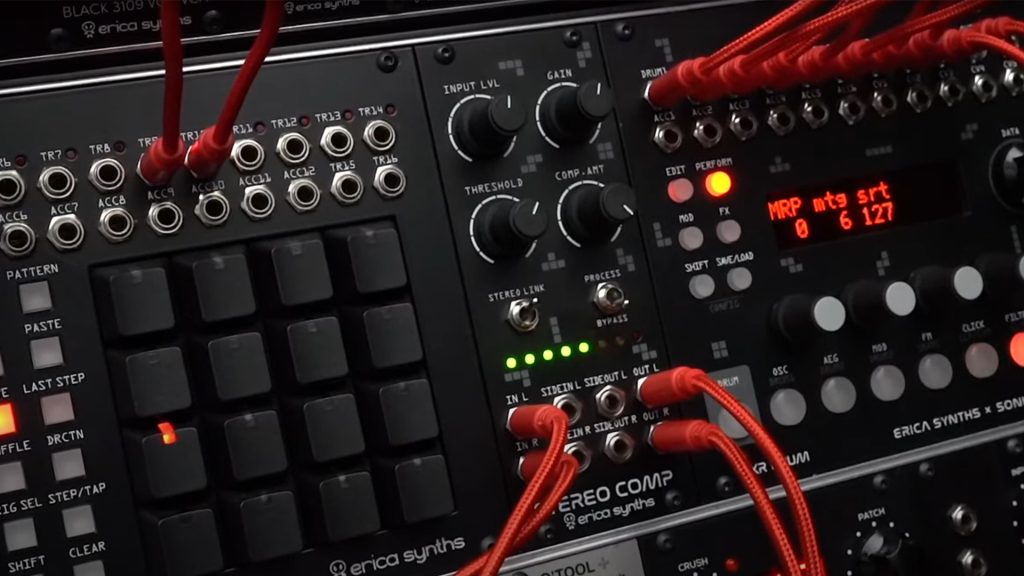 Every eurorack modular system needs a compressor. What a great module this is providing us with stereo compression, sidechain and awesome 8 segment display visual VU meter.
The compression can enhance your drum sounds making it seem more tight in the mix. The stereo sidechain can be used to animate melodic layers on the beat.
Features:
THAT chip-based stereo compressor
DC coupled sidechain
Gain, Threshold and Compression Amount (Ratio) settings
Stereo Link for level detectors
Bypass switch
8 segment output level VU meter
10HP (35mm deep)
Price: $199 USD avail mid April 2023
Link: https://www.ericasynths.lv/shop/eurorack-modules/by-series/drum-series/drum-stereo-compressor/
Modular Grid: https://www.modulargrid.net/e/erica-synths-stereo-compressor