5 Cherry Audio plugins + more for $20 at Humble Bundle!
There are 4 Cherry Audio plugins plus a stack more plugins for your DAW, MIDI and Sample collection over at Humble Bundle. There's a total of 47 items up for grabs for only $20!

This is not a plugin distributor deal – this is from Humble Bundle – the guys that donate to charity! It's a great deal and worth checking out!
Take your sound to the next level. Get an instant, complete music production suite with this value-packed bundle—featuring a pro-level DAW (digital audio workstation), virtual synths & instruments, SFX, and a grand total of 15,000+ loops and samples!
Record and mix tracks with the powerful, easy-to-use Mixcraft 9 Recording Studio.
Recreate iconic sounds with Memorymode Synthesizer and PS-20 Synthesizer.
Tap into loops, vocals, one-shots, and MIDI for a huge variety of styles and genres.
Whether you're a beginner or a professional already deep into production, this bundle's got everything you need.
Cherry Audio MemoryMode
This includes the Memorymode Synthesizer from Cherry Audio. Memorymode is based upon one of the very best-sounding polyphonic programmable analog synthesizers of the 80s – the legendary Memorymoog synthesizer:
Cherry Audio P-20 Synthesizer
Also included is the P-20 synthesizer from Cherry Audio: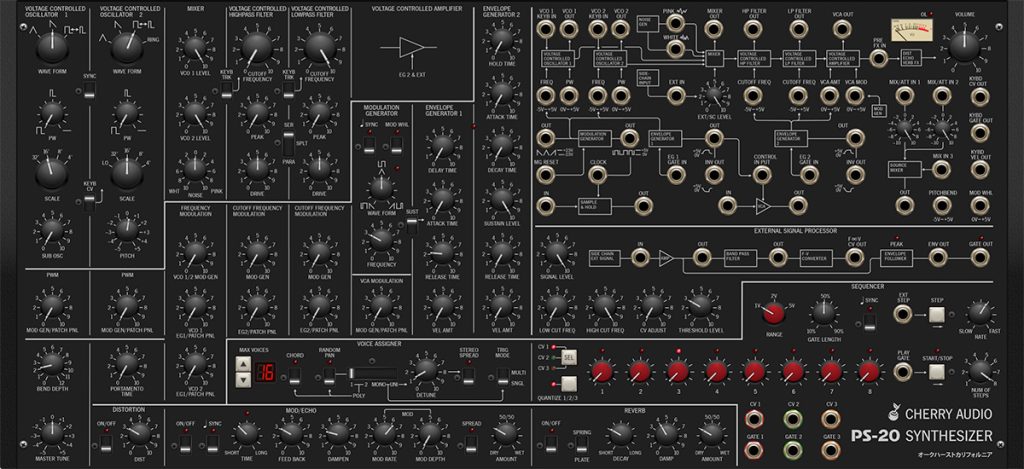 PS-20 is an ultra-realistic, polyphonic, hot-rodded tribute to Korg's renowned MS-20.
Cherry Audio Galactic Reverb
Also included in the bundle is the Galactic Reverb plugin.

Galactic Reverb is an algorithmic reverb plugin that captures the expansive sound of coveted classic hardware digital reverbs:
The list keeps going with the following also included:
Soundtrack Loops brings you

50 Gallon Drums
Big Downtempo Beats
Deep Frets – Electric guitars
Dramatic Drill 'n Trap
Drip Melodic House Loops
Exo Planet Cyberforms
Iced Chillout Lounge
Jazzy Chillout 1 & 2
and more

Mixcraft 9 Recording Studio from Acoustica
CA2600 from Cherry Audio – the ARP 2600 plugin
Voltage Modular Ignite from Cherry Audio
and much more – up to 47 items!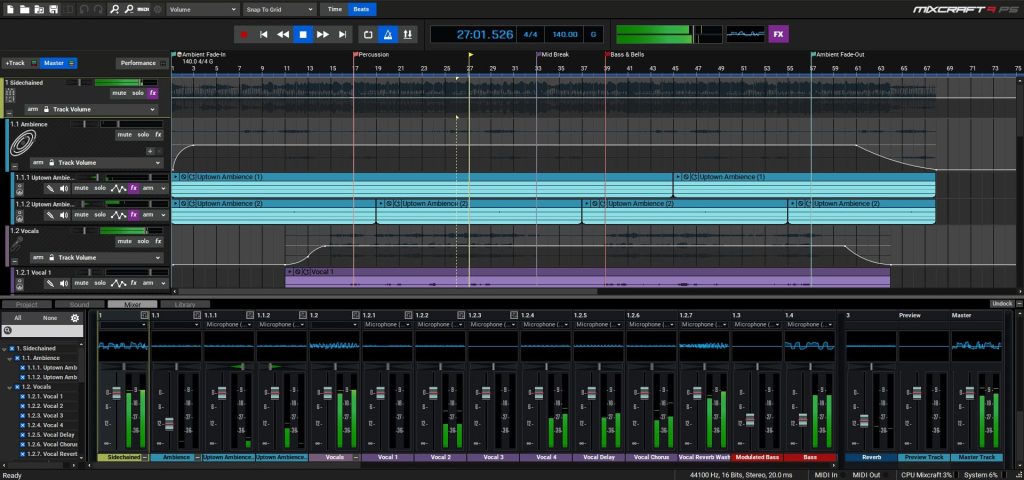 So go check it out over at Humble Bundle. There is a small commission paid to the ranzee channel for your patronage. Every little bit helps!
Price: $20 USD ($29.92 AUD)
Link: https://www.humblebundle.com/software/level-up-music-creators-power-pack-software?partner=ranzee