I've decided to do some research on Eurorack Case screws – and my favorite solution are the Knurlies by Befaco. They are a great invention with some really well though-out design concepts:
Small thumb screw head
Multi-tip screwdriver fitting
Seated washer to prevent rack rash
Low height
M3 and M2.5 options
However, some people claim these can be quite expensive when you're on a Eurorack budget. So what is a suitable alternative – other than just using the standard M3 screw?
I set out on a small research mission to see if I could find one – here is my findings:
To save you all from the searching pain – I discovered that the engineering terms used for these types of products are:
M3 size: This is a metric screw with 0.5 tap, 3mm head and 0.1181 inch diameter
6mm screw length
Knurled head: describes the "ribbed" thumb holder so we can get a nice grip on them
Solution?
Because of my 30 + years working in the IT industry, there are some familiar products that are used in computer cases. This lead my search to find these: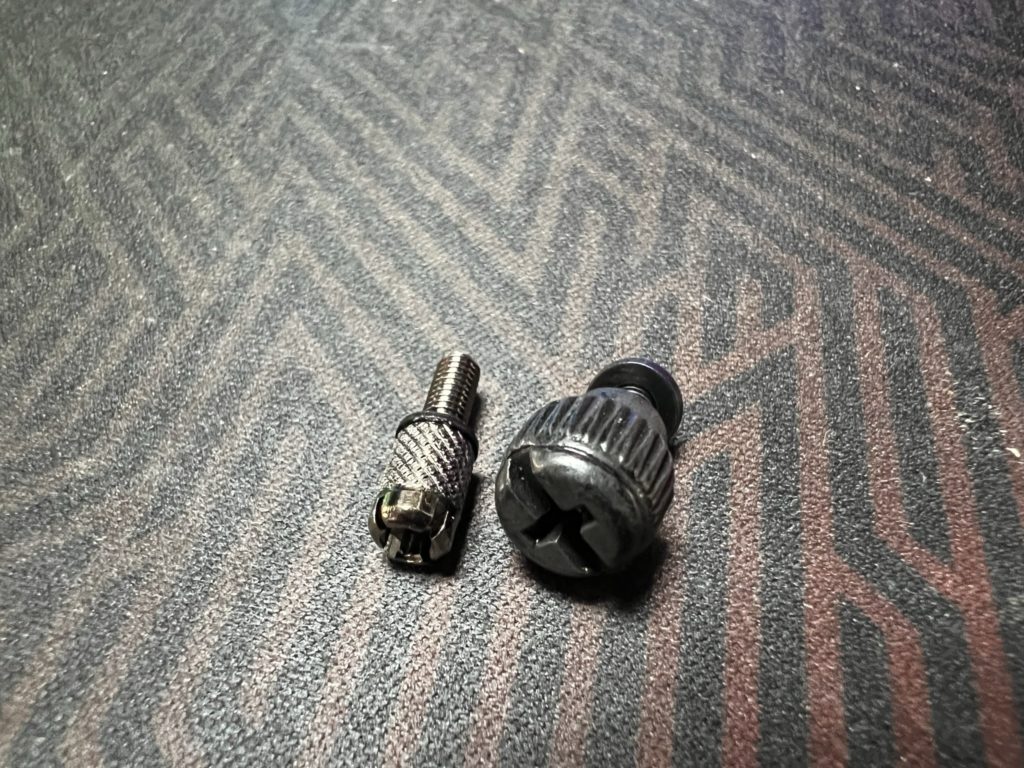 You can see the Knurlie on the left and the computer thumb screw on the right. The specs for these are as follows:
M3 6mm thumb screws, black available from Aliexpress here.
You may optionally like to add some plastic washers, M3 size, available from Aliexpress here.
(links work at the time of publishing, Aliexpress is notorious for taking products off and in the future these links may not work – instead I suggest you search for the specs and you should still find them)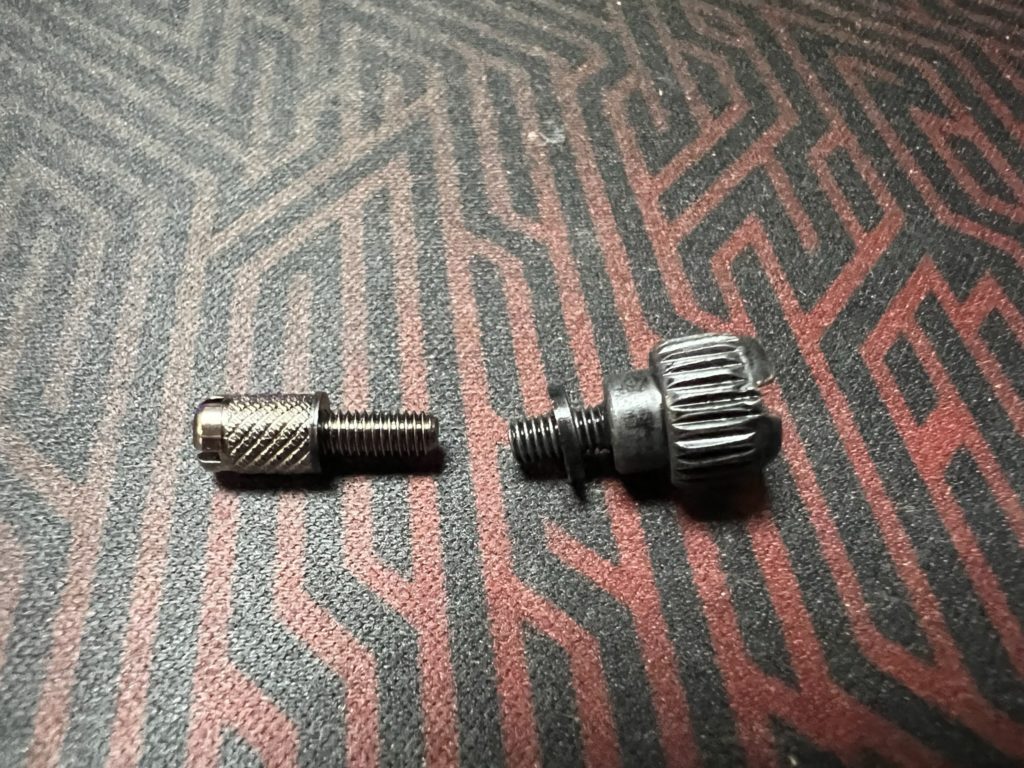 Some pricing calculations:
M3 6mm Thumb screws (Black) 100 pc @ $30.41 AUD
M3 Plastic washer (Black) 100 pc @ 3.12 AUD
Total: $33.53 AUD
= $0.34 ea
Befaco Knurlies 100 pc (includes a tin) @ $65.00 AUD
= $0.65 ea
These are priced in Australian Dollars (AUD) – you will need to check your local prices to see if the economics works better for you.
So how do these look in the skiff?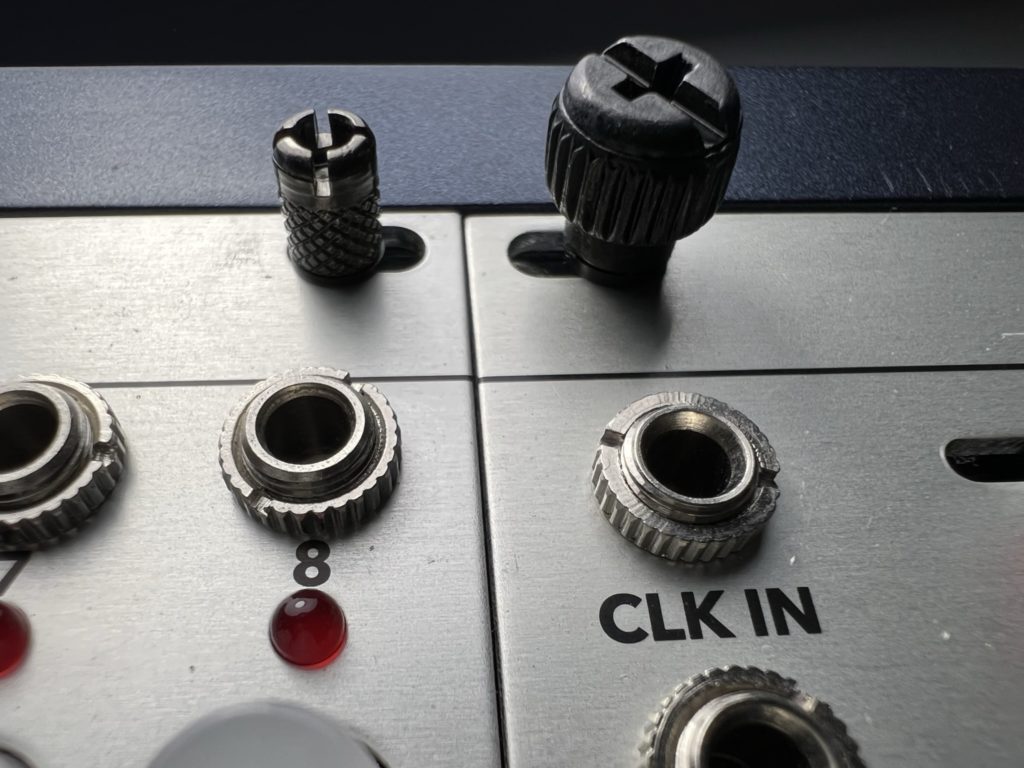 They don't look too bad! Yes, they are considerably bigger than the Knurlies – but those of us who have large "fat" fingers will find the thumb screws quite nice.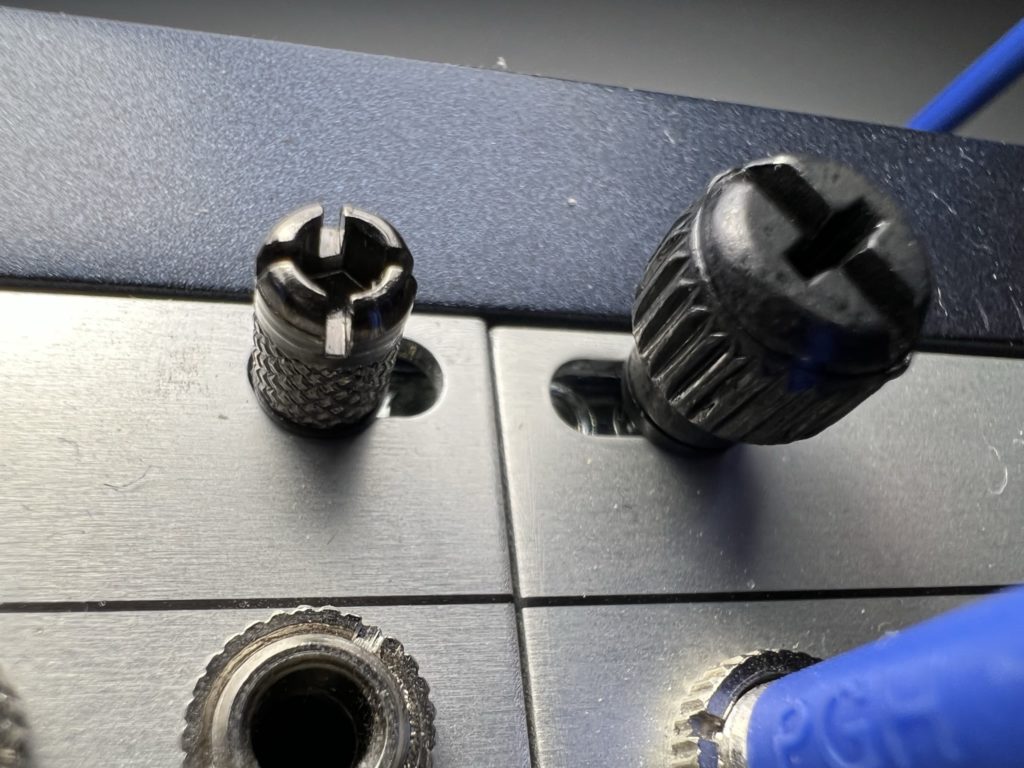 The washer provides the same case "rack rash" protection as the Knurlies do, and there's plenty of length to get a decent tightness.
Conclusion
So what do you think? If you're on a budget – you can get yourself some of these for around 1/2 the price of Knurlies. They offer some benefits over the Knurlies like the larger head (for those who don't like small finger parts) – and do look quite "engineered".