Modal Electronics Argon8 and Waldorf Iridium + more topics
This week we'll be looking at the Argon8 – and I'm a Newb at this because I've only had it for a few days. So join me in the discovery of this awesome synth!
Video Contents:
00:00 Introductions
04:08 Funny Side
07:25 News from the Geekery
08:19 Electro Technique TSYNTH
14:16 Elektron Digitakt & Digitone OS upgrade
17:57 Waldorf Iridium
30:48 Sinevibes Groove
38:45 Ebay Scams and Price Watch
50:17 Modal Argon8M
+ other topics of discussion
News
Electro Technique TSynth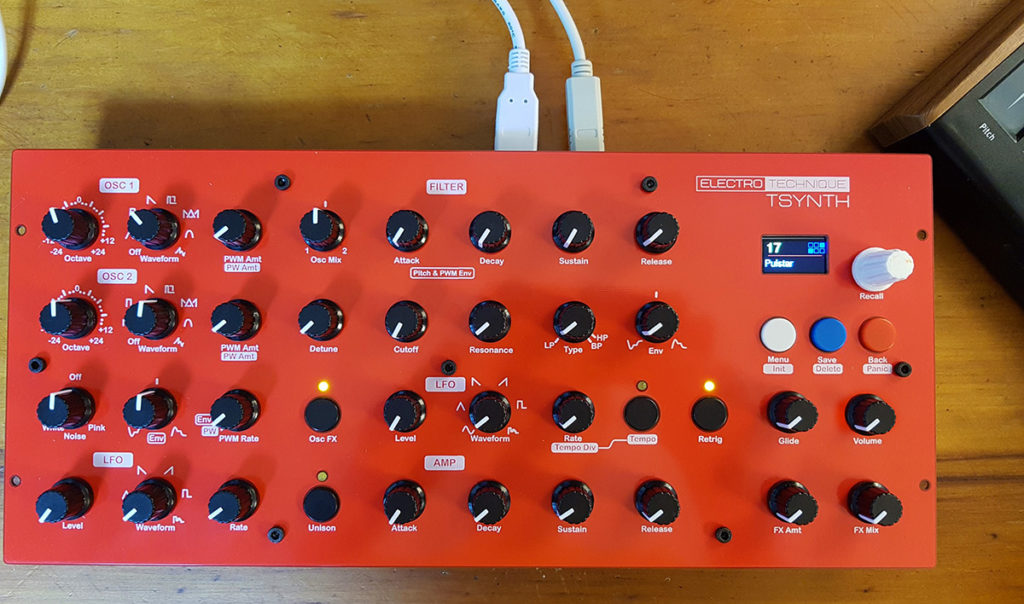 A Tindie DIY project from a South Korean developer. Open-source polyphonic synth based on the Teensy board. The price doesn't include the knobs, buttons etc – they have to be purchased from your usual electronics supplier. What you do get is the PCB, display and 3D printed standoffs. But this will only cost $39 USD – the full kit when it becomes available will cost $99 and include the rest of the components.
The synth is 6 voice poly with 2 oscillators per voice. Sine/S&H, Square, Saw, Ramp, PWM, Var Triangle and user waveforms. LFO, Filter, Noise. The filter is 12db SVF (state-variable) with continuous mix between LP and HP (creating Notch) and BP. Similar to the Ob SEM. It also includes stereo ensemble FX and chorus. I has a built-in USB host so you can connect a USB midi controller directly to it without the need for PC/Mac.
Price: $99 USD
Link: https://www.tindie.com/products/electrotechnique/tsynth-teensy-based-diy-programmable-poly-synth/
Digitakt & Digitone OS upgrade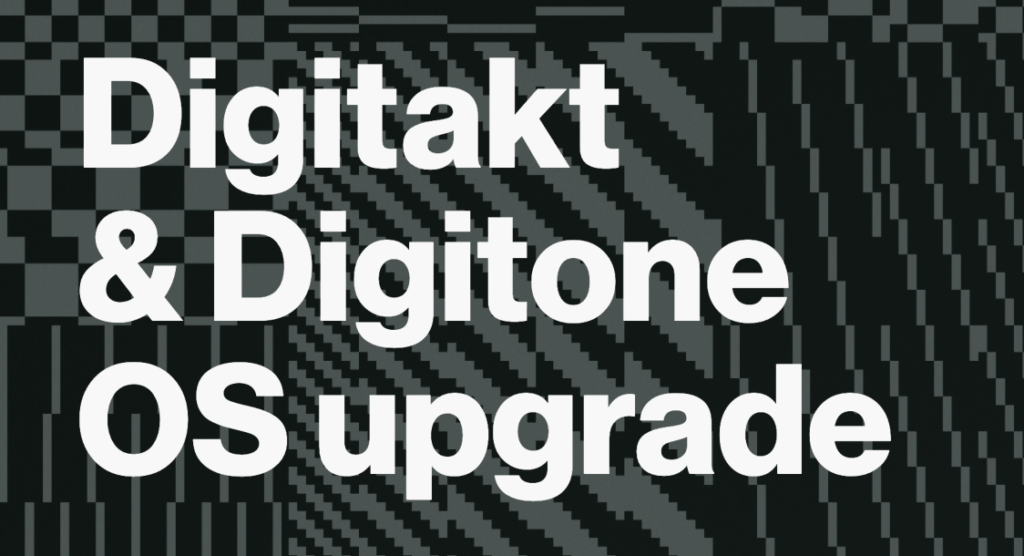 Elektron have now updated the firmware for the Digitakt and Digitone grooveboxes. They've added class compliant audio over USB. Other new features include step recording mode, jump mode for sequences and triggering probability. Plus more. Details on their webby.
Price: Free
Waldorf Iridium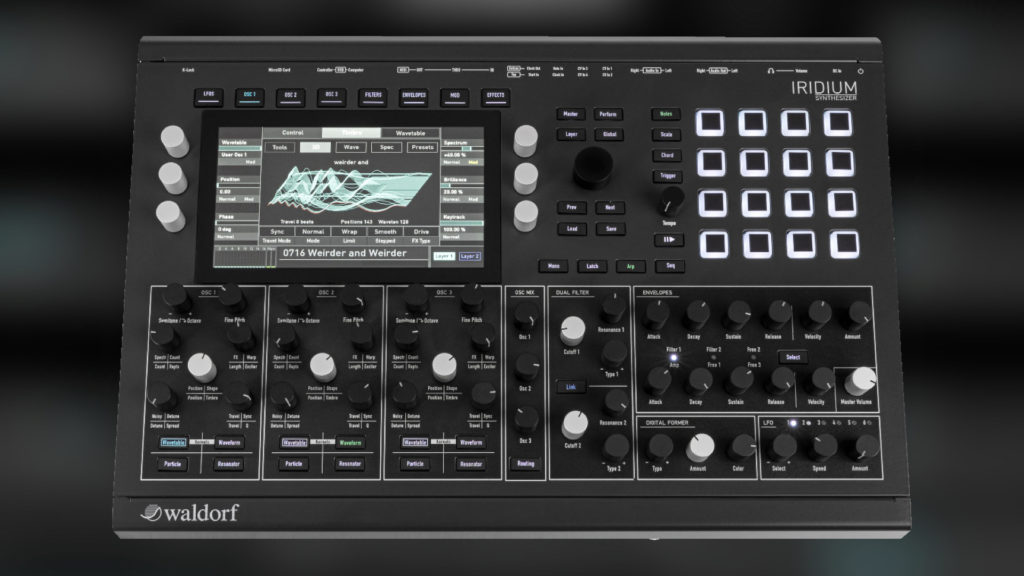 Waldorf have only just announced the new Iridium: the desktop version of the Quantum. However, it isn't exactly a Quantum inside. For example it offers 16 voices instead of 8, no analog filters, 4×4 pad matrix and CV connectivity. It is equal to the Quantum as it features the same wavetable system, VA and granular synth engines.
Another thing is the price – it is about €2200 cheaper – or half the price of the Quantum. A much more competitive price.
Price: €2300
Video: https://youtu.be/VagrmldMNpU
Link: https://waldorfmusic.com/en/iridium
Price Watch
Roland SH-101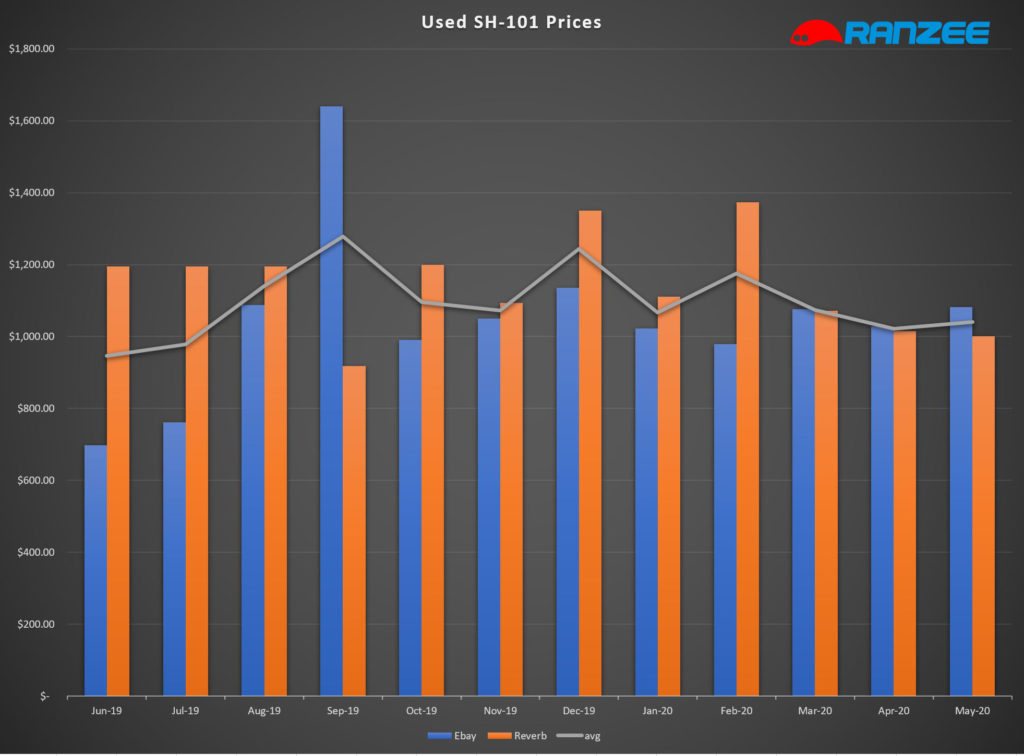 Original price $495 which is now worth $1839 today
Average price now is $1050 used. Which means the synth gained $555 in 38 years or $14.60 per year in value. But if you factor inflation into the prices ($495 is now worth $1839) – you've lost around $20 per year in inflated value. Or the synth has maintained about 65% of it's original value.
*Prices shown are in USD