This week we'll be looking at some of the weirdest mods to gear you've ever seen. Have you got one you want to share?
Weirdest mods image gallery (see below)
In the news:
Din Sync RE-909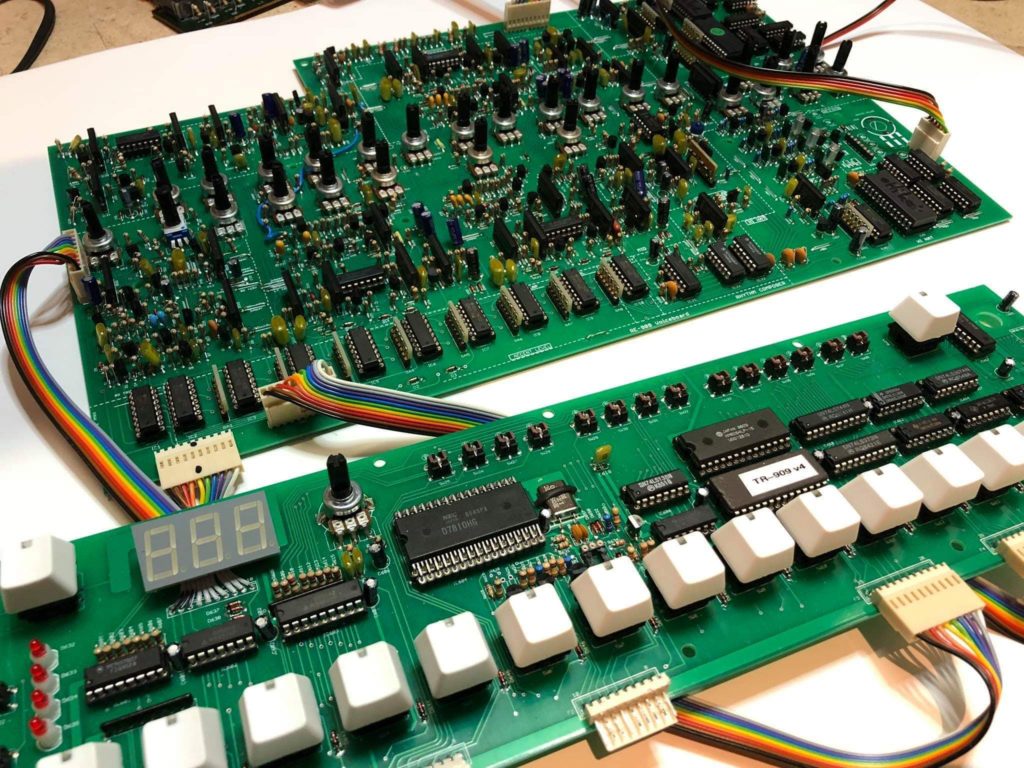 Din Sync are not strangers for creating awesome Roland retro DIY Kits. We've shown a glimpse at this before – but now there's a lot more information, a video and you can order it as of today! This is an authentic replica of the TR-909 – and is purposely created for those who want exactly that and even can be used to repair their existing vintage units.
Price/Avail: $ pre-order now via kumptronics http://www.kumptronics.com/
Video: (play mp4 in launch)
Link: https://shop.re-303.com/
Steda Electronics TR-909 DIY Clone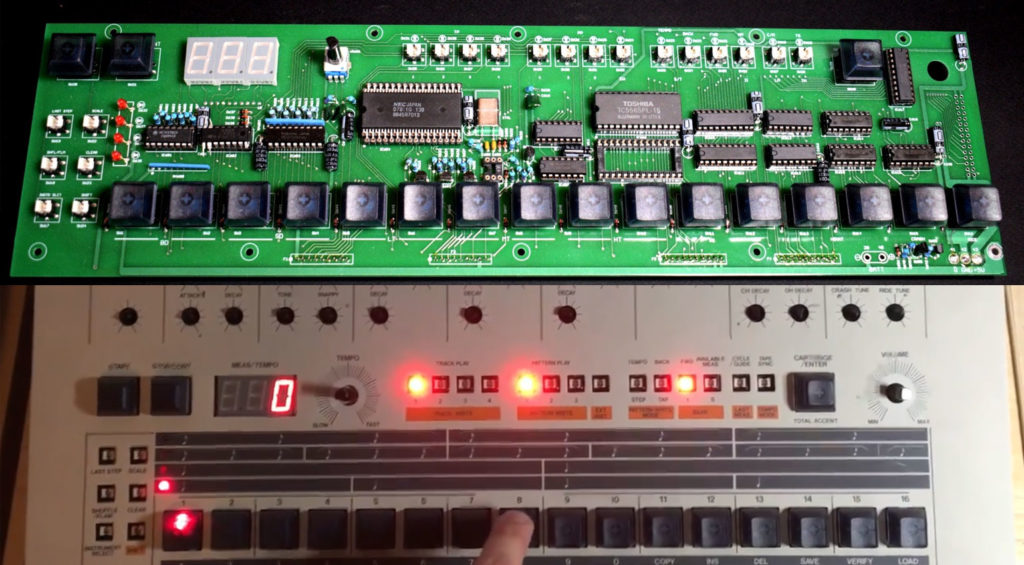 SE brings another TR-909 clone, but this one will come as a DIY project. They've just shown the video teaser so far – so info is a little sparse at present. However, this may interest those who are looking for a lockdown project!
Price/Avail: TBA (sigh)
Video: https://www.facebook.com/watch/?v=690960605072319
Link: https://www.facebook.com/stedaelectronics/
Night Owl Industries Arcane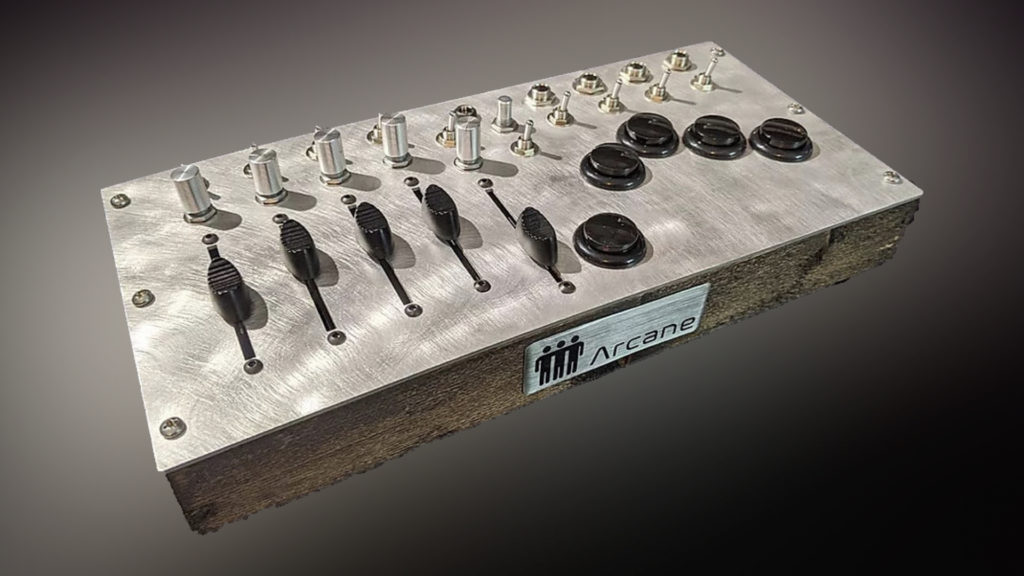 Arcane is a 5 voice analog synth with a unique interface allowing the user to interact directly via arcade-style buttons and sliders. It can be controlled manually or via CV. The layout is bilateral (not sequential) – which is mapped to your thumb & fingers (in a sense). Sounds are thick backing chords or custom style instrument which may take a little to master.
Price/Avail: $300 USD / Pre-order – ships 30 days
Video: https://youtu.be/KlJ6EpfHvaw
Link: https://www.nightowl.industries/arcanesynth
MIDIerror 8BitM8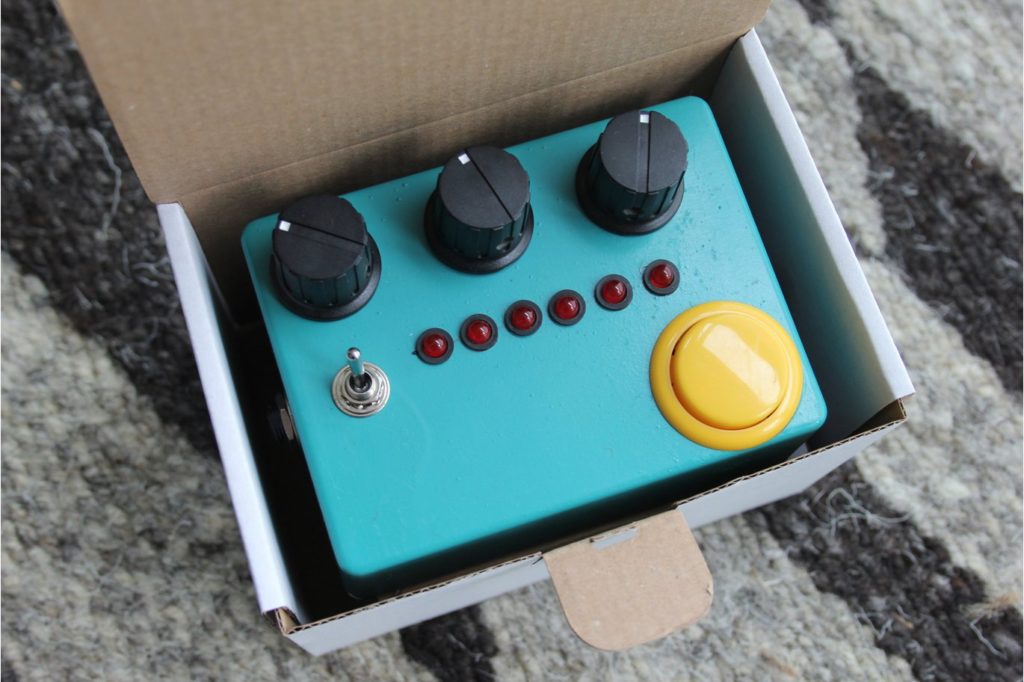 UK based company have released a new bit crusher pedal – the 8BitM8. Features 8-bit AVR microcontroller which has modes for 4, 6 and 8-bit crunchy LoFi audio. It also has a simple Lowpass Filter.
Price/Avail: $185 US / Now
Video: https://youtu.be/sLvN4VpCjE8
Link: https://www.tindie.com/products/midierror/8bitm8-hardware-bit-crusher/
Video Contents:
00:00 Introductions
05:26 Funny Side
09:00 News from the Geekery
09:44 RE-909 – Din Sync
17:55 TR-909 clone – Steda Electronics
19:50 Arcane – Night Owl Ind.
25:33 8BitM8 – MIDIerror
30:22 Ebay Scams and Price Watch
36:34 Weirdest gear mods
51:17 Ranzee's rant
+ other topics of discussion
Video chatties:
Discord: https://discord.gg/cu589sA
Videos:
Links:
Notice: None of these companies have sponsored this video.
Weirdest mods image gallery: