In episode 164 we are checking out what's new at NAMM and Noodling about with some synths! We're also taking a first look at the Feedback Modules Punk! Plus all the usual segments!
Show contents:
About the Synth Geekery Show

Synth Geekery is a weekly podcast/live stream (YouTube) show about everything synthesizers, drum machines, samplers, sequencers, eurorack and music technology. We take the "one of the masses" viewpoint, where we are also users of gear just like you (read: we're not influenced by commercial product placement).
The show relies on the generous contributions of the synth community. You can contribute in many ways including supporting us via our YouTube Channel Membership or Patreon. We also have regular and special video guests: if you would like to take part in future shows – please contact me via email on the about page here.
Guests
This week's video guests are:
Daren T. Housse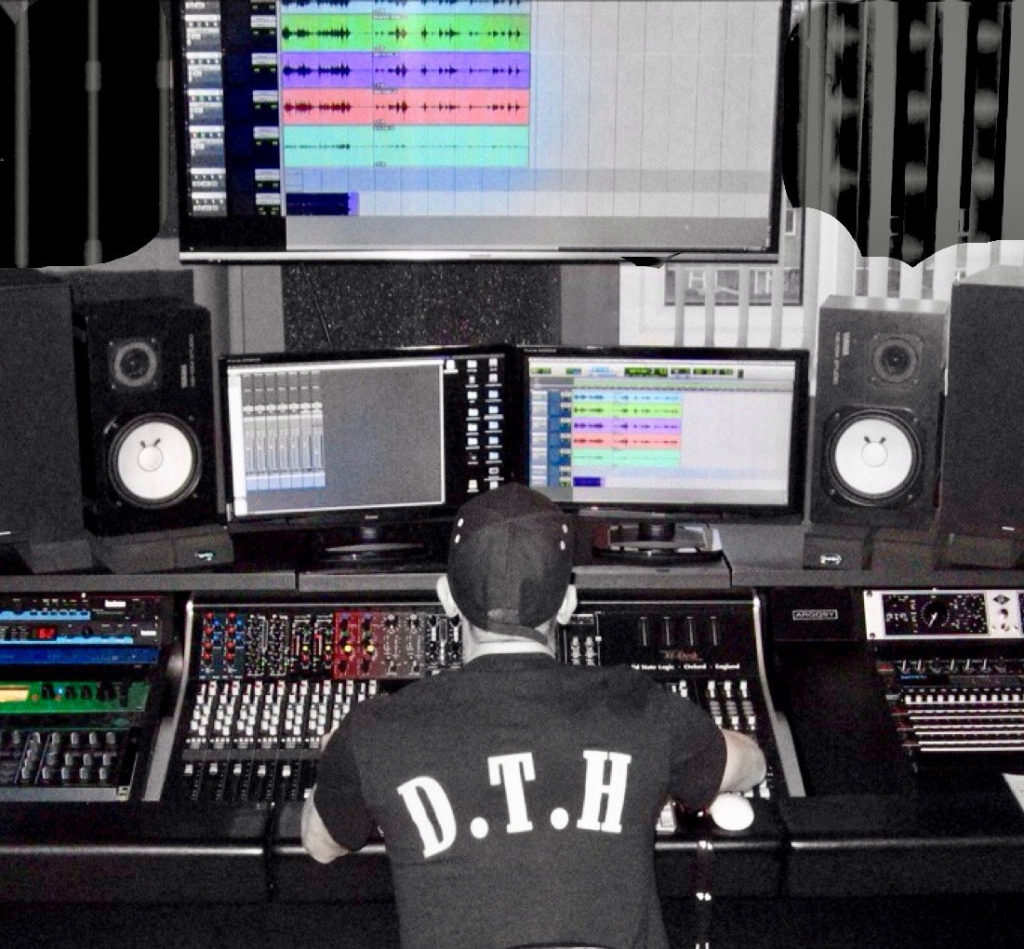 Bandcamp Link: https://darenthousse.bandcamp.com/
Youtube: https://www.youtube.com/channel/UCLPHxpZgFKKE1wkG9ndto3A
Daren resides in the UK and is one of the first video guests on the show since 2019. He has a large amount of tracks on his youtube channel plus a great album collection over on BandCamp.
Eddie Garcia and Jim Glew also joined us as Brooksie cancelled at the last minute due to illness.
Video replay
Funny Side
The funny side segment is a collection of memes that are somewhat relevant to the synth geekery community. Some of these images are taken from Facebook, Instagram and other social media sources. Please respect the creators. Hope you enjoy this week's selection: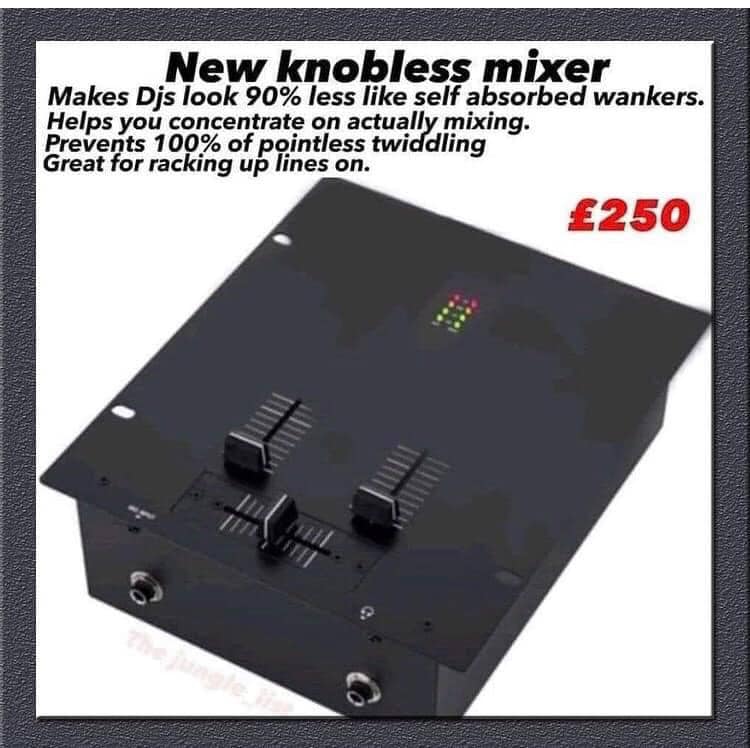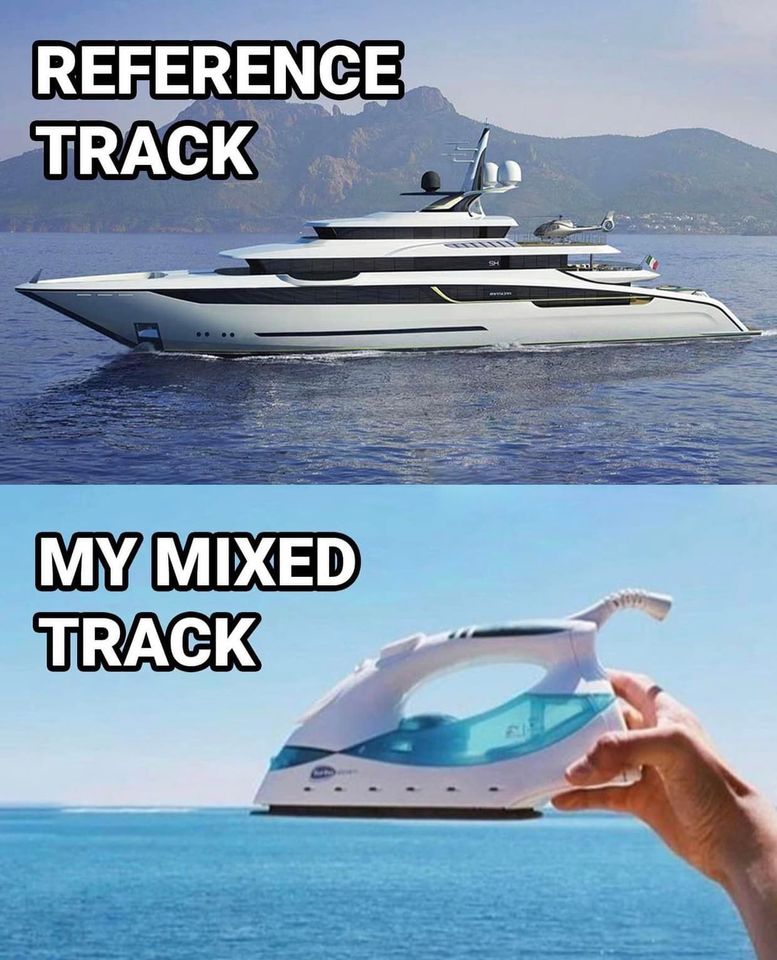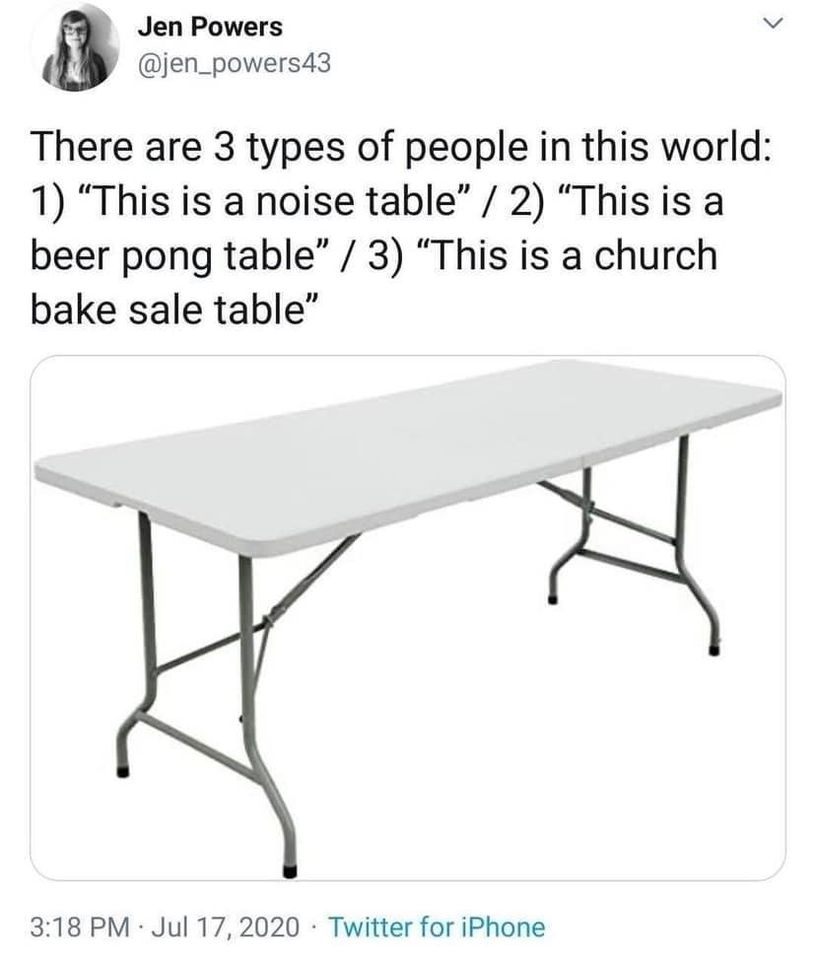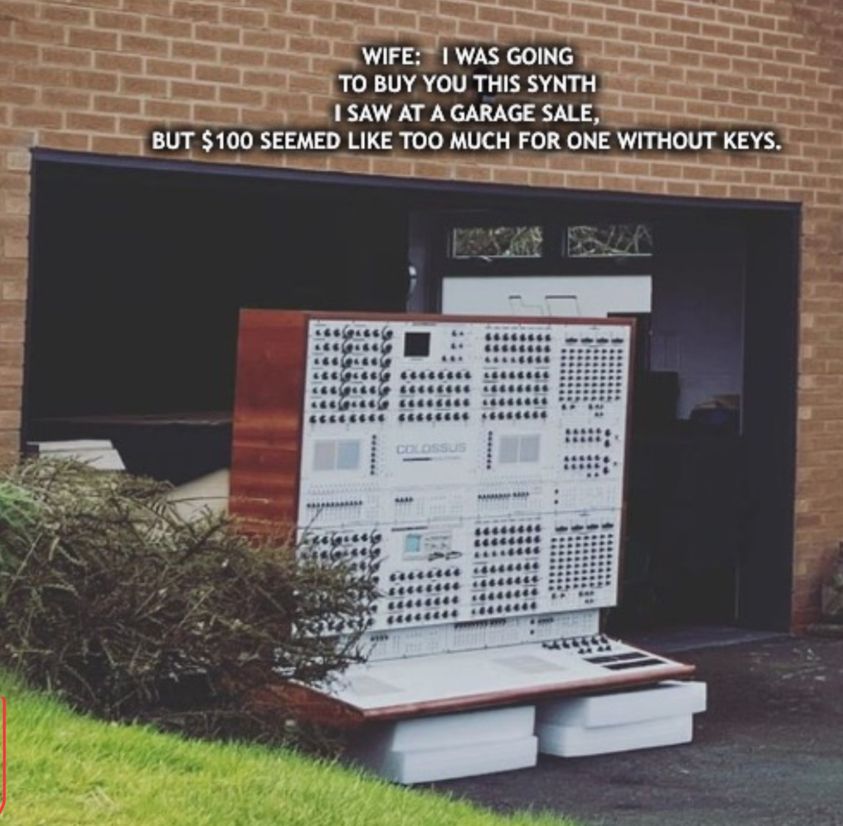 News from the Geekery
This week we have a big list of new synths and gear:
Melbourne Instruments – Nina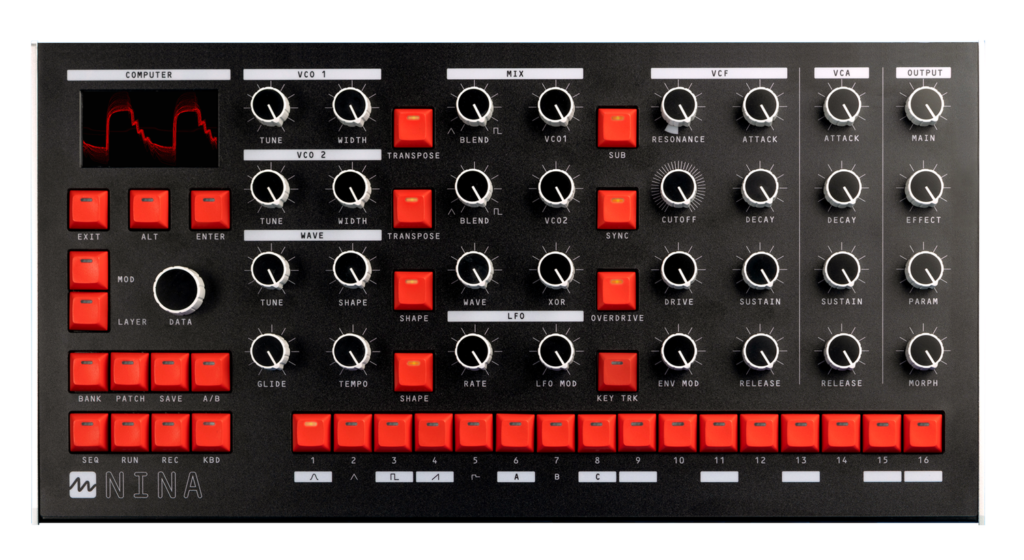 A new synth company from Australia! Melbourne Instruments unveiled their new synthesizer the Nina. We showed the leak of this from last week – via information shown from ToneLabs. However, we now get to see the new prototype version at NAMM 2022.
What we can tell you is a lot – it's a 12 voice polyphonic analog & digital hybrid synthesizer with analog oscillators, digital oscillators, analog filters (24db) and future FX. It has one LFO and 2 EGs. But most interesting are the motorised knobs – which are from drone technology. These can move to settings and provide instant visual feedback to the user. Additionally the synth can merge between two patch states for each sound. It's a desktop module which boasts a MIDI host support via USB as well as USB class compliant connectivity and MIDI DIN.
There is a kickstarter project starting within 4 to 8 weeks which should see many people jump onboard this interesting take on a synthesizer.
So far we're impressed with the blending of oscillators of both analog and digital realm!
Link: https://www.melbourneinstruments.com/
Price: TBA (announced via Kickstarter in 4 to 8 weeks time)
Vale Dave Smith 1950-2022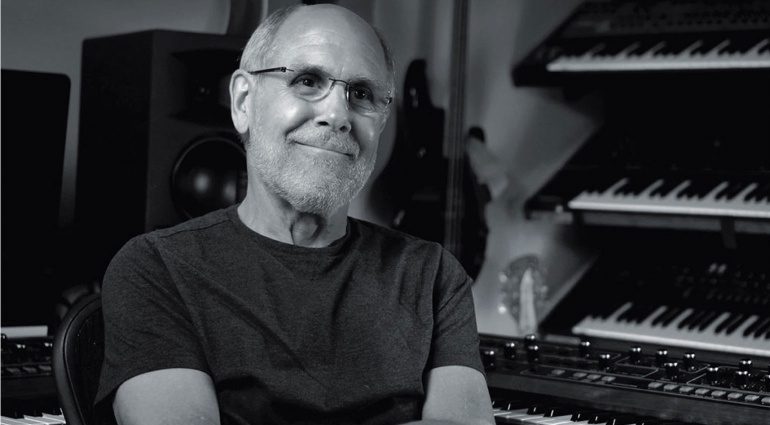 It's with a heavy heart that we share the news of Dave Smith's passing. He left us early with much more to give. Dave Smith, the founder of Sequential synthesizers in the late 1970's – the inventer of MIDI and the famous Prophet synthesizers. He will be sorely missed. Vale Dave Smith.
Link: https://sequential.com
Groove Synthesis – 3rd Wave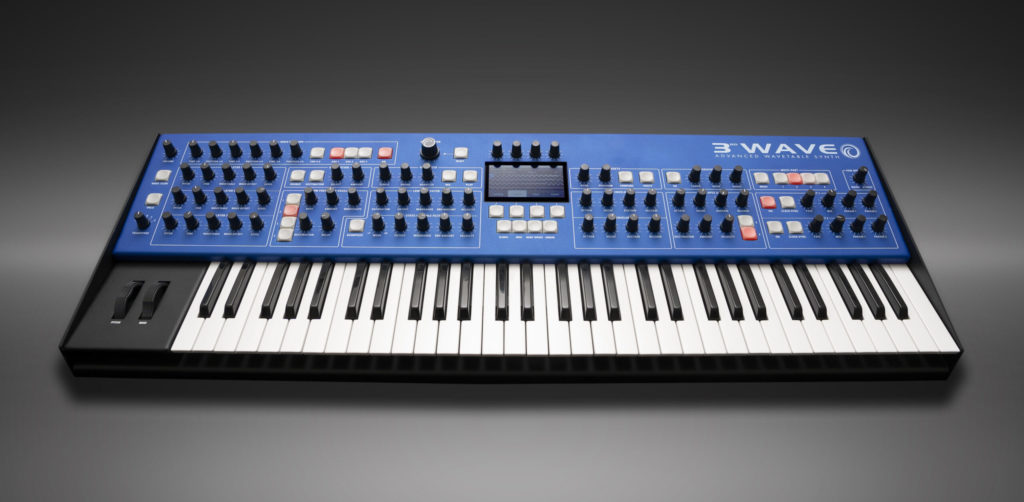 One quick look will tell you this has to be a synthesizer inspired from the famous PPG Wave. However, this is not a clone or re-production of the original, instead: it offers a modern take on wavetable synthesis. It offers 24-voice, 4-part multitimbral wavetable synthesis with 3 oscillators per voice. There are a stack of user direct controls with over 40 knobs and a whole range of buttons to give you the hands on control.
Where this shines is with the new Wavemaker – sample-to-wave technology. It enables you to connect audio via the rear input and create your own custom wavetables. It can generate a 64-wave wavetable at the touch of a button and offering 96kHz waves via the USB port. Each wavetable oscillator comes with its own 6-stage, loopable wave envelope. What's also innovative is the wave surfer knob – which allows you to sweep through wavetables manually and the waveflow turns the wavetable smoothing on/off.
Warmness a-plenty with Dave Rossum designed 2140 analog low pass filter and a second SEM style state-variable filter (LP, HP, Notch and BP). The filters are offered in series with the SEM up first.
There's also digital effects (2 per part) – which includes BBD, stereo delay, tape, chorus, phaser, flanger and different reverbs to name a few.
Link: https://www.groovesynthesis.com/
Price: $3795
The Beehive – Simon The Magpie
Simon the Magpie, a YouTuber from Sweden – has made a custom 7 x 7 grid drone synth with 42 oscillators – no filter, no other controls except 42 pitch knobs. There are also 7 volume knobs. The rear panel gives you a mono output for each row and a main output that sums up the sounds of all rows. The synth is portable as it can run on a 9V battery.
Link: https://www.magpiepedals.com/shop/product/the-beehive?tm=synths
Price: 3 333,00 SEK Approx 317 EURO
Price Watch
This week, we are looking at some interesting auctions and used gear for sale. Here are the images/screen shots: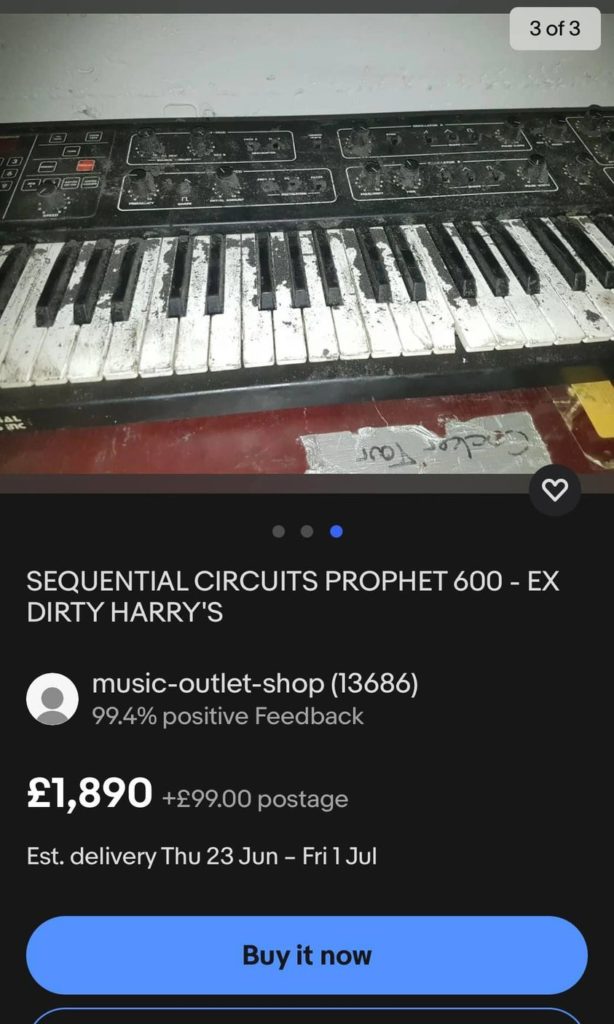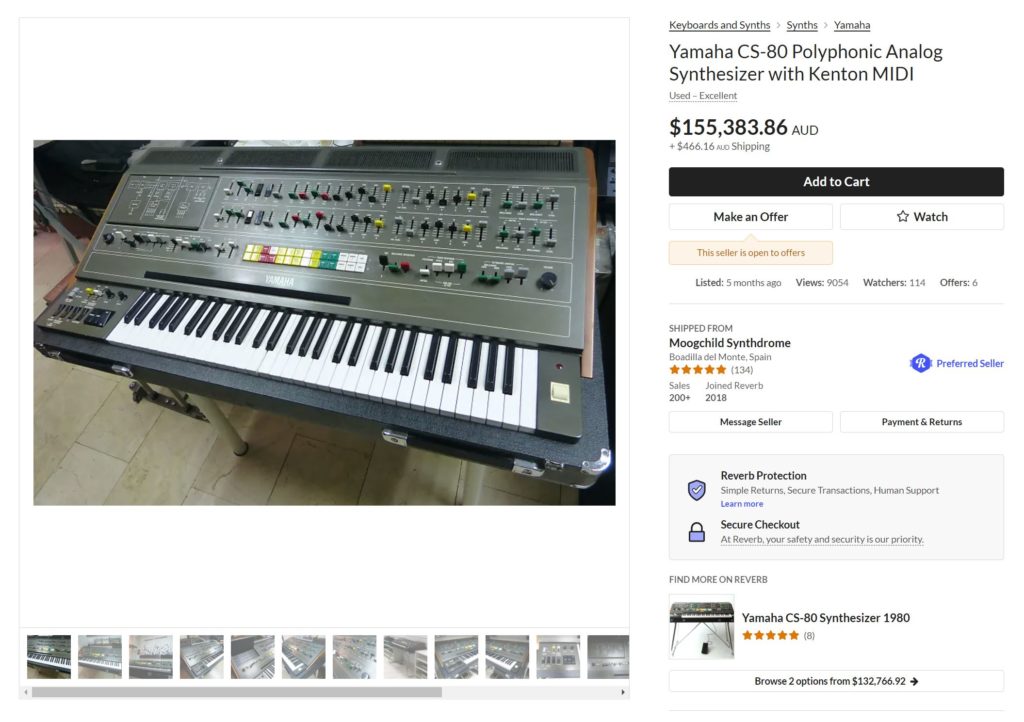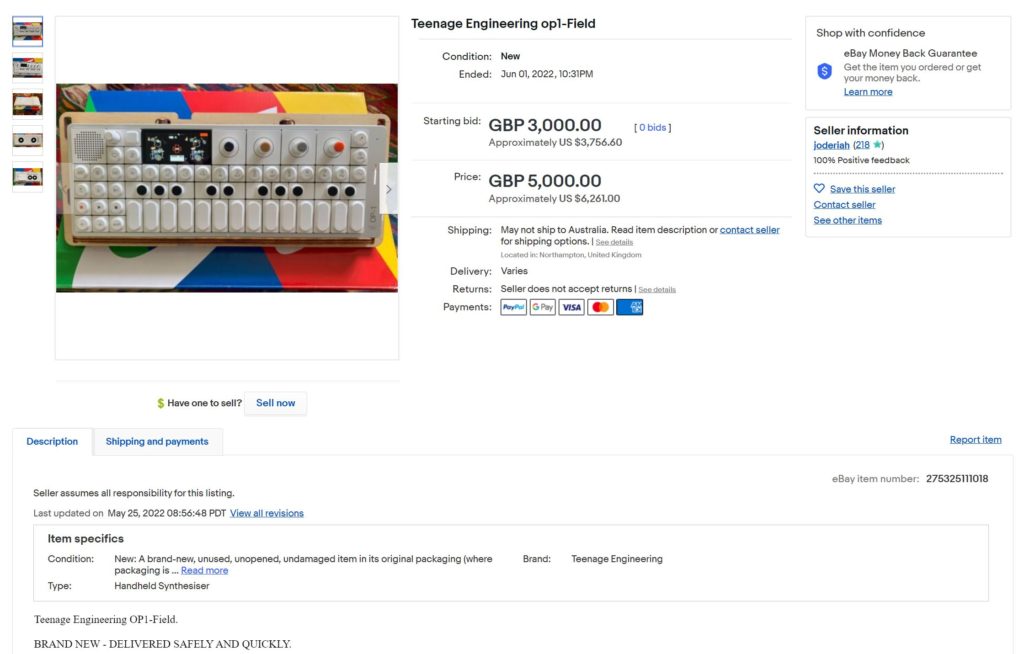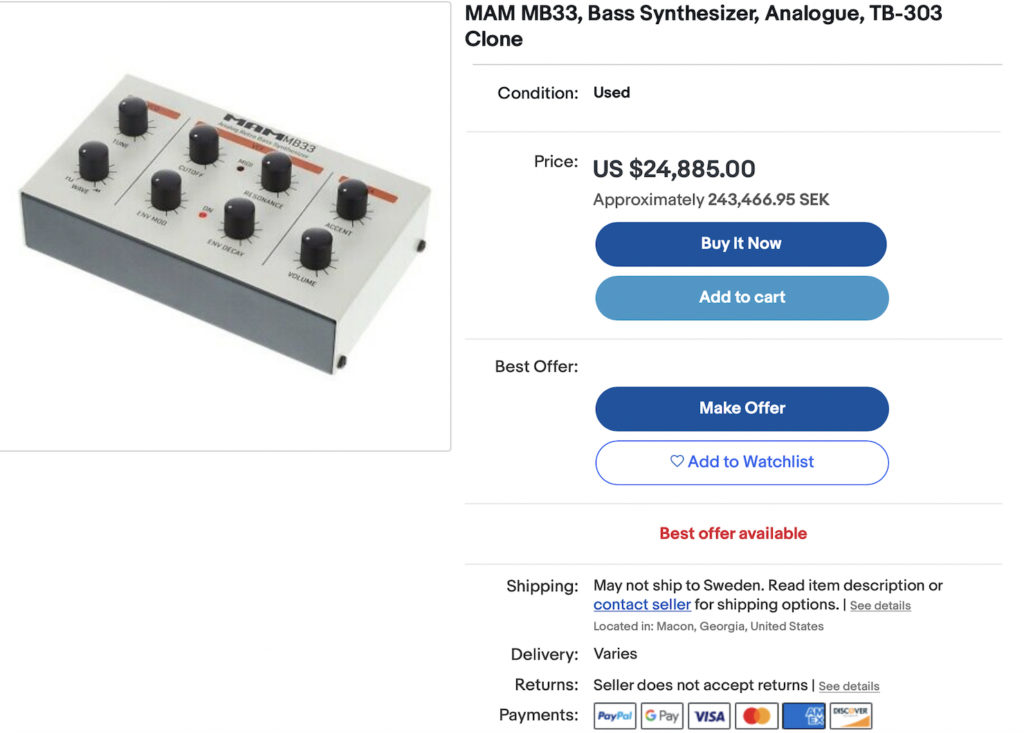 Name that Synth
This week's Name That Synth segment has been provided by Eddie! Thanks so much 🙂 How did you go?
Saturday Sonority
Saturday Sonority is the early show and after show content of the live stream.
NAMM + Noodle