In episode 179 we are talking about synths on your Saturday – ! Plus all the usual segments! Funny Side, News from the Geekery, Price Watch, Name that Synth …
Show contents:
About the Synth Geekery Show
Synth Geekery is a weekly podcast/live stream (YouTube) show about everything synthesizers, drum machines, samplers, sequencers, eurorack and music technology. We take the "one of the masses" viewpoint, where we are also users of gear just like you (read: we're not influenced by commercial product placement).
The show relies on the generous contributions of the synth community. You can contribute in many ways including supporting us via our YouTube Channel Membership or Patreon. We also have regular and special video guests: if you would like to take part in future shows – please contact me via email on the about page here.
Guests
This week's video guests are:
Daren T. Housse
Bandcamp Link: https://darenthousse.bandcamp.com/
Youtube: https://www.youtube.com/channel/UCLPHxpZgFKKE1wkG9ndto3A
Daren resides in the UK and is one of the first video guests on the show since 2019. He has a large amount of tracks on his youtube channel plus a great album collection over on BandCamp.
SynthAddict
Andy is a musician and technologist from the bay area in California. He has an amazing collection of music tech gadgets and a large knowledge of synthesizers.
Youtube: https://www.youtube.com/channel/UCUtABvP7q29uvLKi73zIjFQ
Henrick J. Larson (JX3D)
We also had Henrick (JX3D) as a video guest – check out his new album here:
Video replay
Funny Side
The funny side segment is a collection of memes that are somewhat relevant to the synth geekery community. Some of these images are taken from Facebook, Instagram and other social media sources. Please respect the creators. Hope you enjoy this week's selection: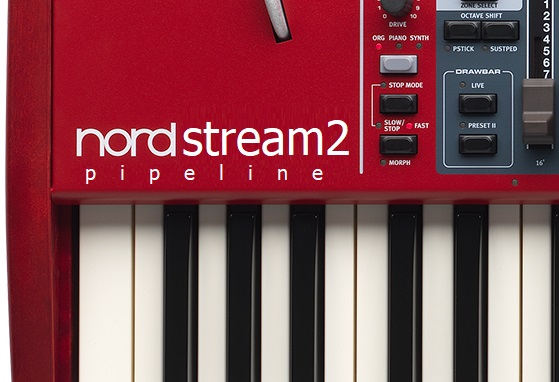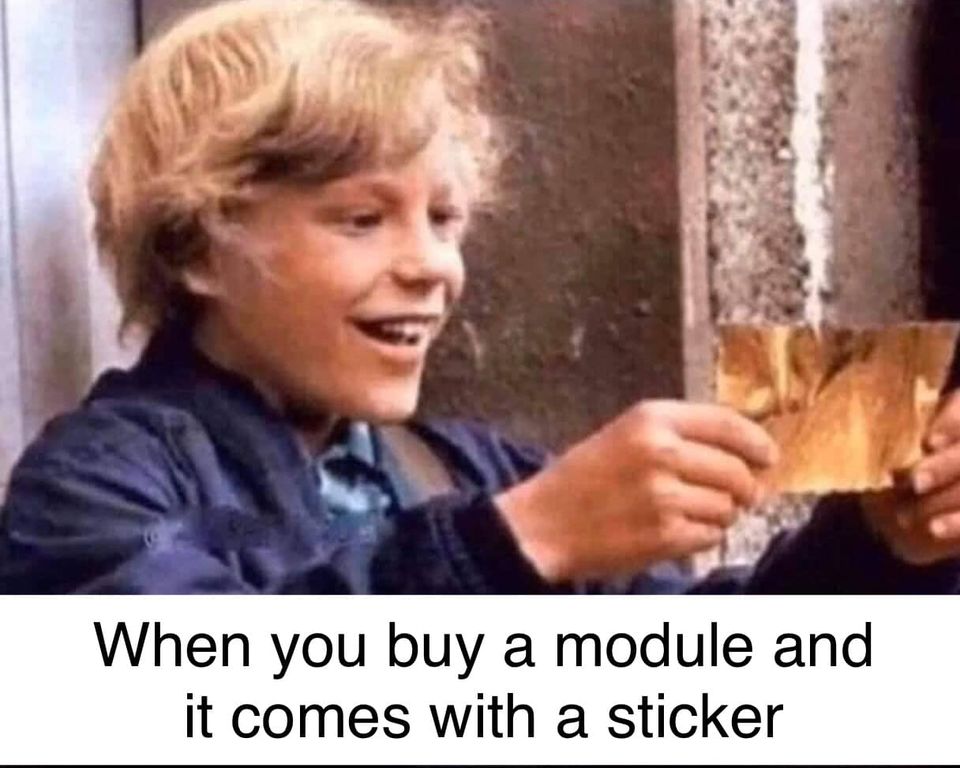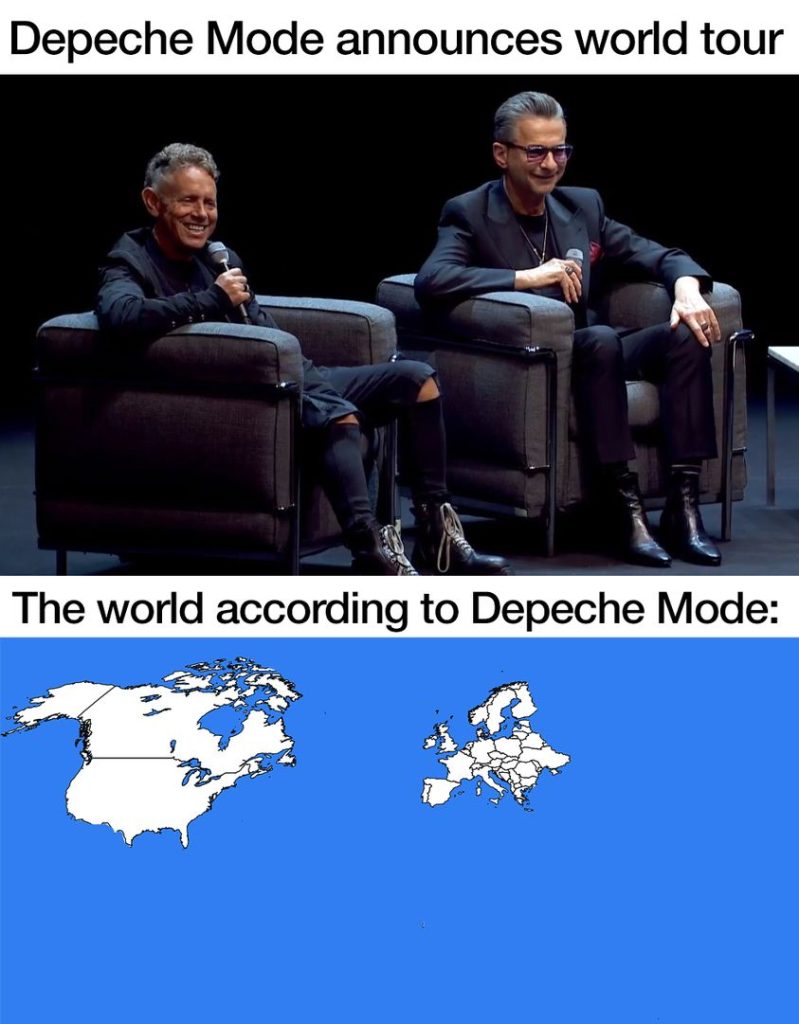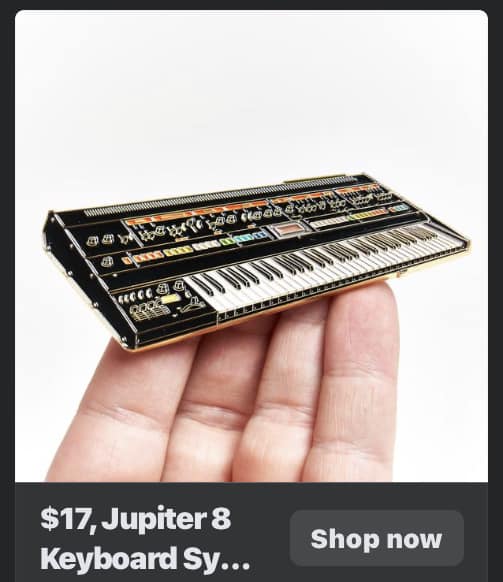 News from the Geekery
This week we have a big list of new synths and gear:
Moog – Powered Eurorack Cases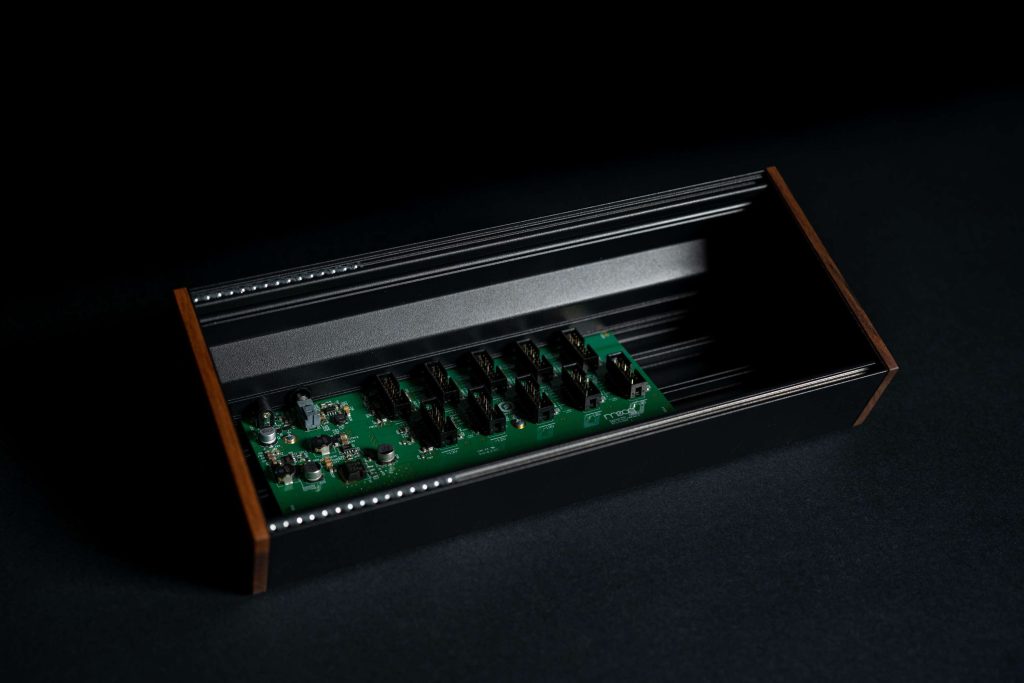 Moog have announced 2 new Eurorack power cases – a 60HP (pictured) and a 104HP. They come with 16-pin power connectors bus boards with 10 outlets. The power supply offers a low-noise, high efficiency input voltage compatibility. It also includes a power supply circuit that has high frequency noise filtering and isolated power connector with protection against electrostatic discharge and overload.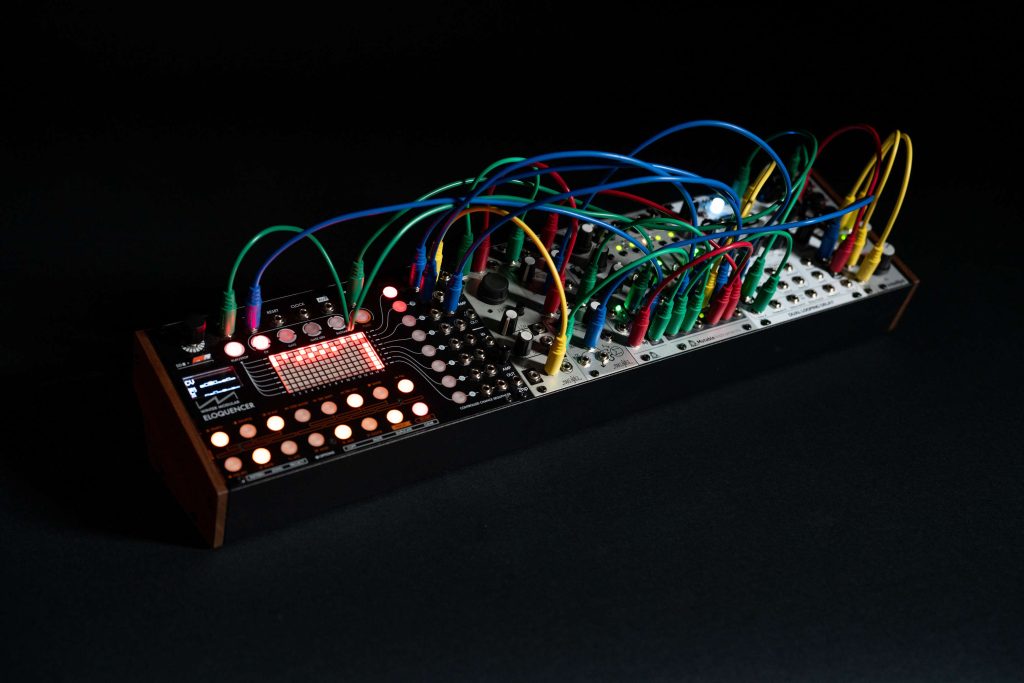 Price: $299 for 60 HP and $349 for 104 HP
Link: https://www.moogmusic.com/products/powered-eurorack-case
Lewitt – Connect 6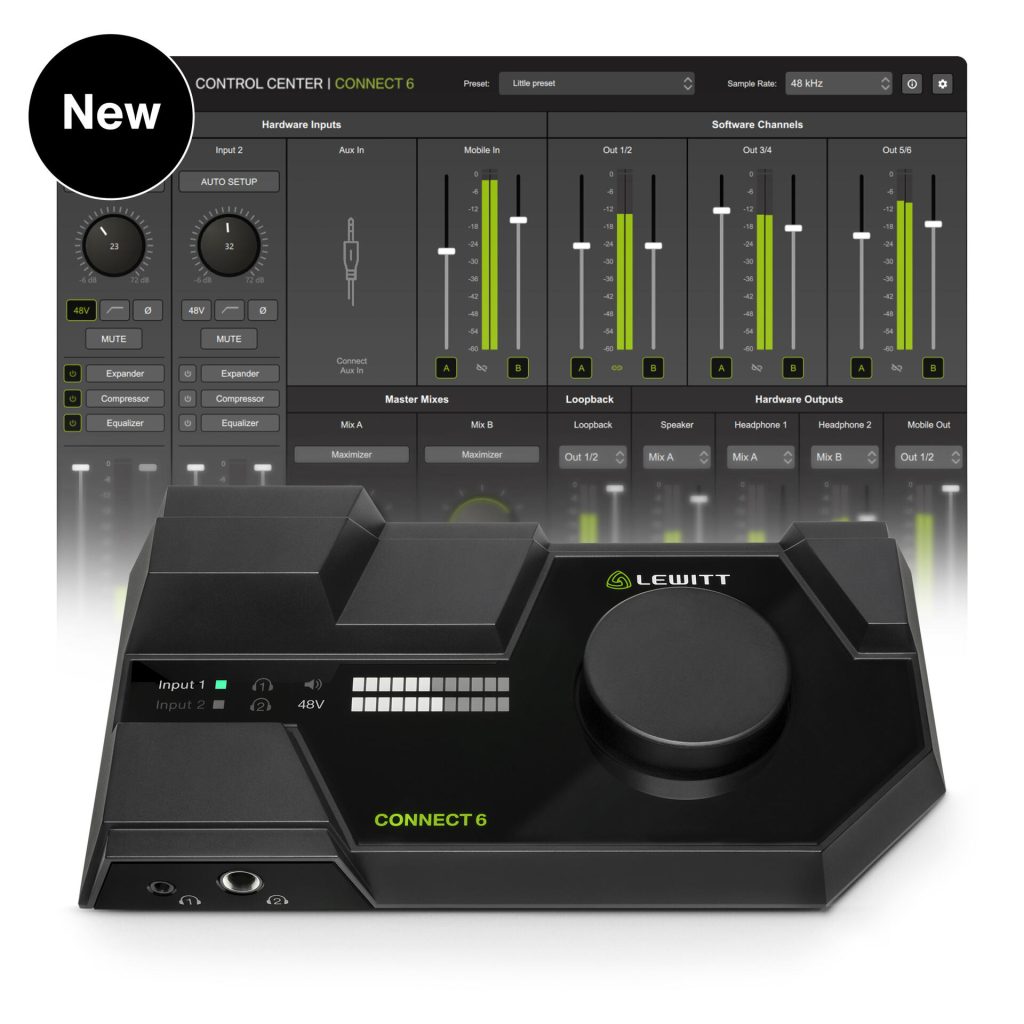 Lewitt are an Austrian company that have a great range of microphones. Their new audio interface, the Connect 6 looks to be a great device for the streaming/musician market – but offers some interesting features for synth users. The integration between hardware and software provides a refreshing setup for those who use hardware gear, software and mobile devices.
The Connect 6 is a dual USB-C audio interface which has studio-grade preamps with 2 x XLR inputs, 2 headphone inputs (1 x 3.5mm and 1 x 1/4″), 3 USB-C connections on the back with Computer, Power and Mobile (Phone/Tablet), balanced L+R output with 1/4″ Jacks – plus 3.5mm R/L and Aux connections.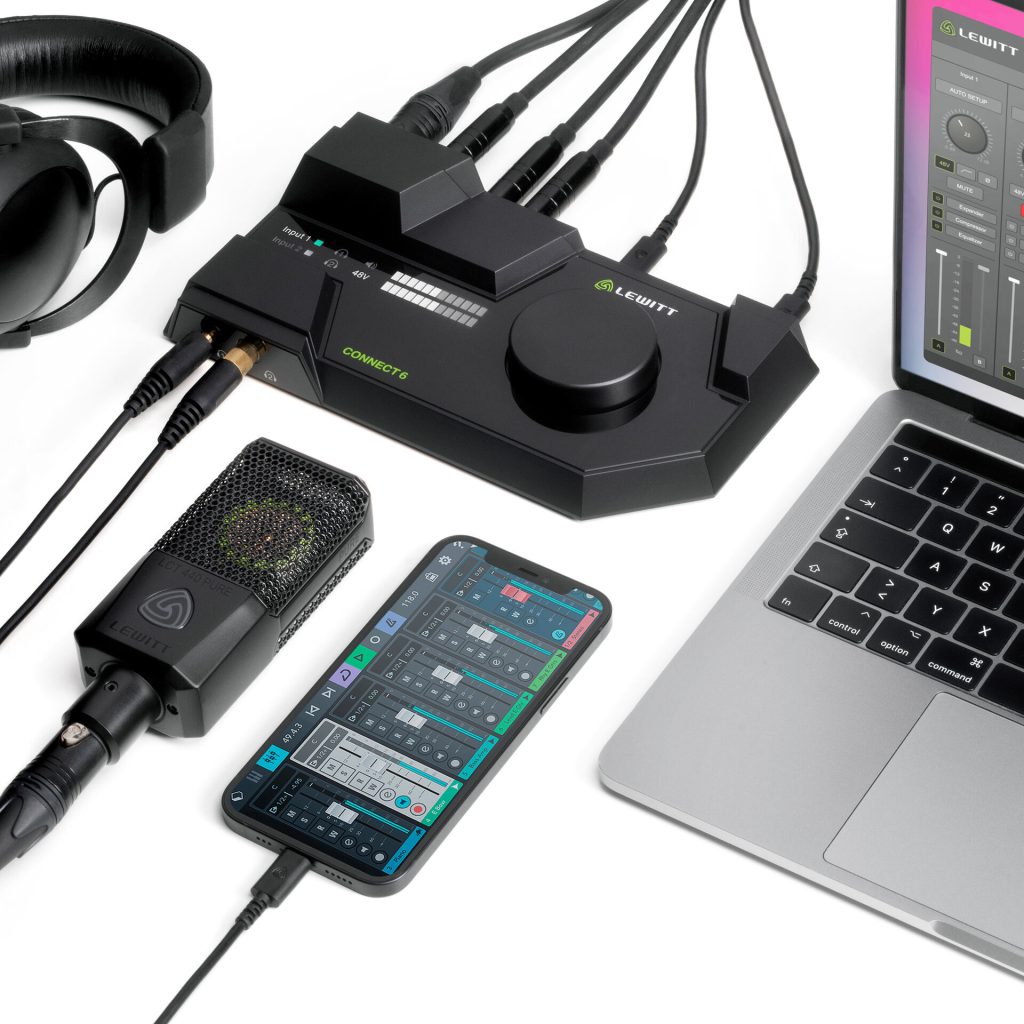 The mobile device connection allows for audio connection plus charging. This might be a great option for those musicians who use their iPad for a lot of music functions.
There is a Control Center app which comes with the device that lets you configure settings, add DSP effects that claim to not introduce latency or CPU power. There is also an auto setup wizard to help you easily optimise your settings.
The settings also allow for 3 software channels and a loopback channel to route audio.
Price: 299€
Link: https://www.lewitt-audio.com/connect-6
Price Watch
This week – we visited a number of auctions, here are the screen grabs: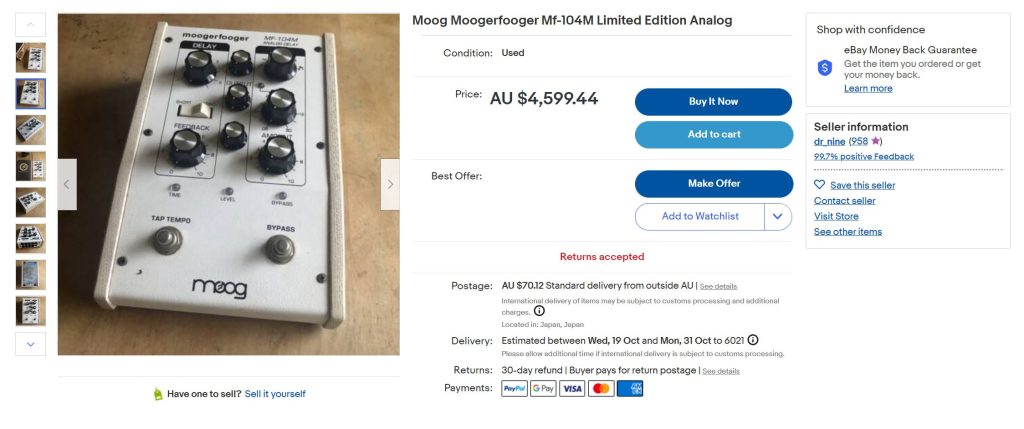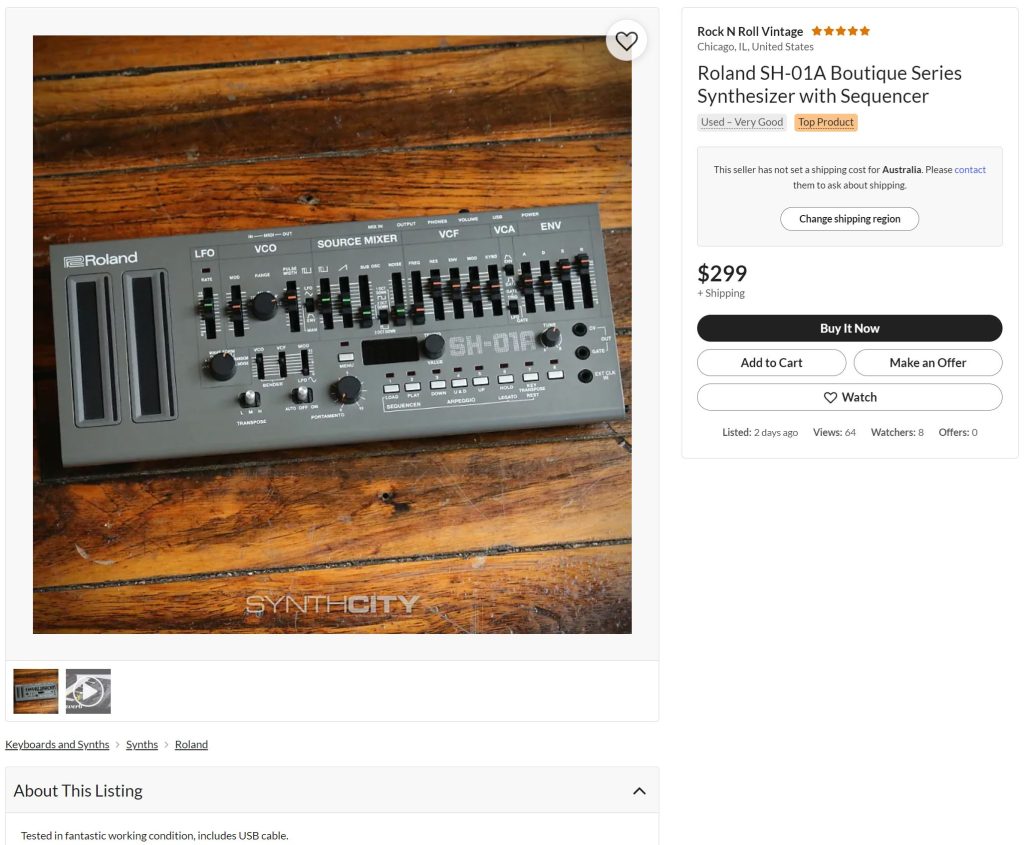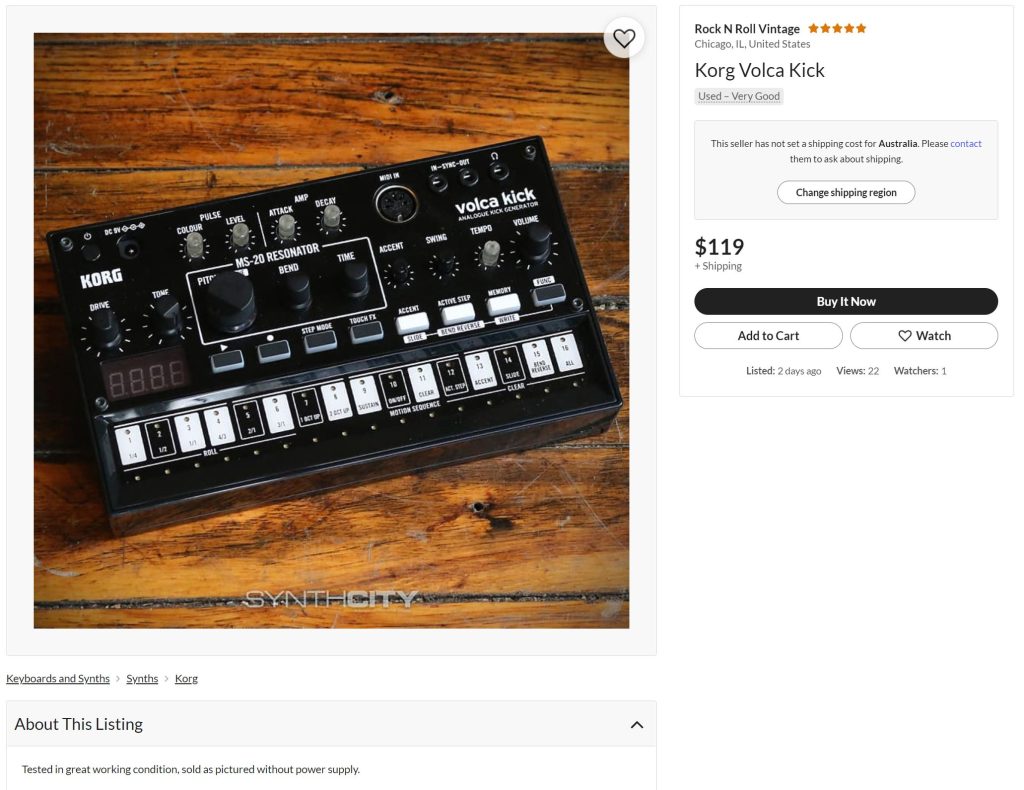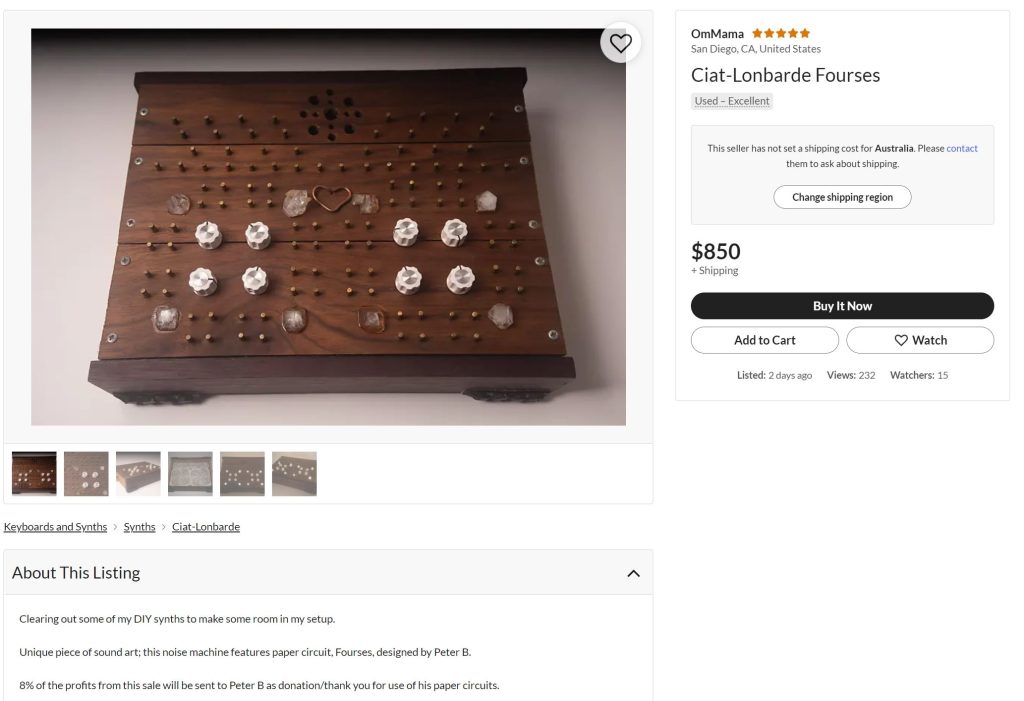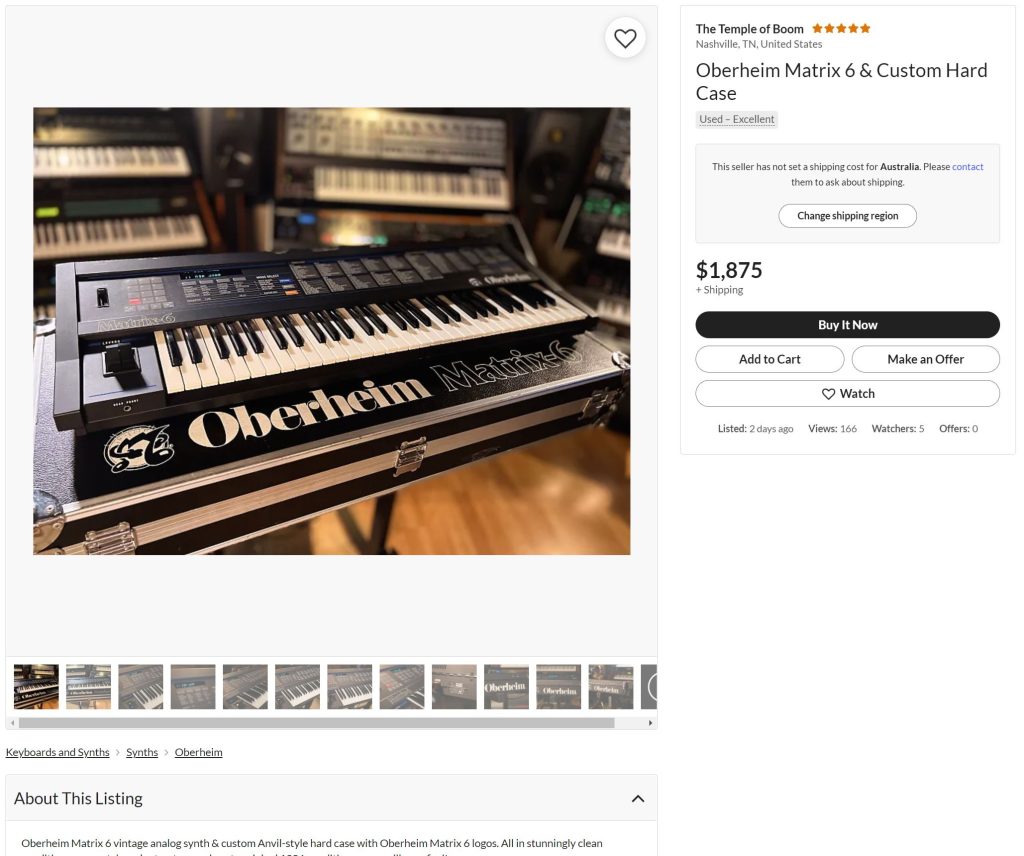 Name that Synth
This week's name that synth submission is by Maikshifter – thanks again mate 🙂
Saturday Sonority
This week's Saturday Sonority we were talking about synths!