Synth Geekery 189 – Christmas Show
In episode 189 we are doing a Christmas Show! Plus all the usual segments! Funny Side, News from the Geekery, Price Watch, Name that Synth …
Show contents:
About the Synth Geekery Show

Synth Geekery is a weekly podcast/live stream (YouTube) show about everything synthesizers, drum machines, samplers, sequencers, eurorack and music technology. We take the "one of the masses" viewpoint, where we are also users of gear just like you (read: we're not influenced by commercial product placement).
The show relies on the generous contributions of the synth community. You can contribute in many ways including supporting us via our YouTube Channel Membership or Patreon. We also have regular and special video guests: if you would like to take part in future shows – please contact me via email on the about page here.
Guests
This week's video guests are:
Daren T. Housse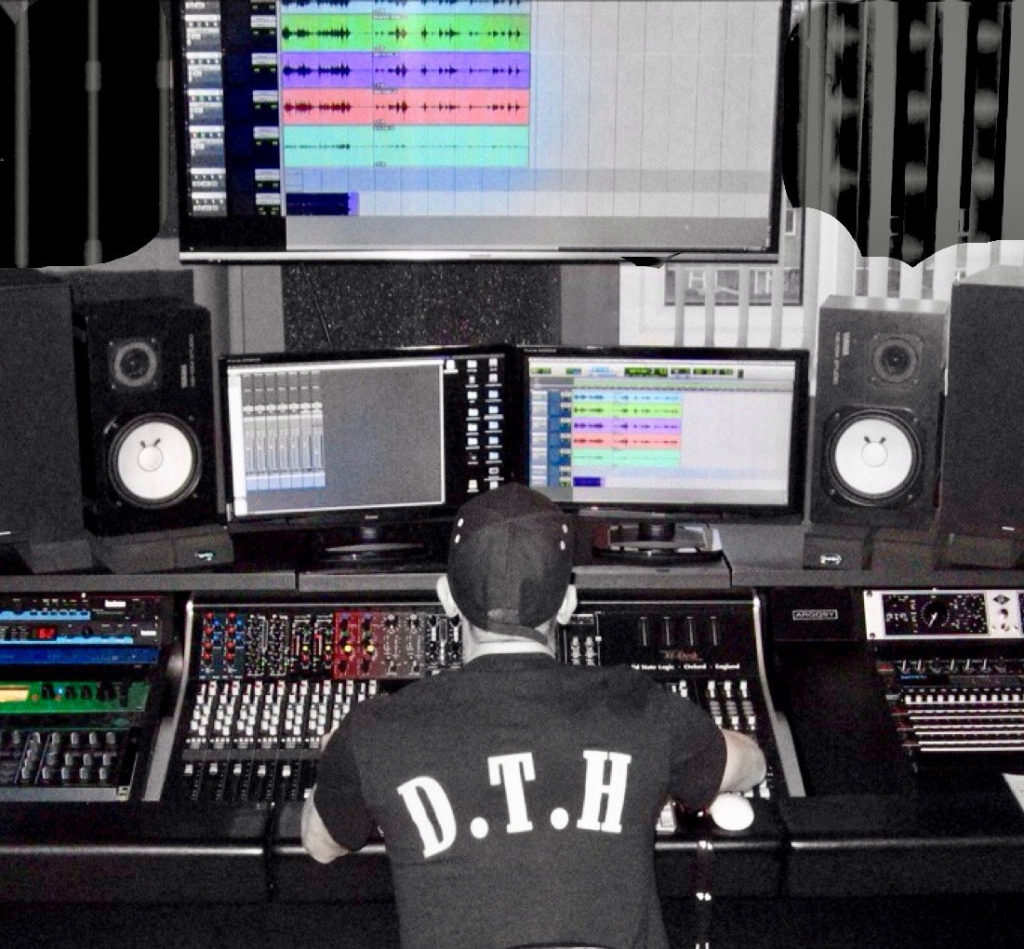 Bandcamp Link: https://darenthousse.bandcamp.com/
Youtube: https://www.youtube.com/channel/UCLPHxpZgFKKE1wkG9ndto3A
Daren resides in the UK and is one of the first video guests on the show since 2019. He has a large amount of tracks on his youtube channel plus a great album collection over on BandCamp.
SynthAddict
Andy is a musician and technologist from the bay area in California. He has an amazing collection of music tech gadgets and a large knowledge of synthesizers.
Youtube: https://www.youtube.com/channel/UCUtABvP7q29uvLKi73zIjFQ
also joining us is Chris (Maikshifter) and Robbie Puricelli (FailedMuso).
Video replay
Funny Side
The funny side segment is a collection of memes that are somewhat relevant to the synth geekery community. Some of these images are taken from Facebook, Instagram and other social media sources. Please respect the creators. Hope you enjoy this week's selection:
News from the Geekery
This week we have a big list of new synths and gear:
Akai APC Mini MK2 and Key 25 Mk2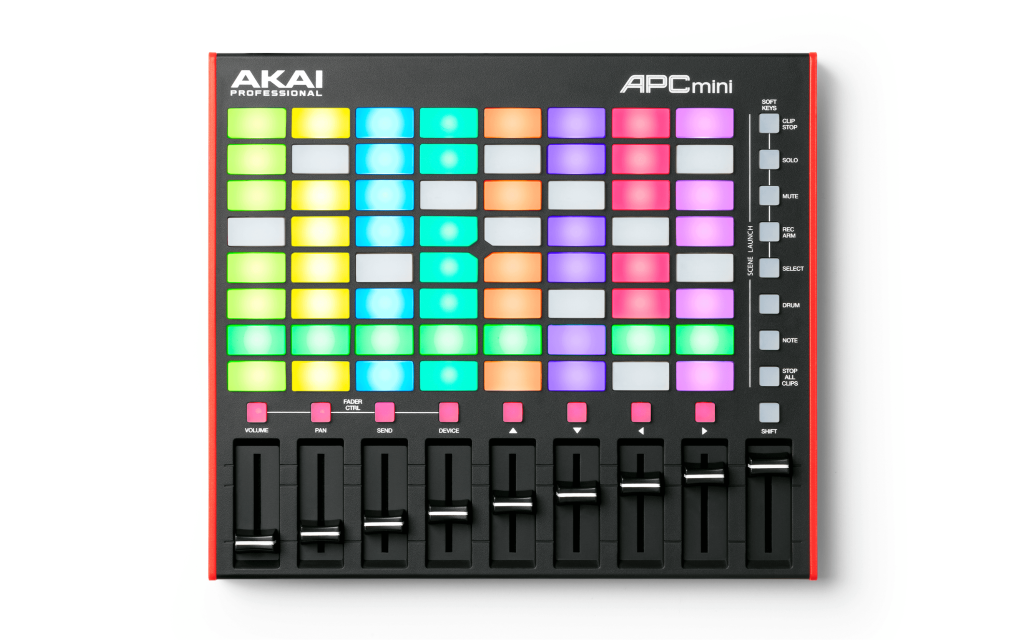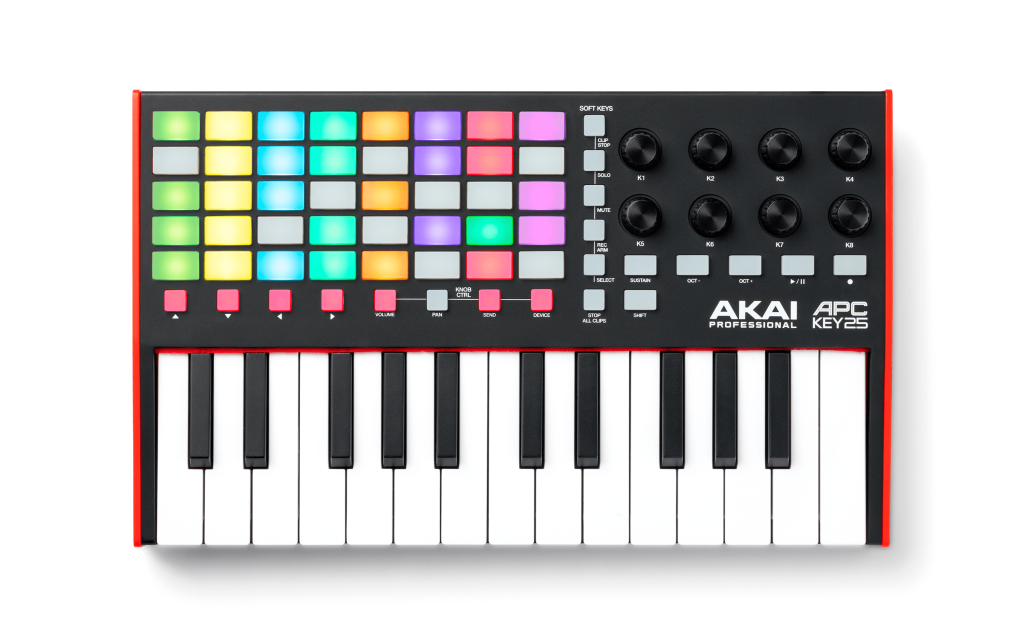 The Akai APC line of mini controllers have had an update and refresh packed with some new features.
The APC Mini Mk2 has new full colour RGB pads which reflect the colours in Ableton. A new Note and Drum track mode is also added.
The APC Key 25 Mk2 also features the new RGB colour pads. The keyboard has improved velocity, knobs now are endless encoders. The Mk2 key is visably different also.
There was a lot of missed opportunity here for Akai to bring on much requested features like velocity on the pads. However, they are still a very affordable intro product into the Ableton Live controller world.
Price: $99 USD each
Link: https://www.akaipro.com/apc-mini-mk2 and https://www.akaipro.com/apc-key-25-mkii
Hamshire Electronic – The Vulcan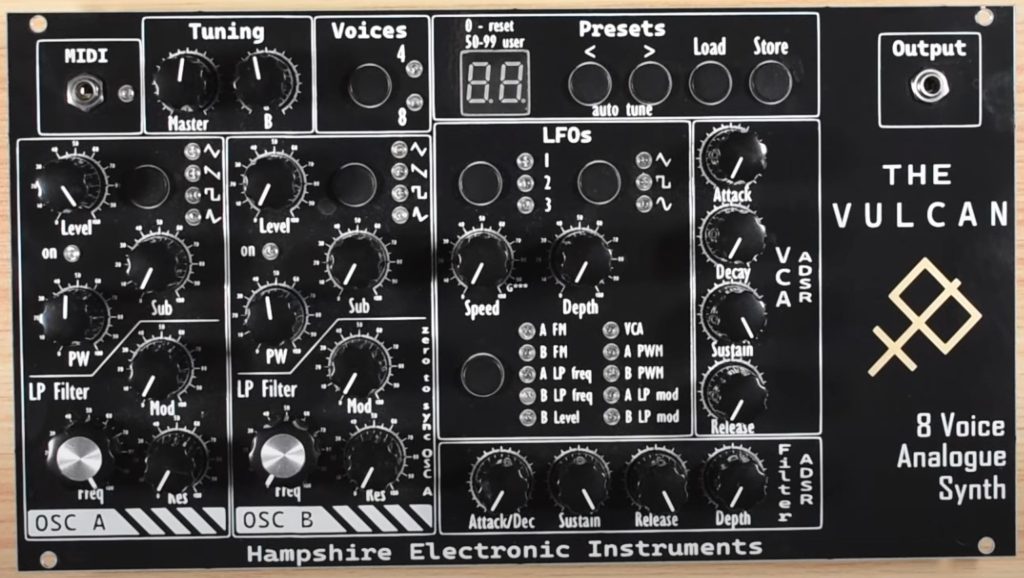 8 Voice polyphonic synth eurorack module. 2 x Oscillators which feature 2 modes dual for 4 voices (2 oscillators per voice) and single for 8 voice (1 oscillator for each voice). Each oscillator triangle, saw, square, hybrid triangle/saw and has a sub oscillator (Square Wave) plus each oscillator has it's own individual filter – which means you can sync up the filter with the oscillators. The types of oscillators is not mentioned – but I would suspect it to be digital.
There's EGs (ADSR) for both the filter and the VCA. plus there's 3 x LFO's which feature Triangle, Square and Sine waveforms. The LFOs can be assigned to both oscillators for FM, both filters, PWM and modulation for the LP filter.
The only way to access the voices is via MIDI TRS 3.5mm jack. It has 99 presets – the first 50 are factory, the rest user.
The output is mono. The module also lacks CV connectivity and specifically control over the oscillators, and filters via CV. Perhaps they are planning an expansion module?
Price: TBA
Link: https://hampshireelectronics.co.uk/
Price Watch
This week – we visited a number of auctions, here are the screen grabs:
Roland JX-3P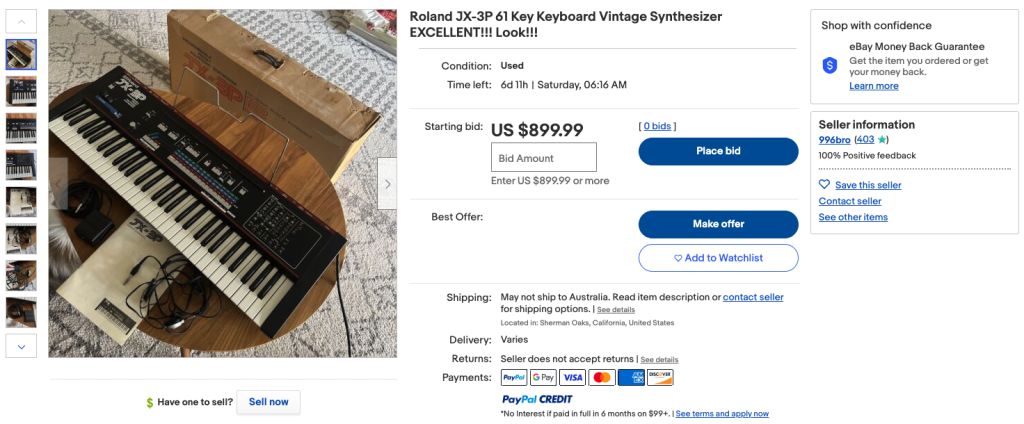 https://www.ebay.com/itm/225303433312

Roland SH-3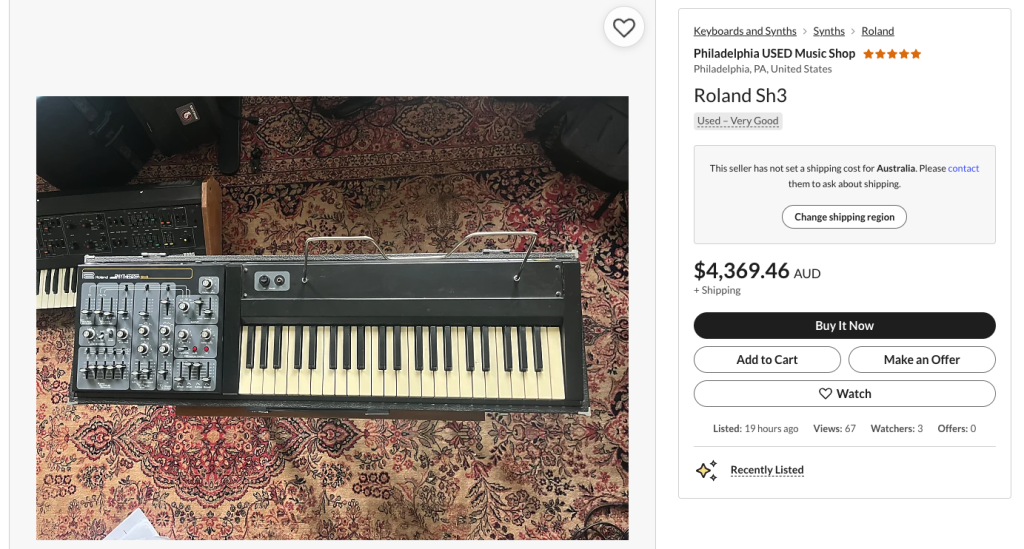 https://reverb.com/item/64166263-roland-sh3
Yamaha CS-01

https://www.ebay.com/itm/195520826583
Casio VC-8M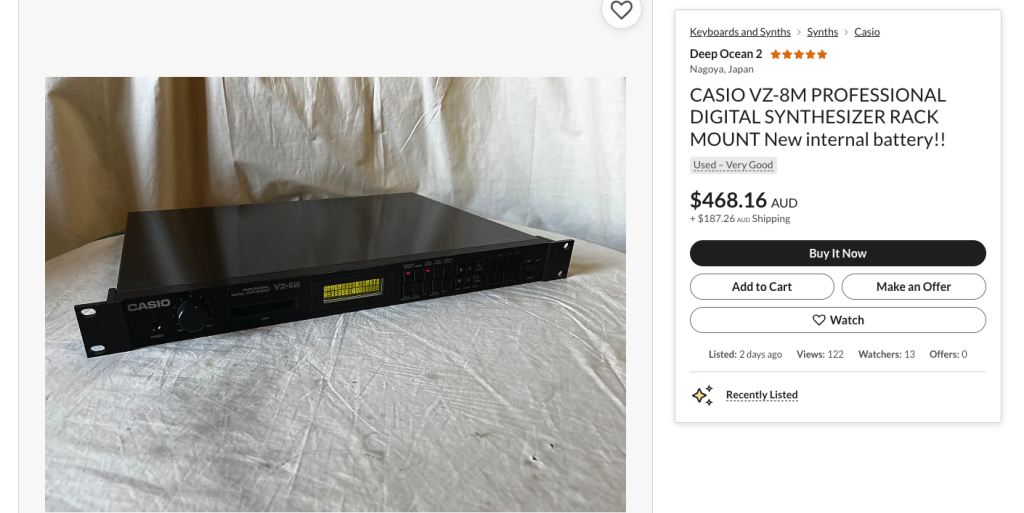 https://reverb.com/item/64144274-casio-vz-8m-professional-digital-synthesizer-rack-mount-new-internal-battery
Yamaha CS-80
(submitted by Burg)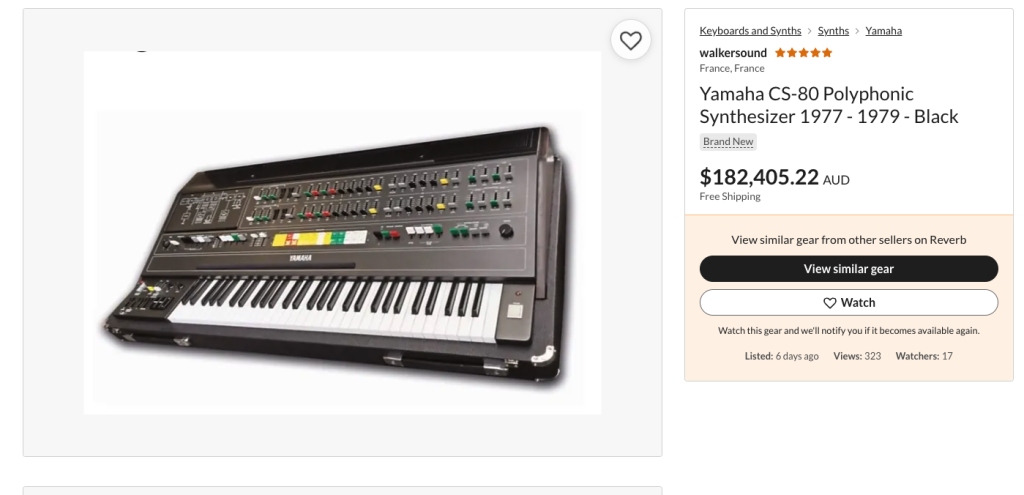 https://reverb.com/au/item/64026114-yamaha-cs-80-polyphonic-synthesizer-1977-1979-black
Name That Synth
This week's name that synth was submitted by Maikshifter! Thanks!
If you are after more information about Name that Synth – please check out this page here.
Saturday Sonority
This week's Saturday Sonority we were doing a….!