In episode 194 we are NOT talking about Oscillators! Plus all the usual segments! Funny Side, News from the Geekery, Price Watch, Name that Synth …
Show contents:
About the Synth Geekery Show
Synth Geekery is a weekly podcast/live stream (YouTube) show about everything synthesizers, drum machines, samplers, sequencers, eurorack and music technology. We take the "one of the masses" viewpoint, where we are also users of gear just like you (read: we're not influenced by commercial product placement).
The show relies on the generous contributions of the synth community. You can contribute in many ways including supporting us via our YouTube Channel Membership or Patreon. We also have regular and special video guests: if you would like to take part in future shows – please contact me via email on the about page here.
Guests
This week's video guests are:
Daren T. Housse
Bandcamp Link: https://darenthousse.bandcamp.com/
Youtube: https://www.youtube.com/channel/UCLPHxpZgFKKE1wkG9ndto3A
Daren resides in the UK and is one of the first video guests on the show since 2019. He has a large amount of tracks on his youtube channel plus a great album collection over on BandCamp.
Andrew Brooks
Main link – https://www.youtube.com/user/sunhoney1uk
BandCamp link: https://andyvonal.bandcamp.com/
Andy resides in the UK and has been a regular member of the show since 2020. He has performed live and offers a wealth of knowledge for live electronic music setups and small studio configurations.
SynthAddict
Andy is a musician and technologist from the bay area in California. He has an amazing collection of music tech gadgets and a large knowledge of synthesizers.
Youtube: https://www.youtube.com/channel/UCUtABvP7q29uvLKi73zIjFQ
Ian J. Cole
Ian is a musician, composer, sound designer and producer currently producing solo ambient electronic music. He also runs Sinners Music which is a Record Company and Online Music Retailer in East Yorkshire, England
Youtube: https://www.youtube.com/c/IanJCole
Video replay
Funny Side
The funny side segment is a collection of memes that are somewhat relevant to the synth geekery community. Some of these images are taken from Facebook, Instagram and other social media sources. Please respect the creators. Hope you enjoy this week's selection: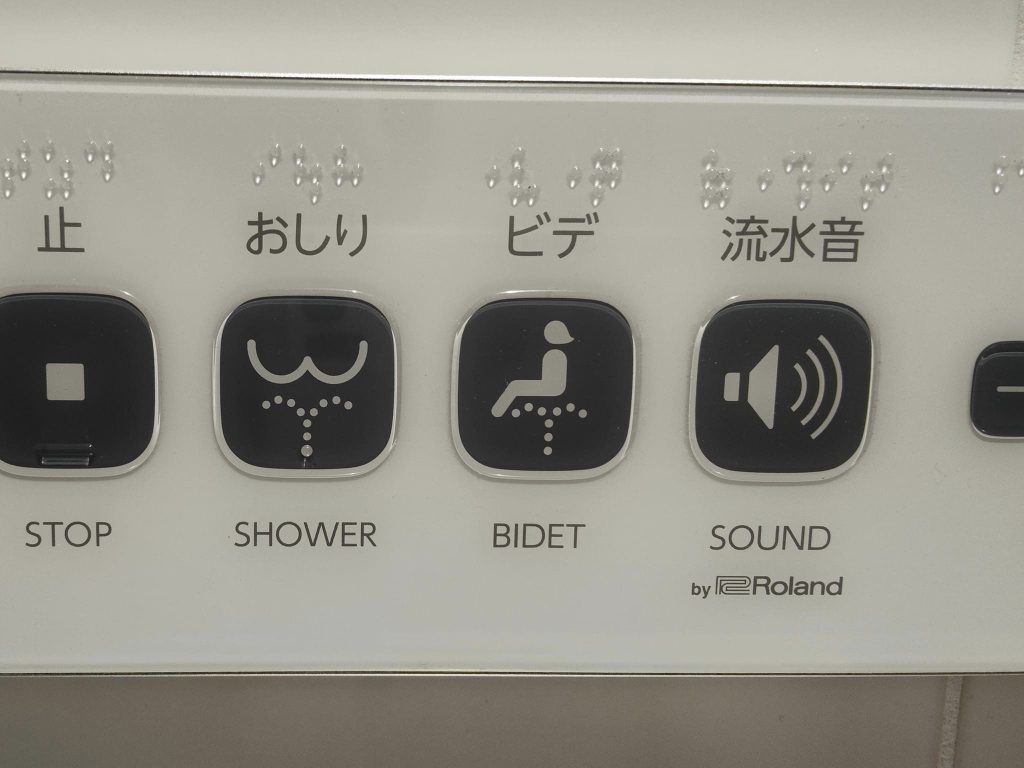 News from the Geekery
This week we have a big list of new synths and gear:
Behringer JT-2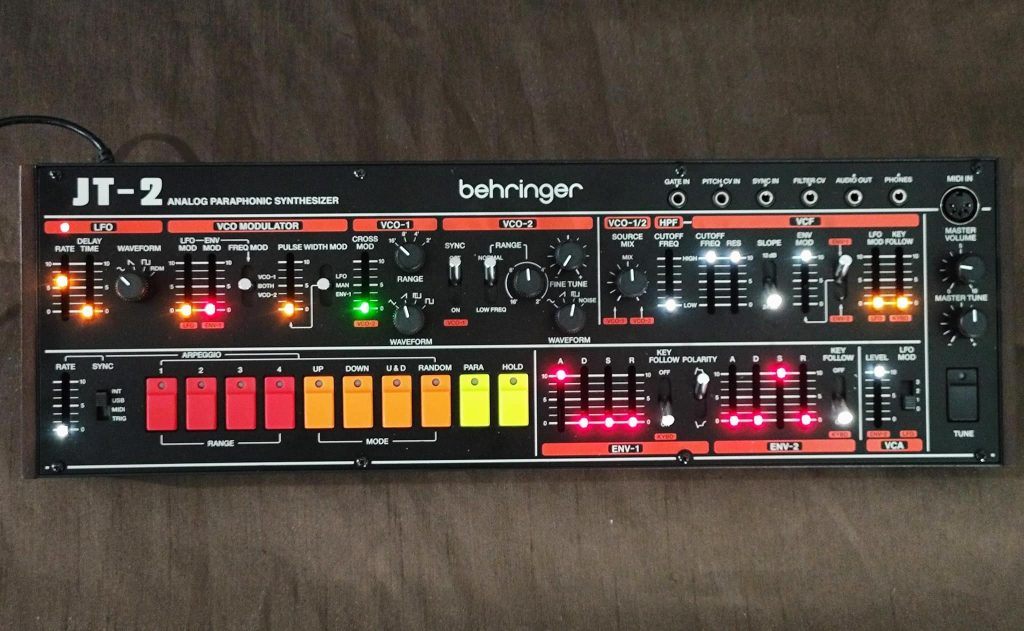 Behringer announced 1 the release of a new synthesizer module – the JT-2. It is based on the voice design of the Roland Jupiter 8. However, this will be a single voice (paraphonic) synthesizer. It follows their desktop and eurorack modular designs. This announcement also comes after they announced the JP-4000 a small (Volca-like) Jupiter voice module last year (March 2022 – and still yet to hit the market).
Back to the JT-2: The module looks to have 2 VCO's with VCO modulation, a VCF with HPF, an assignable LFO and 2 EGs. There is also an Arpeggiator with rate, sync, range and modes: Up, down, Up & down & random. In addition there are buttons for paraphonic (2 voice mode) and hold – which holds a note for the ARP or chord. There is a tuner with master tune control and master volume.
The design follows similarly to the original Roland Jupiter 8 layout (pictured below). However, there are a number of features missing: such as the patch storage and keyboard controls, I presume they will be saving these for the keyboard version (which was also mentioned as coming soon). The sliders look to be a reasonable throw length which is better than Roland's Boutique version that was criticised for having very unusable small throw sliders.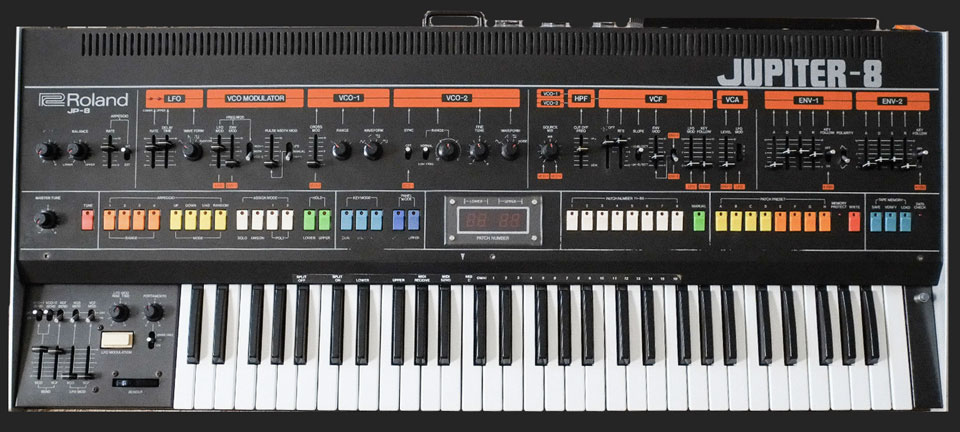 Connectivity on the back (pictured below): 12v DC Power, USB Type B, MIDI DIN with dipswitch for MIDI channel and 1/4 inch audio out. There is also another MIDI DIN IN on the top of the module. Also on the top of the module there is 3.5mm connectors for CV Gate, Pitch, Sync and Filter as well as Audio out and Phones.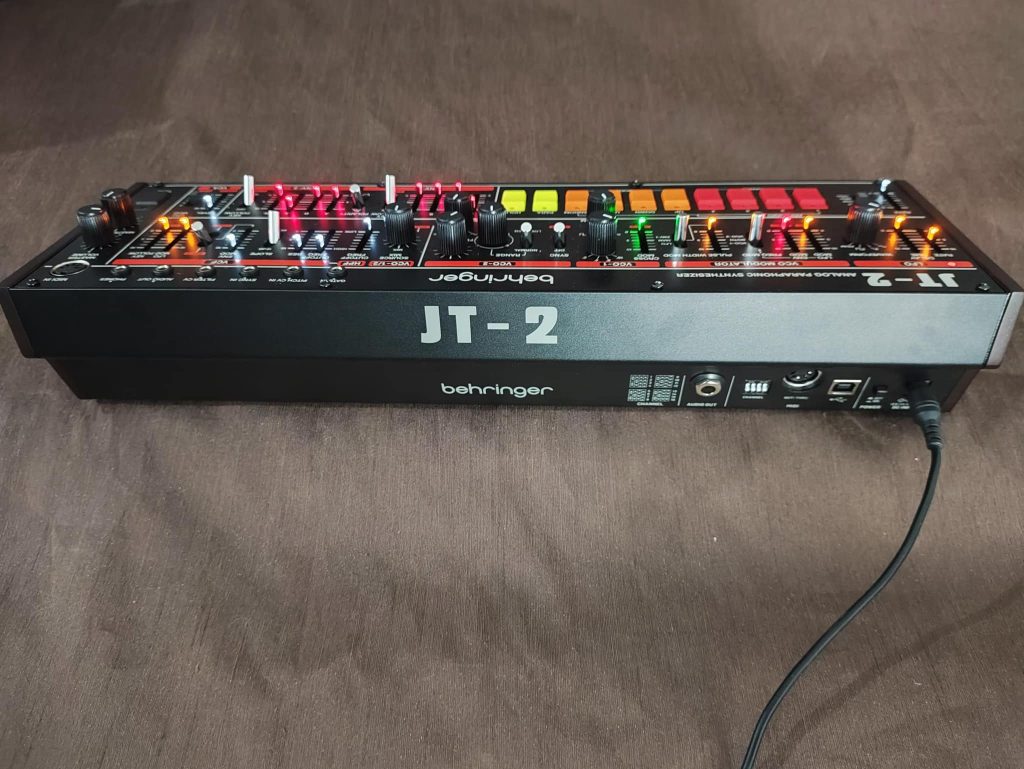 No video as yet – but I'd also assume the module will come with the adequate eurorack ribbon power connections like their other desktop modules.
Price: $299 (est.)
Link: https://www.facebook.com/Behringer/posts/pfbid0w2TDCYqEZ7cfPYRsoUpF41Vsv3iynyZVWmvHh9STQY4upwRejr5UPKK4egbTcgDkl
Behringer BM-102 Ring Modulator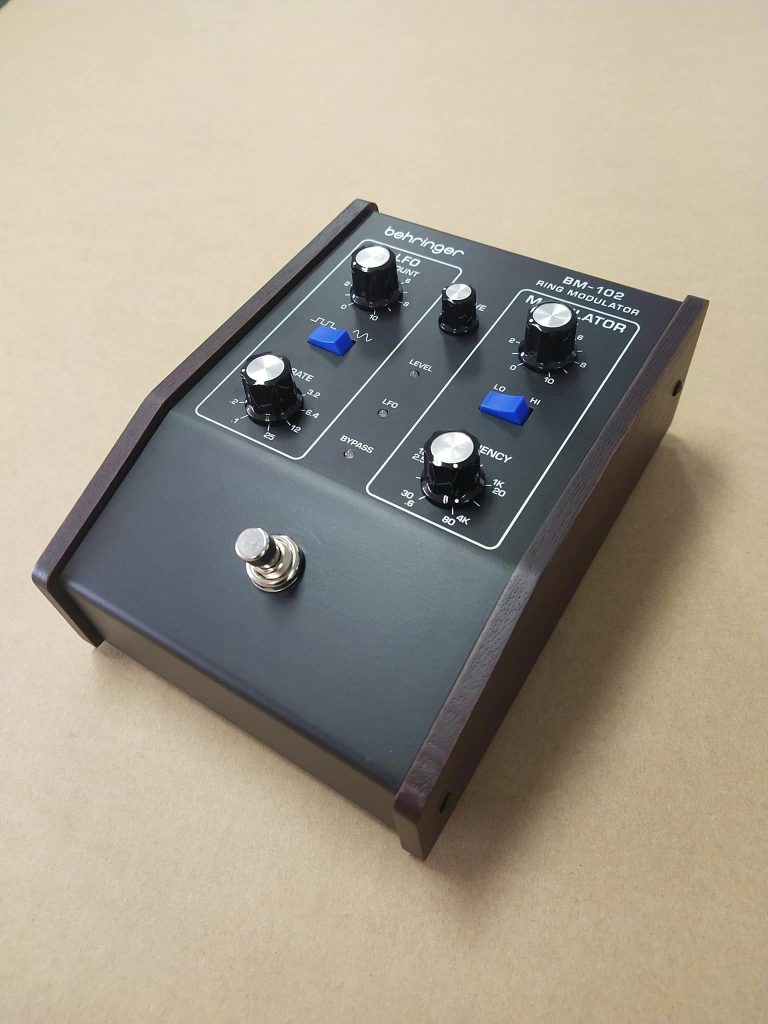 Behringer have announced 2 a second prototype of their Moogerfooger clones. This one is the Ring Modulator. Modelled after the Moog Moogerfooger MF-102 (pictured below) – let's check out what we can tell with no further information, videos or anything from Behringer.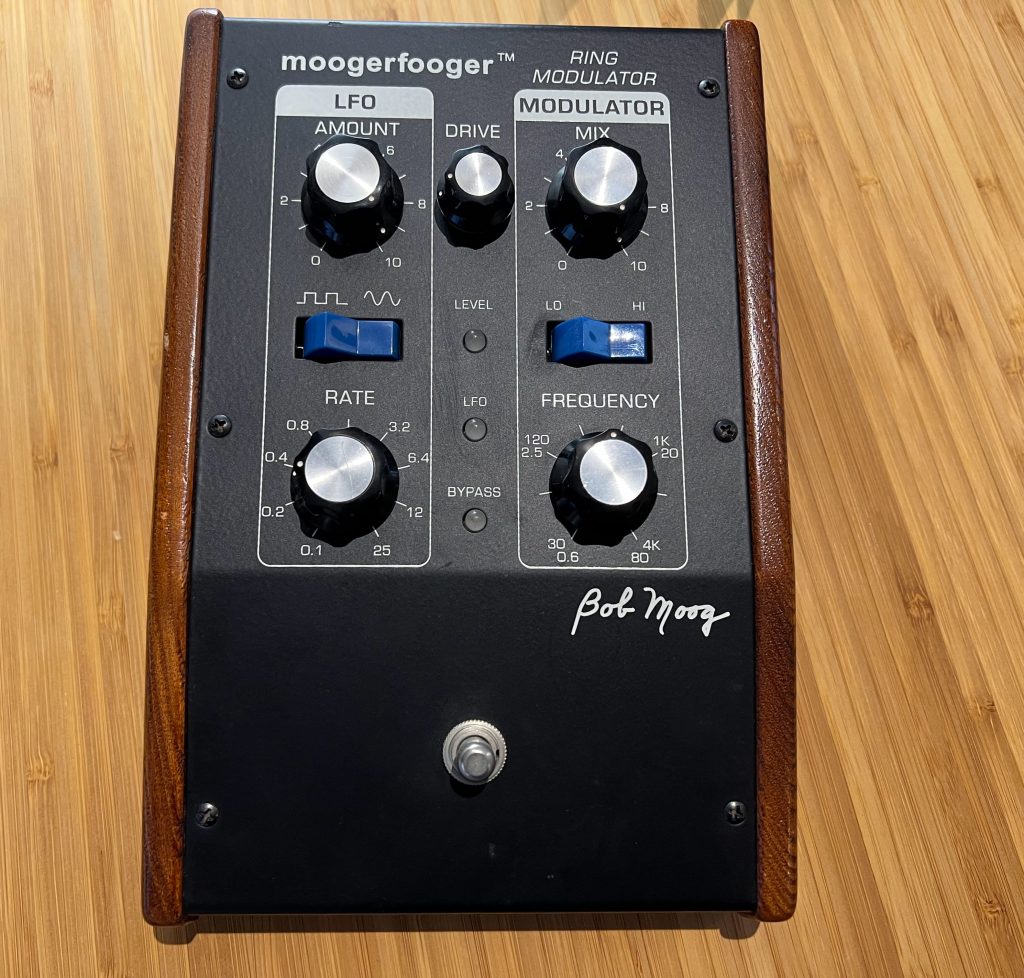 As you can see – they both look similar in functionality with the knobs, switches and screen printing showing the same information. It will be interesting to see what is different inside with the electronics.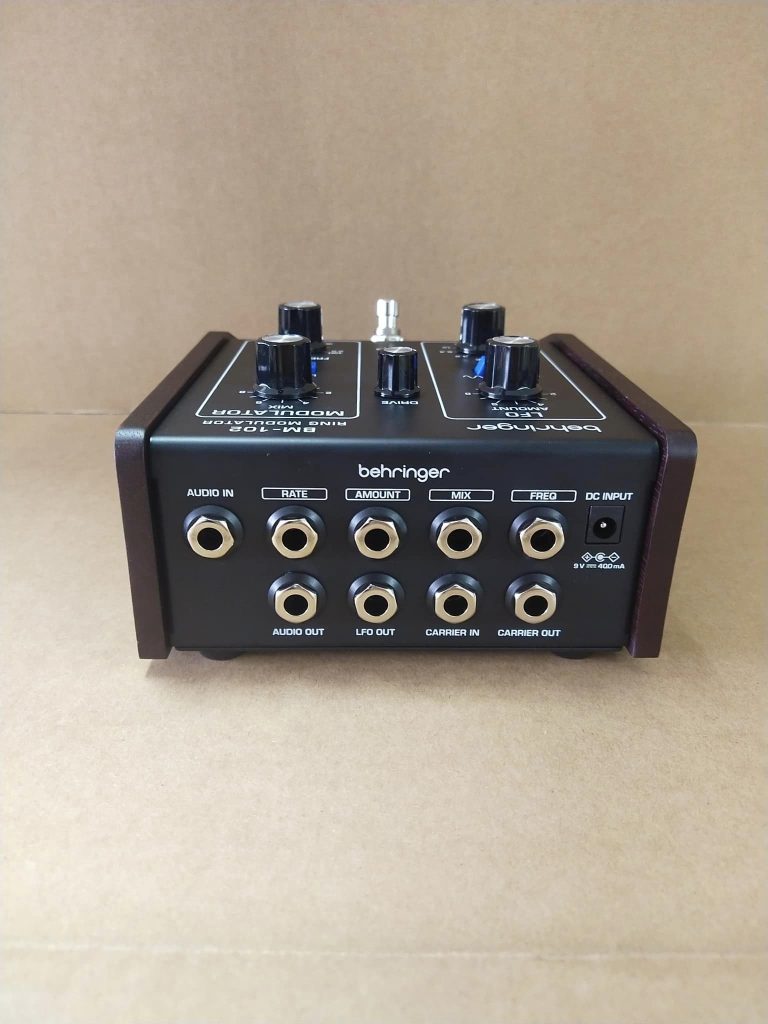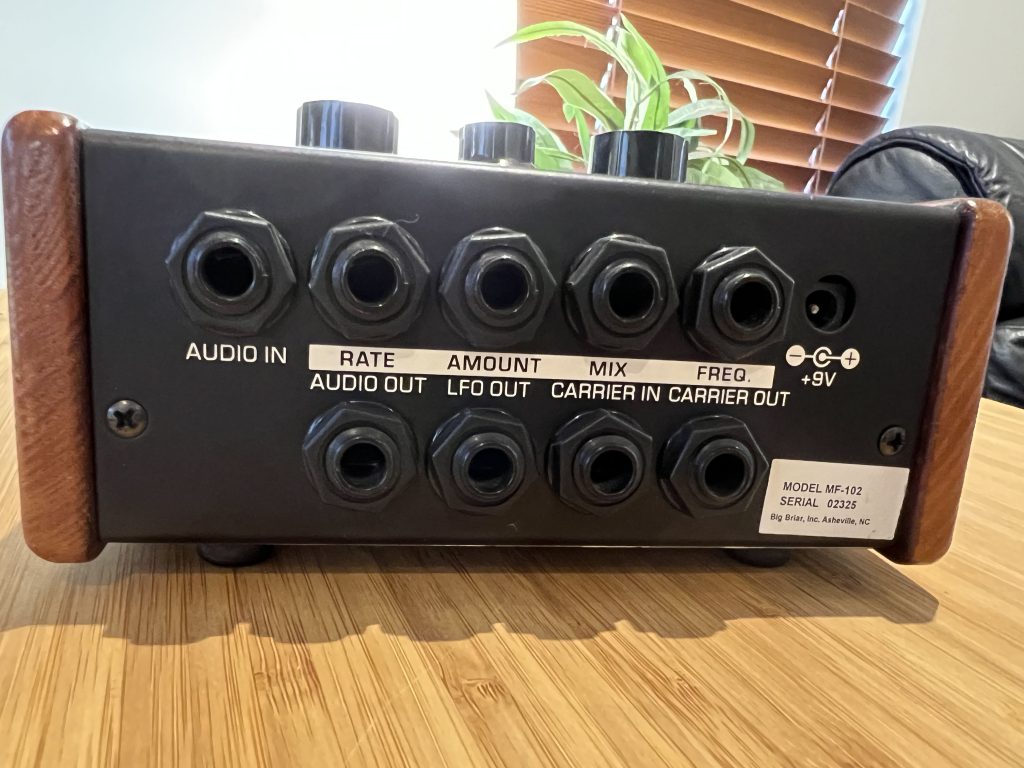 Even the rear connections seem to be exactly the same. This news may come as a relief for those who have been riding the pain of the hiking used prices of Mooger Foogers. Although, Behringer haven't indicated how much they'll be selling these for yet.
Moog recently announced 3 the release of VST versions of the Mooger Fooger FX pedals. I have these and can say that they are good value for money and are a handy tool for your DAW setup. However, if Behringer release the "Boogers" in the low price point – it might be worth considering a hardware purchase again!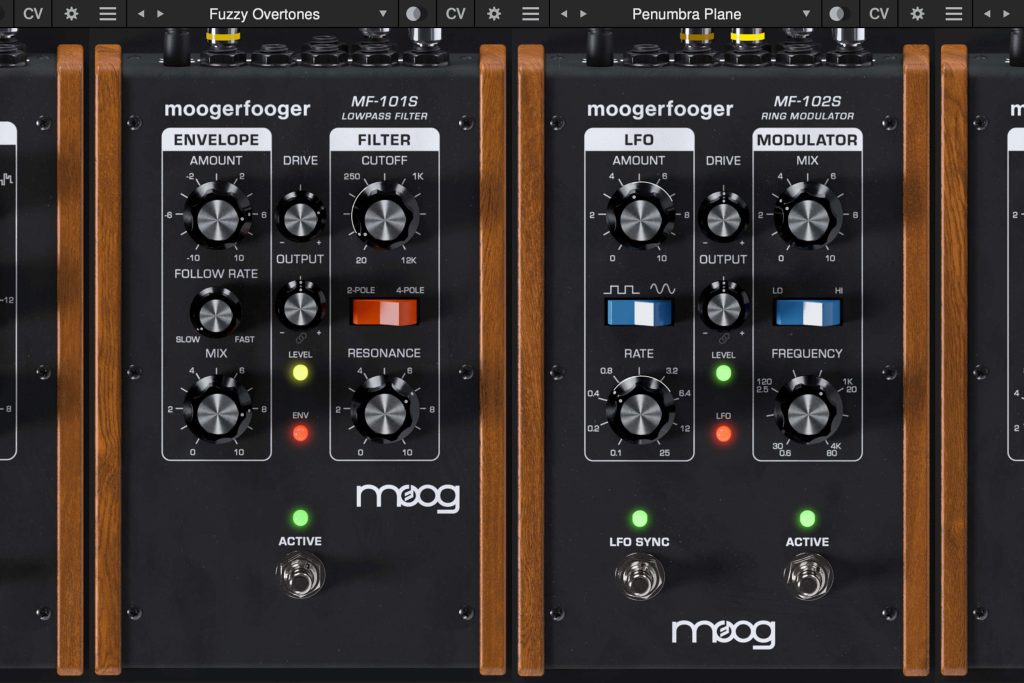 This news follows on from an announcement in Mar 2022 about the first Moogerfooger clone the AD104 (modelled after the MF-104) – analog delay: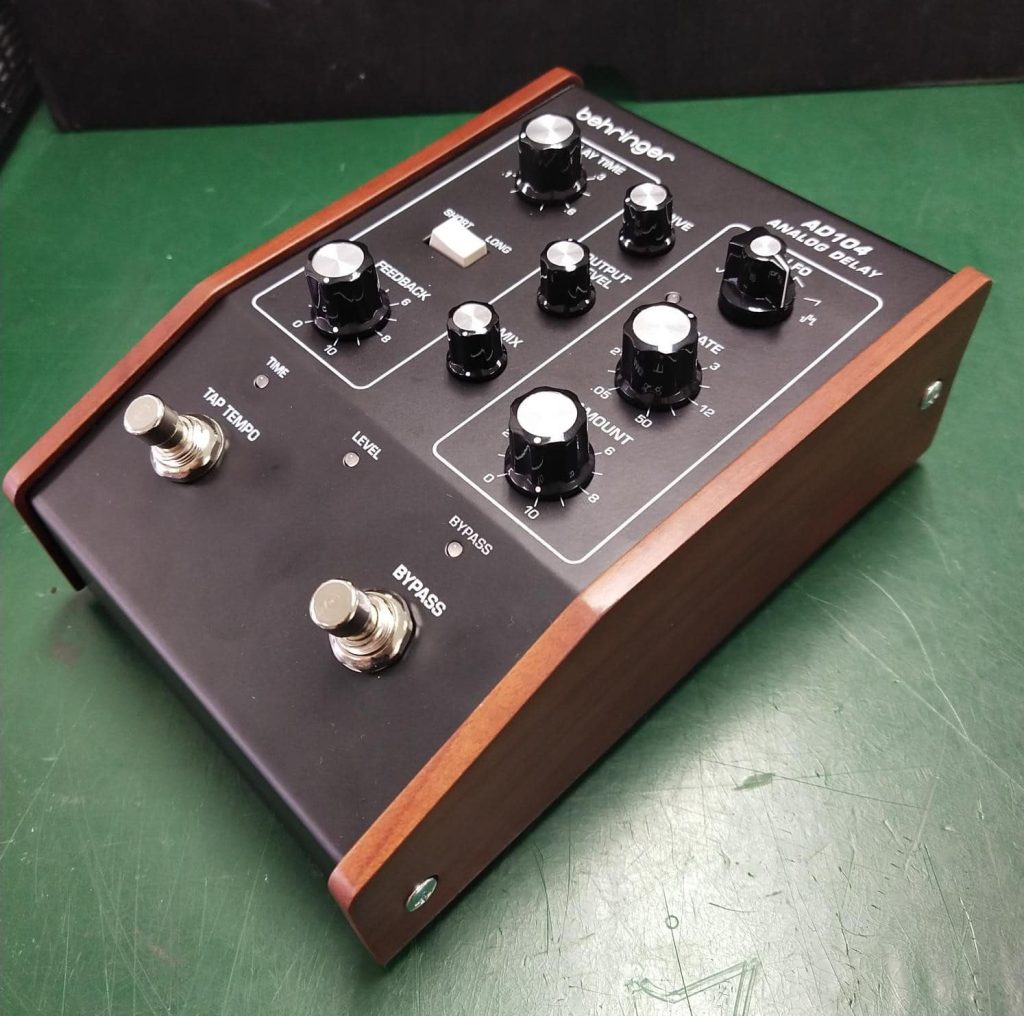 Price: TBA
Link: https://www.facebook.com/Behringer/posts/pfbid0vdQhRnanfibWPD3NkaiSRFPU2tZYhxjBzfKkUsAz3Ff9HNGqTknrfrFnkmtiYHekl
Tiptop Audio Buchla Model 292t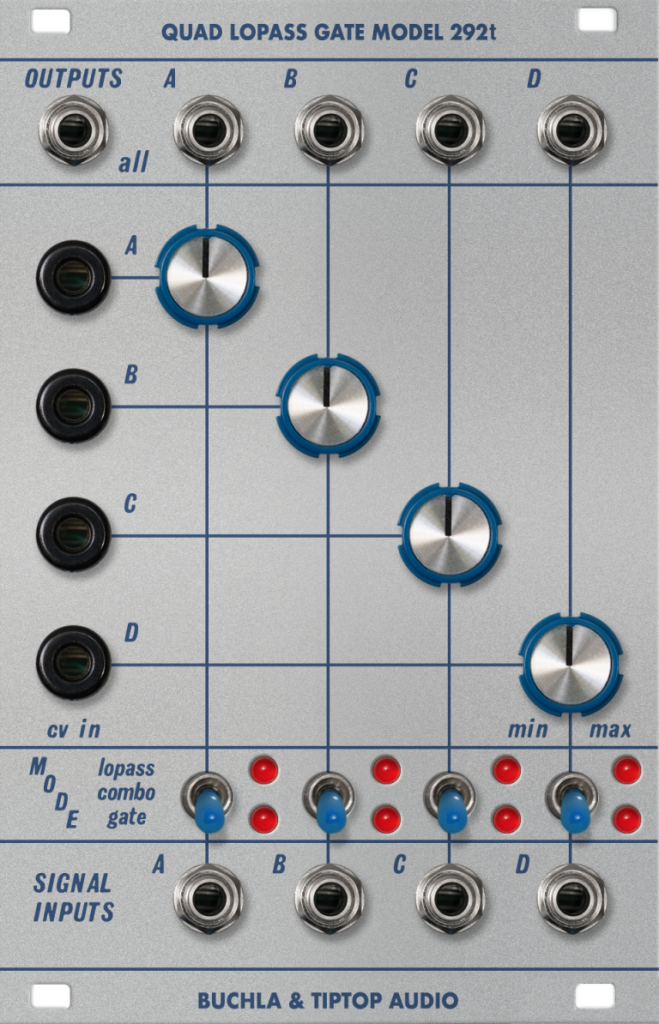 We've been talking about low pass gates and vactrols as recent as the previous episode of Synth Geekery (Ep 193)!! We've also seen quite a lot of VCA mixer/gate/utility modules come out with Bastl Aikio, ALM Mega-Tang and Instruo Carn to name a few. However, it's Buchla that really owns the whole low pass gate space – and it's timely that TipTop have brought out the Model 292t.
The module features 4 low pass gates which are contoured by vactrol circuits. Each containing it's own attenuator, a selector switch to change modes from lopass, combo or gate – and separate inputs and output for each. There's also a summing output for all. In addition there is CV control over each input.
What looks to be a fairly straight forward module, it's more about what it does to the sound as opposed to what shiney new features it might bring. Those who play in the Buchla space and want to dabble in the Eurorack space will definitely find this a welcome addition.
Price: $350 USD
Link: https://tiptopaudio.com/buchla/#292t
Akai MPC XL leak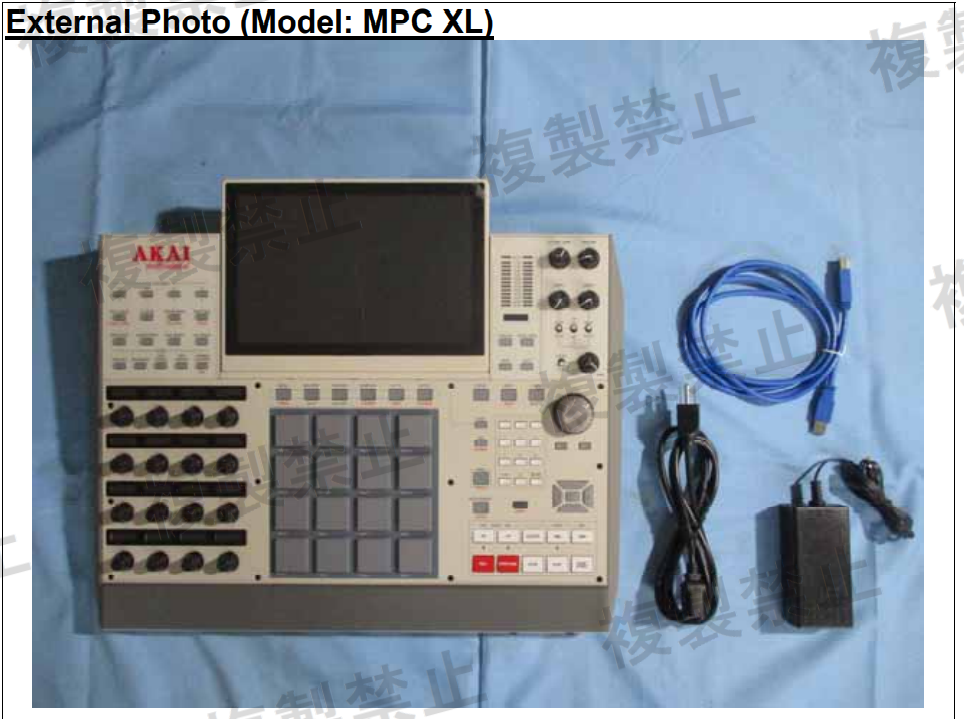 The topic of the next MPC version 3 has been floating around and debated for a while now. The new MPC XL code name AVC5S has been discovered (in Dec 22) via hacking the firmware of the MPC Live. More recently there has been some leaked images that have come via this video:
These images were leaked via the MPC Gang on Facebook: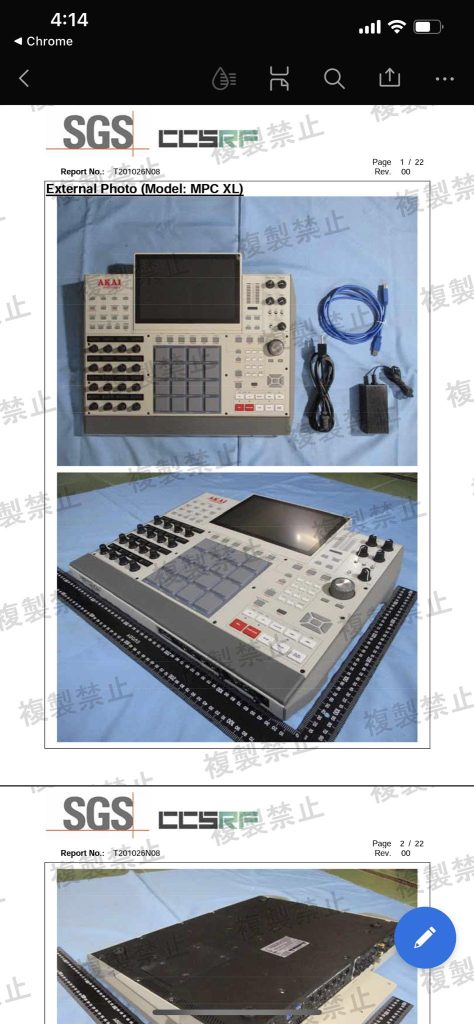 Along with some specs: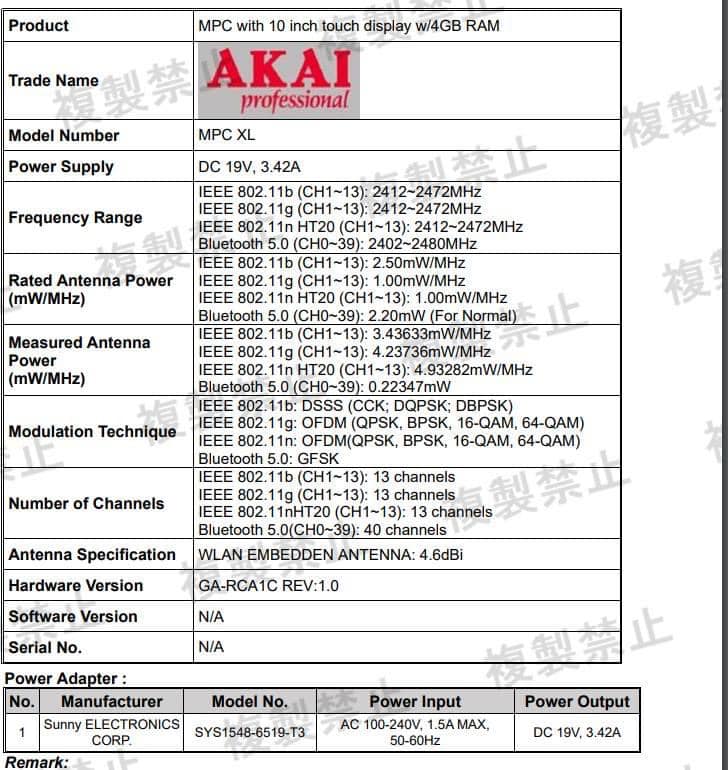 Looking at the photos the design seems to be using a more retro Akai MPC style with the white/cream/gray paint setup. The button layout seems to be similar if not the same as the current MPC X. However, it seems there is a network interface port on the rear of the device.
These photograhs were taken from this PDF:
So is this the new MPC XL? or is it just an old concept? You be the sleuth and decide!
Links:
Roland SH-4d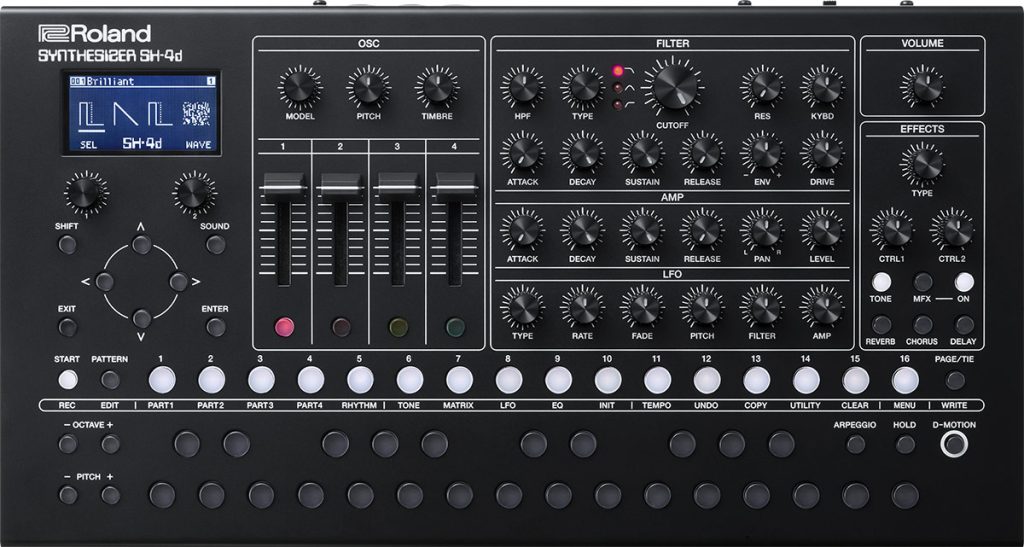 The SH-4d is a new digital desktop synthesizer from Roland. It features multitimbral ability with 11 different synth models/algorithms inside (grouped by genres):
Classic
SH-4d – a 4-oscillator algorithm inspired by Roland SH synthesizers from the past.
SH-3d – SH-4d algorithm with three oscillators and a second LFO
Chord uses the SH-4d algo in paraphonic
Future
Cross FM – 2-operator FM synthesis
Wavetable – 31 wavetables for modern and futuristic sounds
Drawing allows you draw custom waveshapes
Modulated
Ring – two oscillators shaped by a ring modulator
Sync – two oscillators + sync
Legacy
SH-101 – emulation of the iconic Roland SH-101
Juno-106 – emulation of the iconic Roland Juno-106
PCM allows you to mix up to 4 PCM parts choosing from a wide range of sounds
Rhythm
The dedicated Rhythm Part features 49 preset kits and 64 user stores. Each kit can store up to 26 instruments with each having two layered waveforms, dedicated EQs and synthesis tools.
Connectivity/Portability – features a USB C connector and can also run up to 4 hrs on 4 x AA batteries. There's MIDI I/O DIN, an external clock input, a mix in, two 1/4″ outputs (stereo), and a headphone input. However, there's no individual outputs. Is this compatible with the MX-1 mixer?
On a plus side – we do like knobs – and there's plenty of controls on the front panel. Menu diving maybe a little less painful on this Roland release.
To me it's another Roland "grouped" product which doesn't really conquer any new ground. Can you achieve anything new with this device that you can't already with what is out there? I can see the appeal to a certain DJ/Groove Producer market. However, this market is heavily saturated already with gear … let's see how this fairs over the next few years –> bookmarked for review in 2.
Price: $649 USD / $929 AUD / 599€
Link: https://www.roland.com/global/products/sh-4d/
Footnotes:
1 – Behringer announced JT-2 via facebook: https://www.facebook.com/Behringer/posts/pfbid0w2TDCYqEZ7cfPYRsoUpF41Vsv3iynyZVWmvHh9STQY4upwRejr5UPKK4egbTcgDkl
2 – Behringer annouced BM-102 via Facebook: https://www.facebook.com/Behringer/posts/pfbid0vdQhRnanfibWPD3NkaiSRFPU2tZYhxjBzfKkUsAz3Ff9HNGqTknrfrFnkmtiYHekl
3 – Moog Mooger Fooger plugins: https://www.moogmusic.com/products/moogerfooger-effects-plug-ins
Price Watch
This week – we visited a number of auctions, here are the screen grabs: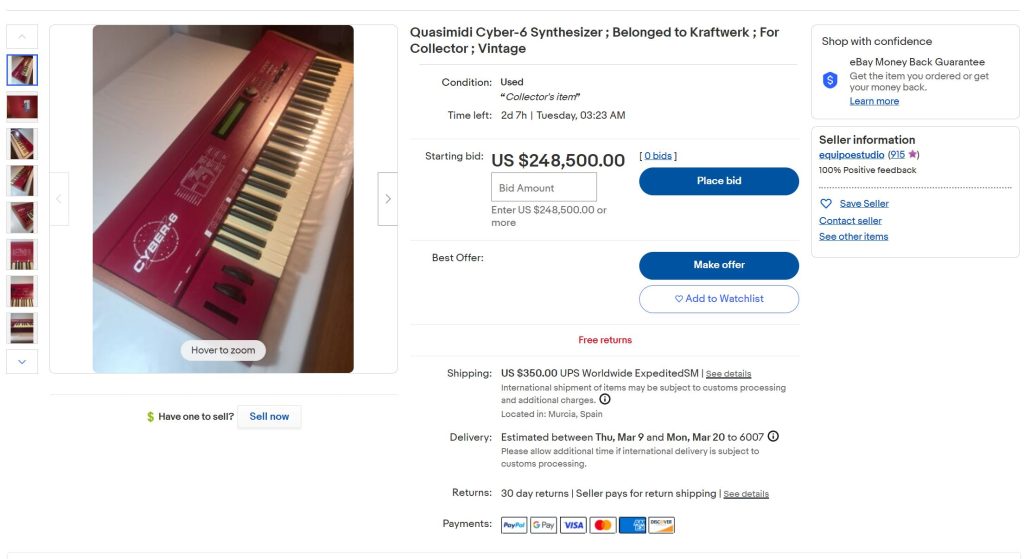 Name That Synth
No name that synth this week – send one in!
If you are after more information about Name that Synth – please check out this page here.
Saturday Sonority
This week's Saturday Sonority we were NOT talking about Oscillators!