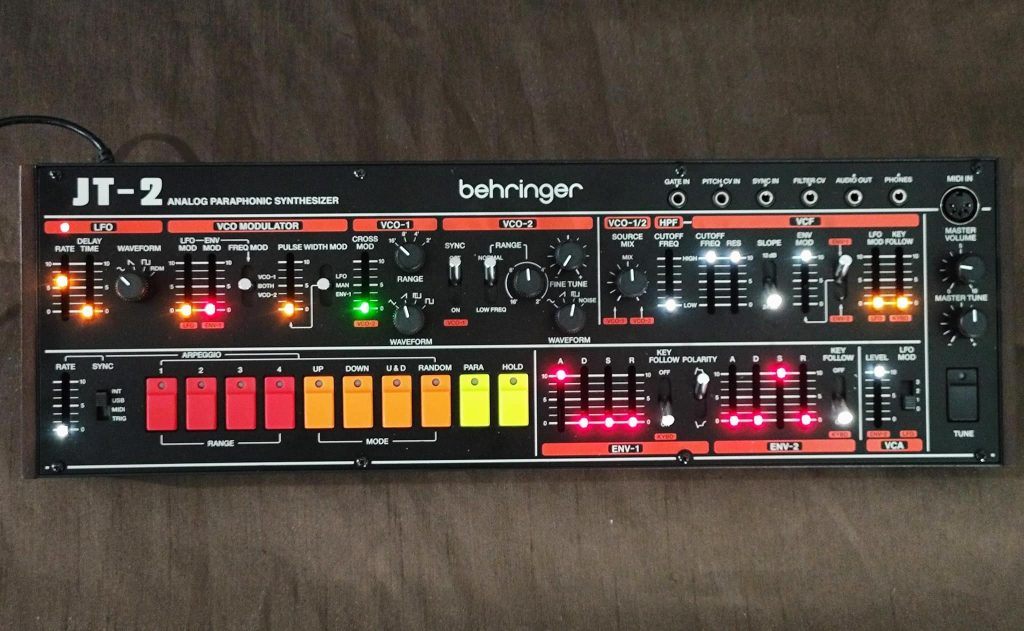 Behringer announced 1 the release of a new synthesizer module – the JT-2. It is based on the voice design of the Roland Jupiter 8. However, this will be a single voice (paraphonic) synthesizer. It follows their desktop and eurorack modular designs. This announcement also comes after they announced the JP-4000 a small (Volca-like) Jupiter voice module last year (March 2022 – and still yet to hit the market).
Back to the JT-2: The module looks to have 2 VCO's with VCO modulation, a VCF with HPF, an assignable LFO and 2 EGs. There is also an Arpeggiator with rate, sync, range and modes: Up, down, Up & down & random. In addition there are buttons for paraphonic (2 voice mode) and hold – which holds a note for the ARP or chord. There is a tuner with master tune control and master volume.
The design follows similarly to the original Roland Jupiter 8 layout (pictured below). However, there are a number of features missing: such as the patch storage and keyboard controls, I presume they will be saving these for the keyboard version (which was also mentioned as coming soon). The sliders look to be a reasonable throw length which is better than Roland's Boutique version that was criticised for having very unusable small throw sliders.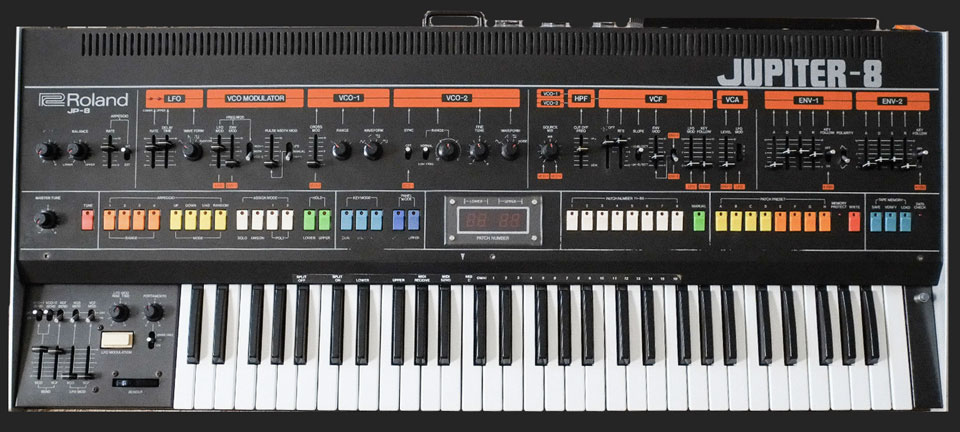 Connectivity on the back (pictured below): 12v DC Power, USB Type B, MIDI DIN with dipswitch for MIDI channel and 1/4 inch audio out. There is also another MIDI DIN IN on the top of the module. Also on the top of the module there is 3.5mm connectors for CV Gate, Pitch, Sync and Filter as well as Audio out and Phones.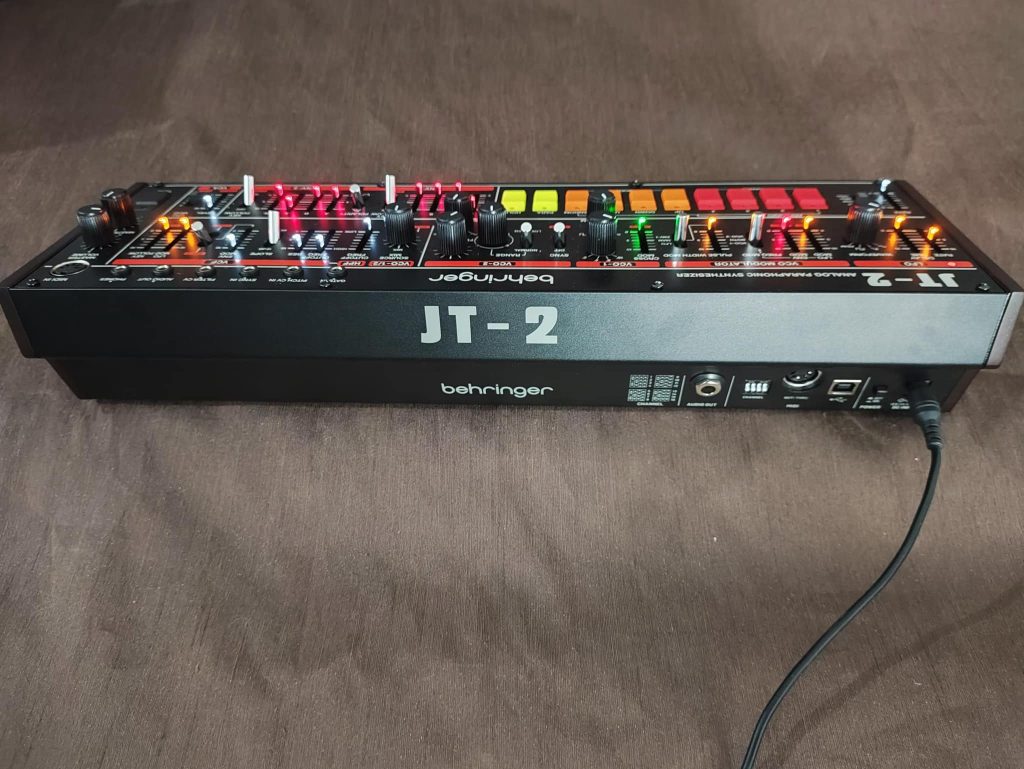 No video as yet – but I'd also assume the module will come with the adequate eurorack ribbon power connections like their other desktop modules.
Price: $299 (est.)
Link: https://www.facebook.com/Behringer/posts/pfbid0w2TDCYqEZ7cfPYRsoUpF41Vsv3iynyZVWmvHh9STQY4upwRejr5UPKK4egbTcgDkl