In episode 204 we talked about the new Ableton Push 3! Plus all the usual segments! Funny Side, News from the Geekery, Price Watch, Name that Synth …
Show contents:
About the Synth Geekery Show
Synth Geekery is a weekly podcast/live stream (YouTube) show about everything synthesizers, drum machines, samplers, sequencers, eurorack and music technology. We take the "one of the masses" viewpoint, where we are also users of gear just like you (read: we're not influenced by commercial product placement).
The show relies on the generous contributions of the synth community. You can contribute in many ways including supporting us via our YouTube Channel Membership or Patreon. We also have regular and special video guests: if you would like to take part in future shows – please contact me via email on the about page here.
Guests
This week's video guests are:
Daren T. Housse
Bandcamp Link: https://darenthousse.bandcamp.com/
Youtube: https://www.youtube.com/channel/UCLPHxpZgFKKE1wkG9ndto3A
Daren resides in the UK and is one of the first video guests on the show since 2019. He has a large amount of tracks on his youtube channel plus a great album collection over on BandCamp.
Andrew Brooks
Main link – https://www.youtube.com/user/sunhoney1uk
BandCamp link: https://andyvonal.bandcamp.com/
Andy resides in the UK and has been a regular member of the show since 2020. He has performed live and offers a wealth of knowledge for live electronic music setups and small studio configurations.
SynthAddict
Andy is a musician and technologist from the bay area in California. He has an amazing collection of music tech gadgets and a large knowledge of synthesizers.
Youtube: https://www.youtube.com/channel/UCUtABvP7q29uvLKi73zIjFQ
Ian J. Cole
Ian is a musician, composer, sound designer and producer currently producing solo ambient electronic music. He also runs Sinners Music which is a Record Company and Online Music Retailer in East Yorkshire, England
Youtube: https://www.youtube.com/c/IanJCole
Video replay
Funny Side
The funny side segment is a collection of memes that are somewhat relevant to the synth geekery community. Some of these images are taken from Facebook, Instagram and other social media sources. Please respect the creators. Hope you enjoy this week's selection: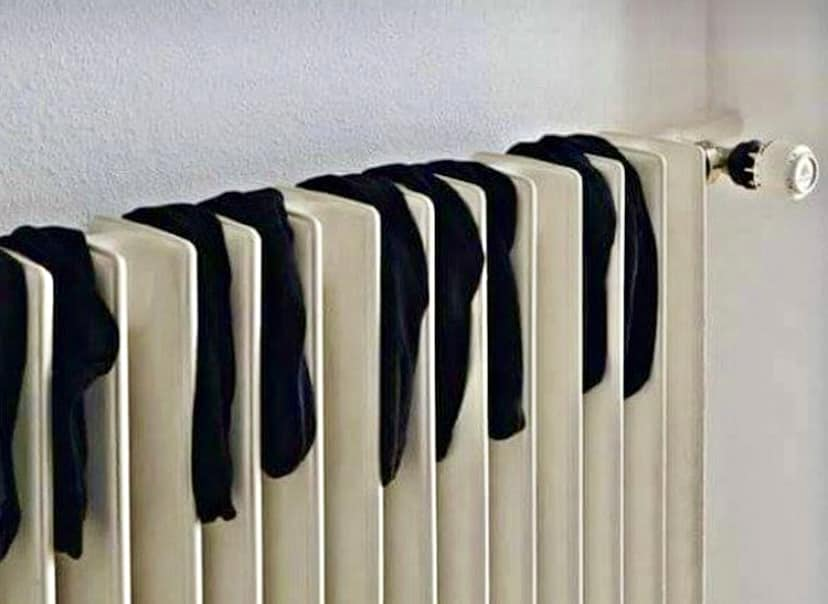 News from the Geekery
Ableton Push 3
The new Ableton Push 3 comes in 2 different versions – controller or standalone. It brings you new features such as MPE controls, standalone version , built-in audio interface …
Expressive Touch
With the MPE implementation, this allows for the pads to provide expressive creation with movement and articulation via the mult-directional control pads.
Connections

The Push 3 has a built-in audio interface which can have up to 10 inputs and 12 outpus: two inputs are switchable between balanced or unbalanced (line or instrument) and also two balanced inputs. It also has an additional ADAT Optical In and Out with 8 inputs or outputs. It has MIDI In and Out via the 3.5mm connectors and USB-A for connecting controllers/devices plus the USB-C for using Push with your Mac/PC in Control Mode. It also has 2 Pedal 6.3mm footswitch inputs, a 6.3mm headphone and DC Power (20V, 3A). The footswitch inputs can also be used as CV/Gate connections which the sequencer has implemented controls for.
Standalone Version
The standalone version is a completely independent hardware controller with Ableton features. Ableton have made the Push 3 with upgradable parts for future improvements in mind. They want the Push 3 to be an evolving solution with future software updates and future hardware updates.
The finished projects in the standalone version can be transferred over to your Mac/PC via WiFi using the Live Set Transfer feature.
It has a built-in Intel 11th Gen Core i3-1115G4 CPU with 8GB RAM. It has an internal 256GB SSD hard drive for storing projects. The in-built lithium iron phosphate battery will provide up to 2.5hrs of play time. Looking at the photo of the upgrade kit – the internal SSD drive looks to be an M.2 format: this should be fairly simple to upgrade to a larger size drive.
Controller Version
As with previous versions, the controller version requires a connection to your computer and Ableton loaded. The controller version can be upgraded (via a hardware upgrade) to standalone. See details below (Upgrade kit).
Upgrade Kit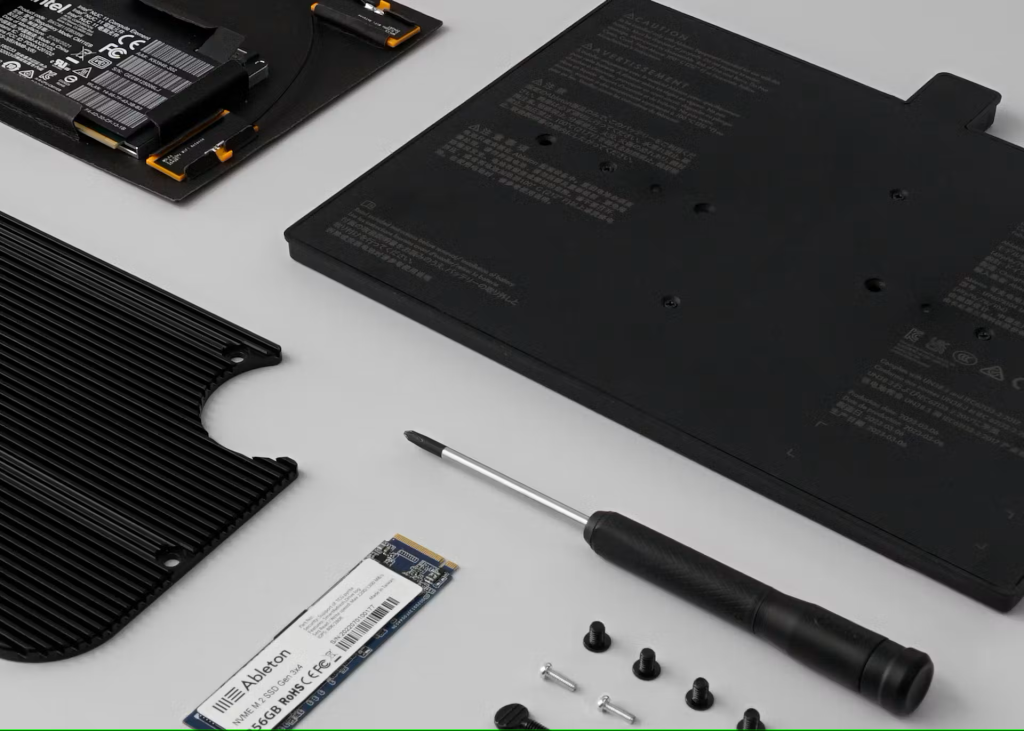 If you purchase the controller only version, you can purchase an upgrade kit for $1599 (available later in 2023). This will give you the same hardware and all the features of the standalone version. Each Upgrade Kit contains a processor, hard drive, battery, heatsink and all the tools you need for assembly.
Some thoughts:
I hope they haven't used rubberised paint that degrades over time (see Push 1 issues).
How much is this similar to the Akai Force?
There isn't an arrangement feature.
The internal 256GB SSD drive looks to be upgradable via a M.2 drive compatible option.
Price: $1499 (controller) $2999 (standalone) $1599 (upgrade kit)
Link: https://www.ableton.com/en/push/
Arturia Keylab Essential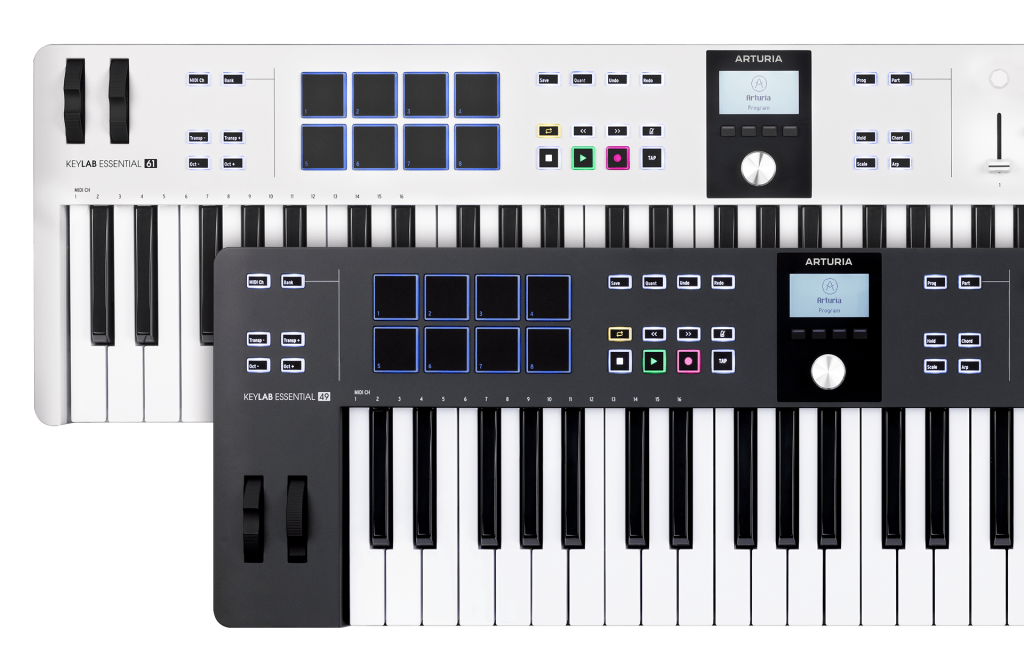 The KeyLab Essential Mk3 are the latest controllers from Arturia. They offer a range of hardware and software goodies that should get any musician a decent start into production. The Mk3 is the world's first eco-designed MIDI controller: built to perform better, produce less waste and reduce carbon footprint with 40% recycled plastics, 100% recyclable packaging and a reduced carbon footprint of 18%. If this makes you feel better – then good for you!
Software
The KeyLab essential integrates into your DAW with built-in scripts (custom DAW scripts for Ableton Live, Logic Pro, FL Studio, Cubase, and Bitwig Studio). It comes included with the following software titles:
AnalobLab V,
Ableton Live Lite,
UVI Model D,
NI The Gentlement,
Melodics subscription for 40 lessons,
free 2 month subscription to loopcloud.
It's also compatible with MCU/HUI controls and there's up to 6 presets for customisation. The controller also integrates with ASC to help you install, activate and update your Arturia software instruments.
Hardware
The controller comes in either black or white with 49 or 61 key versions. The keybeds are premium quality velocity-sensitive with a hybrid piano feel. The 8 pads are touch and pressure sensitive. There's also 9 rotary encoders, 9 x 30mm faders, 8 transport switches, 4 command switches, a 2.5″ LCD display with contextual buttons and real-time feedback on tweaks and controls. Built-in features like: Multi-mode arpeggiator, chord mode, scale mode, hold function and semitone transpose.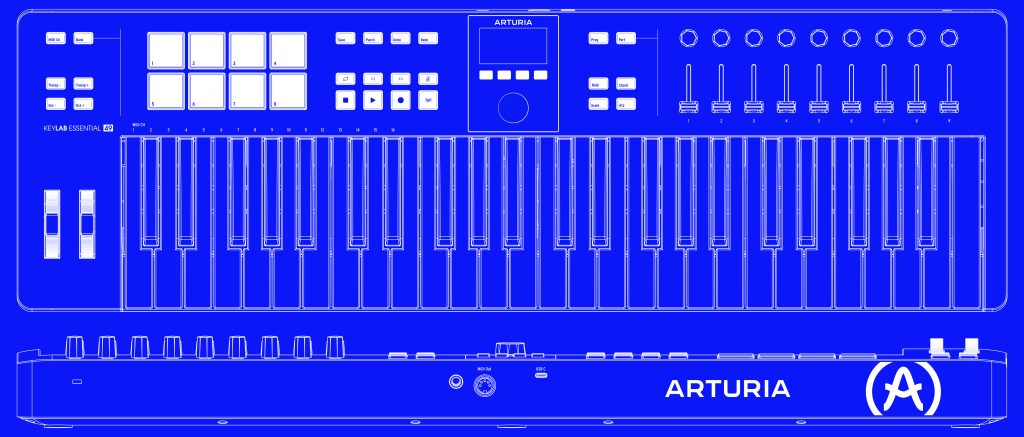 Connectivity
On the back there is a USB-C port to connect to computers and powers the device, a 5-Pin DIN MIDI output for connection to external instruments or devices, and a control input for pedals (sustain, expression or footswitch).
Some thoughts:
The Mk3 has brought some nice features to the table – it needs to be understood that this is an entry-level controller – so the cries for "where is the aftertouch?" are falling on deaf ears I'm afraid!
Price: $219 (49 key) $269 (61 key)
Link: https://www.arturia.com/products/hybrid-synths/keylab-essential-mk3/overview
Boss SDE-3000D SDE-3000EVH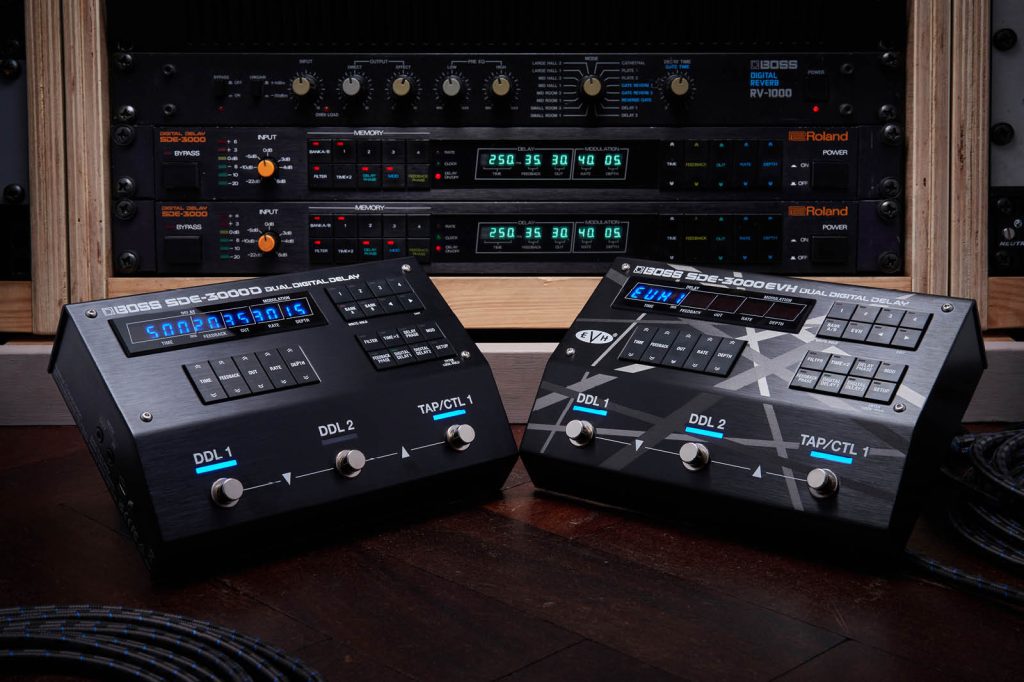 Boss has recreated the famous SDE-3000 rackmount delay effects unit from the 1980s into 2 guitar pedals. The SDE-3000D and the SDE-3000EVH, with the second being a take on the Eddie Van Halen guitar setup that he used.

The original Roland SDE-3000 digital delay rackmount unit was released in 1983 and made it into many albums as the go-to delay sounds for the 80s and 90s. It originally sold for nearly $2000 back in the day and you needed two of them if you wanted a stereo delay effect!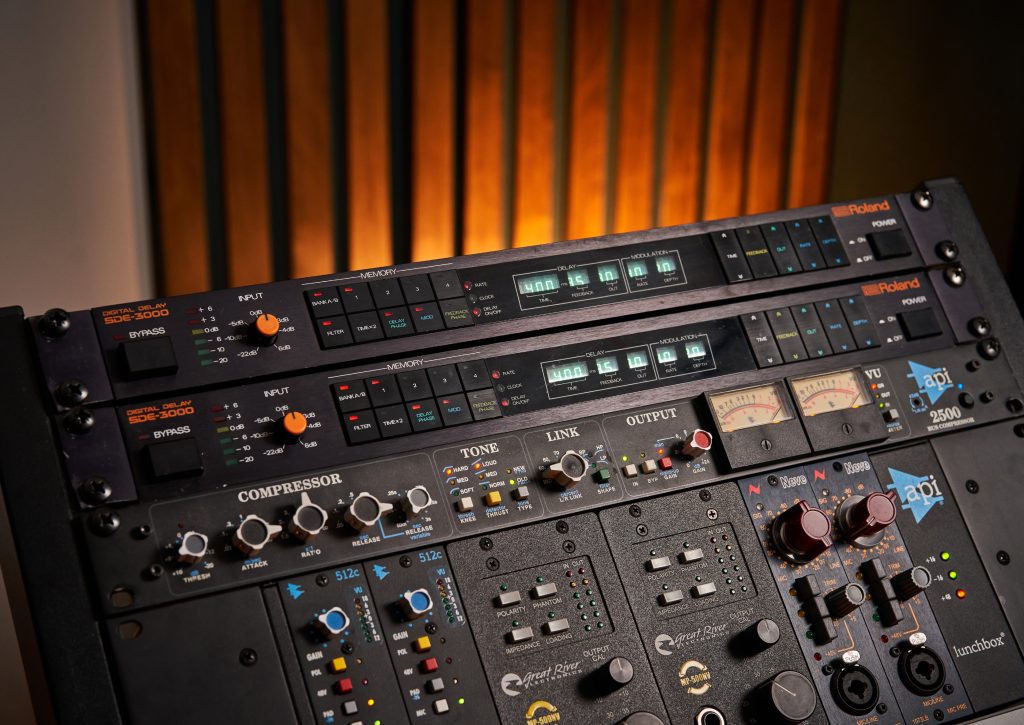 SDE-3000D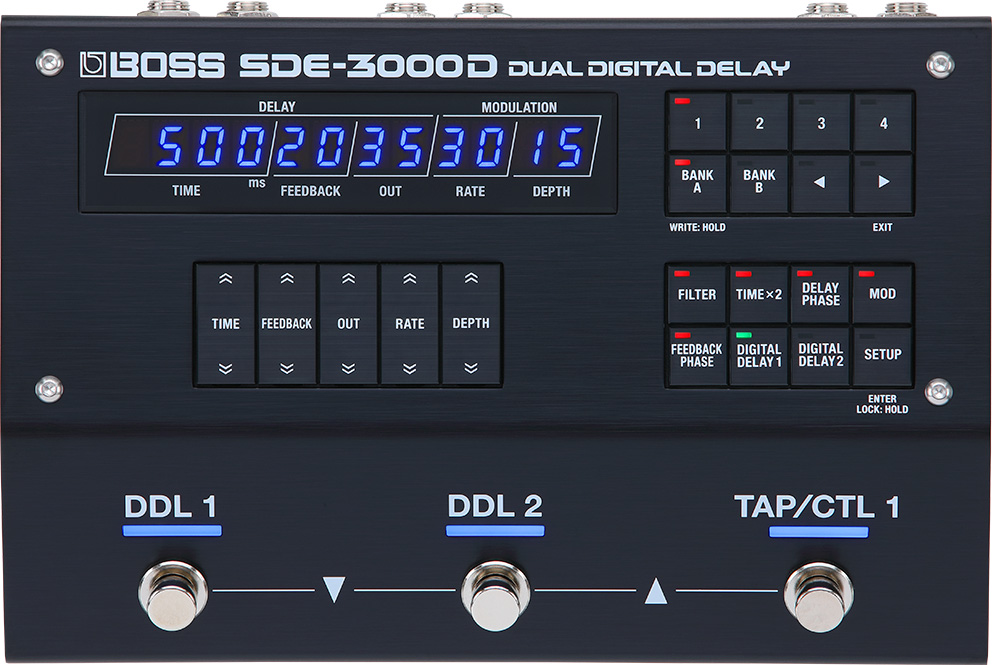 The SDE-3000D provides two authentic reproductions of the much-loved SDE-3000 in a modern floor-based pedal with independent delay parameters, versatile signal routing, and many other enhanced features.
SDE-3000EVH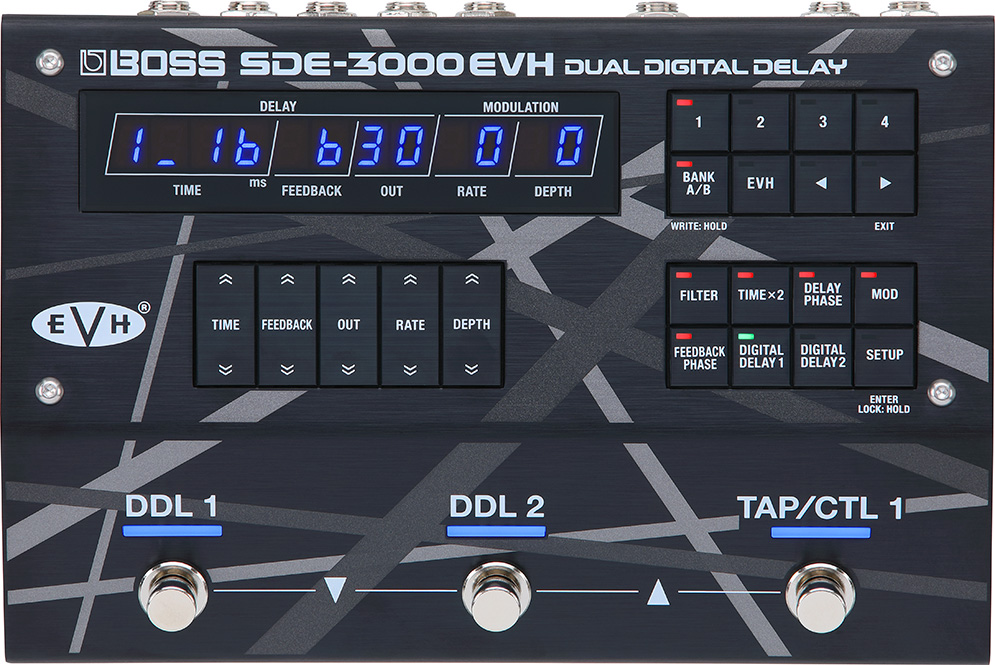 Developed in close collaboration with EVH, the SDE-3000EVH model goes even further, providing curated presets and expanded I/O to authentically recreate the dual SDE-3000 setup at the heart of Eddie Van Halen's massive three-cabinet live stage guitar sound.
Price: $499 and $599 respectively
Link: https://www.boss.info/global/promos/sde-3000_pedals/
Price Watch
Find below images and links to the items we showed for the price watch segment.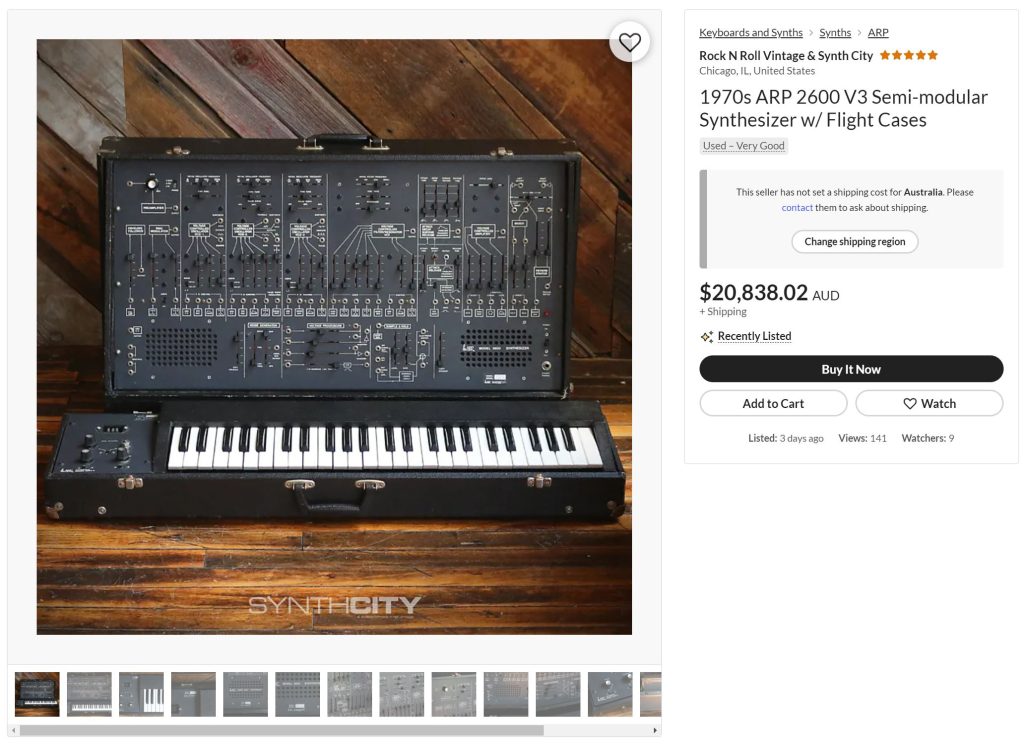 Name That Synth
No name that synth this week – send one in!
If you are after more information about Name that Synth – please check out this page here.