In episode 205 we talked about the proposed Behringer Spice and the new Akai MPC One+ (plus)! Plus all the usual segments! Funny Side, News from the Geekery, Price Watch, Name that Synth …
Show contents:
About the Synth Geekery Show
Synth Geekery is a weekly podcast/live stream (YouTube) show about everything synthesizers, drum machines, samplers, sequencers, eurorack and music technology. We take the "one of the masses" viewpoint, where we are also users of gear just like you (read: we're not influenced by commercial product placement).
The show relies on the generous contributions of the synth community. You can contribute in many ways including supporting us via our YouTube Channel Membership or Patreon. We also have regular and special video guests: if you would like to take part in future shows – please contact me via email on the about page here.
Guests
This week's video guests are:
Daren T. Housse
Bandcamp Link: https://darenthousse.bandcamp.com/
Youtube: https://www.youtube.com/channel/UCLPHxpZgFKKE1wkG9ndto3A
Daren resides in the UK and is one of the first video guests on the show since 2019. He has a large amount of tracks on his youtube channel plus a great album collection over on BandCamp.
Andrew Brooks
Main link – https://www.youtube.com/user/sunhoney1uk
BandCamp link: https://andyvonal.bandcamp.com/
Andy resides in the UK and has been a regular member of the show since 2020. He has performed live and offers a wealth of knowledge for live electronic music setups and small studio configurations.
SynthAddict
Andy is a musician and technologist from the bay area in California. He has an amazing collection of music tech gadgets and a large knowledge of synthesizers.
Youtube: https://www.youtube.com/channel/UCUtABvP7q29uvLKi73zIjFQ
Ian J. Cole
Ian is a musician, composer, sound designer and producer currently producing solo ambient electronic music. He also runs Sinners Music which is a Record Company and Online Music Retailer in East Yorkshire, England
Youtube: https://www.youtube.com/c/IanJCole
Video replay
Funny Side
The funny side segment is a collection of memes that are somewhat relevant to the synth geekery community. Some of these images are taken from Facebook, Instagram and other social media sources. Please respect the creators. Hope you enjoy this week's selection: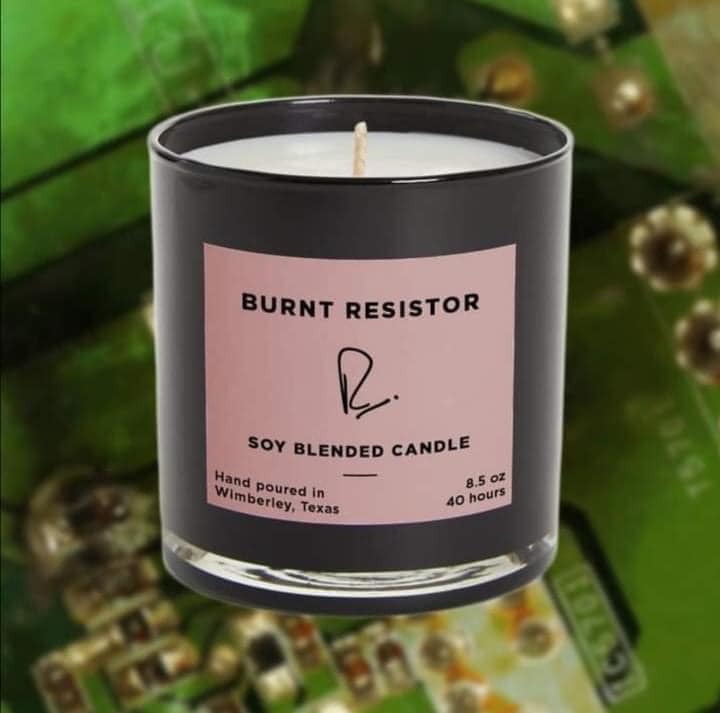 News from the Geekery
new synths and gear:
Behringer Spice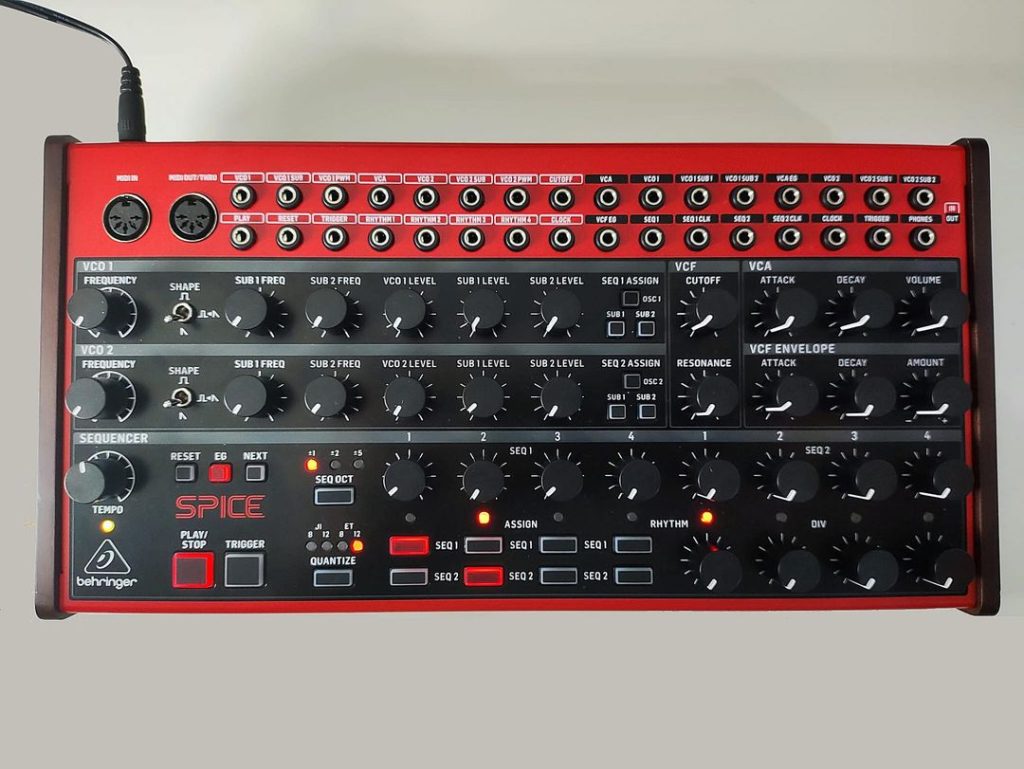 Behringer have announced the Spice. Pictured above is the prototype/beta for testing. The Spice is a clone of the Moog Subharmonicon and features a similar set of controls and connections.
The setup has 2 VCOs with Sub 1 & 2 Frequencies , Shape switch, VCF Low Pass with Frequency & Resonance controls, 2 EGs with VCA and VCF controls. The Sub frequencies work with the principle of Trautonium and give an overall undertone. The frequencies are determined mathematically from the 2 VCOs with quantization option.
There's also a Sequencer with 2 inbuilt sequencer lanes containing 4 step controls and 4 rhythm controls. There's also a 32-connection CV matrix at the top with many features similar to the other models. Finally, there's USB and MIDI din connectivity.
This is in addition to the line up of Crave and Edge. This completes the trio of the Moog Mother32, DFAM and Subharmonicon clones.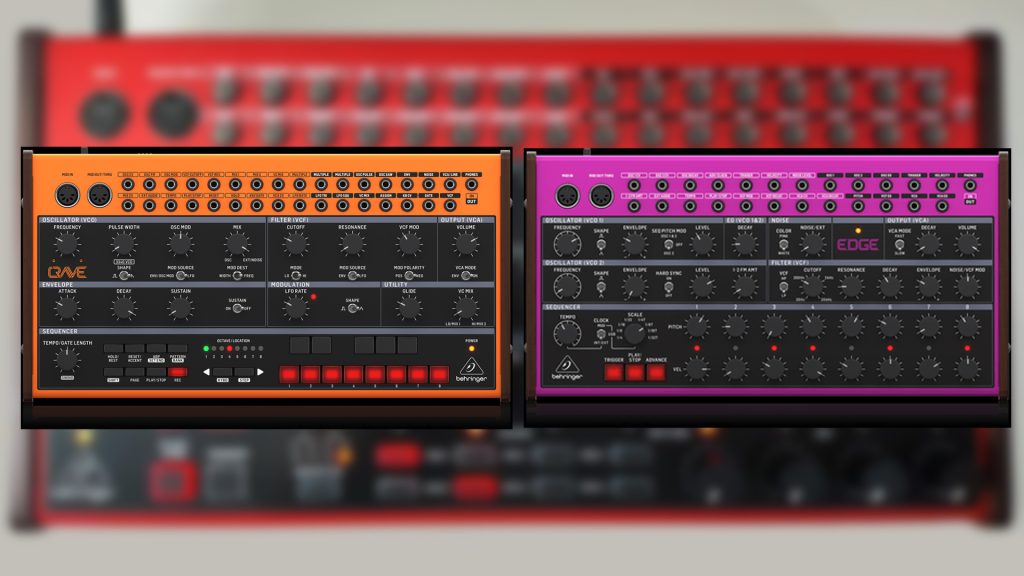 Price: $249 USD
Link: https://www.facebook.com/Behringer/posts/pfbid02UtZUiXC86EsgQSjQLcvgWgUwESJ1UHgvoVXoyeJBcxg1dP4rewZccHUyBrDAMs5bl
Akai MPC One+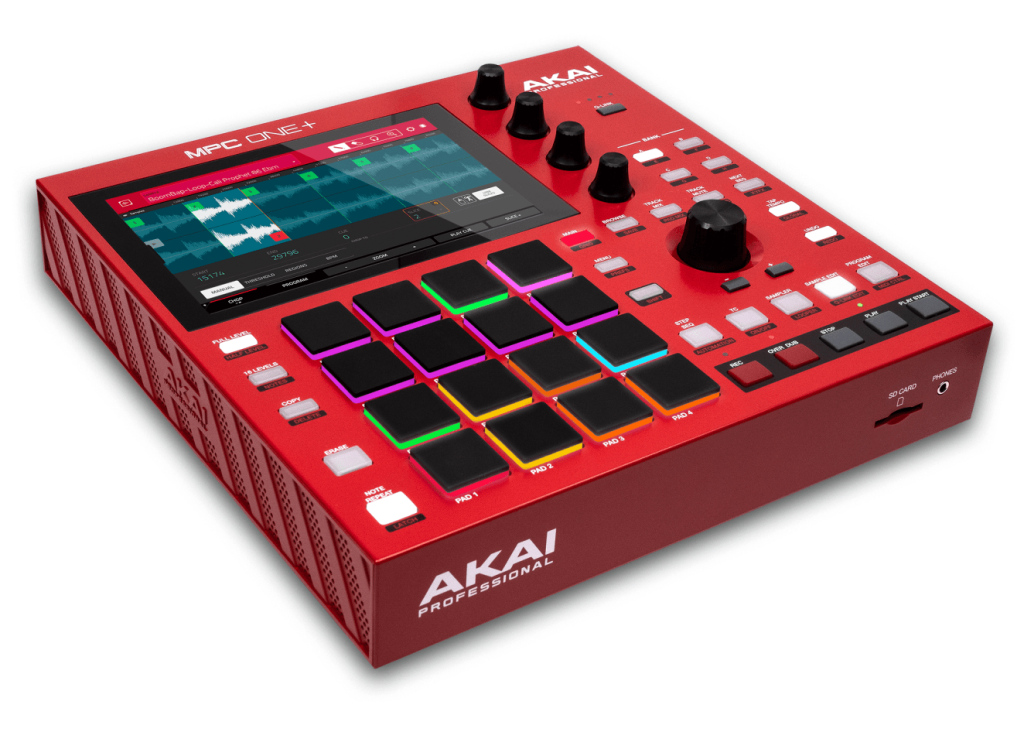 The latest release from Akai Pro in the MPC range is the MPC One + (plus). It boasts a new red paint job, so does that mean it goes faster? (they always say red cars go faster (sic)). Apparently so, it has an upgraded processor, memory and more. Check out the improvements in hardware vs the MPC One (non plus):
Processor: 1.8 GHz quad-core ARM Cortex A17 processor (taken from the MPC X specs)
16GB Internal Storage
2GB content pre-loaded
WiFi and Bluetooth
Some software improvements (which benefit the entire MPC and Force range) – more on this in a separate news item
Some thoughts …
The latest MPC One+ brings the hardware specs of the entry level MPC to virtually the same as the flagship MPC X. That must mean there's some new models coming for the MPC X and MPC Live sereies.
Price: $699 (USD)
Link: https://www.akaipro.com/mpc-one-plus
Akai MPC Software (hardware) Update
The latest of the plug-in synths for the MPC hardware from Air is the Jura. Jura is inspired by the iconic Juno synthesizer from Roland in the early to mid 1980s. The interface shows a retro-style layout and provides Q-Link mapping to the controls and the touch screen controls provide instant feedback. Here's the synth specs:
VCO with two noise types, modern and vintage
VCF includes saturation and drive
Dual Envelope Generators that can be mapped accordingly
LFO with Ramp Up, Ramp Down, Triangle, Sine, Square, Positive Square, Random 1, and Random 2
Chorus with the 2 types plus a switch to add the famous chorus noise
The FX section provides a Delay, Reverb and EQ for further sound shaping
Jura can be installed on your MPC or Force hardware. The list of plugins is growing for this platform and now provides a vast range of music styles: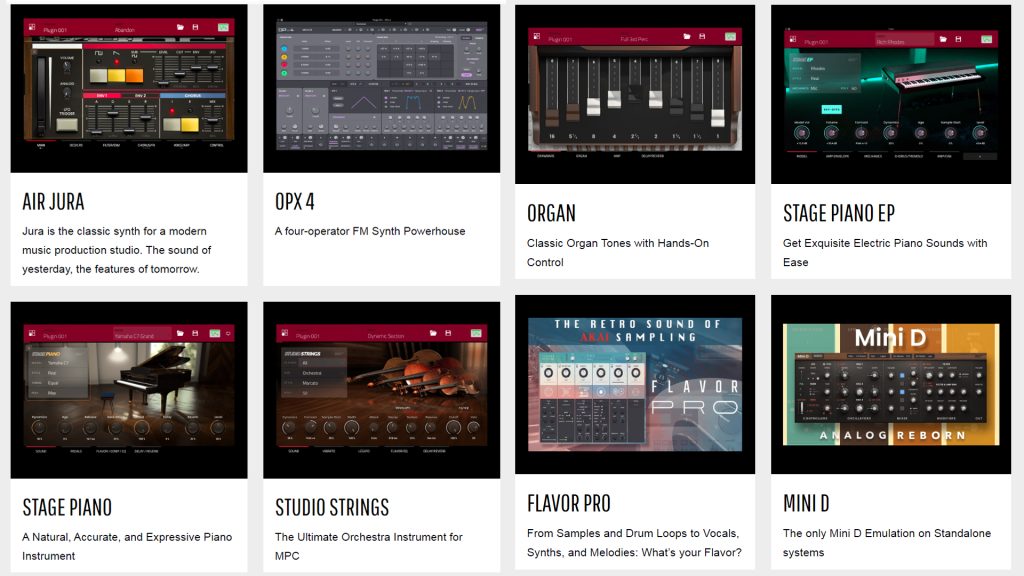 New MPC One+ customers can currently choose this for free with their plugin credit (for a limited time).
Price: $85 USD or $131.12 AUD (option to try for free)
Link: https://www.thempcstore.com/mpc-plugin-instruments/air-jura.html
Price Watch
Find below images and links to the items we showed for the price watch segment.
Name That Synth
No name that synth this week – send one in!
If you are after more information about Name that Synth – please check out this page here.