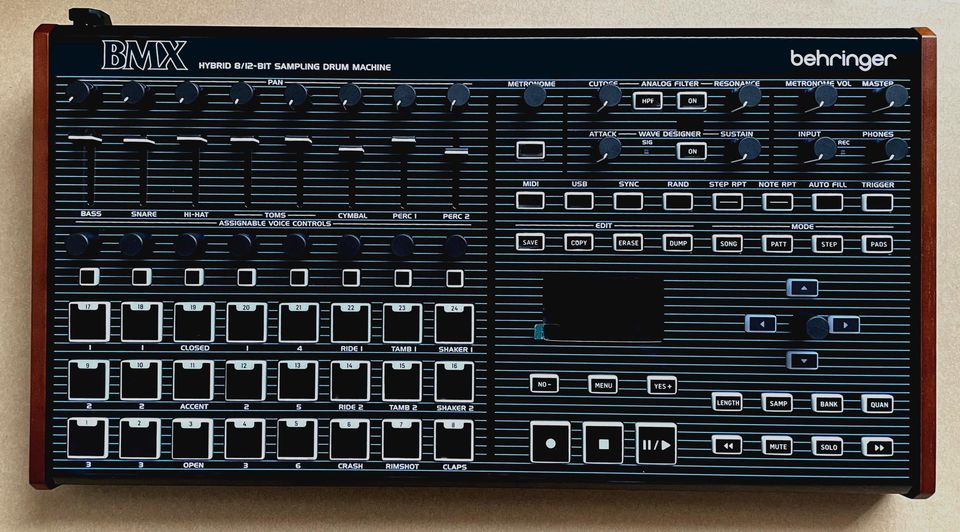 The famous Oberheim DMX – used by many musicians in the 1980s and 90s – if you've ever listened to Blue Monday by New Order, you'll know the DMX. Now Behringer are making a clone of this. They claim it will contain the original sounds of the Oberheim but it will also have the ability to sample. This makes it quite interesting.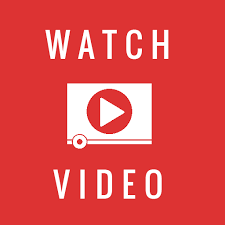 Watch our discussion on the Behringer BMX on Synth Geekery: https://www.youtube.com/watch?v=uMrKhIKvY9c&t=2960s
The Behringer will have 8 parts of 24 drum sounds of 8-bit/12-bit samples. Plus it will include an internal sampling engine where we can see some sound shaping elements and controls. It also includes analog filters – similar to the RD-9.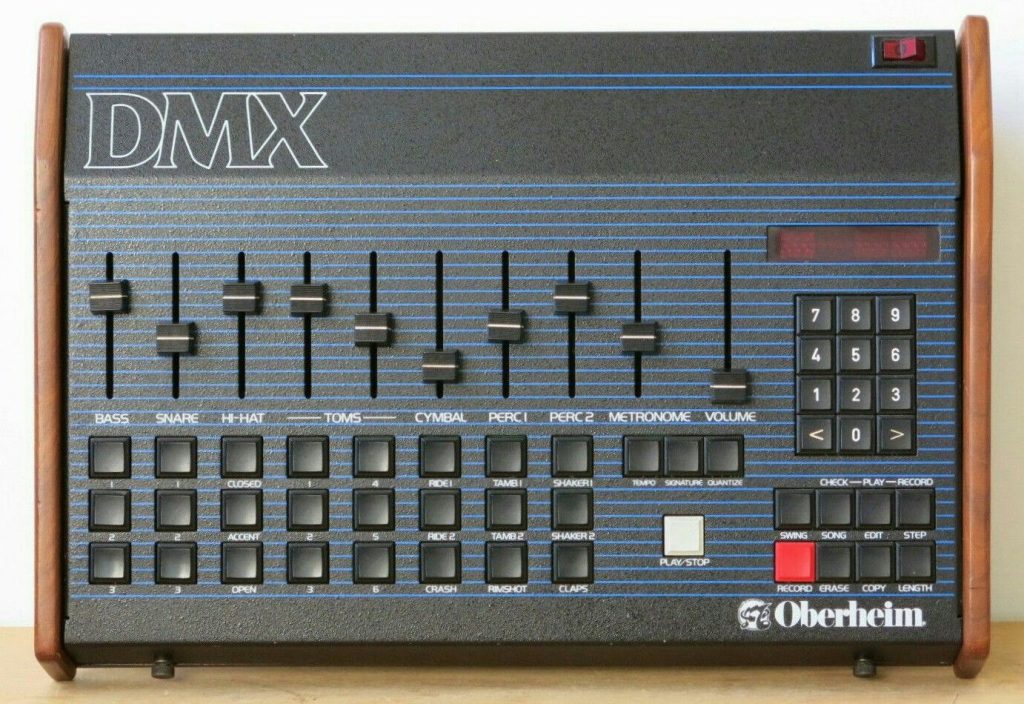 The original Oberheim DMX shares some similarities with the stripes decal and sliders. However, the Behringer design has added pads and some similarities from their RD-8/9 models.
I like the Behringer design and I think it brings some modern improvements to the table. I'm especially interested in the sampling side and wonder how the little OLED/LCD screen might handle editing recorded samples.

The rear has a similar feel to the RD-8/RD-9 drum machines with Main outputs for L + R and phones. An input for the sampler. Individual voice outputs for Perc 1 & 2, Cymbal, Toms 4-6 & 1-3, Hi-hat, Snare and Bass. 3 trigger outputs (3.5mm) and Sync in and out. plus MIDI IN, OUT and THRU. There's also USB type B connection and 18v DC power.
Price: TBA (maybe similar to the RD-9 or RD-8?)
Link: https://www.facebook.com/Behringer/posts/pfbid02dMJtQGHRubXxdjUmt62fb5pVeAqpDGumriuKWqqY8CffMWKnkqJfjvz499CWt418l