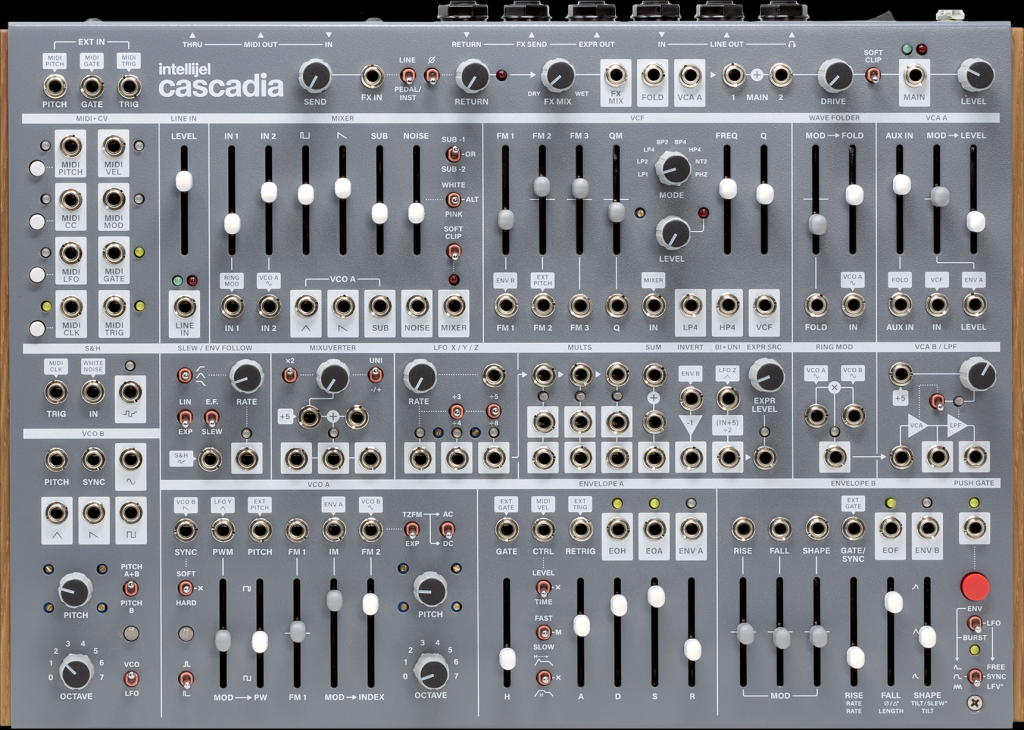 2 oscillator modular synth with many many features:
101 patch points, 34 sliders, 16 knobs, 28 switches, 5 push buttons, and 36 leds.
The VCO has Thru-zero FM-ready with a dedicated Index VCA, Sub Oscillator, PWM and Soft/hard sync
East meets West coast synthesis. Lots of patching, lots of normalisation.
The 4 pole multimode filter has a wealth of features:
Eight Modes: LP1, LP2, LP4, BP2, BP4, HP4, NT2, Phazor.
Additional dedicated outputs for LP4 and HP4.
Input Level Knob for fine control of filter input and resonance balance and added drive.
Multiple FM inputs and a QM input, all with attenuators.
There are a stack more features including:
Wavefolder Circuit
West Coast-style parallel wavefolder.
Normalled into the auxiliary input on the VCA in parallel with the filter.
Dual Digital Envelopes
ENV A is a versatile east coast style ADSR / AHDSR envelope generator with a hold function and dynamic level/time control. Normalled to the VCA to instantly shape your sound.
ENV B is a complex, multimode function generator with a West Coast style AR/ASR/Cycling AR, a beat syncable LFO, and Burst generator modes. Normalled to the filter for instant FM without patching.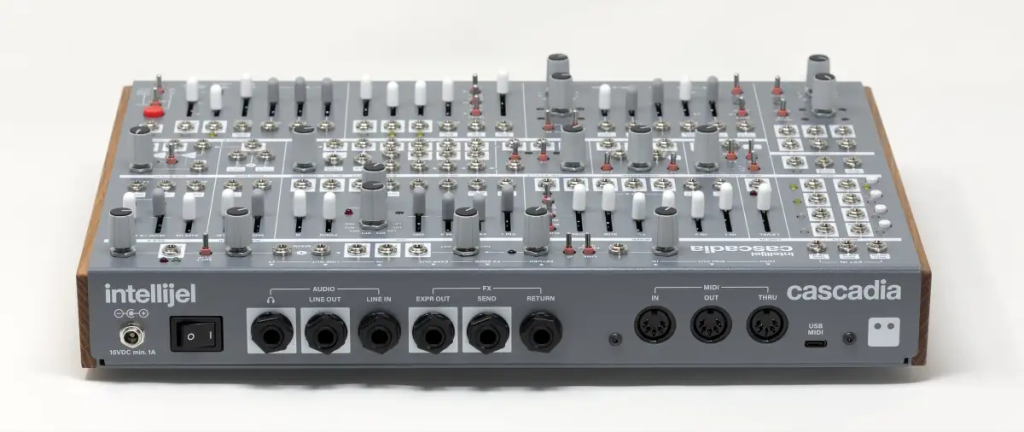 There's a stack of connections on the back. With high quality audio connections at 1/4″, MIDI and USB MIDI. There's FX connections offering EXPR OUT, Send and Return – something you don't see on many synths.
The Cascadia is truly a combination of many years of Intellijel euro/modular development – and it will be a great tweaking machine for the future timbres.
Price: $2149 USD