In episode 200 … NAMM 2023, 200th show! Plus all the usual segments! Funny Side, News from the Geekery, Price Watch, Name that Synth …
Show contents:
About the Synth Geekery Show
Synth Geekery is a weekly podcast/live stream (YouTube) show about everything synthesizers, drum machines, samplers, sequencers, eurorack and music technology. We take the "one of the masses" viewpoint, where we are also users of gear just like you (read: we're not influenced by commercial product placement).
The show relies on the generous contributions of the synth community. You can contribute in many ways including supporting us via our YouTube Channel Membership or Patreon. We also have regular and special video guests: if you would like to take part in future shows – please contact me via email on the about page here.
Guests
This week's video guests are:
Daren T. Housse
Bandcamp Link: https://darenthousse.bandcamp.com/
Youtube: https://www.youtube.com/channel/UCLPHxpZgFKKE1wkG9ndto3A
Daren resides in the UK and is one of the first video guests on the show since 2019. He has a large amount of tracks on his youtube channel plus a great album collection over on BandCamp.
SynthAddict
Andy is a musician and technologist from the bay area in California. He has an amazing collection of music tech gadgets and a large knowledge of synthesizers.
Youtube: https://www.youtube.com/channel/UCUtABvP7q29uvLKi73zIjFQ
Ian J. Cole
Ian is a musician, composer, sound designer and producer currently producing solo ambient electronic music. He also runs Sinners Music which is a Record Company and Online Music Retailer in East Yorkshire, England
Youtube: https://www.youtube.com/c/IanJCole
Chris (Maikshifter)
YouTube: https://www.youtube.com/@Maikshifter
Video replay
Funny Side
The funny side segment is a collection of memes that are somewhat relevant to the synth geekery community. Some of these images are taken from Facebook, Instagram and other social media sources. Please respect the creators. Hope you enjoy this week's selection: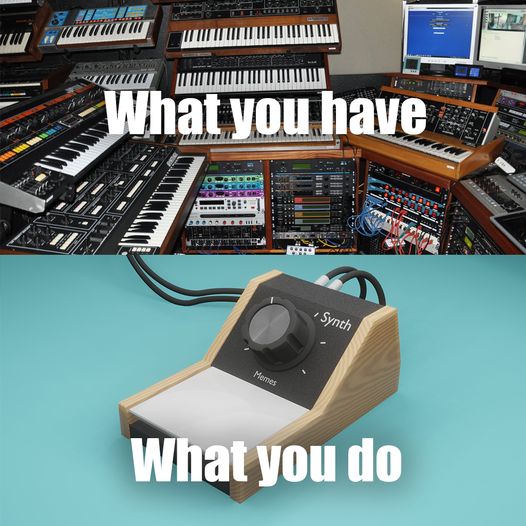 News from the Geekery
This week we have a big list of new synths and gear:
Intellijel Cascadia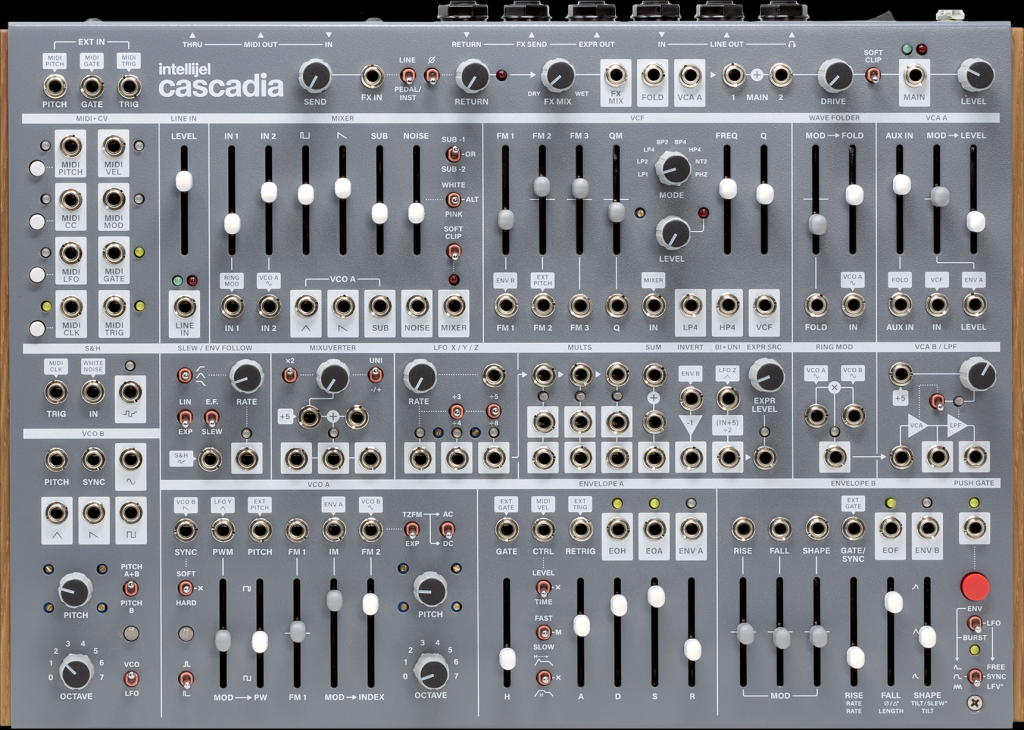 2 oscillator modular synth with many many features:
101 patch points, 34 sliders, 16 knobs, 28 switches, 5 push buttons, and 36 leds.
The VCO has Thru-zero FM-ready with a dedicated Index VCA, Sub Oscillator, PWM and Soft/hard sync
East meets West coast synthesis. Lots of patching, lots of normalisation.
The 4 pole multimode filter has a wealth of features:
Eight Modes: LP1, LP2, LP4, BP2, BP4, HP4, NT2, Phazor.
Additional dedicated outputs for LP4 and HP4.
Input Level Knob for fine control of filter input and resonance balance and added drive.
Multiple FM inputs and a QM input, all with attenuators.
There are a stack more features including:
Wavefolder Circuit
West Coast-style parallel wavefolder.
Normalled into the auxiliary input on the VCA in parallel with the filter.
Dual Digital Envelopes
ENV A is a versatile east coast style ADSR / AHDSR envelope generator with a hold function and dynamic level/time control. Normalled to the VCA to instantly shape your sound.
ENV B is a complex, multimode function generator with a West Coast style AR/ASR/Cycling AR, a beat syncable LFO, and Burst generator modes. Normalled to the filter for instant FM without patching.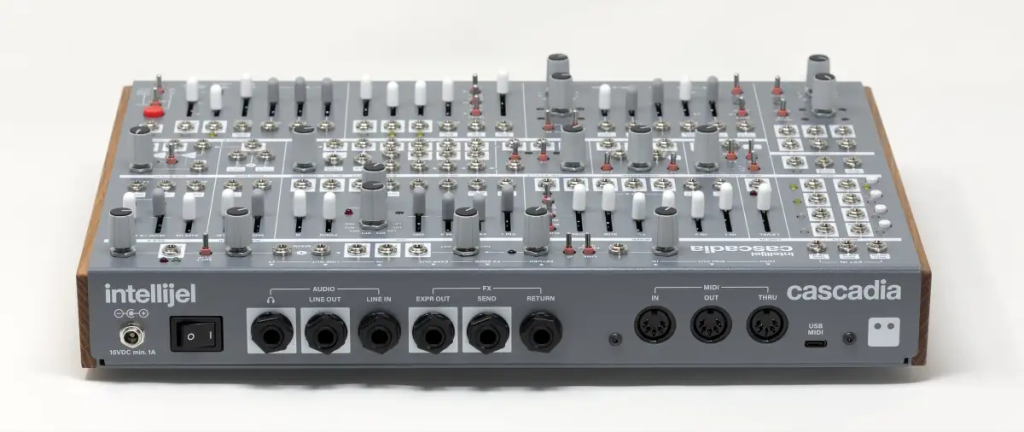 There's a stack of connections on the back. With high quality audio connections at 1/4″, MIDI and USB MIDI. There's FX connections offering EXPR OUT, Send and Return – something you don't see on many synths.
The Cascadia is truly a combination of many years of Intellijel euro/modular development – and it will be a great tweaking machine for the future timbres.
Price: $2149 USD
Link: https://intellijel.com/shop/desktop/cascadia/
Donner D1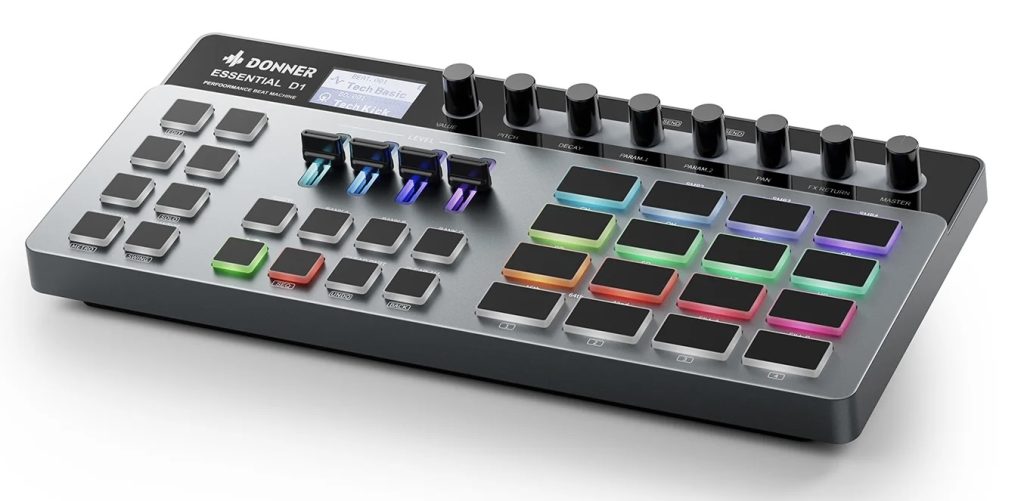 The Chinese company Donner has been making some budget guitar pedals and the B1 analog bassline synth, now brings the Essential D1 – a drum machine.
Whilst the information is light – their graphic design department may need to apply some heavy spell checking (PERFOORMANCE BEAT MACHINE):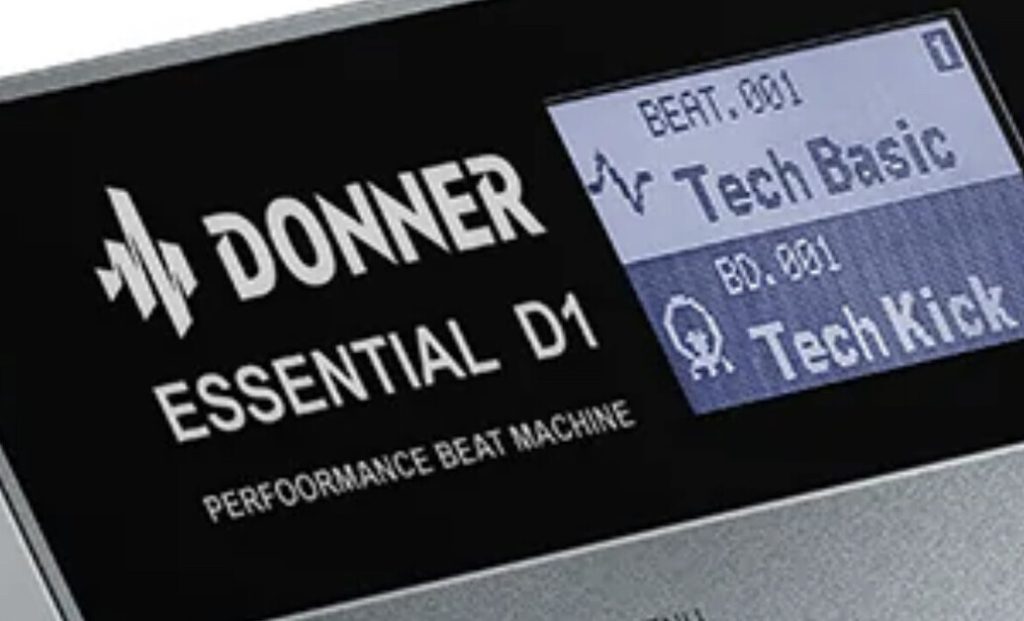 Price: TBA
Link: https://www.donnerdeal.com/
Polyend Tracker Mini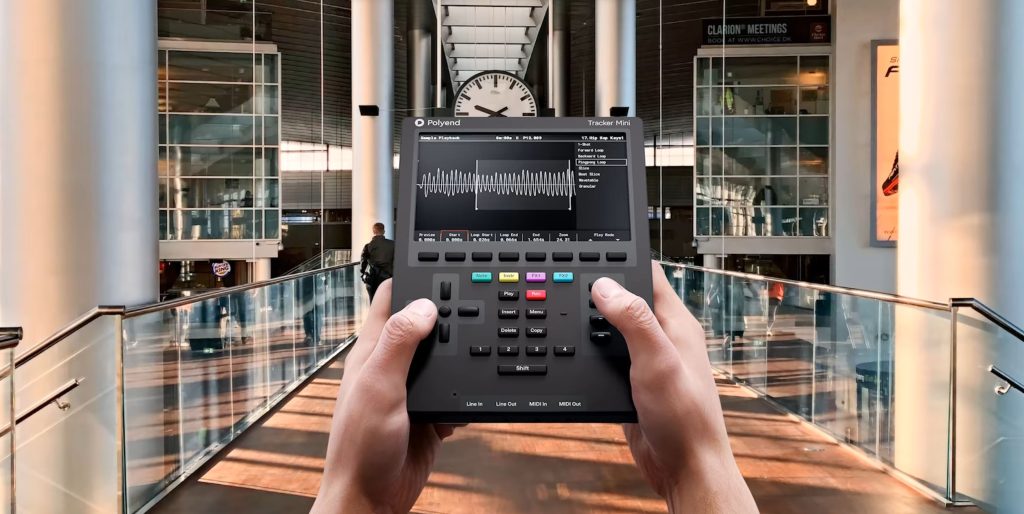 The Mini follows on from the Polyend Tracker. It offers 8 sequencer tracks with 256 patterns (128 steps per). There is a built-in battery which offers 8 hrs of life. It features a high quality built-in mic which enables you to sample up to 8 minutes of mono sample pool memory.
The Tracker Mini also features a built-in audio interface over USB. This feature is not on the bigger Tracker.
The compact hand-held format with 5-inch screen, weighing only 350g – it is a great design idea.
InstaChord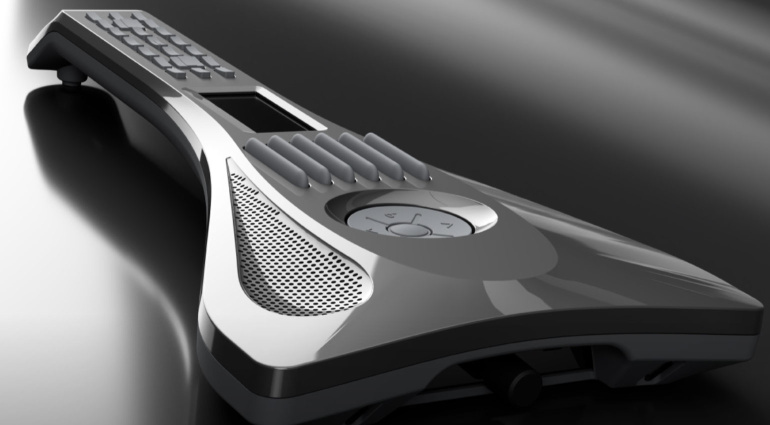 Inspired by the Suzuki OmniChord – it's a chord generator and song making machine. It claims to be an easy instrument to learn with no skills required. You are presented with a range of instruments: guitars, keyboards, leads, bass drums – around 128 instruments. A looper is also in there.
Built-in speaker, heaphones/amp and MIDI via USB or Bluetooth. The device is also rechargeable with a USB-C cable. It provides up to 10 hrs of battery life.
You can back it over on Indiegogo …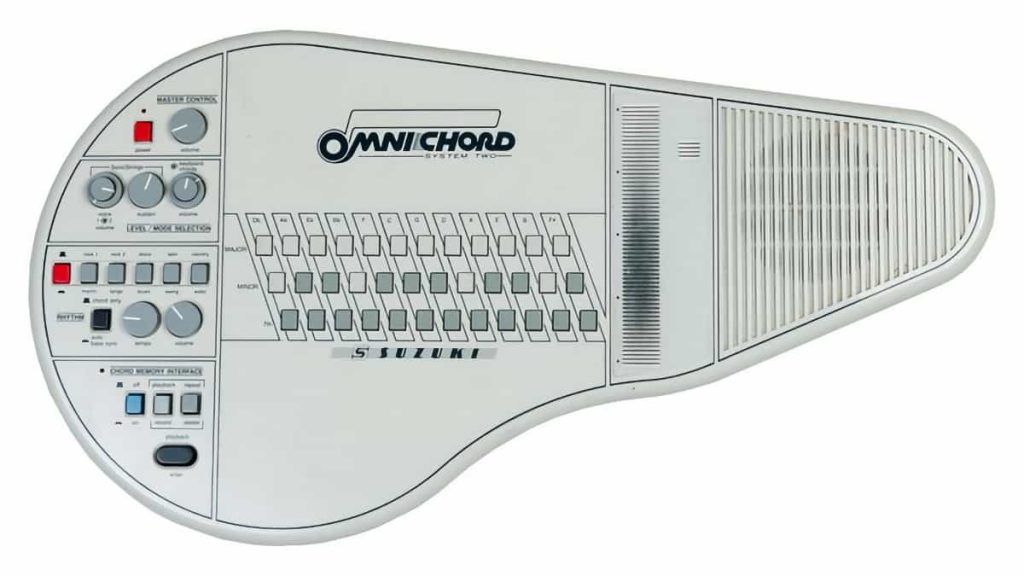 Price: 50,000 JPY ($557 AUD)
Link: https://www.indiegogo.com/projects/instachord-all-in-one-instrument-reinvention#/
IK Multimedia Axe I/O One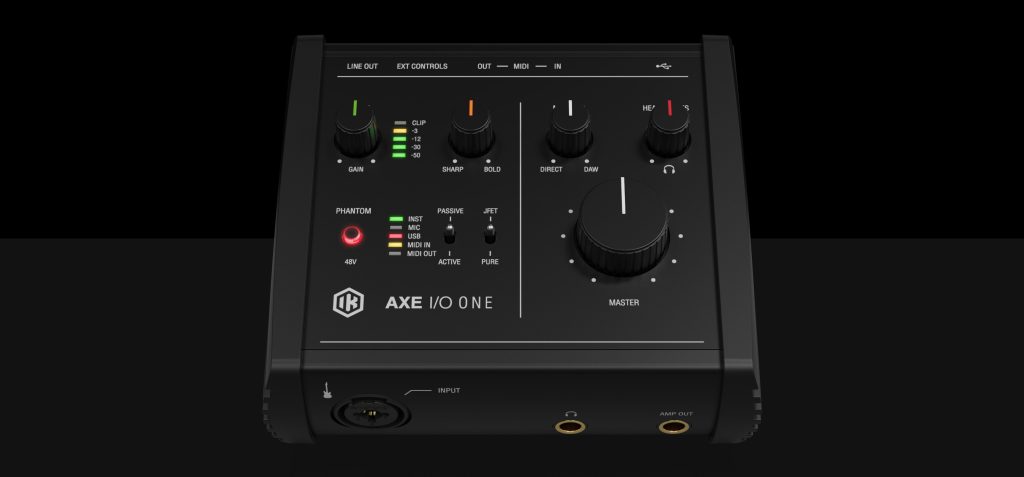 Made for guitar and bass players
Every electric and bass guitar is different and AXE I/O ONE's Z-TONE input circuit allows you to dial in the perfect tone for recording by changing the impedance of the guitar input to go from a tighter/sharper tone to a thicker/bolder tone on the same instrument.
The Class A JFET input buffer adds the midrange focus, warmth and harmonic enhancement highly sought after by guitar players, while an Active/Passive pickup selector allows precise input settings at the flip of a switch.
Price: $130 USD
Link: https://www.ikmultimedia.com/products/axeioone/?pkey=axe-io-one
Price Watch
This week – :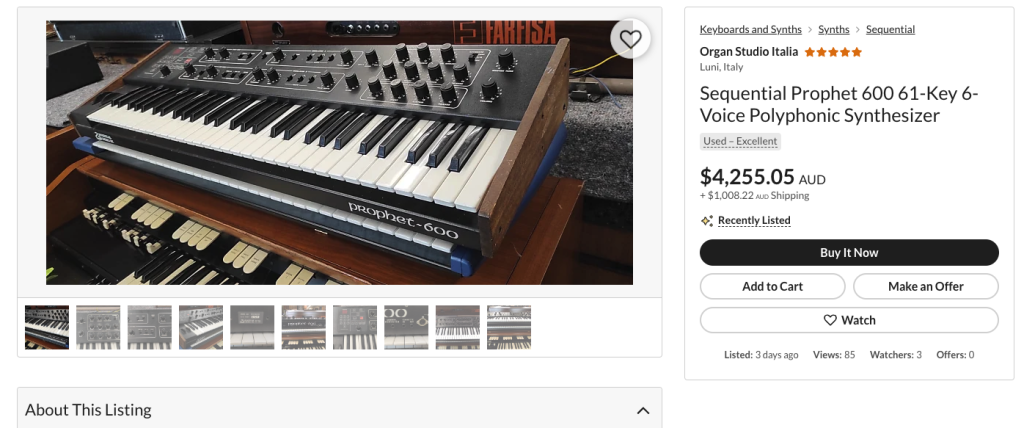 Saturday Sonority
This week's Saturday Sonority we might talking about …..
Name That Synth
No name that synth this week – send one in!
If you are after more information about Name that Synth – please check out this page here.