In episode 155 we are going to check out the Static by Feedback Modules – among other things 🙂 . Plus all the usual segments!
Show contents:
About the Synth Geekery Show

Synth Geekery is a weekly podcast/live stream (YouTube) show about everything synthesizers, drum machines, samplers, sequencers, eurorack and music technology. We take the "one of the masses" viewpoint, where we are also users of gear just like you (read: we're not influenced by commercial product placement).
The show relies on the generous contributions of the synth community. You can contribute in many ways including supporting us via our YouTube Channel Membership or Patreon. We also have regular and special video guests: if you would like to take part in future shows – please contact me via email on the about page here.
Guests
This week's video guests are:
Andrew Brooks
Main link – https://www.youtube.com/user/sunhoney1uk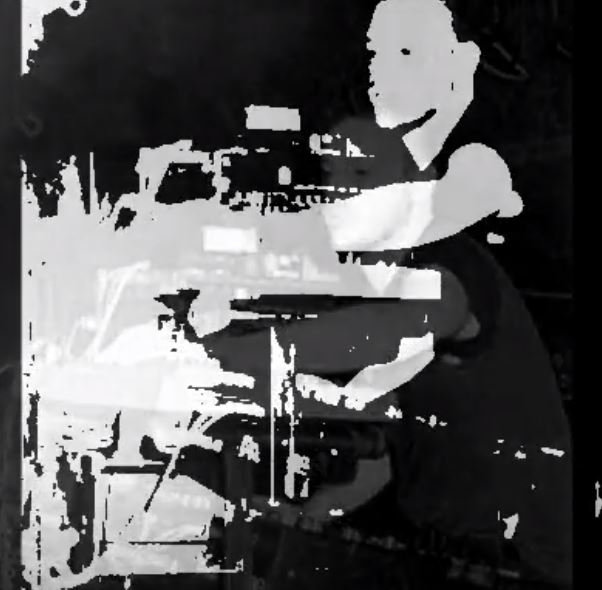 BandCamp link: https://andyvonal.bandcamp.com/
Andy resides in the UK and has been a regular member of the show since 2020. He has performed live and offers a wealth of knowledge for live electronic music setups and small studio configurations.
Henrik J. Larsen (JX3D)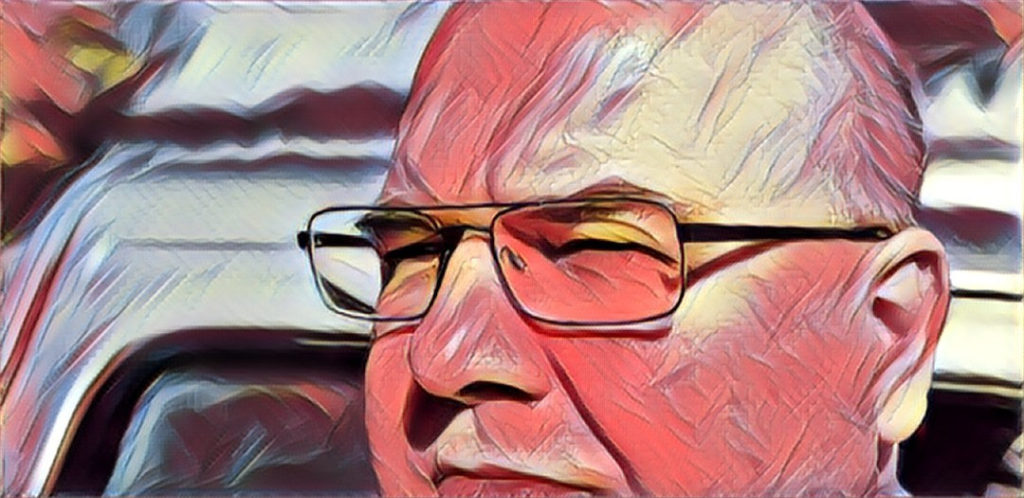 Bandcamp Link: https://jx3d.bandcamp.com/
Henrik resides in Denmark and is a regular guest on the show with a wealth of synthesizer knowledge. He has made some amazing albums – so check them out on BandCamp!
Video replay
Funny Side
The funny side segment is a collection of memes that are somewhat relevant to the synth geekery community. Some of these images are taken from Facebook, Instagram and other social media sources. Please respect the creators. Hope you enjoy this week's selection: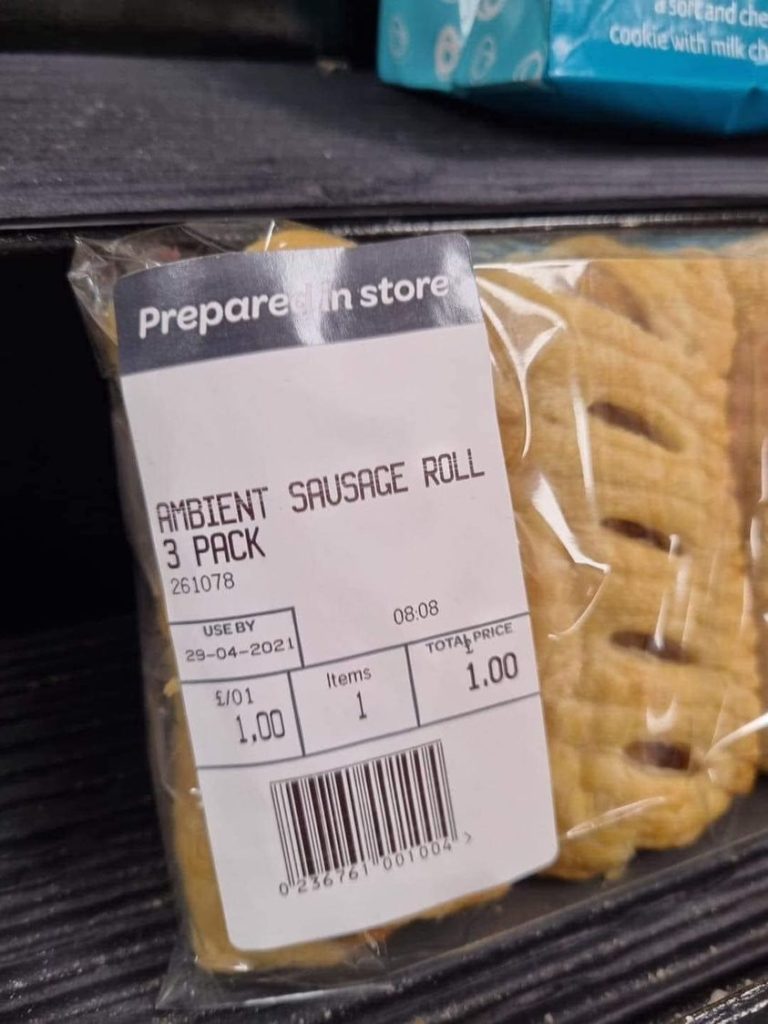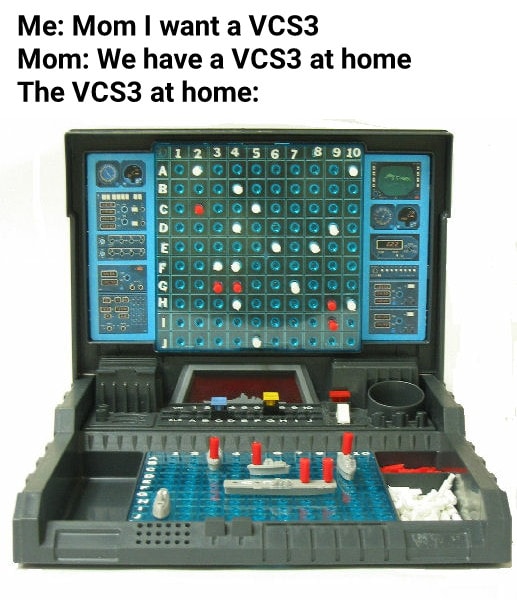 News from the Geekery
This week we have a big list of new synths and gear:
Anti Kulture Precision Disrupter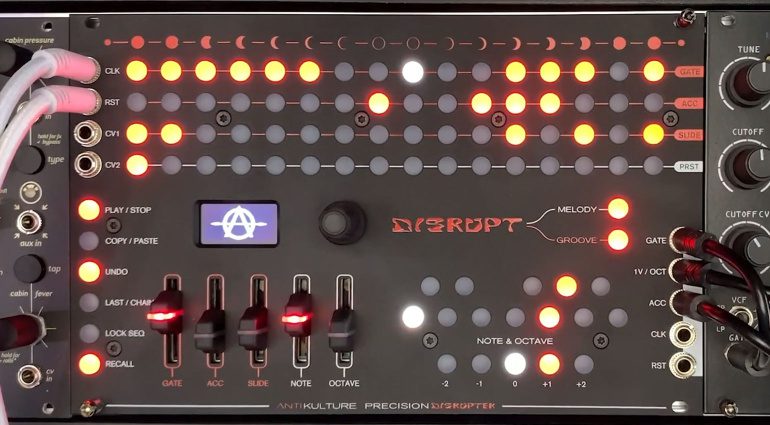 The Precision Disrupter from Anti Julture is a controlled randomization eurorack sequencer that helps create melodic & rhythmic patterns. It has fine editing controls for precision real-time performance outcomes. It is quite a big module at 40HP – another sequencer for your setup – but maybe this one has the workflow that you were after. You get 16 steps that can be modified with the sliders and a mini keyboard. It really is simple to create melodies. The sliders can increase note density and quite an ingenious and simple workflow. Once you find something that you can work with, you can store up to 16 patterns – or you can keep changing it and it will base the next iteration from where you left off. This way you're not destroying the original idea – it just keeps evolving.
Link: https://www.antikulture.com/
Price: Pre-orders available in Summer (Northern Hemisphere)
DedaceBridge Bora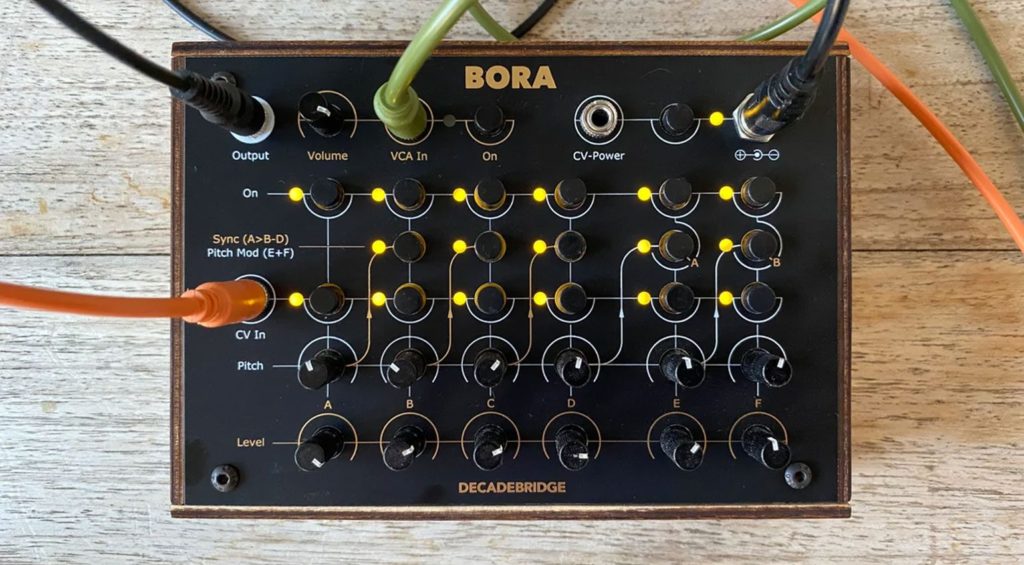 The Bora is a 6 Oscillator drone synth where you can pitch and cross mod each other with droney goodness results! Each oscillator can be pitched an pulled against another which allows you to make soundscapes out of synced waveforms and chord-like melodies.
Each oscillator has independent pitch and level controls. Oscillators B,C and D can be synced to oscillator A. Oscillators E and F can be switched to receive pitch modulation from the first four oscillators. You also get a CV input for pitch control (v/oct) and you can select which oscillators are affected. There is also a VCA input for control over the output level.
It's fits in your hand and it's hand-made in the UK (order via Etsy).
Link: https://www.etsy.com/uk/listing/1158444042/bora-drone-syntheszier?show_sold_out_detail=1&ref=nla_listing_details
Price: £110
CME SWIDI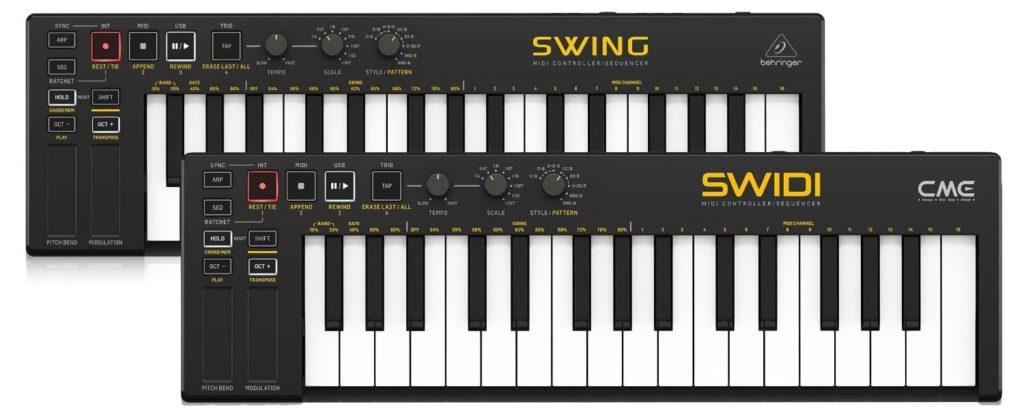 Arturia gets cloned by Behringer who gets cloned by CME. All we need now is Arturia to clone CME and we can have recursive cloning! Not really, but what the heck people? Some originality would be nice?
In all seriousness, CME (the makers of XKeys) gives us the SWIDI which adds bluetooth to the feature list – for you to wirelessly connect your Keystep (a hem) I mean … SWIDI … to your setup 🙂 … The CME Bluetooth brings 3ms latency between WIDI connected devices and you can add up to 5 bluetooth MIDI divices with group auto-learn.
Look mum, no cables! It will also support wireless charging – which brings this into full portable MIDI controller! Up to 8 hours of fun/freedom and it only takes 2 hours to fully charge.
Link: https://www.cme-pro.com/introduces-swidi-inspired-by-behringer/
Price: $79 – available May
Midronome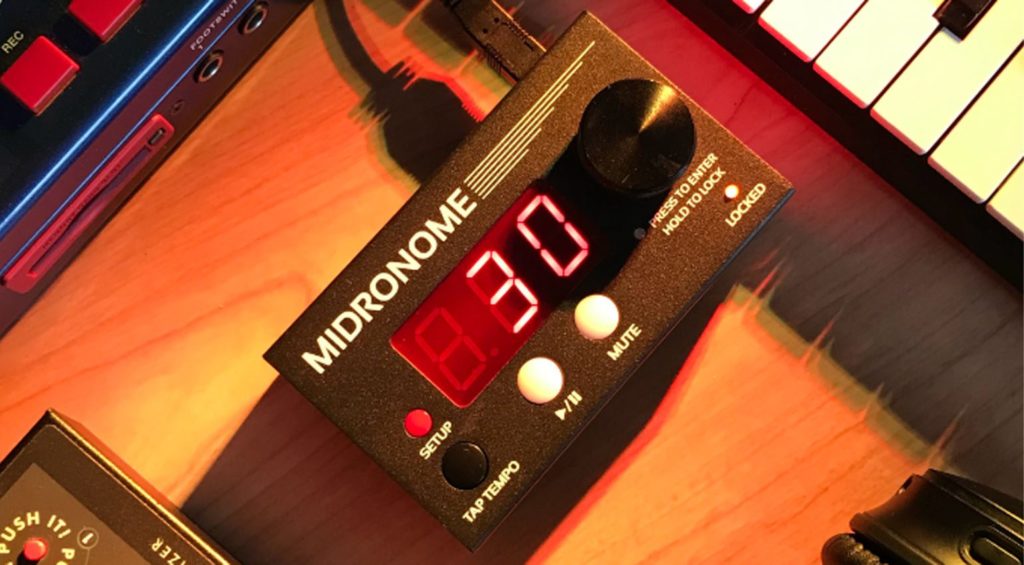 A MIDI master clock device which sets the tempo for all your MIDI connected gear. It also has a built-in metronome that assists musicians in keeping in time with sequencers and arpeggiators. There is connections for DAW via USB, CV clock sync for modular gear and 2 x MIDI DIN – plus it also has audio metronome and optional audio sync.
The most important part – it is a super stable clock with only 10ns of jitter.
Link: https://www.kickstarter.com/projects/midronome/midronome-effortless-midi-synchronization
Price: 129 EURO via Kickstarter (for now) – ETA September 2022
Xaoc Devices
Xaoc devices (who are based in Poland) are auctioning a bunch of eurorack modules to raise money for Ukraine relief. They will provide full transparency with the amount raised from the auction proceeds. The modules feature their special edition Coal Mine black panels (they have swappable faces with their modules – in case you weren't aware). These modules each have a pair of knobs replaced with ones of the colours of the Ukraine flag (original panels and knobs also included).
More information – see their Instagram page here: https://www.instagram.com/p/CbaoN3PN_bS/?utm_source=ig_embed&ig_rid=4a42b92d-becd-4078-bae8-11a57eb1fade
Price Watch
Here are the links and images used for the price watch segment:
Starting with the Moog Moogerfooger CP-251 – control processor. I remember almost buying one of these a few years ago, instead I purchased the Behringer Neutron as it had nearly all the functions plus a synth!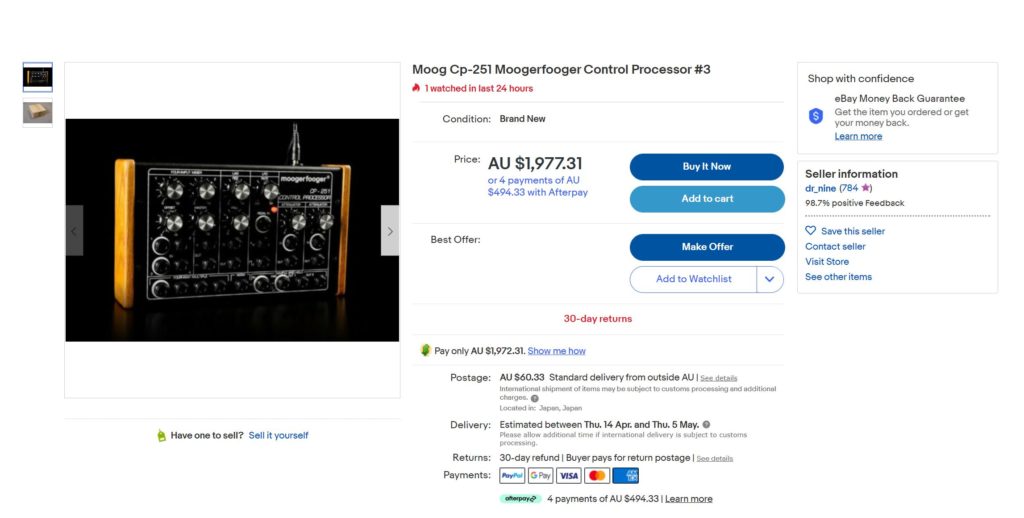 Link to auction: https://www.ebay.com.au/itm/-/115308911326
You maybe kicking yourself – as these were only $385 at Walmart not that long ago: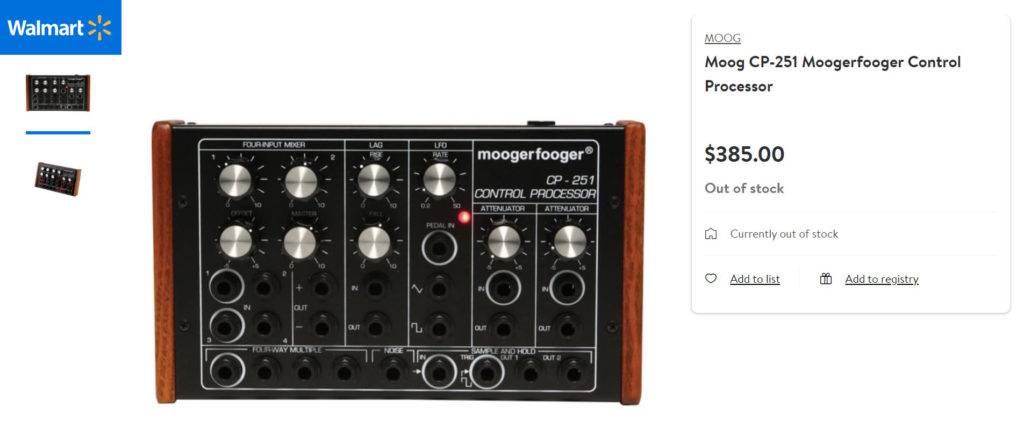 How about this – an extremely rare Suiko ST-10 – an interesting Synth/Sequencer which used cassettes!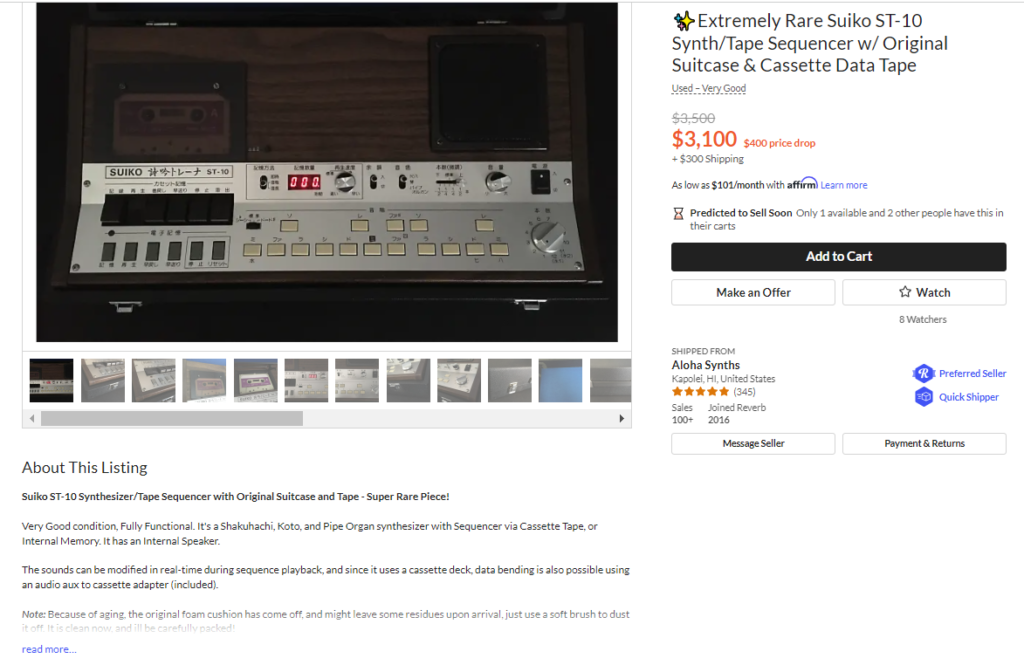 and finally, I have a feeling this one might be fetching a bit much:
Name that Synth
This week's Name That Synth segment has been provided by me! Thanks so much 🙂 How did you go?
(watch the replay)
Jam of the week
If time permits, we show a Jam of the Week. This week's Jam of the Week goes to Andy (SynthAddict):
Saturday Sonority
Saturday Sonority is the early show and after show content of the live stream.
Static by Feedback Modules
This week we're checking out the Static from Feedback modules: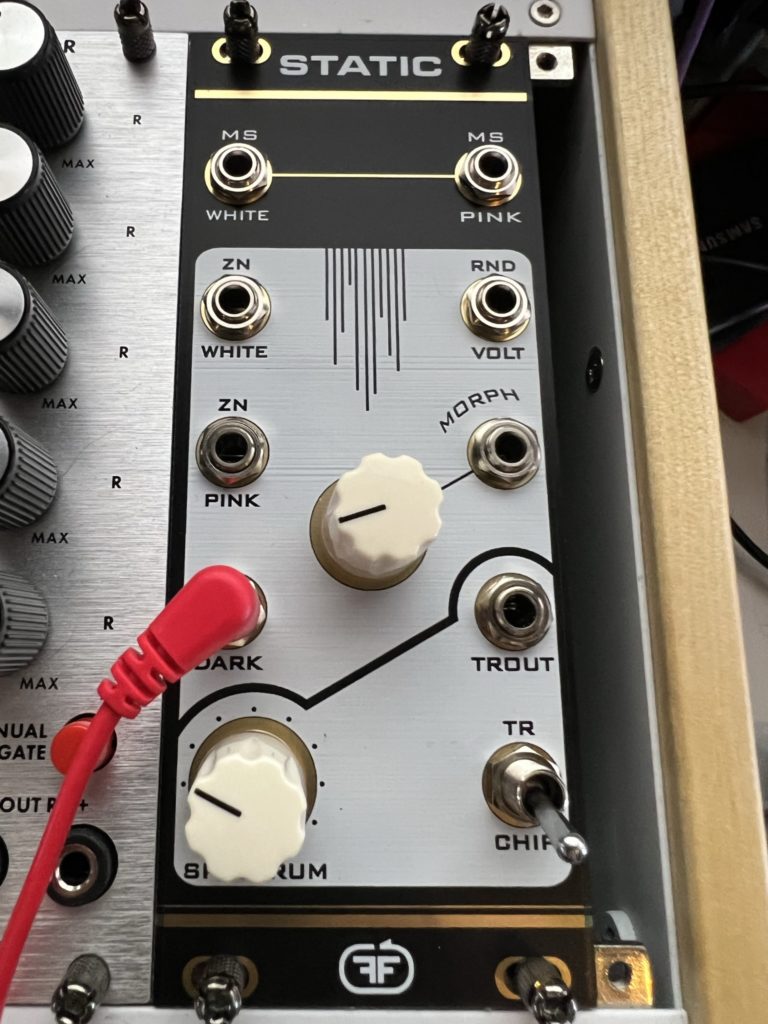 It's a noise module! As you may already know, I love noise modules and noise oscillators on synths. You can never have enough different noises.
The usual white and pink noise on synths are common, and many of them do not sound the same. So they went off and studied a whole lot of different noises – here is what you get:
MS noise is a white an pink noise generator based on transistor noise.
ZN noise is a more complex circuit based on zenner diode noise with some interesting features.
TR noise is based on digital shift registers used as a noise generator (with a twist).
The TR circuit was modified so it will change the sound of the noise with a potentiometer from white noise to a decimated 8-bit chip-tune like sound.
The ZN circuit also has a morph potentiometer for a variable noise from pink to dark noise – plus an additional output.
As a result you get a comprehensive collection of noise sources.