In episode 157 we are going to check out what makes a clever synth . Plus all the usual segments!
Show contents:
About the Synth Geekery Show

Synth Geekery is a weekly podcast/live stream (YouTube) show about everything synthesizers, drum machines, samplers, sequencers, eurorack and music technology. We take the "one of the masses" viewpoint, where we are also users of gear just like you (read: we're not influenced by commercial product placement).
The show relies on the generous contributions of the synth community. You can contribute in many ways including supporting us via our YouTube Channel Membership or Patreon. We also have regular and special video guests: if you would like to take part in future shows – please contact me via email on the about page here.
Guests
This week's video guests are:
Andrew Brooks
Main link – https://www.youtube.com/user/sunhoney1uk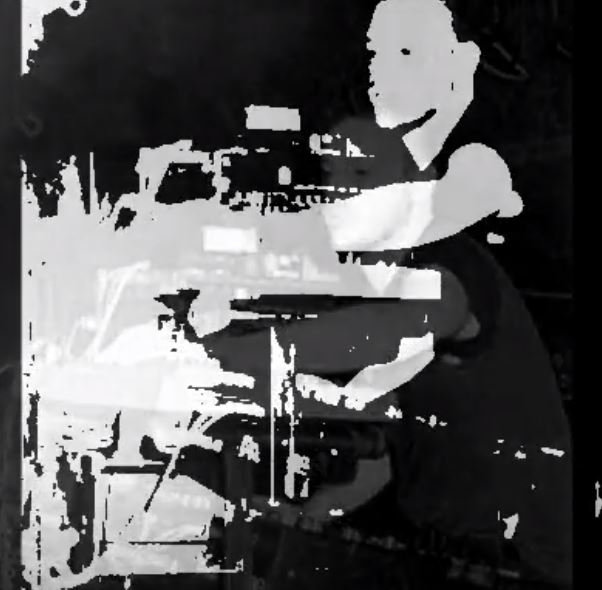 BandCamp link: https://andyvonal.bandcamp.com/
Andy resides in the UK and has been a regular member of the show since 2020. He has performed live and offers a wealth of knowledge for live electronic music setups and small studio configurations.
Daren T. Housse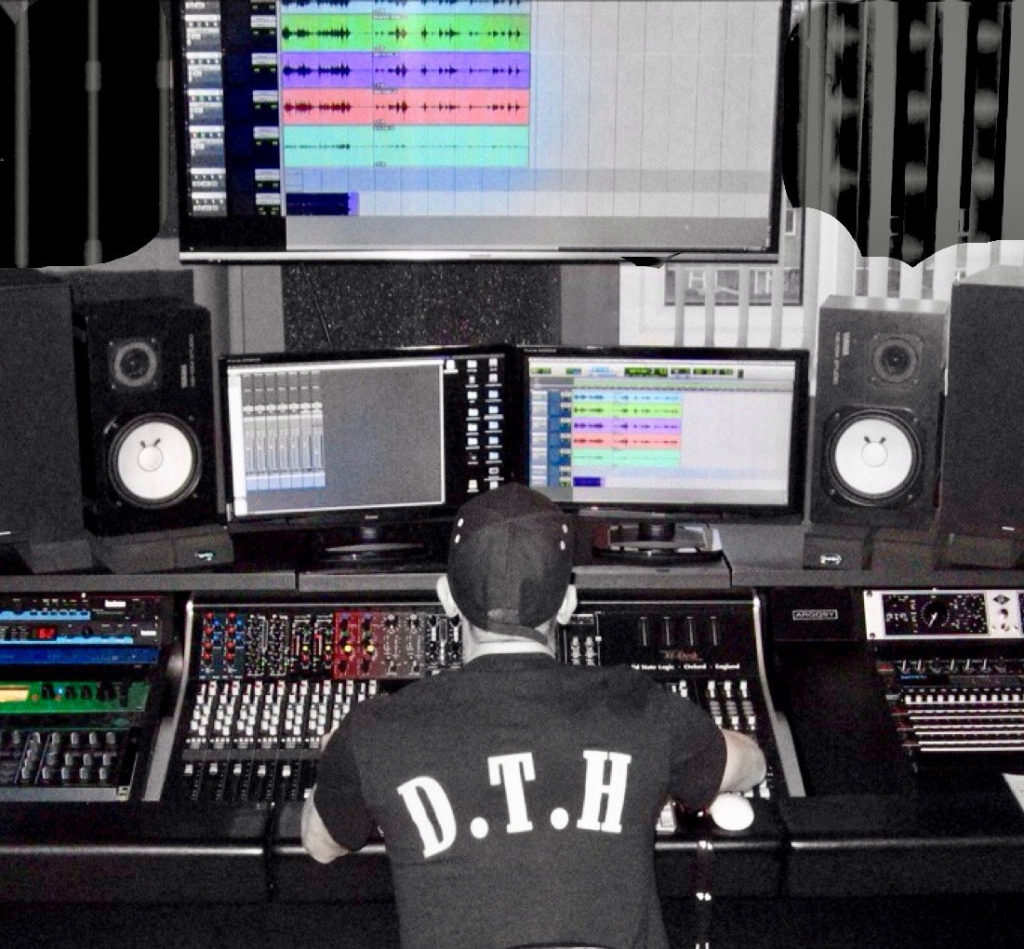 Bandcamp Link: https://darenthousse.bandcamp.com/
Youtube: https://www.youtube.com/channel/UCLPHxpZgFKKE1wkG9ndto3A
Daren resides in the UK and is one of the first video guests on the show since 2019. He has a large amount of tracks on his youtube channel plus a great album collection over on BandCamp.
Video replay
Funny Side
The funny side segment is a collection of memes that are somewhat relevant to the synth geekery community. Some of these images are taken from Facebook, Instagram and other social media sources. Please respect the creators. Hope you enjoy this week's selection: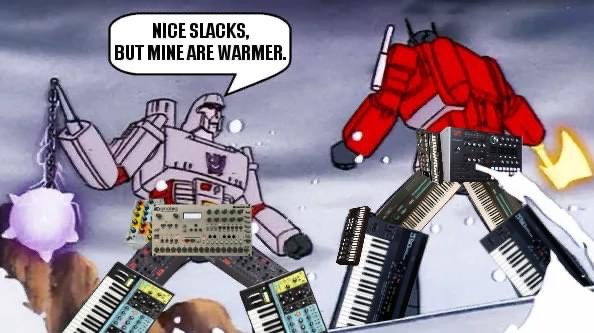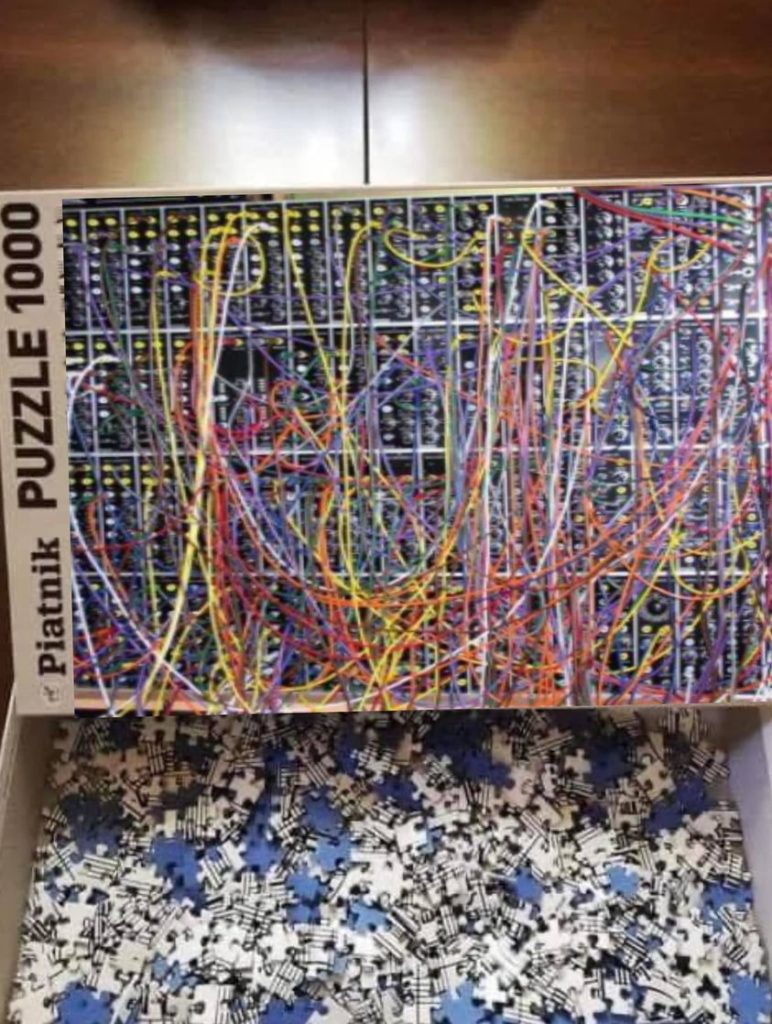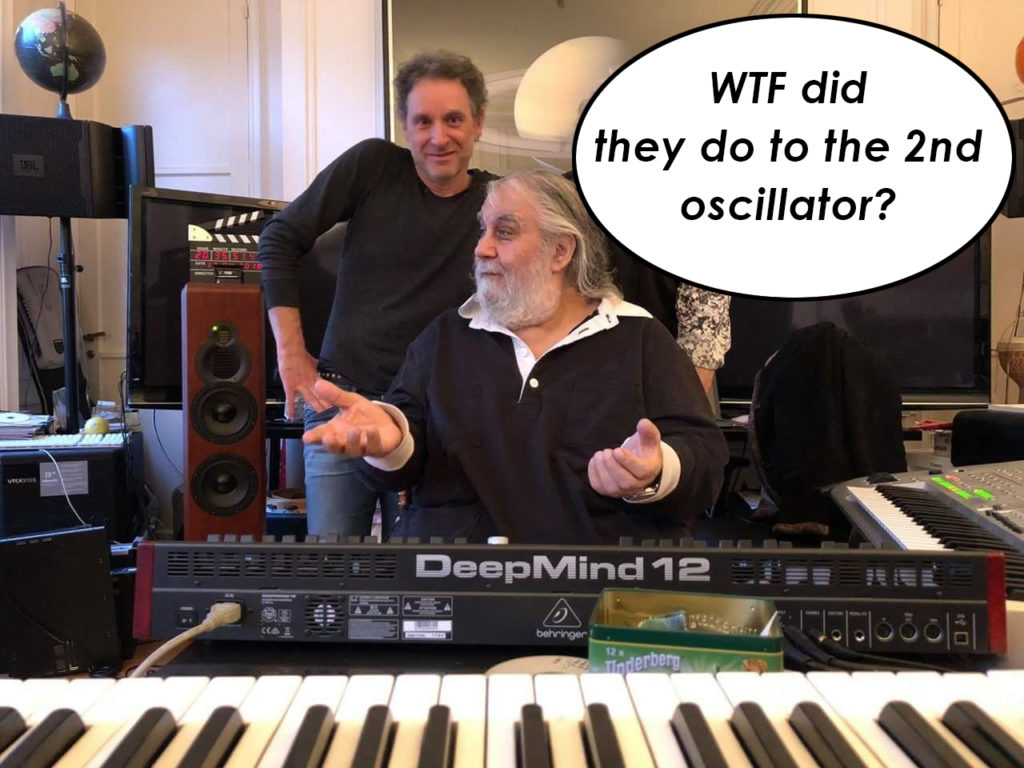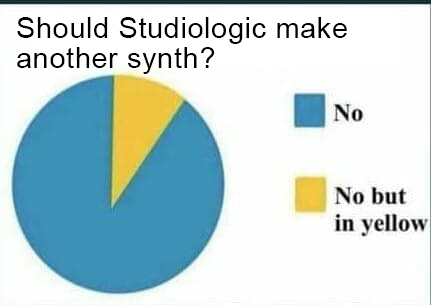 News from the Geekery
This week we have a big list of new synths and gear:
Akai MPC Keys 61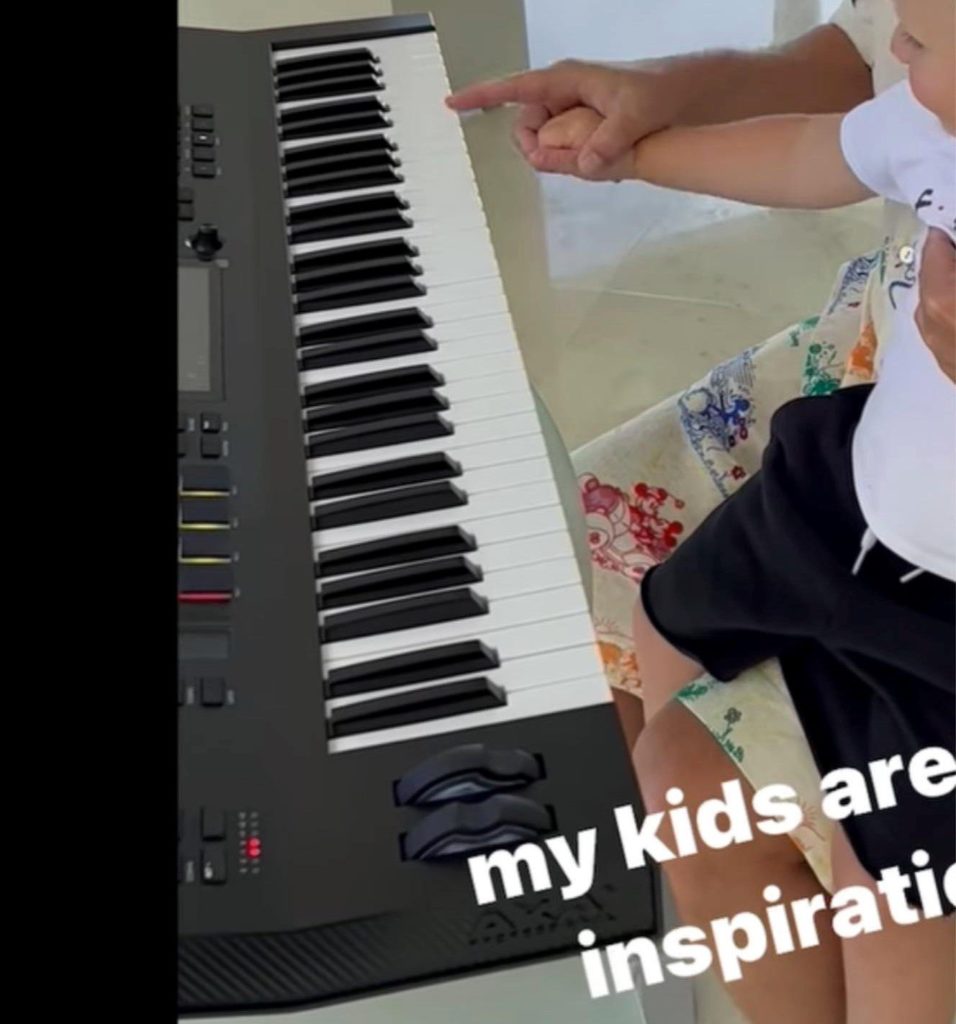 This leaked photo (on purpose/by accident?) can clearly show the new Akai MPC Keys beta model. We showed the tech drawings of this back on episode #146 of Synth Geekery.
What can we tell from this? It's a 61 key full size keyboard with mod and pitch wheels. The interface looks very similar to what you would see on an MPC Live II – but the controls are stretched out over the width of the keybed.
After the introduction of the new synths (Odyssey, Mellotron, Solina etc), the MPC has taken a whole new direction with DAW-like synth plugins. This has definitely paved way for Akai to produce a keyboard version.
Link: https://www.youtube.com/watch?v=4QPtpjfDqLg
Price: N/A
Norand Morphos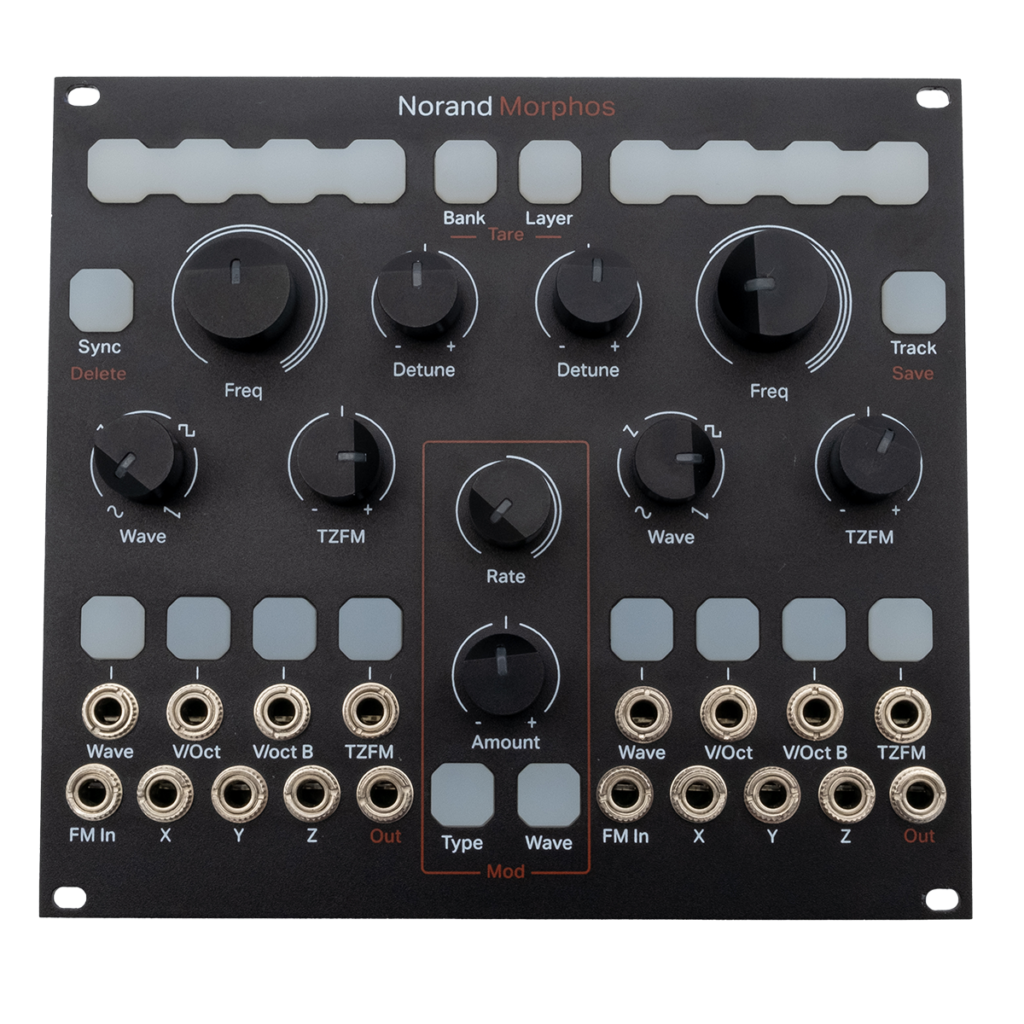 The Morphos is a complex VCO with 3D morphing touch strips, 3 modulation types and a very stable through zero FM.
You are able to create new sounds by morphing between presets using the touch strip with 3 different dimensions. Each oscillator has 4 presets. The touch strips are precise by detecting vertical, horizontal and pressure information from your fingertips. The 3D aspect comes from the 3 layers of X, Y and Z for each preset. There are 48 user presets in total.
These can also be controlled via CV by X, Y and Z inputs.
The new type of contextual modulation allos for attenuverter, modulator and ping envelope – which can create timbre and drum sounds.
The oscillators are TZFM analog oscillators which have an extremely stable through zero modulation (TZFM). This provides a very pure harmonics with 4 wave types. The oscillator is greate for precise pitch tracking over 10 octaves. It features continuously variable waveforms, hard sync and tracking.
The 28 HP module is availabe for pre-order now at 20% discount.
Link: https://norand.io/morphos
Price: 320 EURO (intro price) – normally 390 EURO
X Audio Systems – Beats FM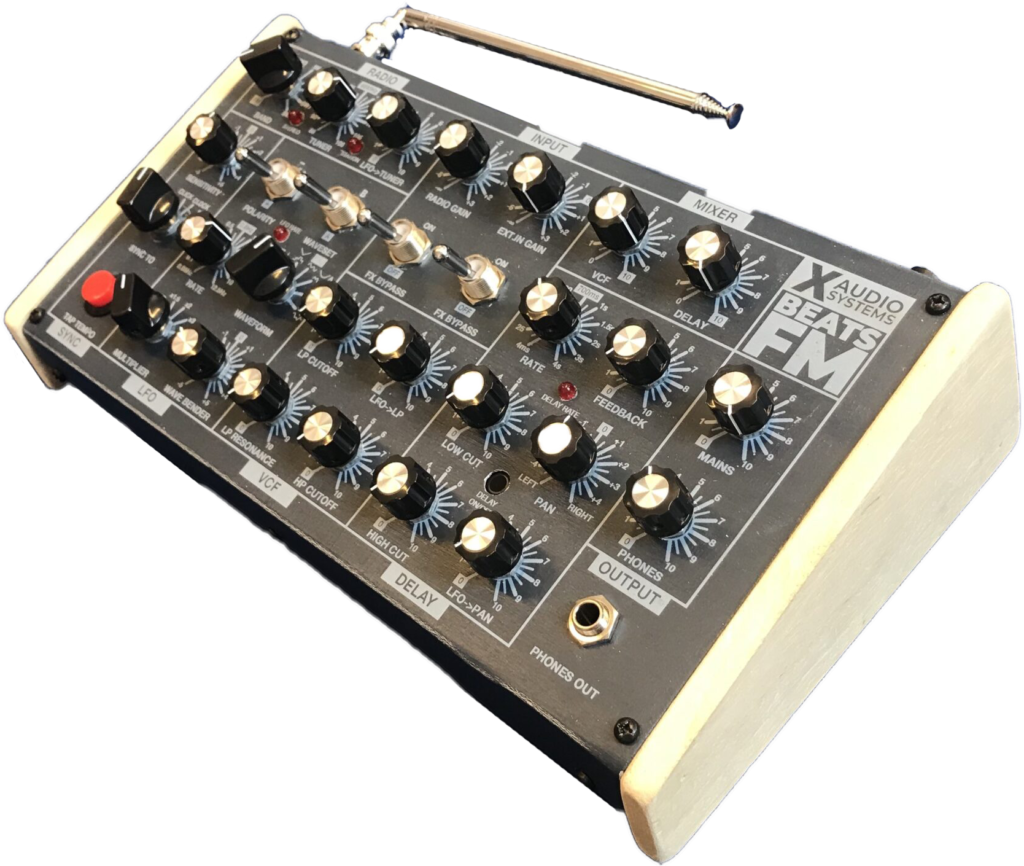 Exciting new instrument from X Audio Systems – the Beats FM. It's a stereo sound multi-processor, generator and sync unit with FM/AM/SW radio and warm analog audio. Revision 3 (pictured) has a dual vintage low and high pass analog filter, 4 second stereo digital delay, wide band FM/AM/SW radio, LFO with 16 waveforms and sync to click track, pulse or tap tempo.
The project started back in 2020 – and they are now looking at getting revision 4 off the ground.
Currently an Indiegogo project, you can back the development of Beats FM (link below).
You can watch the entire evolution of Beats FM over on TikTok here.
Link: https://www.indiegogo.com/projects/beats-fm-the-ultimate-noise-machine/coming_soon
Price: TBA
Price Watch
Here are the links and images used for the price watch segment: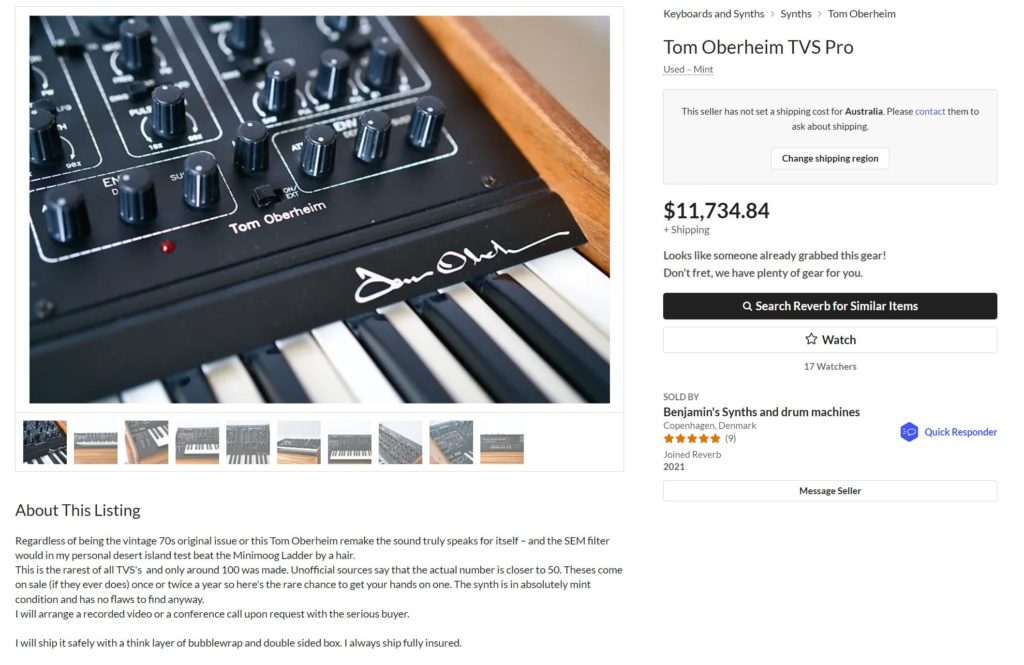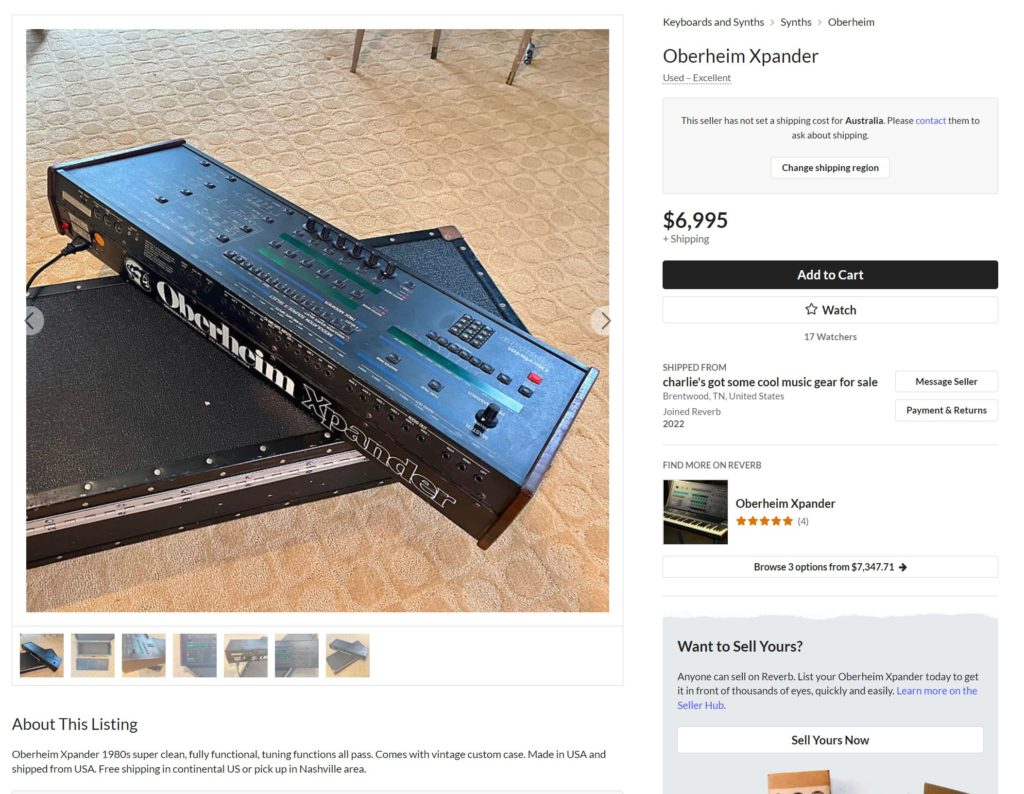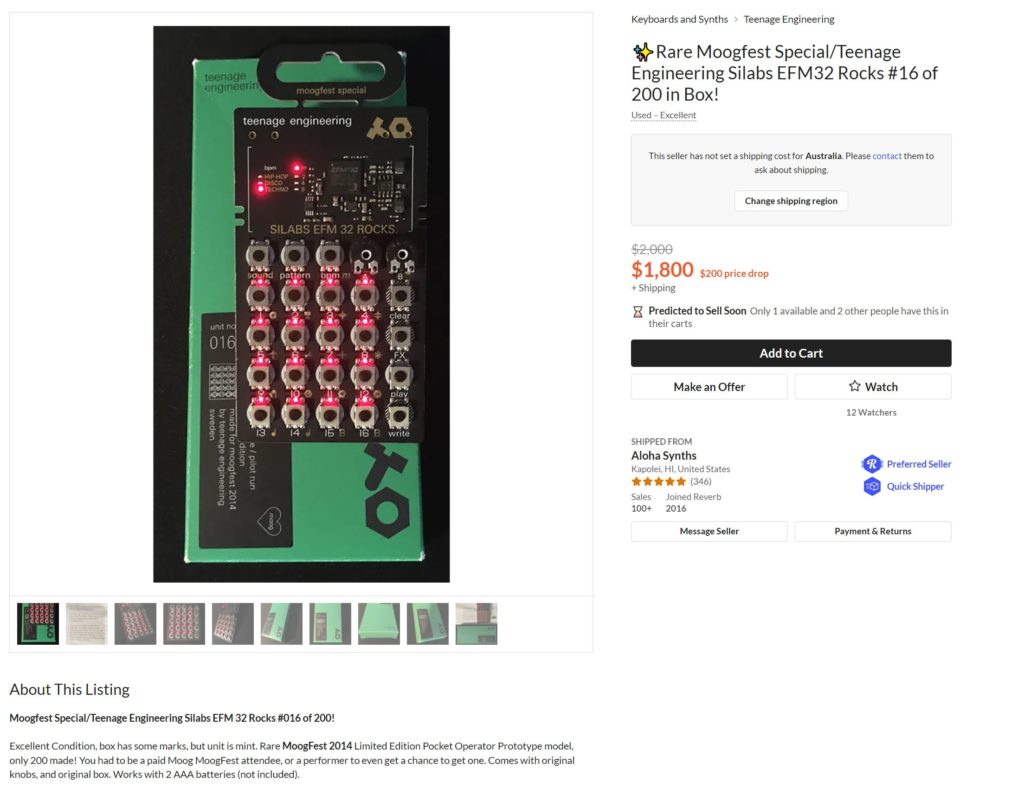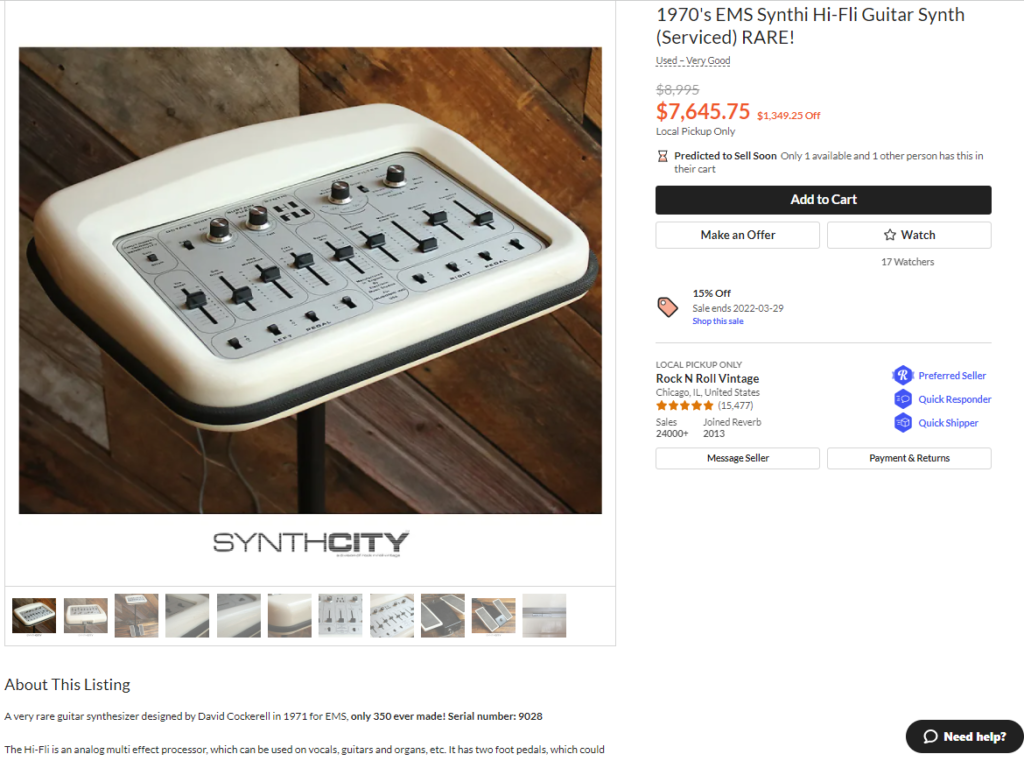 Name that Synth
This week's Name That Synth segment has been provided by me! Thanks so much 🙂 How did you go?
(watch the replay)
Saturday Sonority
Saturday Sonority is after the main show and usually deals with a topic of the week. This week's topic is:
Clever Synths:
What makes a synth clever?
Features that are innovative, surprising and change/add to benefit sound design
Swift workflow or UI design and layout
offers flexibility and plenty of scope
Are we mixing the term clever with complex? Can complex be frustrating? Can clever be complicated? Can a clever synth by a simple synth?