In episode 158 we are doing an Easter Show! Plus all the usual segments!
Show contents:
About the Synth Geekery Show

Synth Geekery is a weekly podcast/live stream (YouTube) show about everything synthesizers, drum machines, samplers, sequencers, eurorack and music technology. We take the "one of the masses" viewpoint, where we are also users of gear just like you (read: we're not influenced by commercial product placement).
The show relies on the generous contributions of the synth community. You can contribute in many ways including supporting us via our YouTube Channel Membership or Patreon. We also have regular and special video guests: if you would like to take part in future shows – please contact me via email on the about page here.
Guests
This week's video guests are:
Andrew Brooks
Main link – https://www.youtube.com/user/sunhoney1uk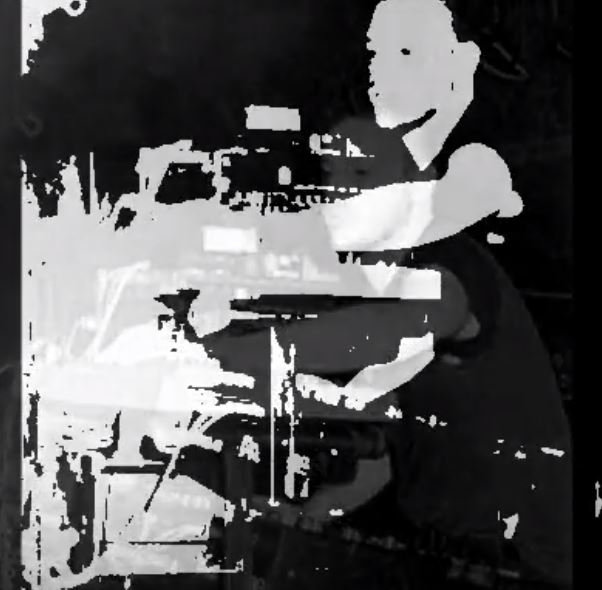 BandCamp link: https://andyvonal.bandcamp.com/
Andy resides in the UK and has been a regular member of the show since 2020. He has performed live and offers a wealth of knowledge for live electronic music setups and small studio configurations.
Daren T. Housse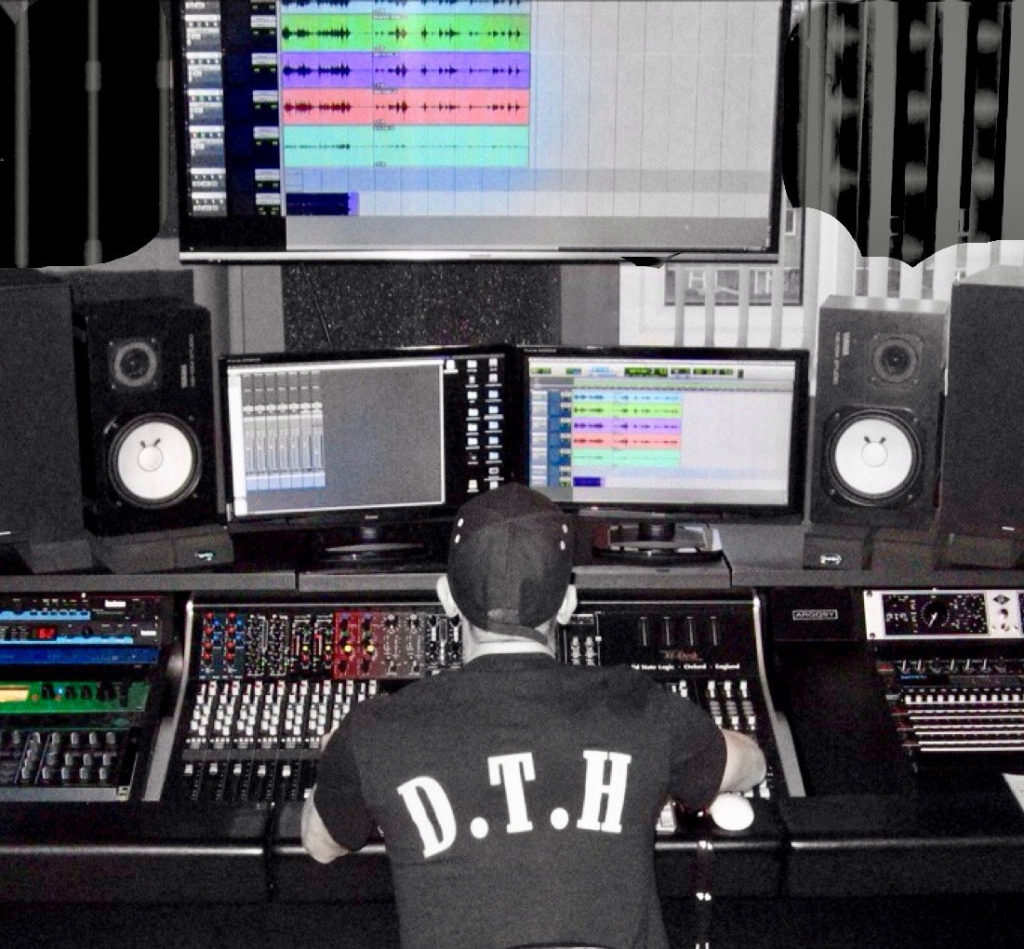 Bandcamp Link: https://darenthousse.bandcamp.com/
Youtube: https://www.youtube.com/channel/UCLPHxpZgFKKE1wkG9ndto3A
Daren resides in the UK and is one of the first video guests on the show since 2019. He has a large amount of tracks on his youtube channel plus a great album collection over on BandCamp.
Video replay
Funny Side
The funny side segment is a collection of memes that are somewhat relevant to the synth geekery community. Some of these images are taken from Facebook, Instagram and other social media sources. Please respect the creators. Hope you enjoy this week's selection: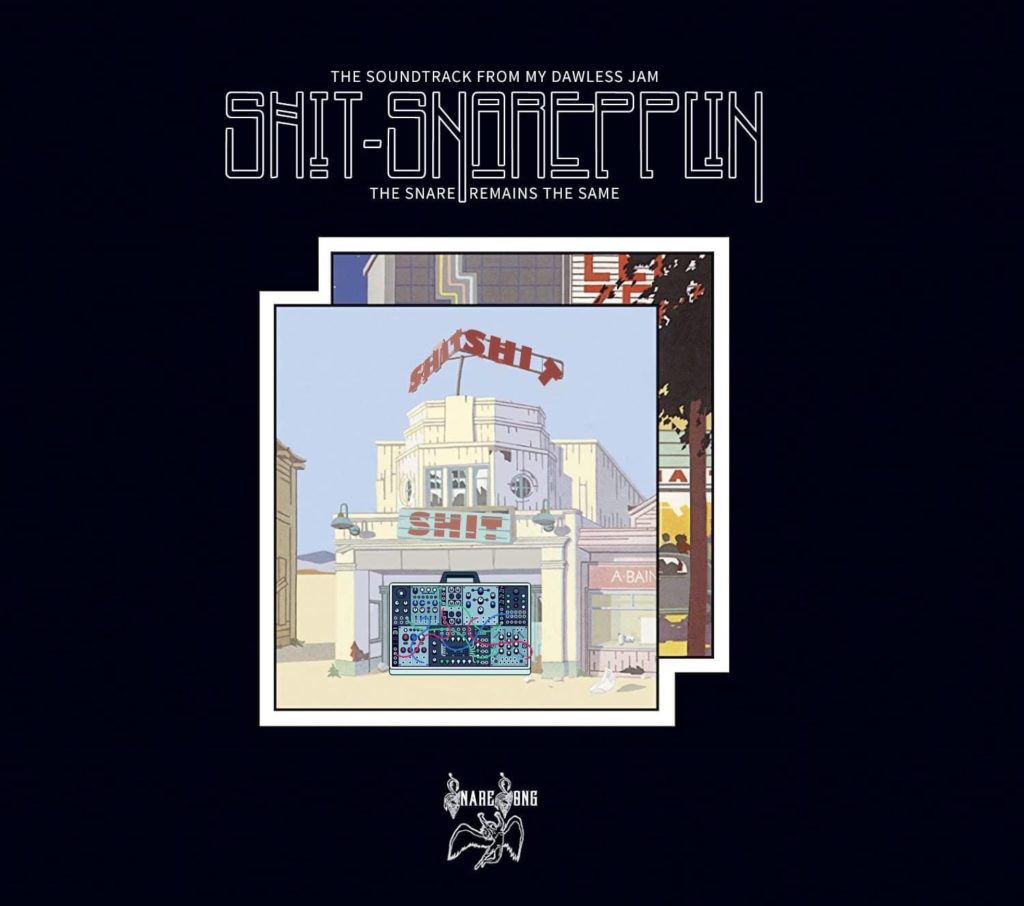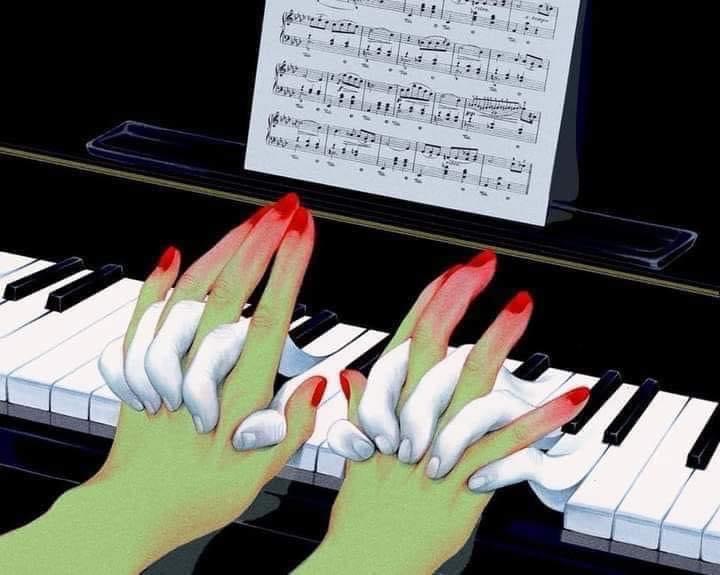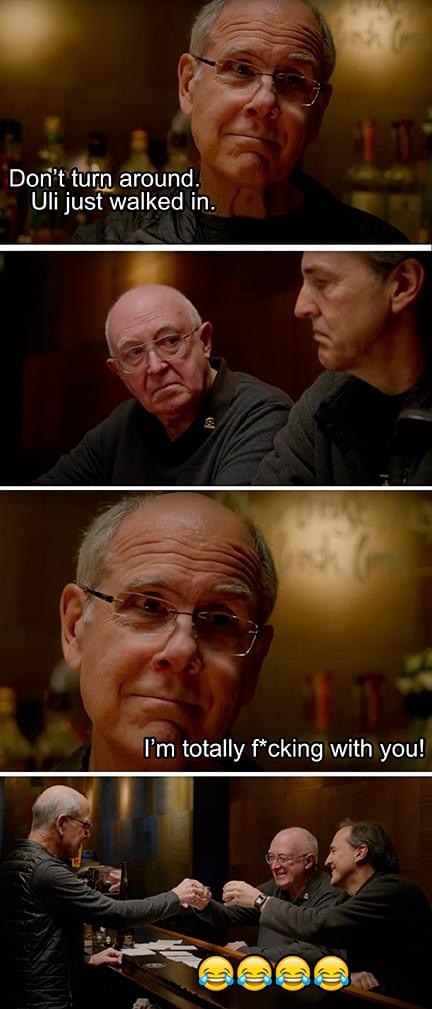 News from the Geekery
This week we have a big list of new synths and gear:
Behringer Kobol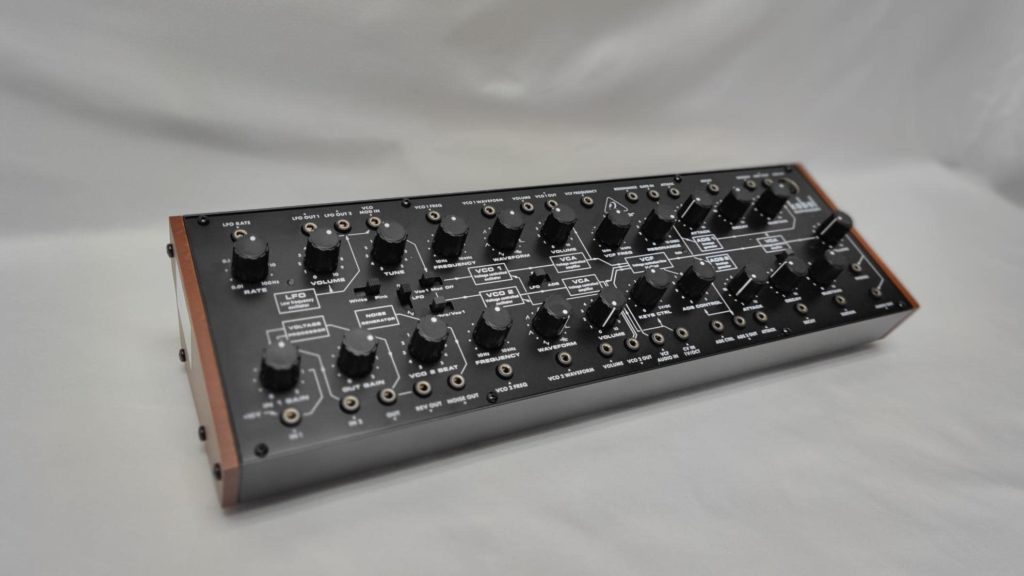 Behringer announced on their facebook channel that the Kobol is now ready for testing. The prototype looks to be a replica of the Kobol Expander – with similar functionality layout. Similar to their other synth modules – it will feature a euro-rack mount desktop case that can be removed.
The synthesizer features a unique continuous waveform morphing selector which leads to some special timbres. It features 2 VCOs, a 24db LP filter, 2 EGs, VCA and a multi-wave LFO. If Behringer modelled this after the Expander II it also featured a Ring Mod, S&H and Envelope Follower, as well as extra VCA and LFO options.
The original RSF Kobol synthesizer came out in 1979 and wasn't very well known. Some famous musicians like Jean-Michel Jarre used it in albums like Magnetic Fields. You can hear it distinctively in the track Magnetic Fields Part IV as the melodic bass line (not the sequenced bass).

Link: https://www.facebook.com/Behringer/posts/10159986619518914
Price: $299 expected
Behringer Avatar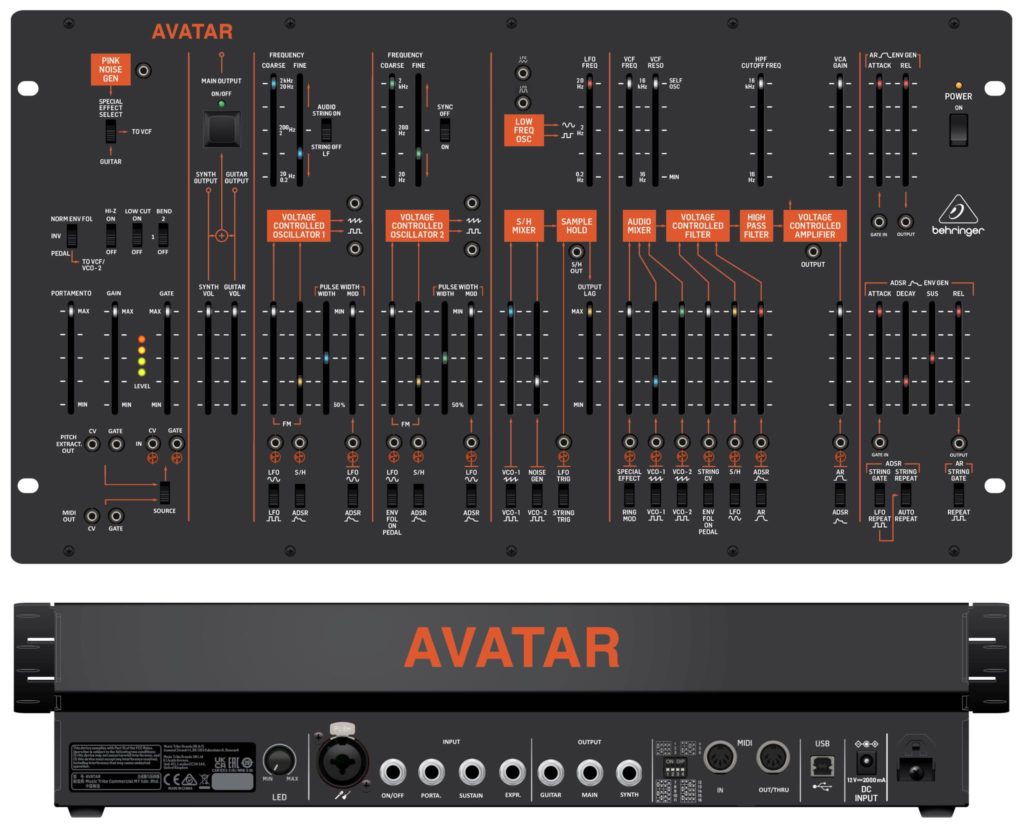 Behringer are asking if they should recreate the ARP Avatar – a guitar synth from the 70s. The concept drawing shows CV controls using an audio to CV converter. They've also included a Mic input which could be used for vocal tracking.
The original ARP Avatar was Monophonic and had 2 VCOs, a 4075 4-pole filter, 2 EGs and one LFO. It could respond to incoming guitar signals using a pitch-to-voltage circuit. The concept was considered a failure and many say this then led to the company's demise. ARP sold the project off to Chroma (CBS Musical Instruments). Many said it was too expensive to own at $3000. It was also very similar to the Odyssey – so many just went with that instead!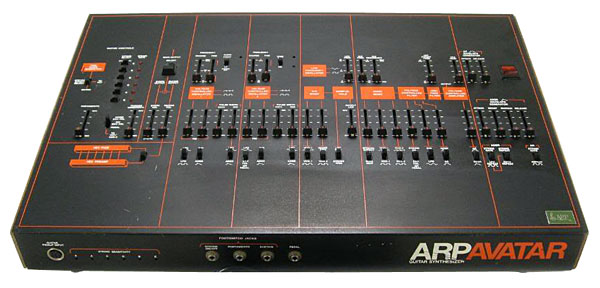 Link: https://www.facebook.com/Behringer/posts/10159986225303914
Price: $499 possibly
Korg Volca FM 2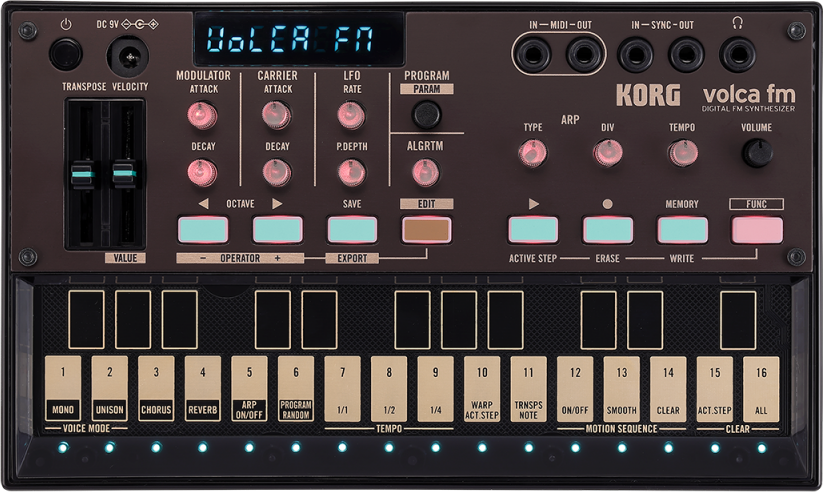 Korg have announced the release of the Volca FM 2. The second iteration will contain some new features including 6 voices and MIDI out (using TRS 3.5mm jacks). The extra 3 voices brings it into line as a much more featured poly synth. It also fixes some frustrations in the firmware like velocity. Most of the new features are not visible – however you'll be able to send your sequences out via MIDI – which is a handy new feature that none of the previous Volcas had. However, it still doesn't have USB connectivity.
Link: https://www.korg.com/us/products/dj/volca_fm2/
Price: $189 available in May
Behringer Enigma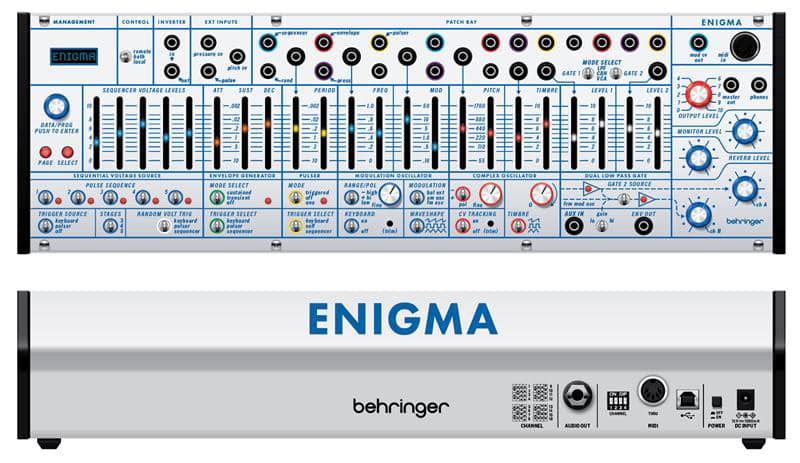 It was only time that Behringer jumped into the West Coast synthesis. This will be a Eurorack/Desktop module based on the Buchla Easel 208. This means you'll see things like original analog circuits including 14 optocouplers, complex oscillator, dual lowpass gate. What is different is the OLED display, MIDI connectivity and USB.
This is great news to musicians who haven't been able to afford entry into this form of synthesis.
Link: https://www.facebook.com/Behringer/posts/10159989923413914
Price: $399 approx.
Price Watch
Here are the links and images used for the price watch segment: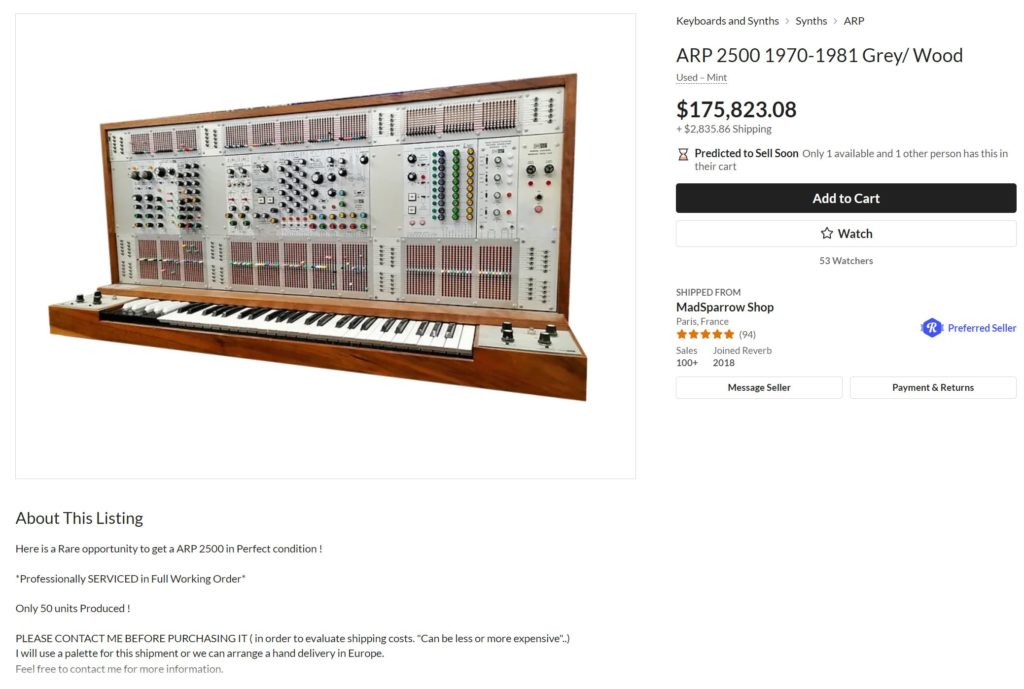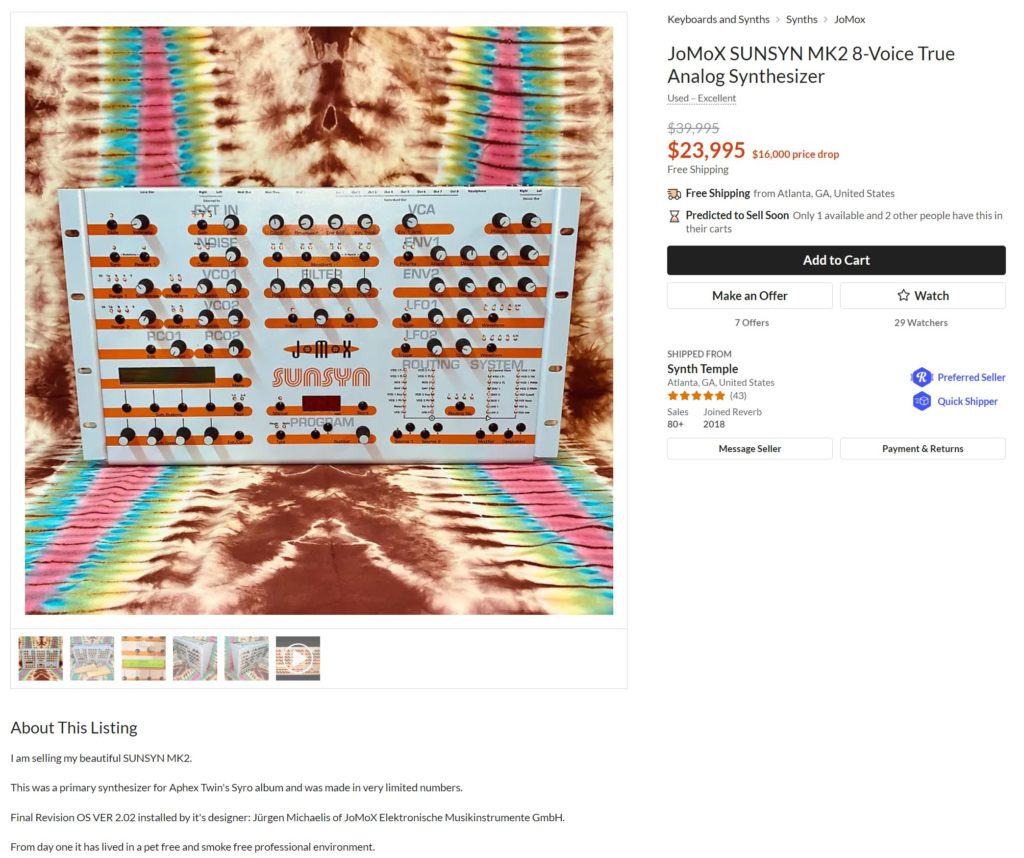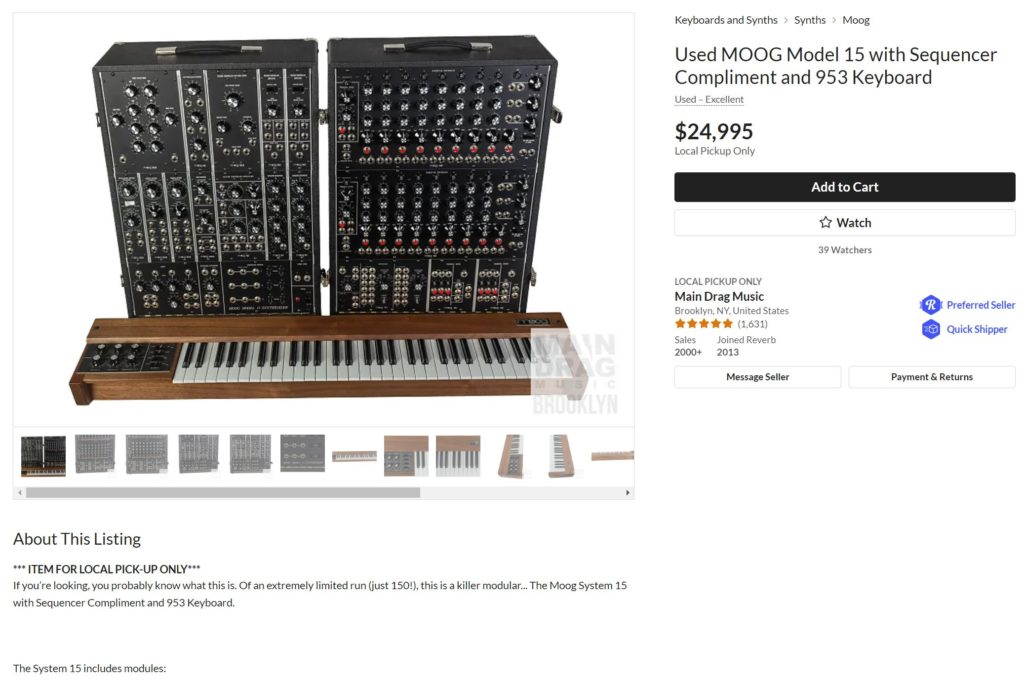 Name that Synth
This week's Name That Synth segment has been provided by Dr Synth! Thanks so much 🙂 How did you go?
(watch the replay)
Saturday Sonority
Saturday Sonority is the early show and after show content of the live stream.