In episode 160 we are talking about using the Akai Force with Eurorack/Modular synths! Plus all the usual segments!
Show contents:
About the Synth Geekery Show

Synth Geekery is a weekly podcast/live stream (YouTube) show about everything synthesizers, drum machines, samplers, sequencers, eurorack and music technology. We take the "one of the masses" viewpoint, where we are also users of gear just like you (read: we're not influenced by commercial product placement).
The show relies on the generous contributions of the synth community. You can contribute in many ways including supporting us via our YouTube Channel Membership or Patreon. We also have regular and special video guests: if you would like to take part in future shows – please contact me via email on the about page here.
Guests
This week's video guests are:
Andrew Brooks
Main link – https://www.youtube.com/user/sunhoney1uk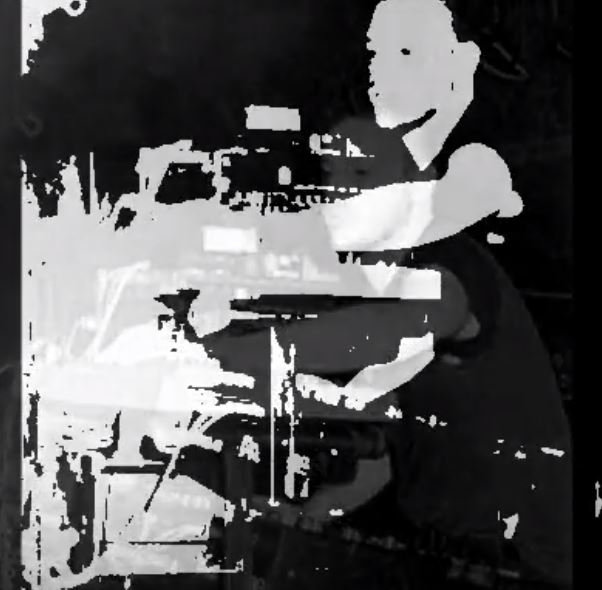 BandCamp link: https://andyvonal.bandcamp.com/
Andy resides in the UK and has been a regular member of the show since 2020. He has performed live and offers a wealth of knowledge for live electronic music setups and small studio configurations.
Daren T. Housse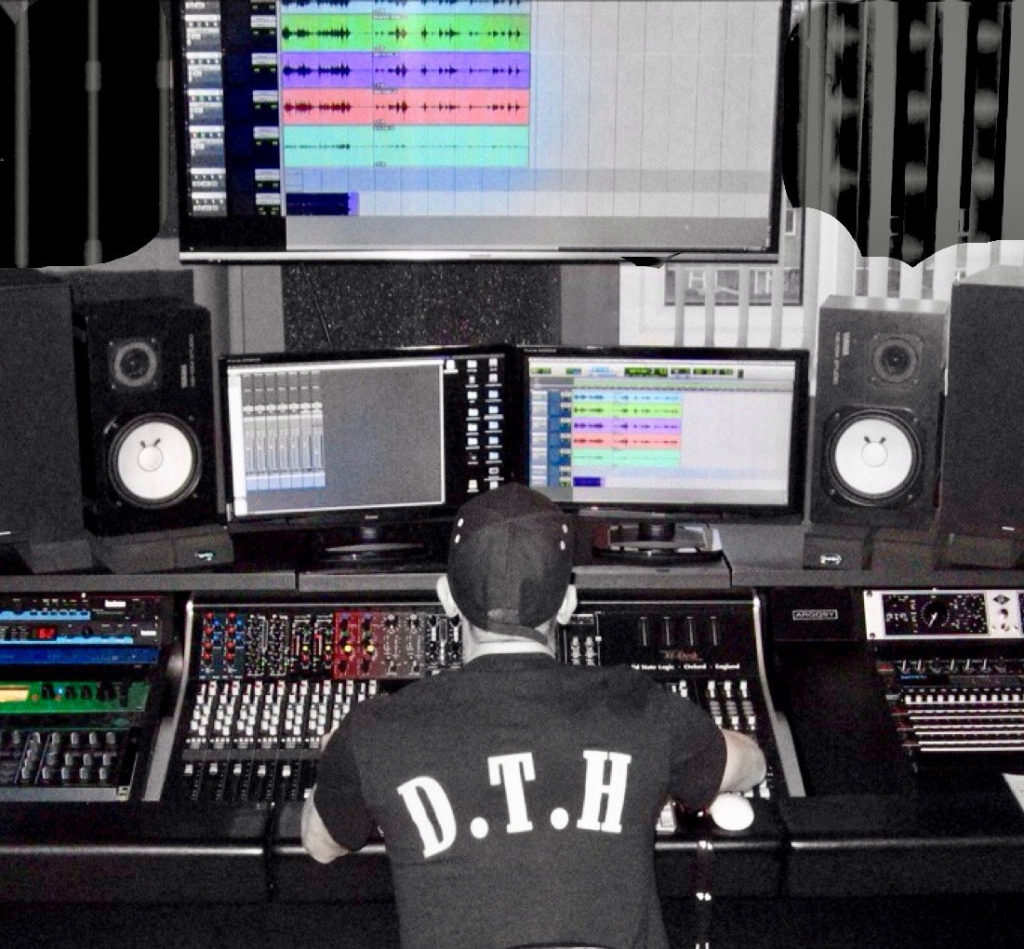 Bandcamp Link: https://darenthousse.bandcamp.com/
Youtube: https://www.youtube.com/channel/UCLPHxpZgFKKE1wkG9ndto3A
Daren resides in the UK and is one of the first video guests on the show since 2019. He has a large amount of tracks on his youtube channel plus a great album collection over on BandCamp.
Video replay
Funny Side
The funny side segment is a collection of memes that are somewhat relevant to the synth geekery community. Some of these images are taken from Facebook, Instagram and other social media sources. Please respect the creators. Hope you enjoy this week's selection: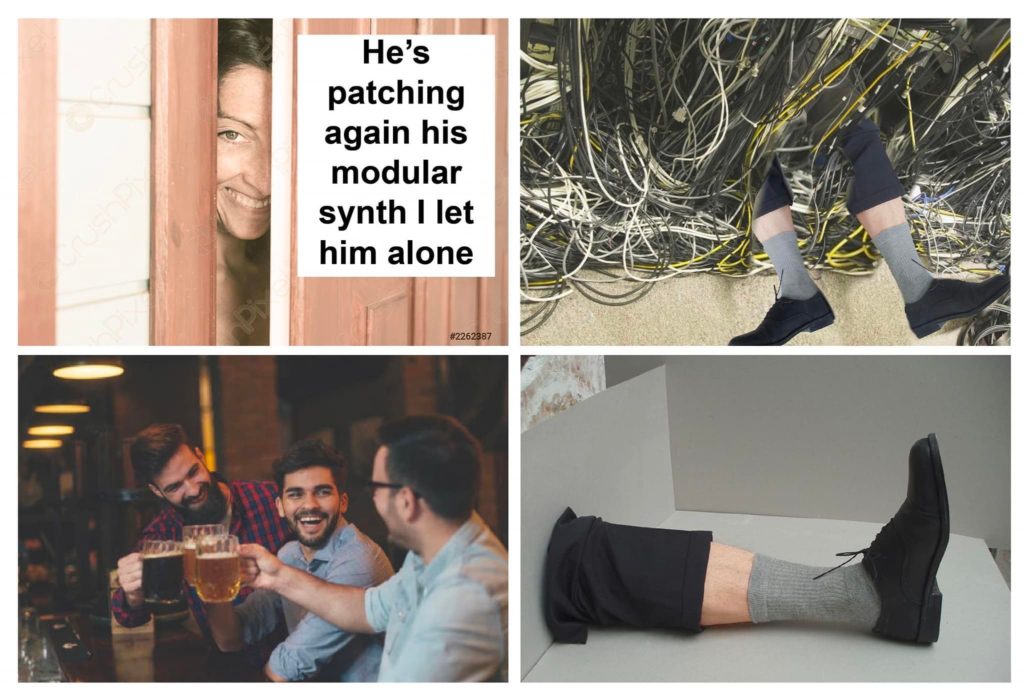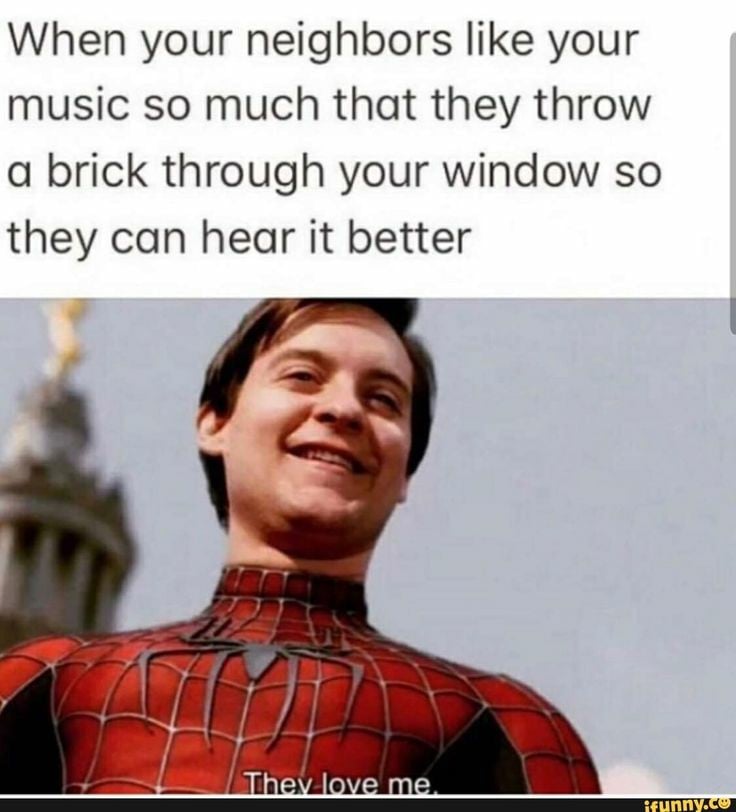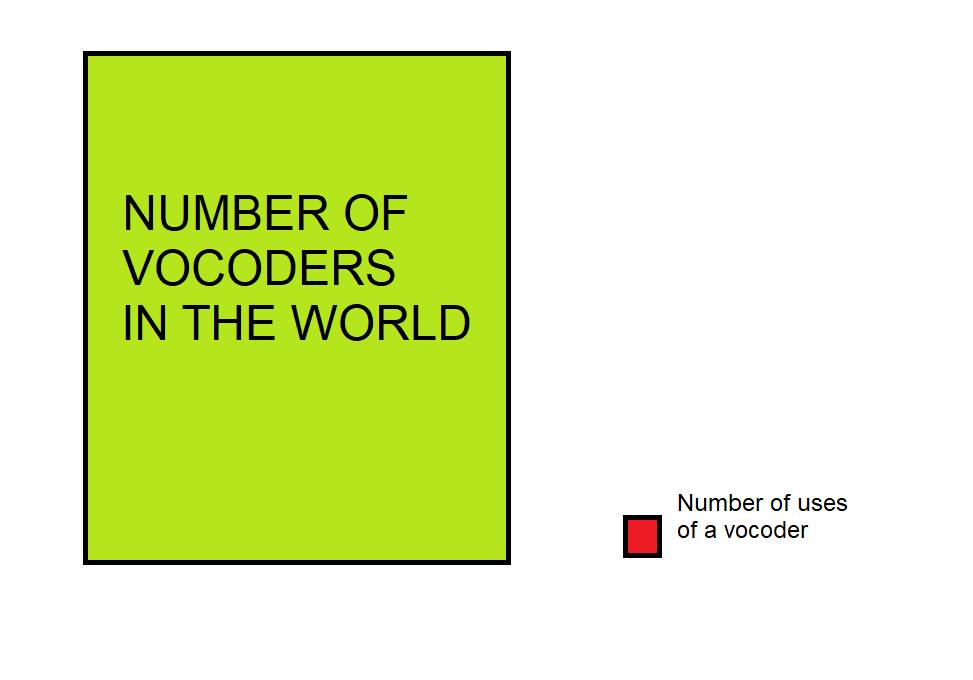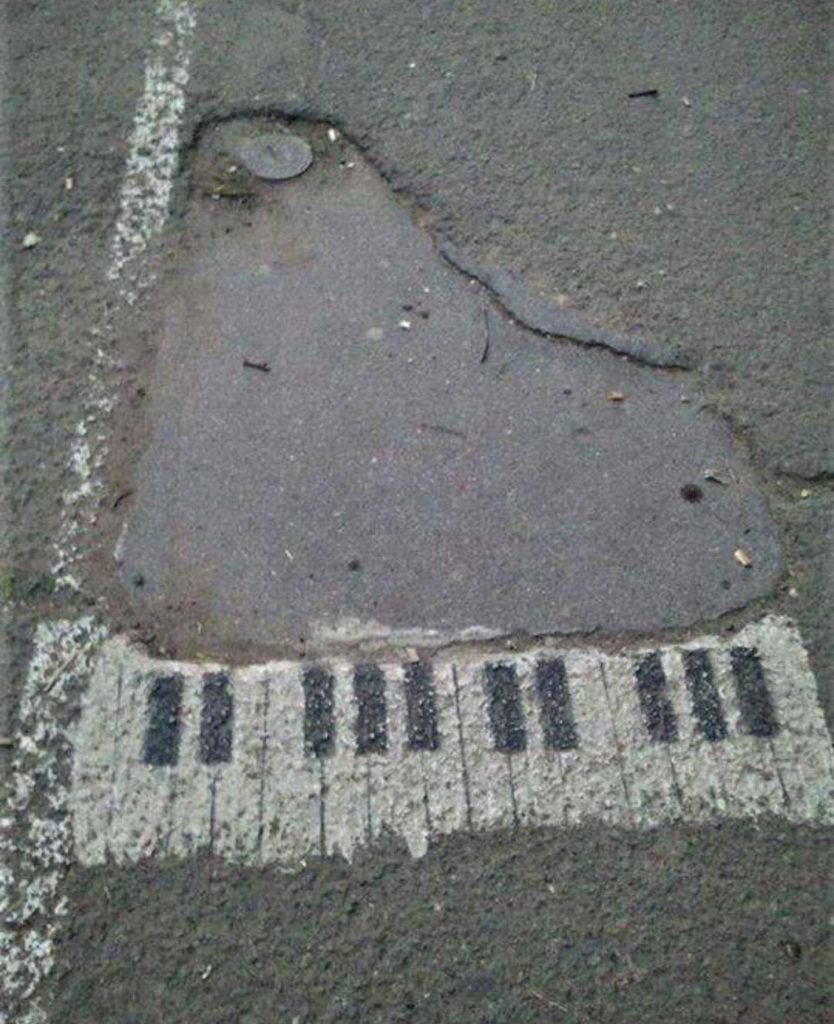 News from the Geekery
This week we have a big list of new synths and gear:
Roland Juno X

A new digital full sized version of the Juno synth – this time with new features and extra abilities. But is it just a VST in a box? Why have Roland left the ACB technology on the table?
Not only is the Juno X providing you with the historic Juno voices (Juno 60 and 106) – but it lets you create even fatter sounds with Super Saw waveform, offers velocity sensitivity, pitch envelope control and a new Chorus – the Chorus III mode.
Roland claim this to be a synth "Beyond Juno" – by allowing you to bring onboard models from other legendary Roland Cloud offerings:
XV-5080, RD-Piano, and Vocoder – With over 900 PCM-based presets from the XV-5080 module or play expressive piano sounds on the RD stage piano – or plug in a mic and use the Vocoder.
Model Expansions – via Roland Cloud – where you can load up other synths like the Jupiter-8 or try out the new Vocal Designer.
We have a 61 key with aftertouch, 5 part multitimbral digital synth with 256 scenes, multi-effects, and arpeggiator. Connectivity with MIDI DIN, USB and Aux input – plus balanced XLR outputs. It also features bluetooth connectivity.
At the end of the day, is this just a MIDI controller for a bunch of Roland Cloud VST synths? Or is it more?
Link: https://www.roland.com/global/products/juno-x/
Price: £1700
Behringer RS9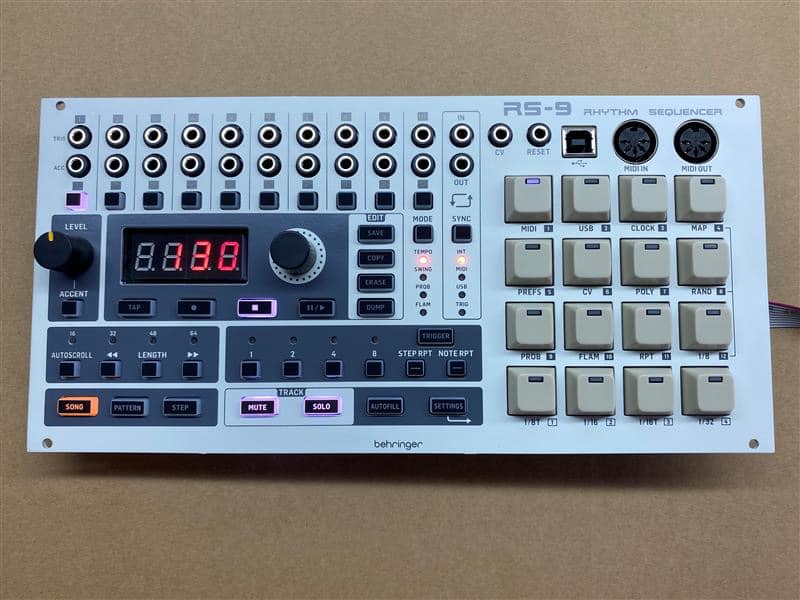 After their successful remake of the famous Roland TR-909 – with the RD-9, Behringer announced ( November 2020 ) they are doing a Modular/Eurorack version. I always find it interesting to compare original design render concepts to prototypes to the end product. Here's the original design render: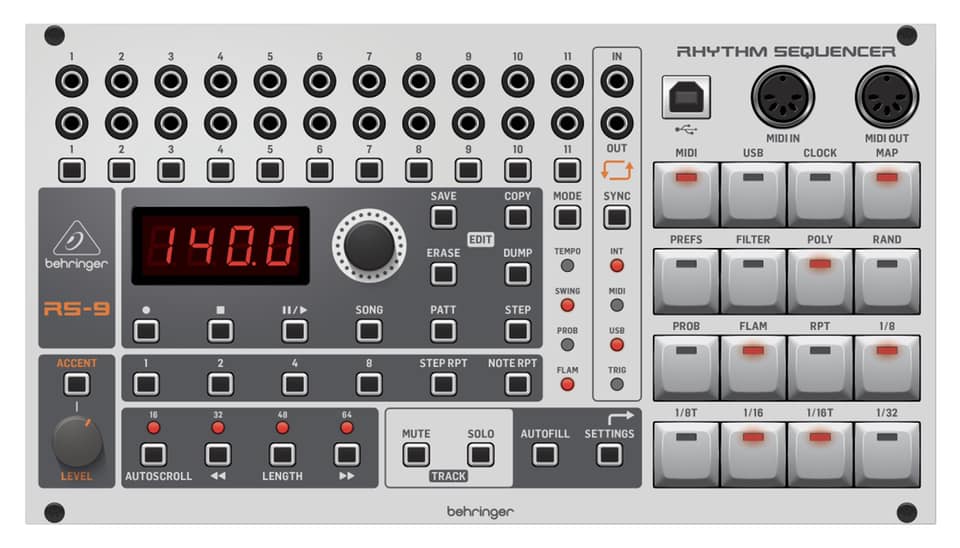 So now the prototype is off to get tested! Here's what they said on Facebook:
Ready for testing. We just fired up our new RS-9 Drum Sequencer prototype.
This is the RD-9 drum machine ported to a drum sequencer for Eurorack. 10 individual outputs and full USB/MIDI control, allow you to trigger any external drum module.
We still need more time to finalize and test the module to ensure it's ready for mass production.
Link: https://www.facebook.com/Behringer/posts/10160013222098914
Price: $149
Link: https://divkidvideo.com/stereo-strip/
Price: $220
Tim Shoebridge PolyChain DIY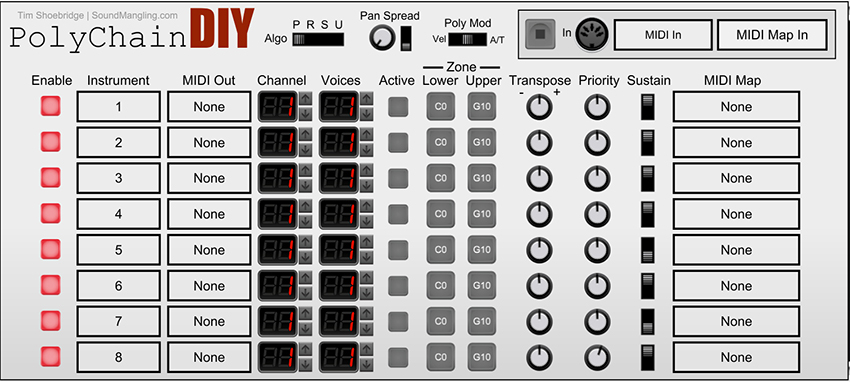 asdfasdf
Link: https://www.soundmangling.com/2022/04/26/polychain-diy/
Price: $39
Cre8audio Function Junction
Function Junction is another module collaboration with Pittsburgh Modular and comes to make function modules simpler. It does this by combining three classic analog modulation sources, ADSR envelope, function generator, and an LFO. All are fed into an attenuverting mixer to create a complex modulation junction that can be used as 4 independent sections or in conjunction with each other.
The 16 HP module provides an accessible (UI) module for your functional synthesis needs!
Link: https://www.cre8audio.com/functionjunction
Price: $249
Price Watch
This week, we are looking at some interesting auctions and used gear for sale. Here are the images/screen shots:
Want to buy a breeze block eurorack skiff? Well now you can: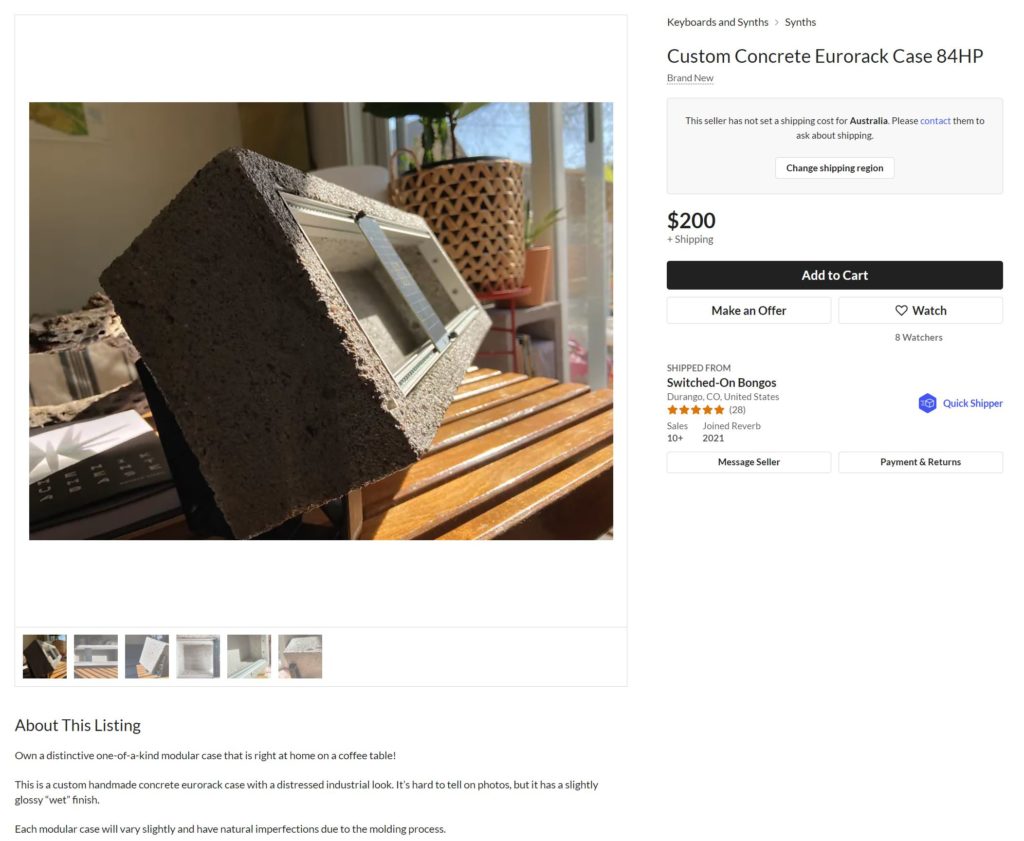 How about the price of this Roland JV-880 with M512E memory expansion card?

So, how much can you get a JV-880 for? Try this: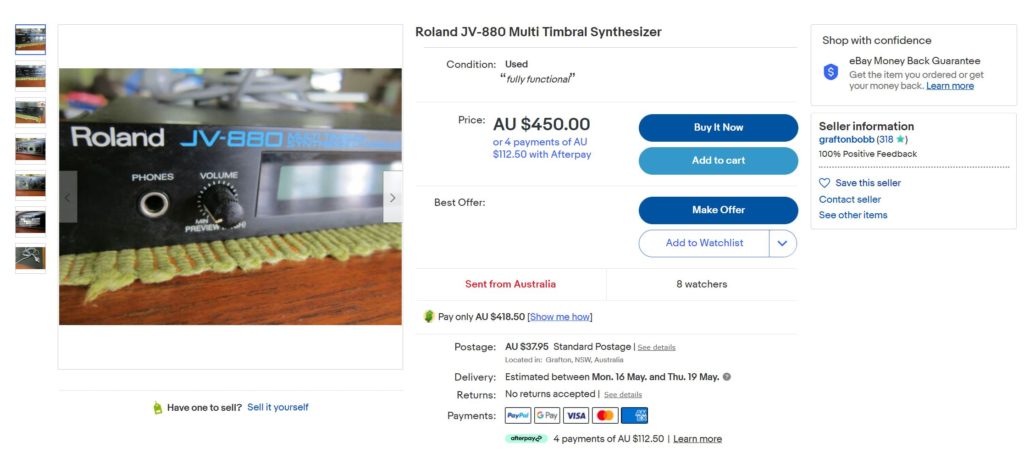 Even still a bit high according to our regular viewers.
Name that Synth
This week's Name That Synth segment has been provided by Eddie (FRose)! Thanks so much 🙂 How did you go?
Saturday Sonority
Saturday Sonority is the early show and after show content of the live stream.
Akai Force with Eurorack/Modular Synths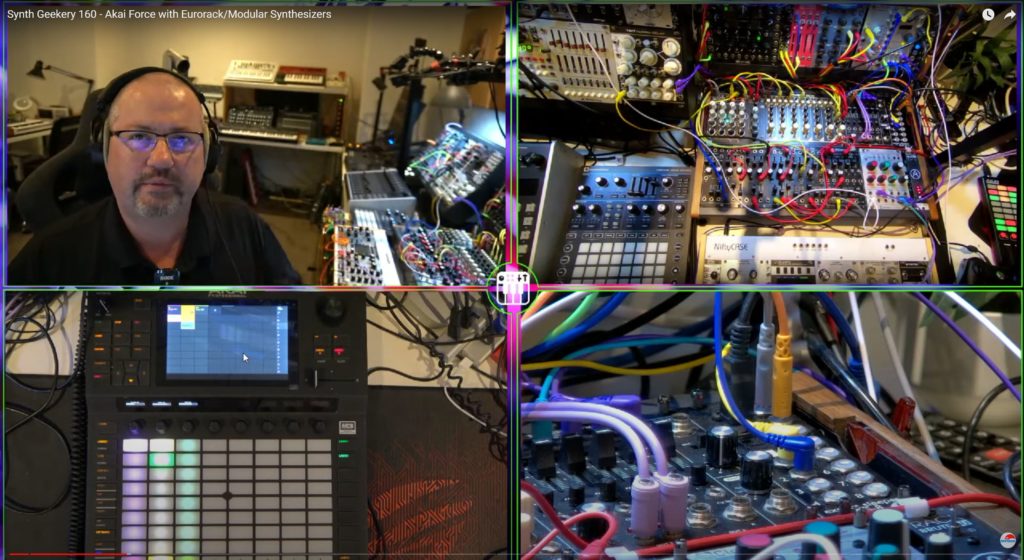 The first hour of the show we went through connecting up the Akai Force to my modular setup. We covered the following topics:
Connections:

Audio: using class compliant USB audio device (Expert Sleepers ES-8)
CV: using CV 1v/Oct pitch and Gate – 2 ports of the 4 ports available
MIDI: using WiFi, USB or DIN

Making it sync – using Ableton Link
Creating Clips from eurorack sounds
Audio routing and tricks