In episode 176 we are talking about modular planning on your Saturday – ! Plus all the usual segments! Funny Side, News from the Geekery, Price Watch, Name that Synth …
Show contents:
About the Synth Geekery Show
Synth Geekery is a weekly podcast/live stream (YouTube) show about everything synthesizers, drum machines, samplers, sequencers, eurorack and music technology. We take the "one of the masses" viewpoint, where we are also users of gear just like you (read: we're not influenced by commercial product placement).
The show relies on the generous contributions of the synth community. You can contribute in many ways including supporting us via our YouTube Channel Membership or Patreon. We also have regular and special video guests: if you would like to take part in future shows – please contact me via email on the about page here.
Guests
This week's video guests are:
Daren T. Housse
Bandcamp Link: https://darenthousse.bandcamp.com/
Youtube: https://www.youtube.com/channel/UCLPHxpZgFKKE1wkG9ndto3A
Daren resides in the UK and is one of the first video guests on the show since 2019. He has a large amount of tracks on his youtube channel plus a great album collection over on BandCamp.
Andrew Brooks
Main link – https://www.youtube.com/user/sunhoney1uk
BandCamp link: https://andyvonal.bandcamp.com/
Andy resides in the UK and has been a regular member of the show since 2020. He has performed live and offers a wealth of knowledge for live electronic music setups and small studio configurations.
SynthAddict
Youtube: https://www.youtube.com/channel/UCUtABvP7q29uvLKi73zIjFQ
SoundCloud: https://soundcloud.com/user-914042529/sets/aquifex-originals-2014-2022-no
Andy (yes another one!) resides on the west coast of the USA and has been a long time chattie and more recent video guest. He has a vast collection of synthesizers, modular and love his music gadgets. Yes, he'll be the first to find a crazy musical gadget and tell us all about it!
Ian J. Cole
Ian is a musician, composer, sound designer and producer currently producing solo ambient electronic music. He also runs Sinners Music which is a Record Company and Online Music Retailer in East Yorkshire, England
Youtube: https://www.youtube.com/c/IanJCole
Video replay
Funny Side
The funny side segment is a collection of memes that are somewhat relevant to the synth geekery community. Some of these images are taken from Facebook, Instagram and other social media sources. Please respect the creators. Hope you enjoy this week's selection: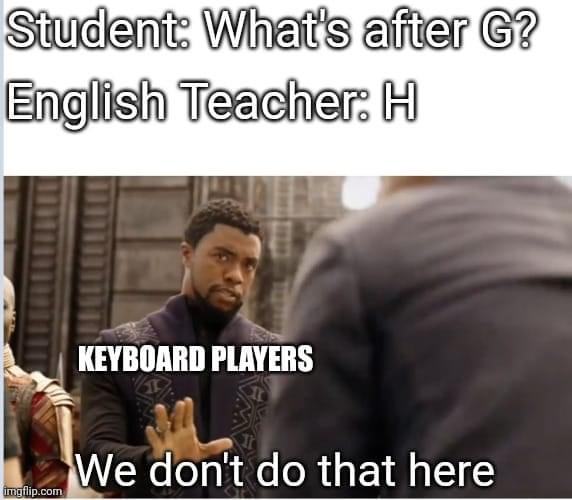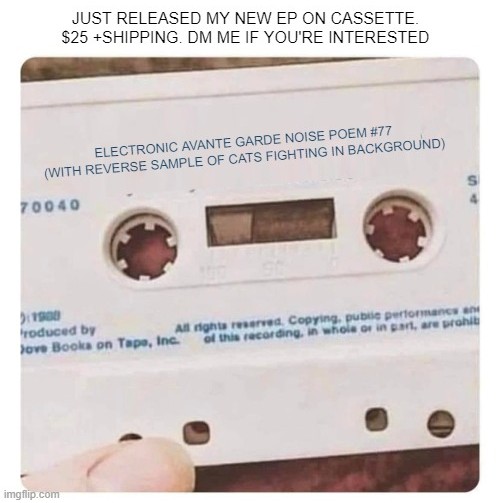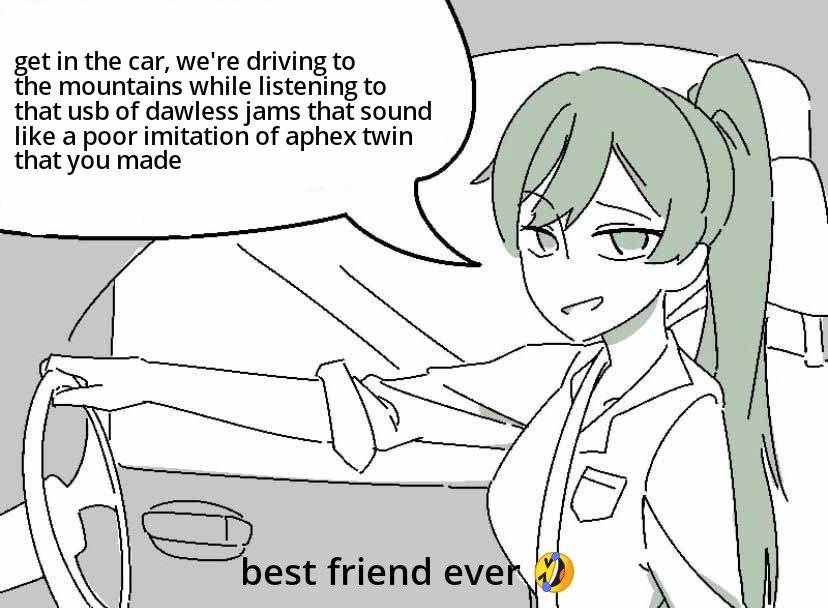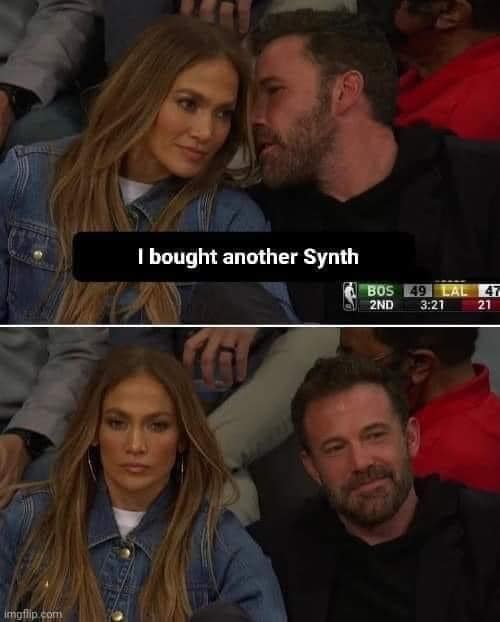 News from the Geekery
This week we have a big list of new synths and gear:
Korg Drumlogue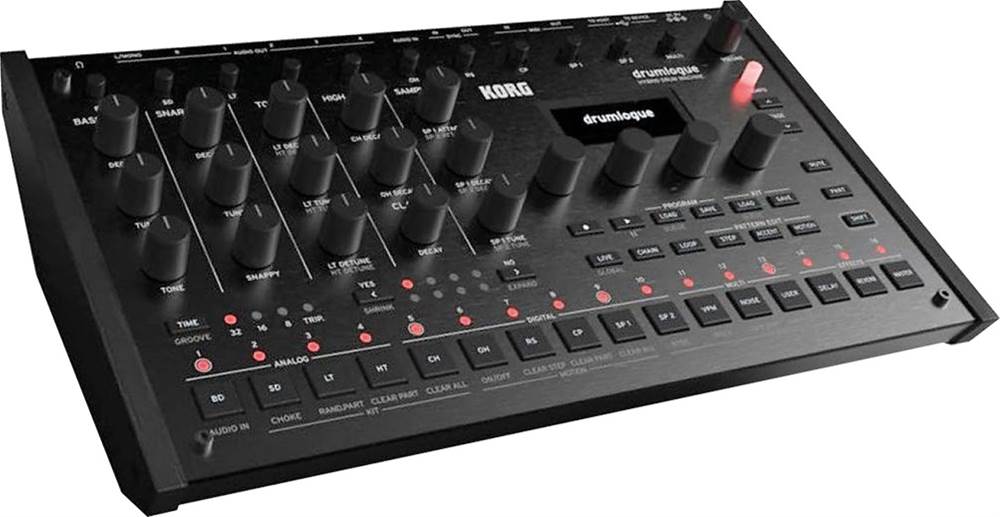 We've been anticipating the release of the Drumlogue for some time now (since January 2021). We had a chat about it on the Synth Geekery show back in episode (time mark 41:34):
A quick re-cap of the features:
4 Part analog drum sounds – with new analog circuits designed by Junichi Ikeuchi (ARP 2600 M, MS-20 mini, ARP Odyssey…)
6 Part digital drum sounds (PCM samples or load your own)
1 Part "multi" – a choice between VPM, noise and User (SDK for custom oscillators) – which includes the Sinevibes Nano synth engine.
64 drum kits pre-loaded with 128 banks available for user, plus USB stick samples to load into 32MB sample memory
Sequencer with motion record
Onboard FX with delay, reverb and Master FX (like compression, overdrive etc) – external audio input can use the FX chain.
OLED display with high clarity for editing of many parameters on each part and FX settings.
Decent amount of assignable outputs plus master L(mono)/R master. USB type A and B for connectivity including host bus for MIDI controllers. MIDI DIN In and Out. Plus Clock sync In and Out.
Price: $600 USD
Link: https://www.korg.com/us/products/drums/drumlogue/
NANO Modules CAIXA 104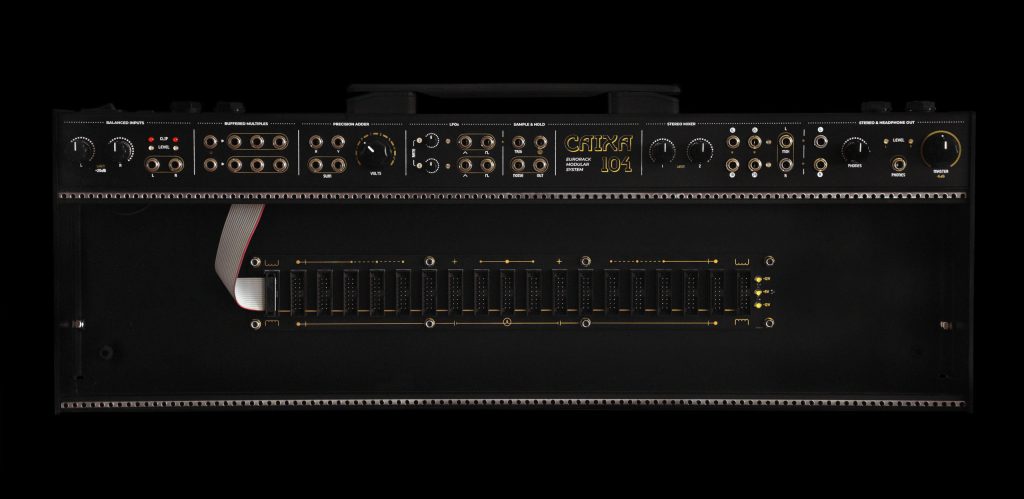 This lightweight Eurorack modular case is made of sturdy aluminium and features 104HP of module space. Weighing only 1.7Kg it can fit deeper modules up to 60mm in depth.

It also includes a top row of 7 modules that usually take up space in your case. These handy inclusions provide:
a balanced stereo input section with "LED" and knob control over your levels,
two 1-to-3 buffered multiples,
a precision adder,
two LFOs,
a sample & hold,
4-channel (2x L/R) stereo mixer,
and a stereo & headphone output section.
There is also a beefy 30W 18 slot busboard power supply. On the top you'll find the output jacks and a sturdy handle.
Price: $699 USD (also available soft case for $99 USD)
Link: https://nano-modules.com/caixa-104/
Dreadbox Raindrops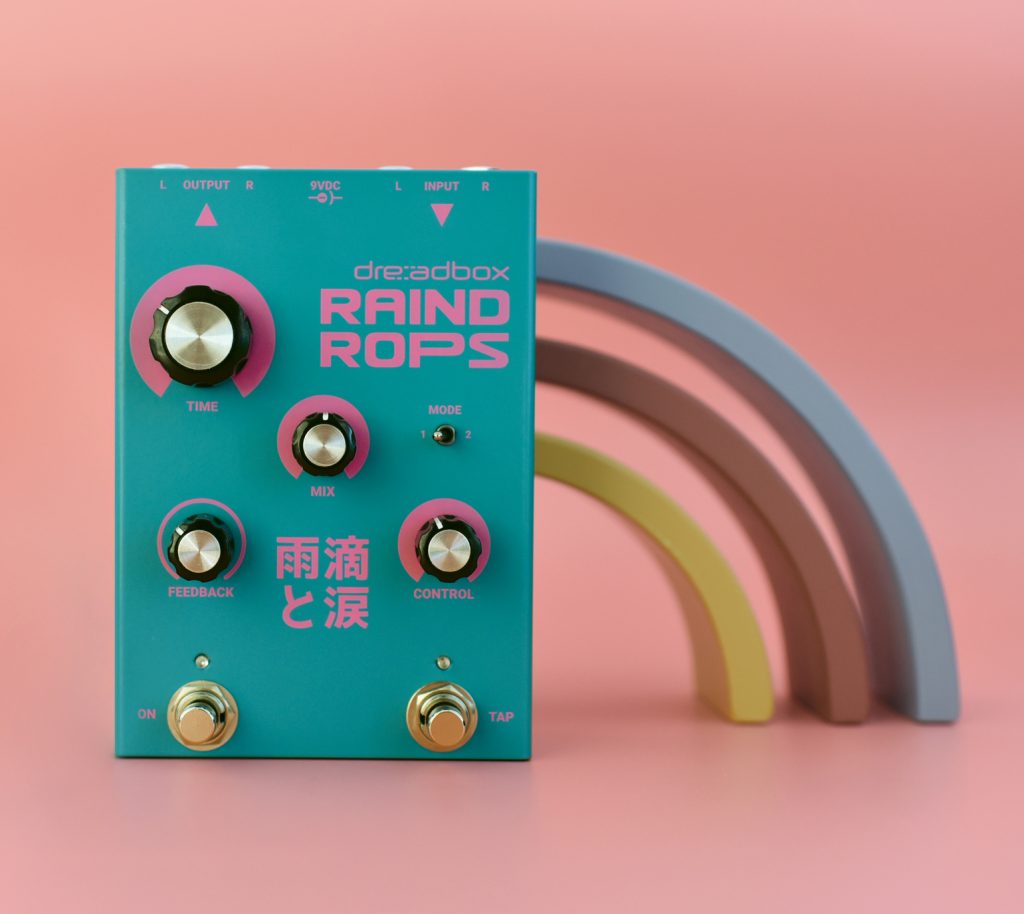 Dreadbox have announced the new Raindrop FX pedal. It features a Hybrid Delay/Pitch Shifter/Reverb FX engine.
From their website:
It is equipped with multiple delay stages and different chips and you can choose between 3 different play modes, where in each one you can have a whole new experience and alternative soundscapes. You can achieve from simple short echos, to long, dirty and lo-fi delays and from simple pitch shifting bursts to extensively lasting reverbs.

dreadbox website
Delay, Pitch Shifter, Reverb
Hybrid circuit with multiple delay stages and ICs
Delay times from 50ms up to 1 sec with tap tempo
(above 700ms starts to become lo-fi and some dirt is added to the repeats)
True stereo in and out
3 different algorithms:
Modulated delay
Pitch shifted delay
Lush reverb
Preset memory for each algorithm
Price: 229 €
Link: https://www.dreadbox-fx.com/raindrops/
Hypersynth HCards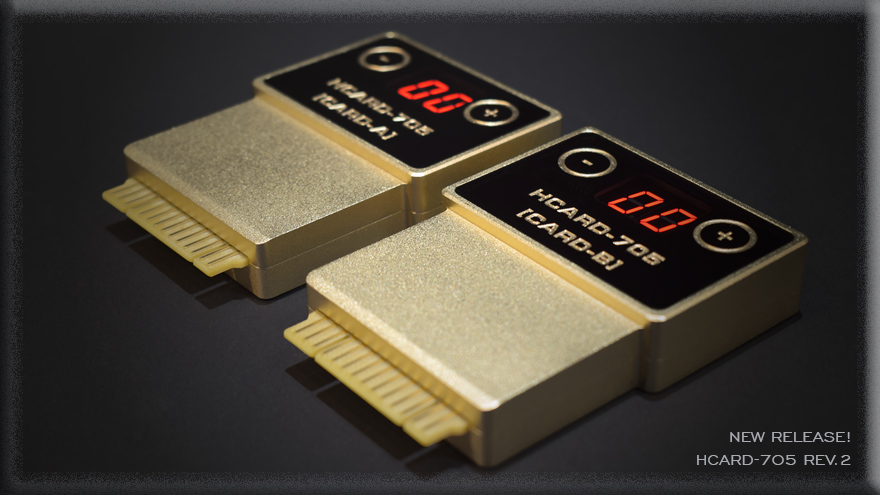 blurb
Price: $199.99 USD
Link: http://www.hypersynth.com/
Ketron Event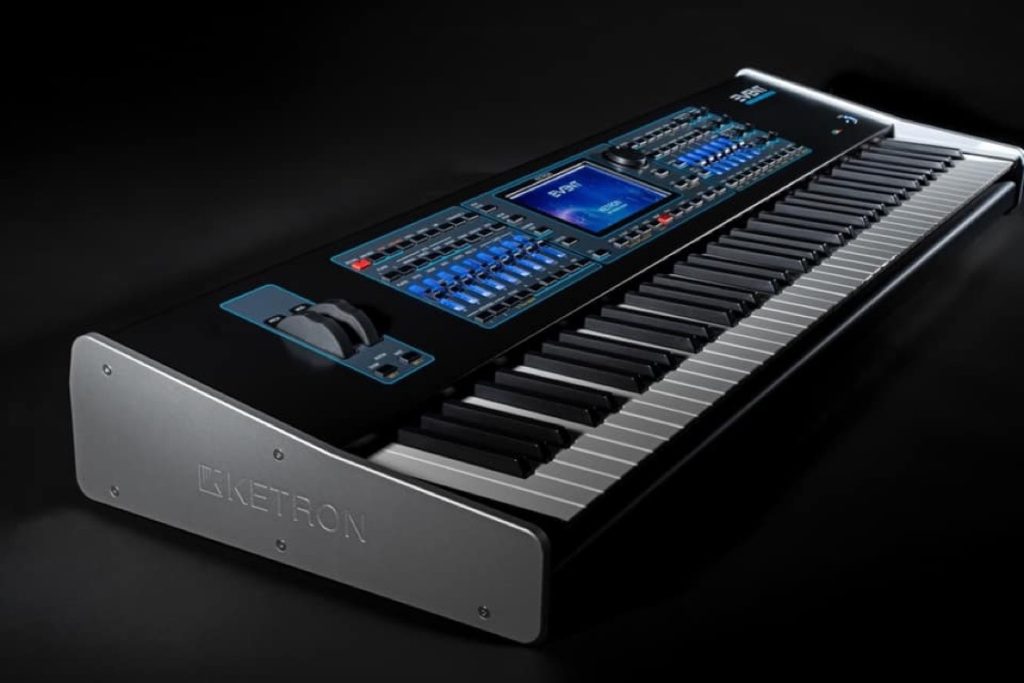 Italian keyboard manufacturer Ketron have announced a new flagship keyboard arranger – Event. It is a 76-key arranger which boasts some interesting interface design and features.

Ketron have been making musical instruments since the early 1980's. Their well kown SD-9 keyboard sells in the US. There's not a lot of information out about the Event as yet, but from the images we can see some interesting connectivity with notable 4 MIDI Din connections including 2 INs, a DVI video port, and an XLR audio input.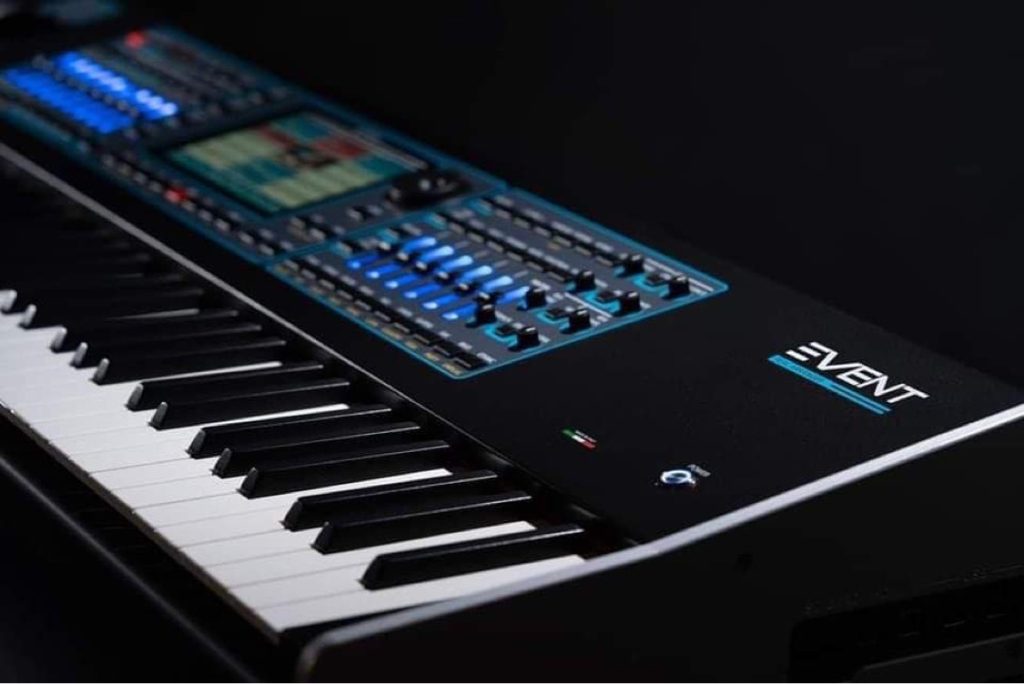 YouTuber Cleber Landin has the following video:
Price: TBA
Link: https://www.ketron.it/en
Price Watch
This week – :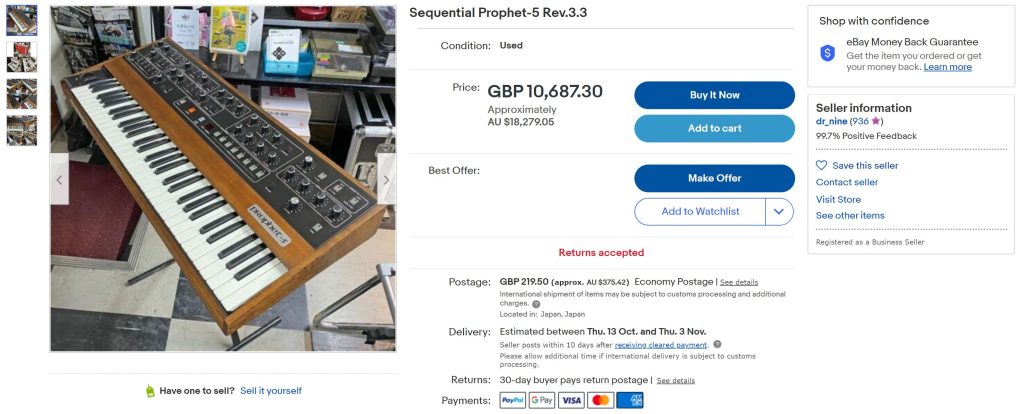 Saturday Sonority
This week's Saturday Sonority we were talking about modular planning!