In episode 185 we are talking about the 185 format sequencer! Plus all the usual segments! Funny Side, News from the Geekery, Price Watch, Name that Synth …
Show contents:
About the Synth Geekery Show
Synth Geekery is a weekly podcast/live stream (YouTube) show about everything synthesizers, drum machines, samplers, sequencers, eurorack and music technology. We take the "one of the masses" viewpoint, where we are also users of gear just like you (read: we're not influenced by commercial product placement).
The show relies on the generous contributions of the synth community. You can contribute in many ways including supporting us via our YouTube Channel Membership or Patreon. We also have regular and special video guests: if you would like to take part in future shows – please contact me via email on the about page here.
Guests
This week's video guests are:
Daren T. Housse
Bandcamp Link: https://darenthousse.bandcamp.com/
Youtube: https://www.youtube.com/channel/UCLPHxpZgFKKE1wkG9ndto3A
Daren resides in the UK and is one of the first video guests on the show since 2019. He has a large amount of tracks on his youtube channel plus a great album collection over on BandCamp.
Andrew Brooks
Main link – https://www.youtube.com/user/sunhoney1uk
BandCamp link: https://andyvonal.bandcamp.com/
Andy resides in the UK and has been a regular member of the show since 2020. He has performed live and offers a wealth of knowledge for live electronic music setups and small studio configurations.
SynthAddict
Andy is a musician and technologist from the bay area in California. He has an amazing collection of music tech gadgets and a large knowledge of synthesizers.
Youtube: https://www.youtube.com/channel/UCUtABvP7q29uvLKi73zIjFQ
Video replay
Funny Side
The funny side segment is a collection of memes that are somewhat relevant to the synth geekery community. Some of these images are taken from Facebook, Instagram and other social media sources. Please respect the creators. Hope you enjoy this week's selection: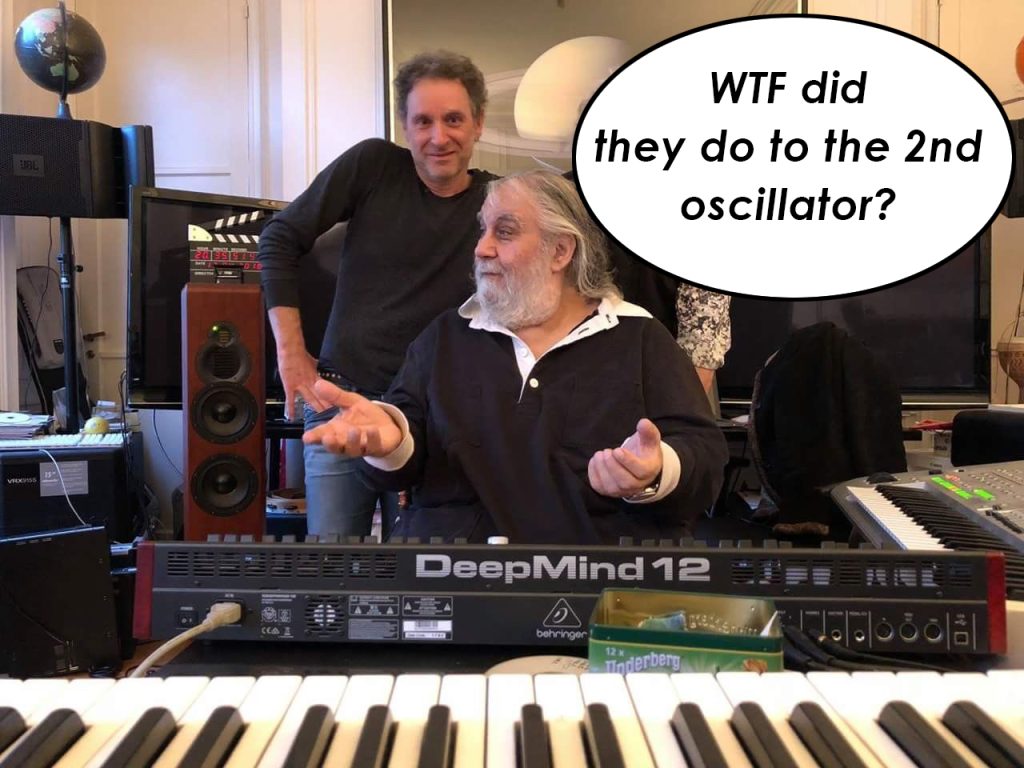 News from the Geekery
This week we have a big list of new synths and gear:
Sequential Trigon 6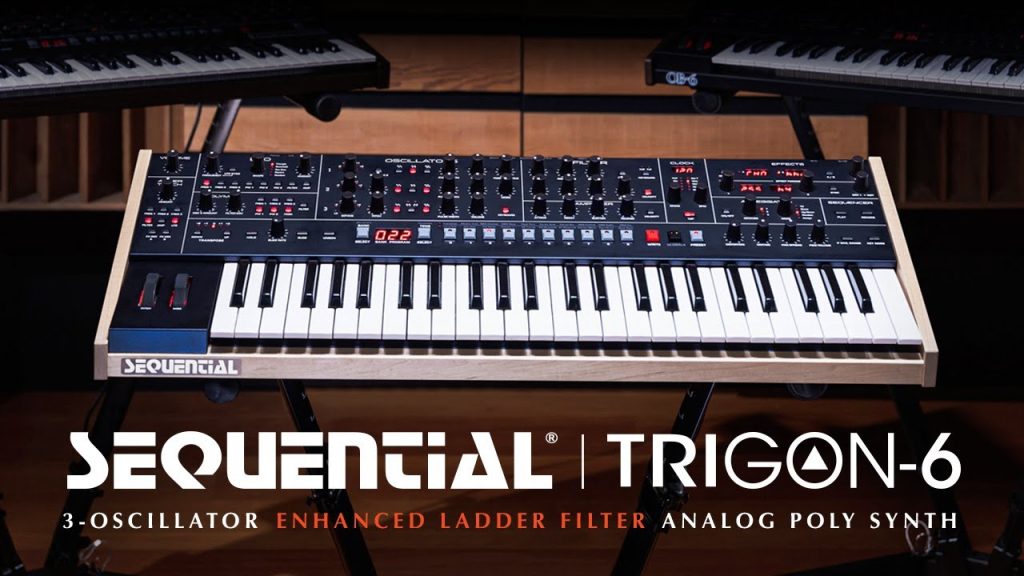 6 voice polyphonic analog synthesizer with 3 VCO's per voice. This is the last synthesizer that Dave Smith worked on before he died.
Price: 3999€
Link: https://www.sequential.com/
Waldorf Streichfett Plugin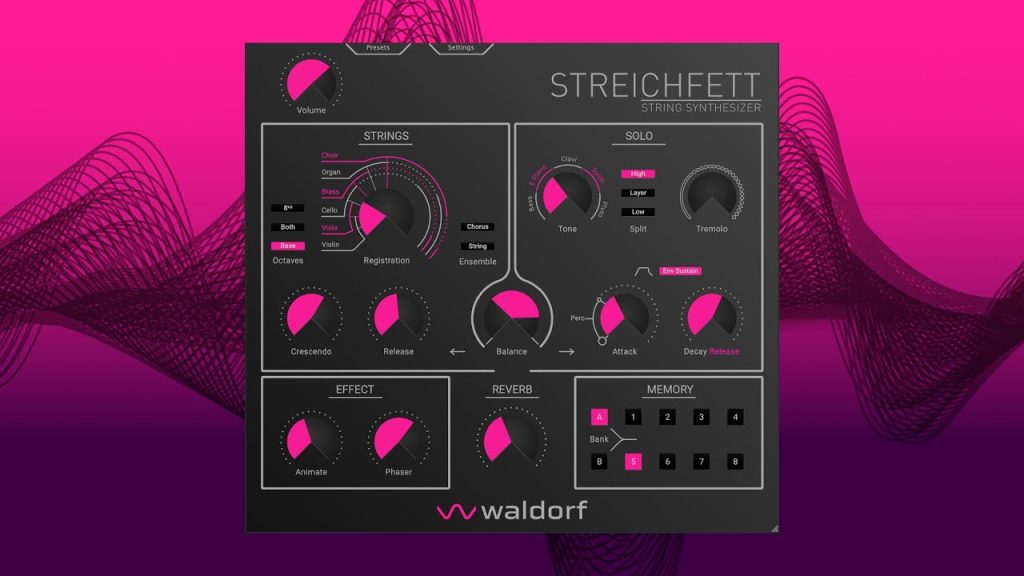 VST/AU plugin of the hardware Streichfett string machine synthesizer.
Price: 33€ on a special deal – then prices go up
Link: https://waldorf-music.com
Waldorf Kyra SE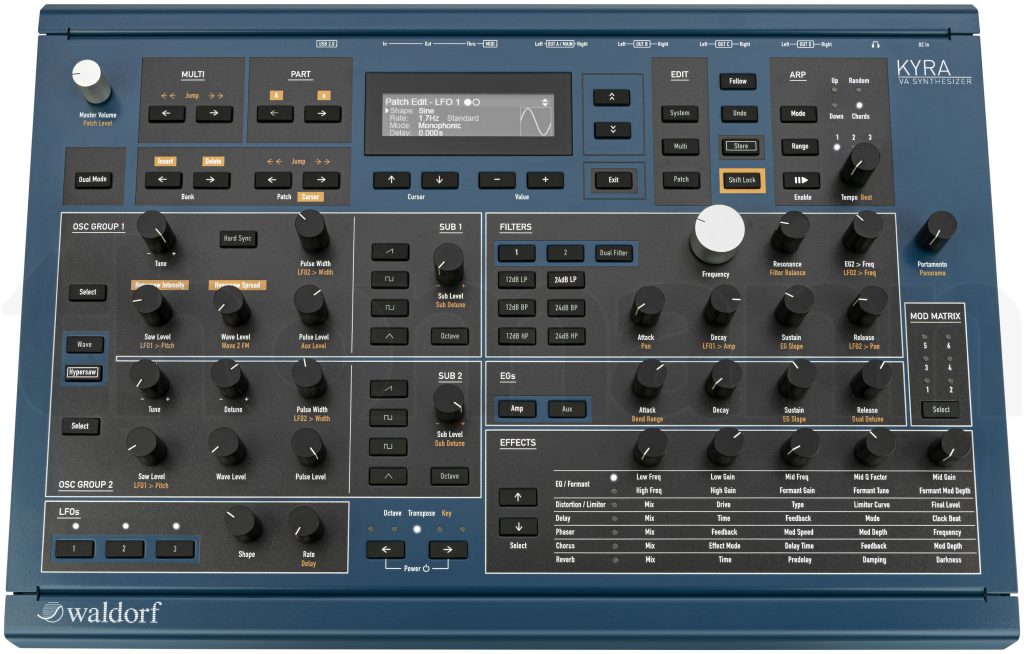 No new differences other than the seablue paint job …
Price: 1799€ – Limited to 200 units.
Link: https://www.waldorfmusic.com/en/kyra
Aodyo Anyma Omega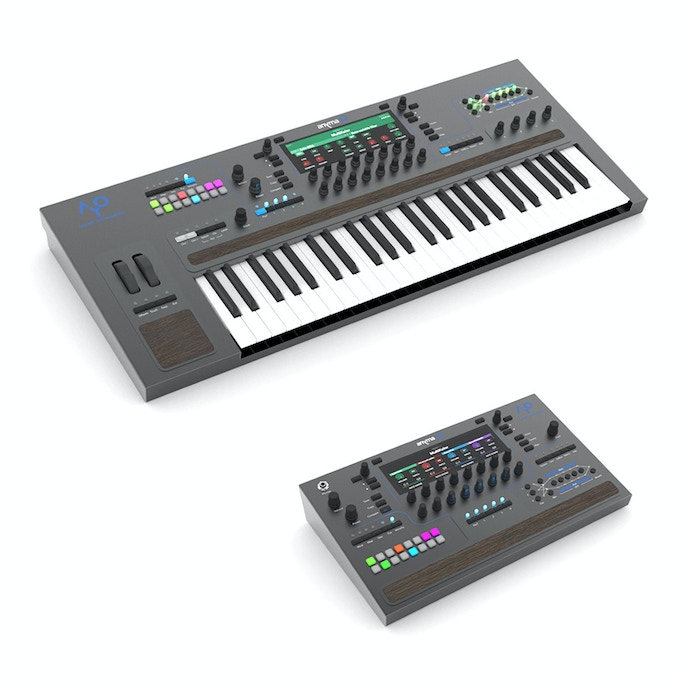 Physical modelling synthesizer with thanks to Mutable Instruments Elements, Rings, Clouds etc.
Price: various offers via kickstarter
Link: https://www.kickstarter.com/projects/aodyo-anyma-phi/anyma-omega-polyphonic-physical-modelling-synthesizer
Rondo String Machine

The Rondo is a string machine from GM LAB. It looks to be based on his iOS App Electrorchestra – which leads me to believe it is a digital emulation.
Price: ~ 200€
Link: https://gmlab.it/index.html
Knobula Chord Pilot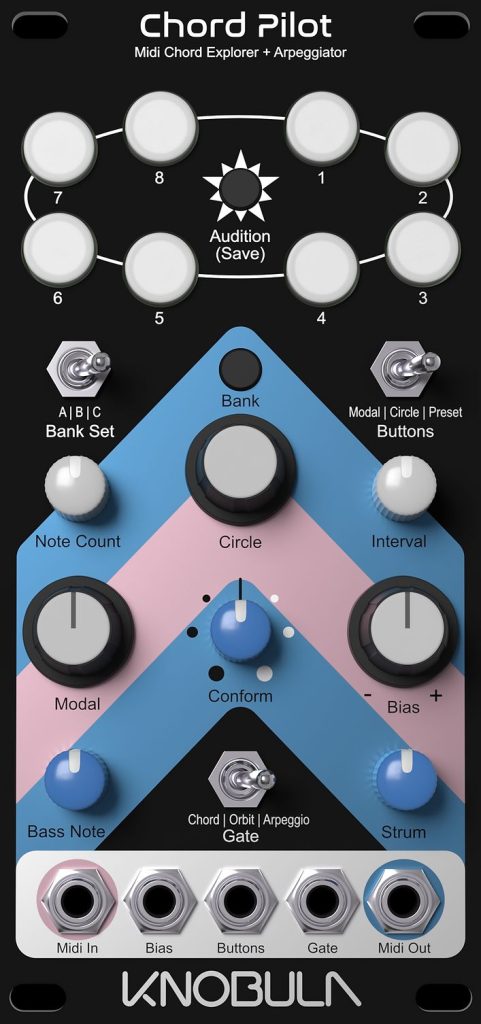 Arpeggiator and MIDI chords come to eurorack …
Price: $399 USD
Link: https://www.knobula.com/chord-pilot
Blukač Endless Processor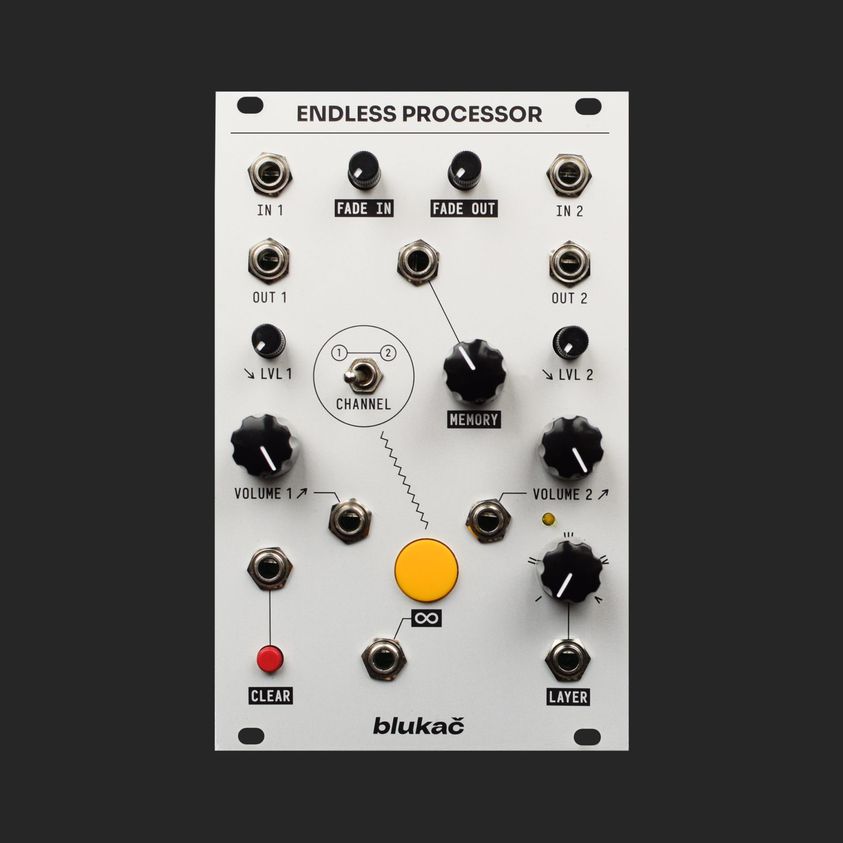 Blukač are from the Ukraine, and are releasing the Endless Processor. It's been described as a sound sustainer machine. Perfect for those who like drones and ambient background sounds.
Price: 250€
Link: https://blukac.com/
Befaco / Molten Modular MTR

Robin Vincent – aka Molten Modular guy – made a eurorack module in conjunction with Befaco. It lights up and attenuates audio and CV.
Price:
Link:
Price Watch
This week – we visited a number of auctions, here are the screen grabs:
Saturday Sonority
This week's Saturday Sonority we were talking about Groove Boxes!