In episode 195 we are talking about Oscillators! Plus all the usual segments! Funny Side, News from the Geekery, Price Watch, Name that Synth …
Show contents:
About the Synth Geekery Show
Synth Geekery is a weekly podcast/live stream (YouTube) show about everything synthesizers, drum machines, samplers, sequencers, eurorack and music technology. We take the "one of the masses" viewpoint, where we are also users of gear just like you (read: we're not influenced by commercial product placement).
The show relies on the generous contributions of the synth community. You can contribute in many ways including supporting us via our YouTube Channel Membership or Patreon. We also have regular and special video guests: if you would like to take part in future shows – please contact me via email on the about page here.
Guests
This week's video guests are:
Daren T. Housse
Bandcamp Link: https://darenthousse.bandcamp.com/
Youtube: https://www.youtube.com/channel/UCLPHxpZgFKKE1wkG9ndto3A
Daren resides in the UK and is one of the first video guests on the show since 2019. He has a large amount of tracks on his youtube channel plus a great album collection over on BandCamp.
Andrew Brooks
Main link – https://www.youtube.com/user/sunhoney1uk
BandCamp link: https://andyvonal.bandcamp.com/
Andy resides in the UK and has been a regular member of the show since 2020. He has performed live and offers a wealth of knowledge for live electronic music setups and small studio configurations.
SynthAddict
Andy is a musician and technologist from the bay area in California. He has an amazing collection of music tech gadgets and a large knowledge of synthesizers.
Youtube: https://www.youtube.com/channel/UCUtABvP7q29uvLKi73zIjFQ
Ian J. Cole
Ian is a musician, composer, sound designer and producer currently producing solo ambient electronic music. He also runs Sinners Music which is a Record Company and Online Music Retailer in East Yorkshire, England
Youtube: https://www.youtube.com/c/IanJCole
Video replay
Funny Side
The funny side segment is a collection of memes that are somewhat relevant to the synth geekery community. Some of these images are taken from Facebook, Instagram and other social media sources. Please respect the creators. Hope you enjoy this week's selection: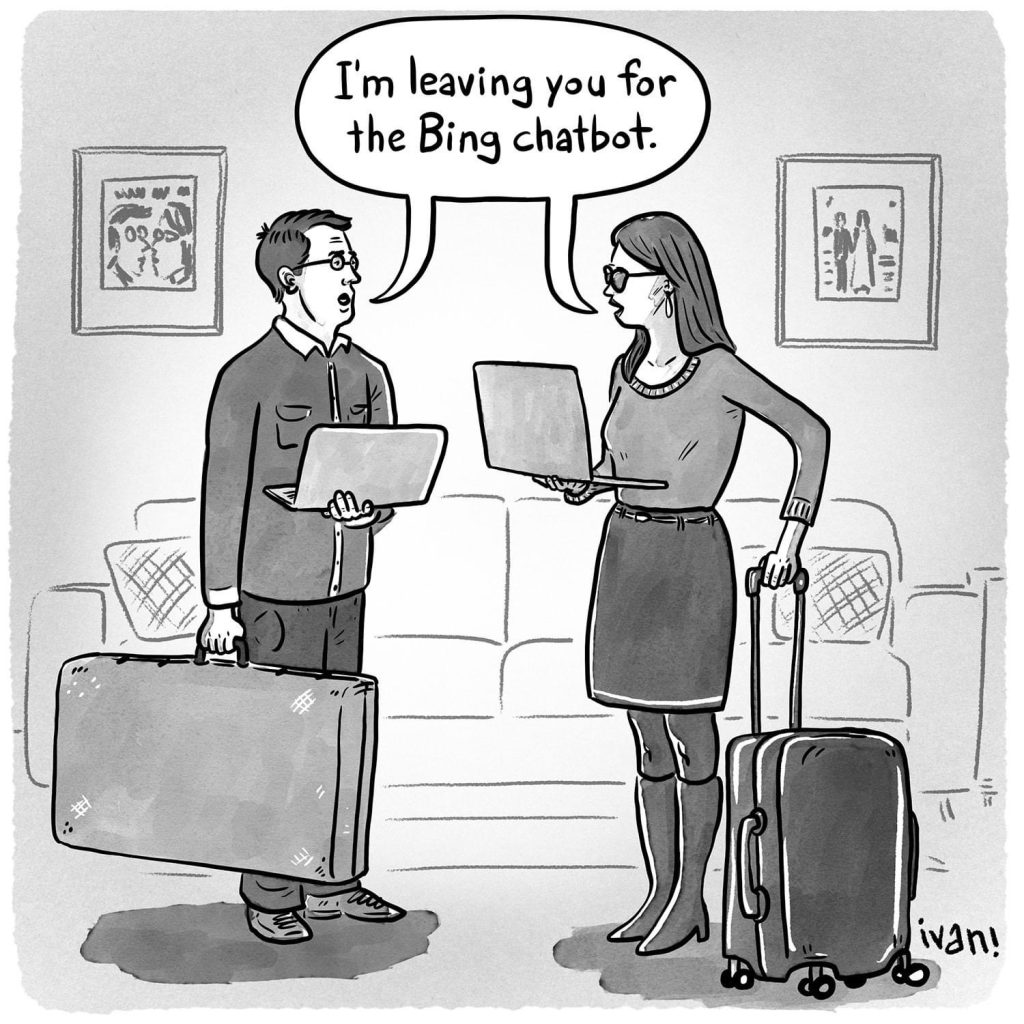 News from the Geekery
This week we have a big list of new synths and gear:
Korg ARP Odyssey FS Kit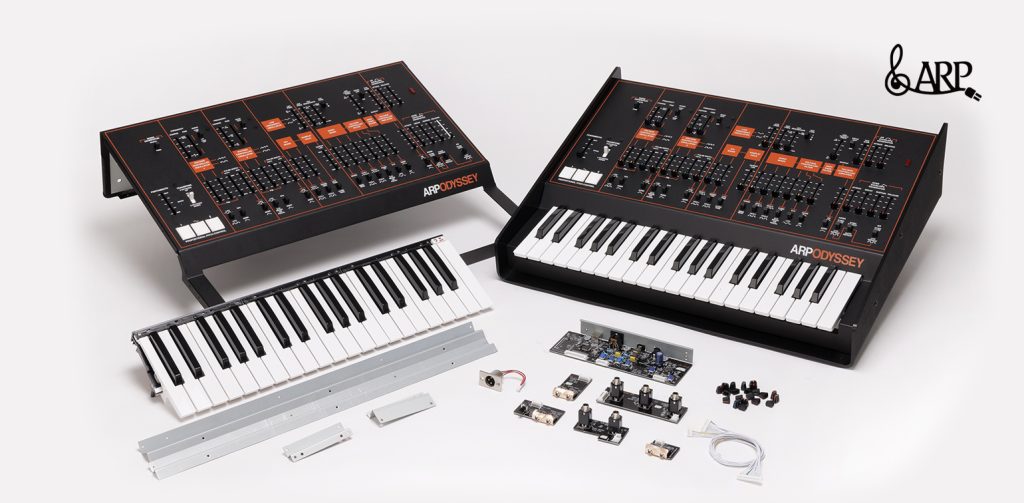 Korg have announced the ARP Odyssey FS Kit version of the iconic analog monophonic synthesizer. It comes as the Rev 3 version of the Odyssey with a switchable filter (for 3 different styles).
If you collect this gear – it also comes with a commemorative plaque embossed with a unique serial number: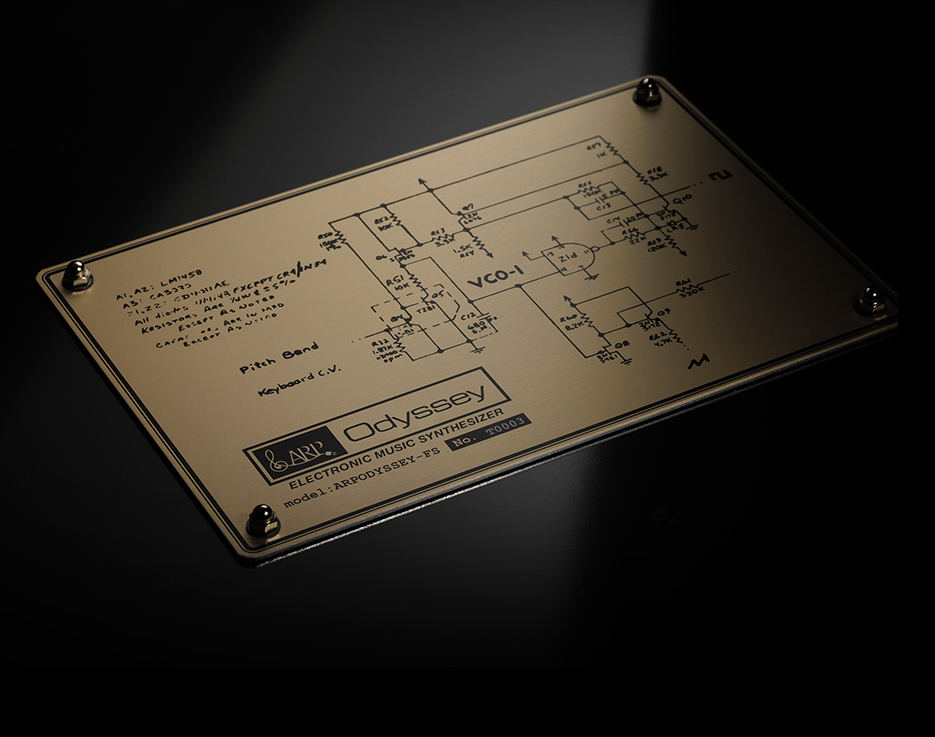 The ARP ODYSSEY FS Kit comes with a diverse variety of music software from Izotope including "Ozone Elements" which lets you not only create songs but also master them using AI, "Skoove" which will help you improve your keyboard playing skills, "Reason Lite" DAW software, as well as software synths from KORG and other brands.
The remake of the famous ARP synth occured some 6 years ago now – which seems to have flown by:
What do you think? I'm not sure I'd be calling this a kit – more like a bit of fun. It may even be beneficial for posting if it packs up smaller.
Price: $1899 USD
Link: https://www.korg.com/us/products/synthesizers/arpodyssey_fs_kit/
Behringer Brains (Reloaded)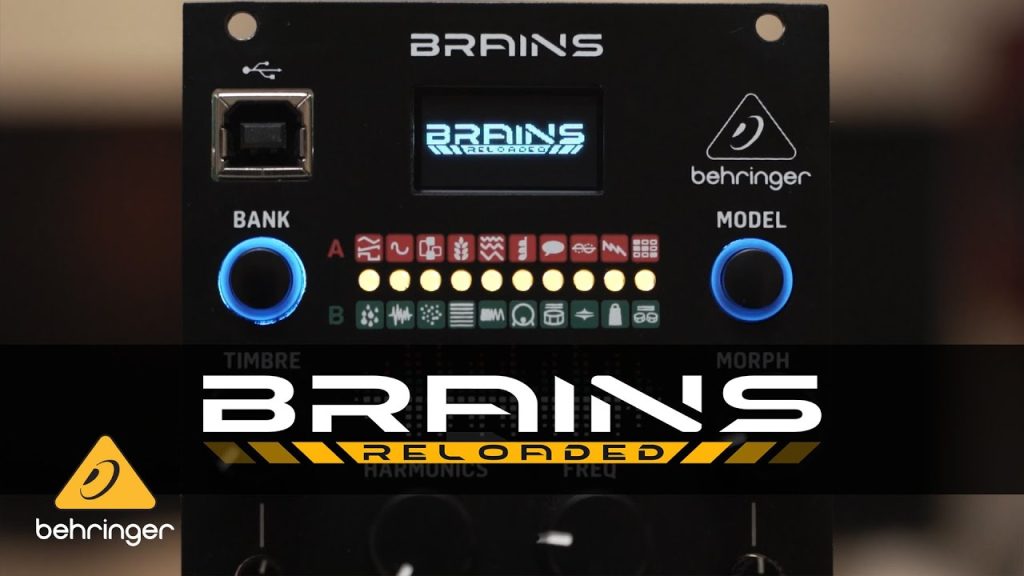 BRAINS Reloaded is a free firmware update that introduces 5 New Synth Engines to the Behringer BRAINS oscillator Module.
Engine One – BX7 is an FM synthesizer that includes 32 classic FM Synth patches. All of which are fully exchangeable with native DX7 patches that can be easily uploaded via the Behringer SynthTribe application.
Engine Two – BASSLINE delivers the iconic TD-3 sound to Eurorack. With controls giving you access to distortion, resonance, modulation, and decay; BASSLINE certainly brings a new level of acid to the modular table.
Engine Three – Wave Generator provides a plethora of waveforms with its gritty sound capable of cutting through in every modular session. Controls over waveform types, bit crusher, and sample rate gives you full control over dialling in the perfect tones for your waveform.
Engine Four – VOX is a synthesized vocal morphing sound engine giving you full control over formant shift, resonance, and vowel blends.
Engine Five – Audio Scope allows you to route any external audio signal into BRAINS V/OCT input, allowing BRAINS OLED Display to act as a handy oscilloscope to keep an eye on your waveforms.
Update is done via this website software: https://www.behringer.com/product?modelCode=P0E6H
Price: FREE
Behringer releases
Behringer have announced production releases of the following products: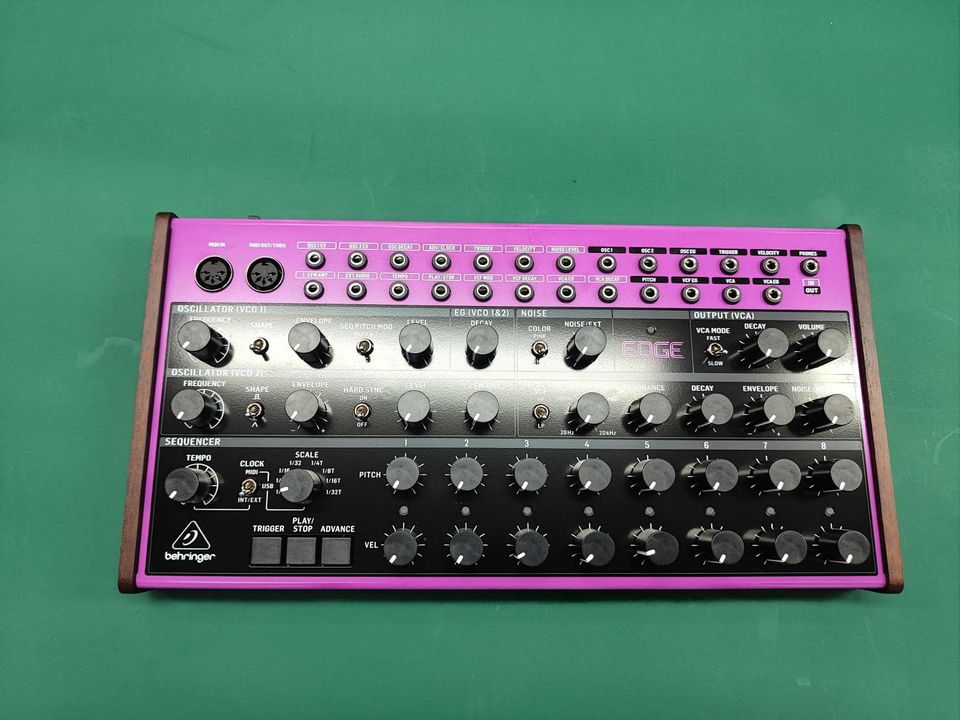 Behringer Edge
Behringer MS-1 Mk II
Behringer Pro-800
Behringer Solina
Behringer Toro
Division 6 Dual Mini Sequencer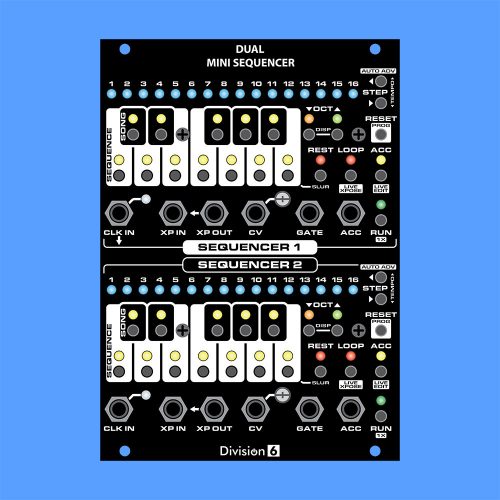 An interesting 18HP DIY eurorack module – the Dual Mini Sequencer offers 2 sequencers with 16 steps and a small octave keypad/keyboard for input. Use one for playing notes and the other for transposing the first. Each sequencer runs independently of each other. They both have their own clock.
Inputs
CLK IN (External clock input)
XP IN (Expansion input; Starts sequencer back at step 1. Use for daisy-chaining multiple units)
Outputs
XP OUT (Sends pulse when sequencer goes past last step. Use for daisy-chaining multiple units)
CV OUT
GATE OUT
ACC OUT (Can be programmed on or off in each sequence step)
Features
CV OUT covers 5 octaves, and can be tuned using front-accessible trim pot
Sequences can be set to any length up to 16 steps by using LOOP feature
Setting a step to REST holds previous pitch and doesn't fire GATE
In Standby mode, sequencer can be used as a tiny keyboard without altering programmed sequences
Price: $220 USD fully built or as little as $6 USD if you DIY
Link: https://division-6.com/products/dual-mini-sequencer/
Price Watch
This week – we visited a number of auctions, here are the screen grabs: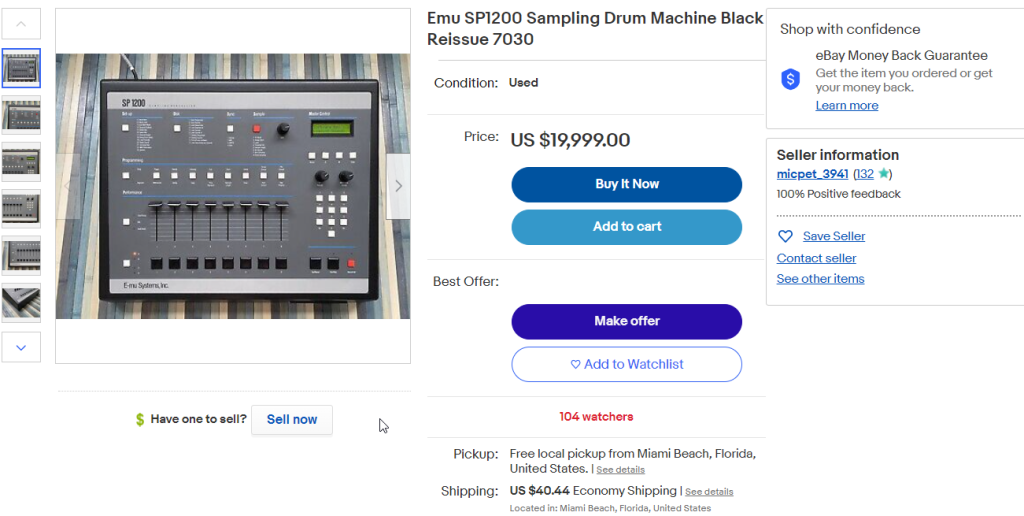 Name That Synth
No name that synth this week – send one in!
If you are after more information about Name that Synth – please check out this page here.
Saturday Sonority
This week's Saturday Sonority we were talking about Oscillators!