In episode 219 we talked about …! Plus all the usual segments! Funny Side, News from the Geekery, Price Watch, Name that Synth …
Show contents:
About the Synth Geekery Show
Synth Geekery is a weekly podcast/live stream (YouTube) show about everything synthesizers, drum machines, samplers, sequencers, eurorack and music technology. We take the "one of the masses" viewpoint, where we are also users of gear just like you (read: we're not influenced by commercial product placement).
The show relies on the generous contributions of the synth community. You can contribute in many ways including supporting us via our YouTube Channel Membership or Patreon. We also have regular and special video guests: if you would like to take part in future shows – please contact me via email on the about page here.
Guests
This week's video guests are:
Daren T. Housse
Bandcamp Link: https://darenthousse.bandcamp.com/
Youtube: https://www.youtube.com/channel/UCLPHxpZgFKKE1wkG9ndto3A
Daren resides in the UK and is one of the first video guests on the show since 2019. He has a large amount of tracks on his youtube channel plus a great album collection over on BandCamp.
of knowledge for live electronic music setups and small studio configurations.
SynthAddict
Andy is a musician and technologist from the bay area in California. He has an amazing collection of music tech gadgets and a large knowledge of synthesizers.
Youtube: https://www.youtube.com/channel/UCUtABvP7q29uvLKi73zIjFQ
Ian J. Cole
Ian is a musician, composer, sound designer and producer currently producing solo ambient electronic music. He also runs Sinners Music which is a Record Company and Online Music Retailer in East Yorkshire, England
Youtube: https://www.youtube.com/c/IanJCole
Chris (Maikshifter)
https://www.youtube.com/@Maikshifter
Video replay
Funny Side
The funny side segment is a collection of memes that are somewhat relevant to the synth geekery community. Some of these images are taken from Facebook, Instagram and other social media sources. Please respect the creators. Hope you enjoy this week's selection:
News
Bastle Kastle ARP
Handheld ARP/Chiptune generative groove box with patching.
Price: $107
Link: https://bastl-instruments.com/instruments/kastle-arp
Nekyia Circuits – new modules
Root Locus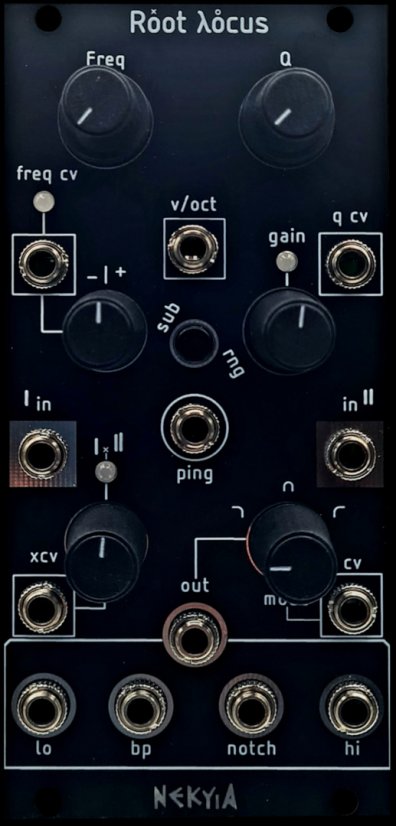 Root Locus is an analogue multimode filter that is 12db/oct. It's based on the CGS512 VCFQ filter (Serge design). It has 2 inputs with crossfading and gain control plus a variable mode output with cv controls for filter modes. It also has a ping output feature that is great for percussive sounds. There is also a sub range switch for interesting results plus a quadrature LFO (in self-oscillation).
Price: $291
Link: https://nekyiacircuits.com/root-locus/
Opal
Opal is a 3-channel switchable attenuverter and summing mixer. It has 3 position switches per channel that assigns each channel to their busses or muting in the middle.
Price: $139
Link: https://nekyiacircuits.com/opal/
Obsidian

Obsidian is a dual analogue VC LFO with triangle and square wave outputs.
Price: $233
Link: https://nekyiacircuits.com/obsidian/
Sosumi

Sosumi is a dual low pass gate with vactrols!
Price: $151
Link: https://nekyiacircuits.com/sosumi/
Modal Electronics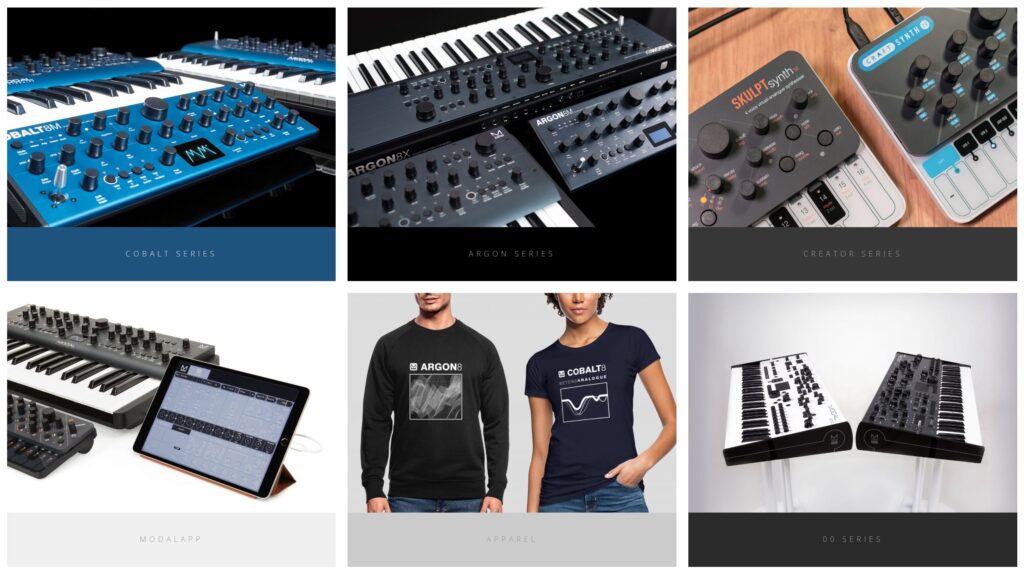 Moog Music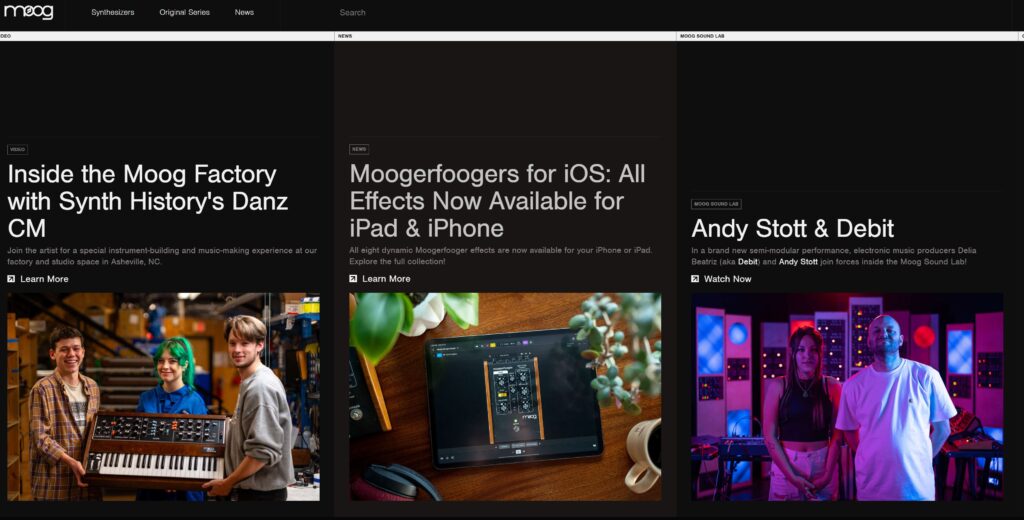 Behringer LM Drum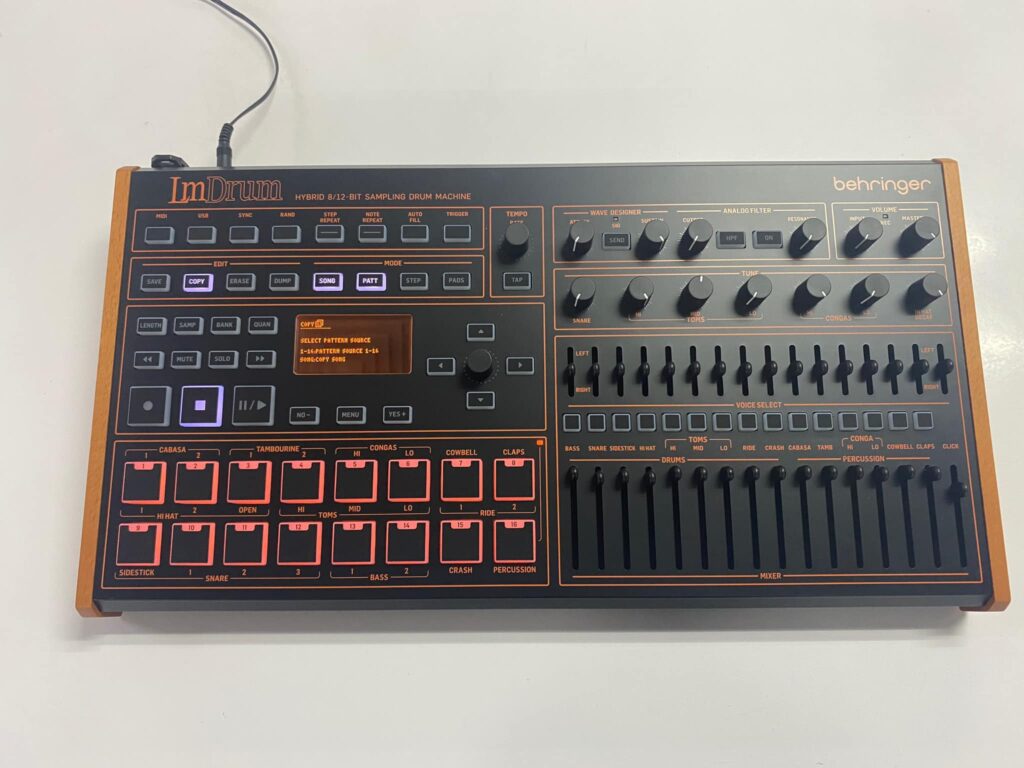 Link: https://www.facebook.com/photo/?fbid=873076361072111&set=pcb.873076394405441
Price Watch
Find below images to the items we showed for the price watch segment.