In episode 196 we are talking about Envelopes! Plus all the usual segments! Funny Side, News from the Geekery, Price Watch, Name that Synth …
Show contents:
About the Synth Geekery Show
Synth Geekery is a weekly podcast/live stream (YouTube) show about everything synthesizers, drum machines, samplers, sequencers, eurorack and music technology. We take the "one of the masses" viewpoint, where we are also users of gear just like you (read: we're not influenced by commercial product placement).
The show relies on the generous contributions of the synth community. You can contribute in many ways including supporting us via our YouTube Channel Membership or Patreon. We also have regular and special video guests: if you would like to take part in future shows – please contact me via email on the about page here.
Guests
This week's video guests are:
Daren T. Housse
Bandcamp Link: https://darenthousse.bandcamp.com/
Youtube: https://www.youtube.com/channel/UCLPHxpZgFKKE1wkG9ndto3A
Daren resides in the UK and is one of the first video guests on the show since 2019. He has a large amount of tracks on his youtube channel plus a great album collection over on BandCamp.
Andrew Brooks
Main link – https://www.youtube.com/user/sunhoney1uk
BandCamp link: https://andyvonal.bandcamp.com/
Andy resides in the UK and has been a regular member of the show since 2020. He has performed live and offers a wealth of knowledge for live electronic music setups and small studio configurations.
SynthAddict
Andy is a musician and technologist from the bay area in California. He has an amazing collection of music tech gadgets and a large knowledge of synthesizers.
Youtube: https://www.youtube.com/channel/UCUtABvP7q29uvLKi73zIjFQ
Ian J. Cole
Ian is a musician, composer, sound designer and producer currently producing solo ambient electronic music. He also runs Sinners Music which is a Record Company and Online Music Retailer in East Yorkshire, England
Youtube: https://www.youtube.com/c/IanJCole
Video replay
Funny Side
The funny side segment is a collection of memes that are somewhat relevant to the synth geekery community. Some of these images are taken from Facebook, Instagram and other social media sources. Please respect the creators. Hope you enjoy this week's selection: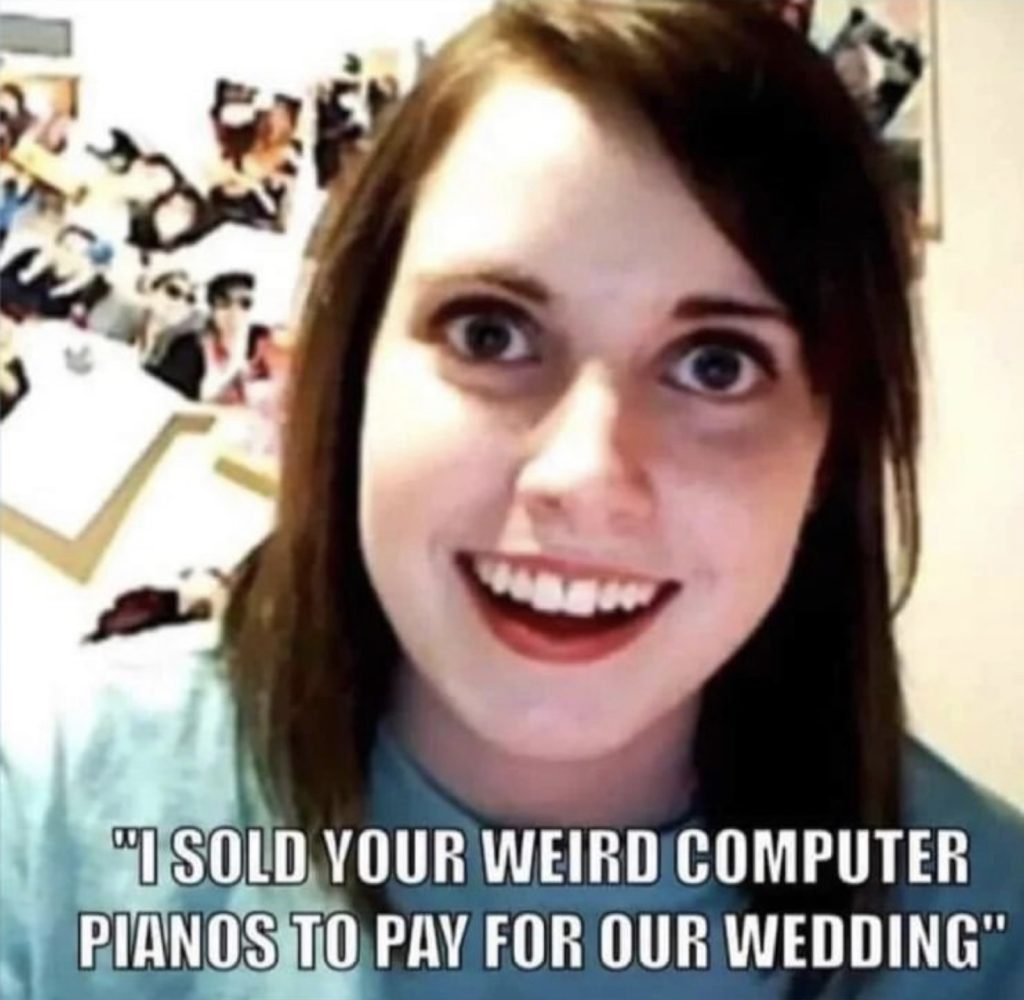 News from the Geekery
This week we have a big list of new synths and gear:
Behringer announce more Moogerfooger clones
Further to the announcement of the BM-102 Ring Mod a few weeks ago (see Synth Geekery 194), yeasterday (10th March 2023) – they've announced another two via their facebook (links below). They also announced a year ago the prototype of the delay (MF-104) – which they named AD-104. To date, we haven't seen this emerge. I know that Moog had issues making it because the BBD chip was hard to source.
BM-103 Phaser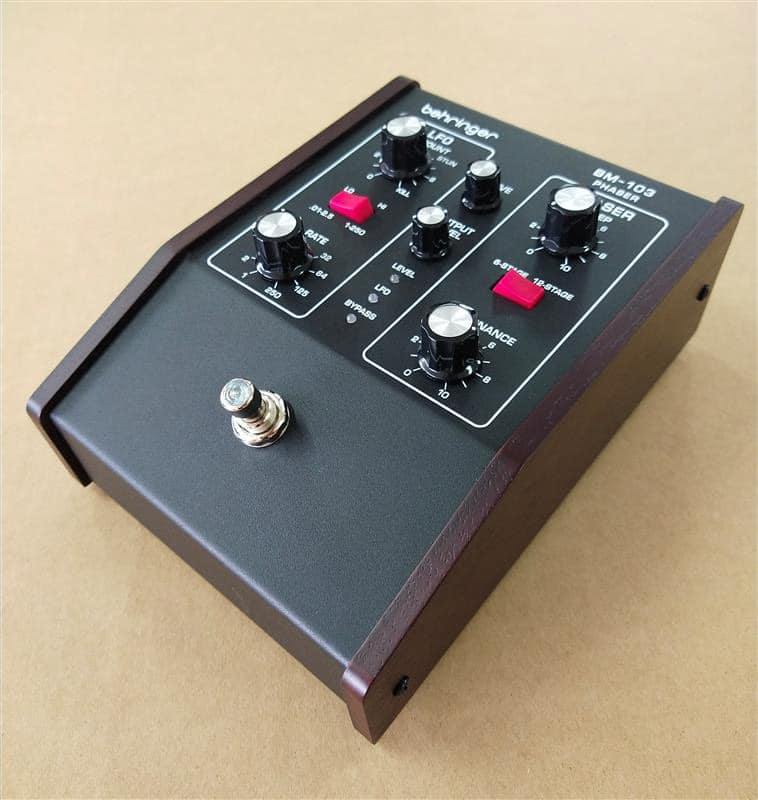 At this stage it is just a prototype, but it is modelled/cloned after the MoogerFooger MF-103 12-stage phaser and has identical layouts of knobs, switches and connections. If they do this the same – it will be a great addition as Moog are no longer making it.
Link: https://www.facebook.com/Behringer/posts/pfbid02Mu1zorRADeEg33EmqKHAXj2Mxu9KUQARKT3vNevPkKgWw2JtvN8vnvxSEJ5ppwVGl
BM-101 Low Pass Filter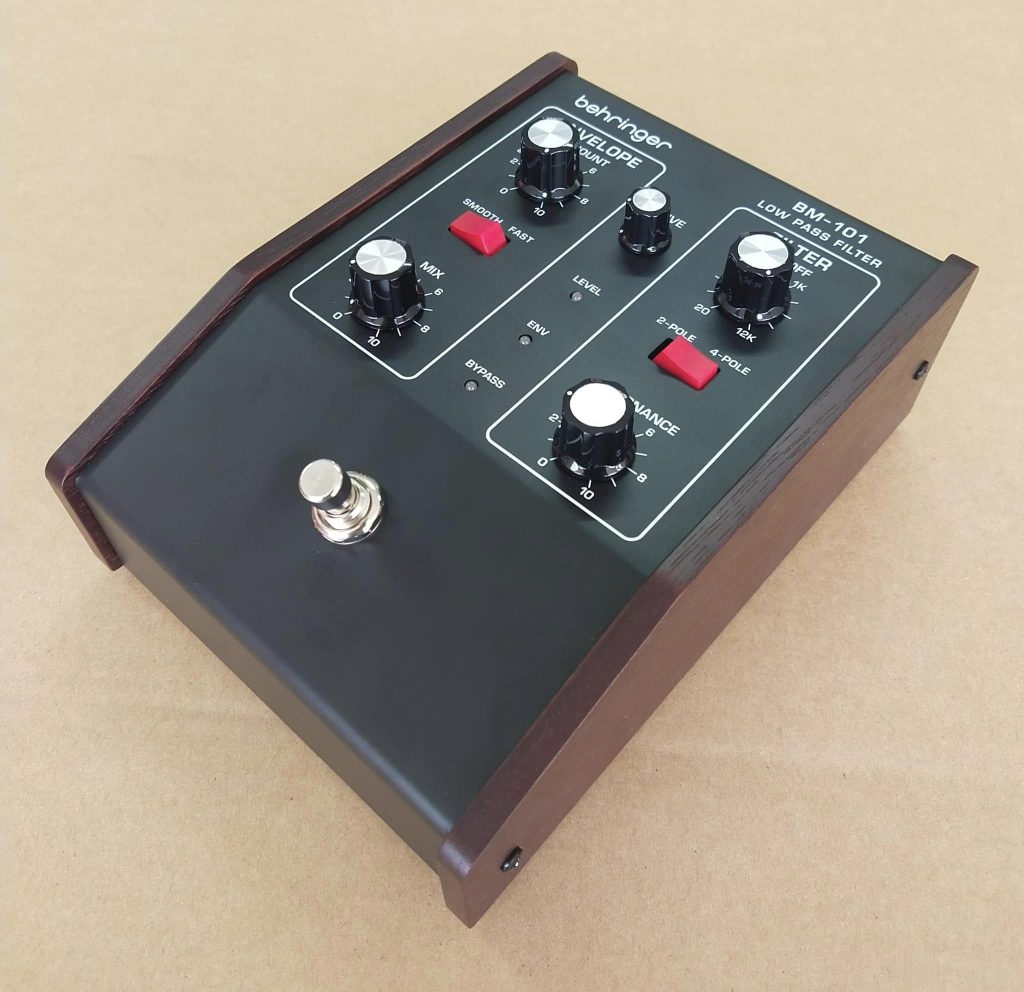 Again, another prototype, modelled after the Moogerfooger MF-101 low pass filter and has identical layouts of knobs, switches and connections.
Link: https://www.facebook.com/Behringer/posts/pfbid05zJYPyCbhMNG7kj5iNEFjQa4paZFNotWKepPsgxX4TzHzagUjCNbghhxK1nxXjgGl
Behringer Neptune 80

Behringer announced today via their Facebook the prototype Neptune-80 – a Juno-6/60 clone. The prototype features an 8-voice polyphonic synth with analog matrix and BBD chorus. THere is an LCD screen to the right and they're showing USB/MIDI connections here:

Ideally this is very similar to the DeepMind 12 chassis and configuration. I guess it wouldn't be too difficult for them to manufacture due to the similarities between the two synths.
I wonder if they're putting the June-60 chorus pedal BBD circuit in – or if they've listened to me harp on for years that they need to use a proper MN-3009 BBD chip … time will tell!
The insides show some interesting circuitry: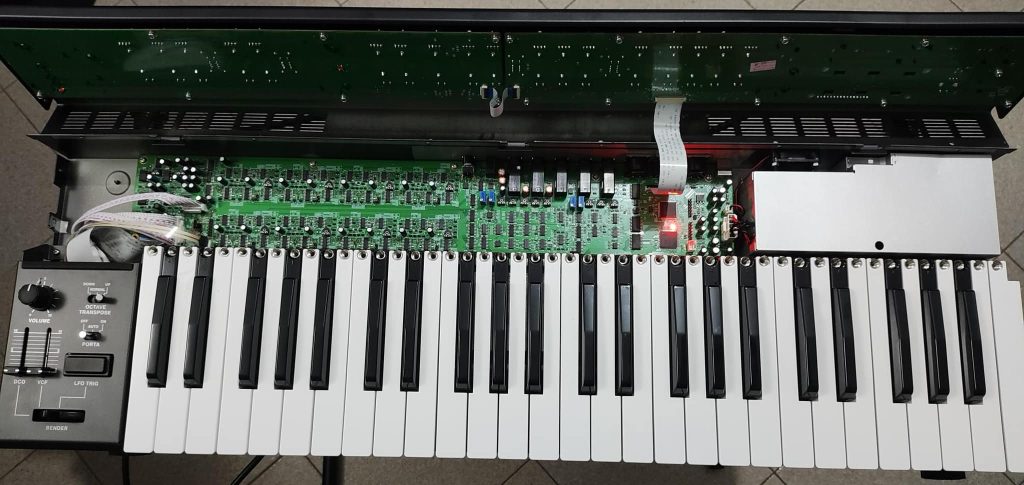 Link: https://www.facebook.com/Behringer/posts/pfbid02LMuKsiCAWWFA8rMmwN76DHYAJkWJWJnbAwZ1yPcHLiXuPdx1wH1RJZYfztbNPydel
Behringer B-Tron III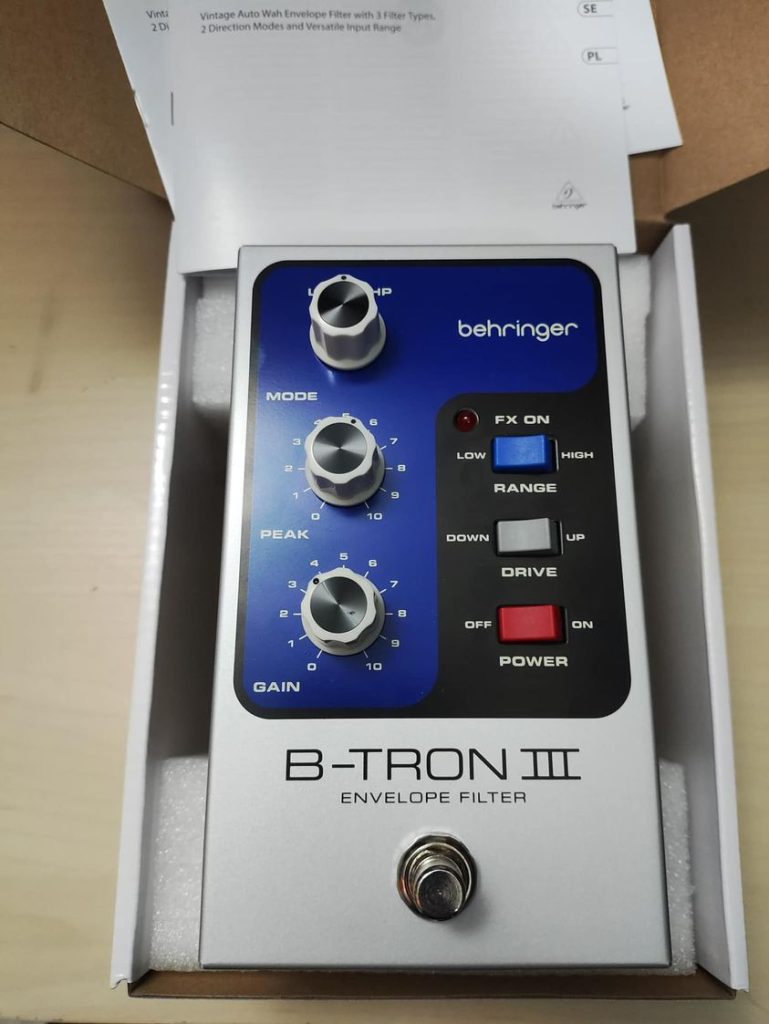 The B-Tron III is modelled after the famous Mutron III pedal from Musitronics. The original pedal is an envelope filter and was first made in 1972 and was used by many Jazz musicians. The original pedals now fetch over $1000. This announcement comes after they announced in November 2022 the clone of the Dual Phase – another design from Musitronics.
Link: https://www.facebook.com/Behringer/posts/pfbid02WfPdmGi3nAc8BLfa6o4Syg8Yvmraen69iCsz34qk4U4sKqxv5jYXhk6wAnVEgkRNl
Price: $99 USD
Behringer RS-9 (update)

Behringer have provided an update to the prototype RS-9. The RS-9 is a eurorack module that is based on their RD-9 drum machines (which is a clone of the Roland TR-909 drum machine from the 80s/90s).
We discussed the original announcement back in April 2022 via Synth Geekery 160 here.
Their announcement is to show they're ready for production. We'd expect to see the final product look much like the one pictured as they check availability of all the components. They originally thought the module would retail for $149 – but have now announced it is $179.
Price: $179 USD
Link: https://www.facebook.com/Behringer/posts/pfbid0yC4517i2rFbsWfC41pWuzbE1pyPKmuVwnRRyQHmzwU8Ybse2kwyZc2erZBwS4wqcl
Roland SH4d leak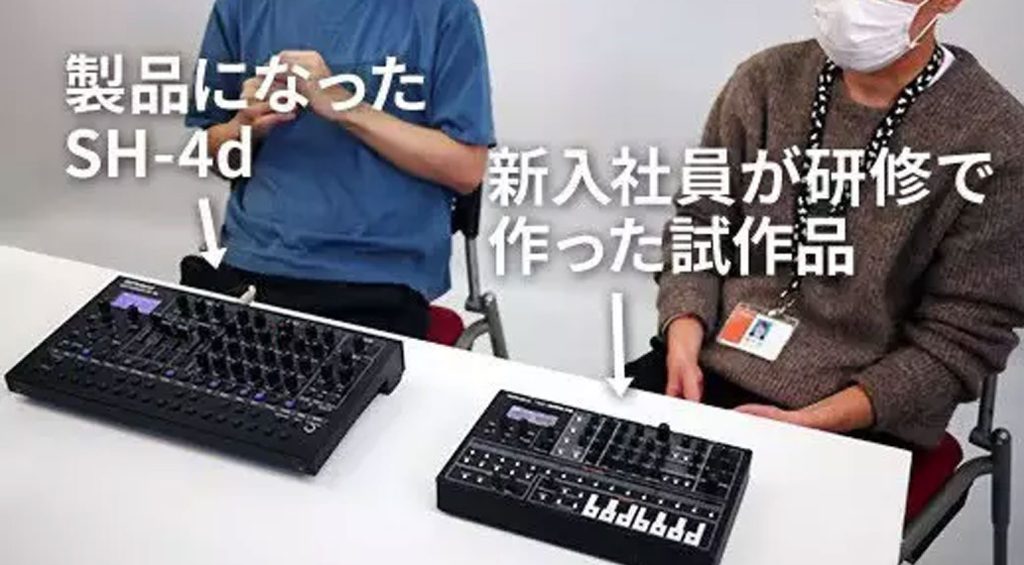 Roland shows a mystery synthesizer in their recent newsletter. They claim it is a prototype made by their new engineer. However, could this be a new product on the horizon? It looks similar to the SH-202 bassline groovebox with the keyboard sequencer.
Link: https://www.roland.com/jp/promos/gakuya/
Eternal Engine MARS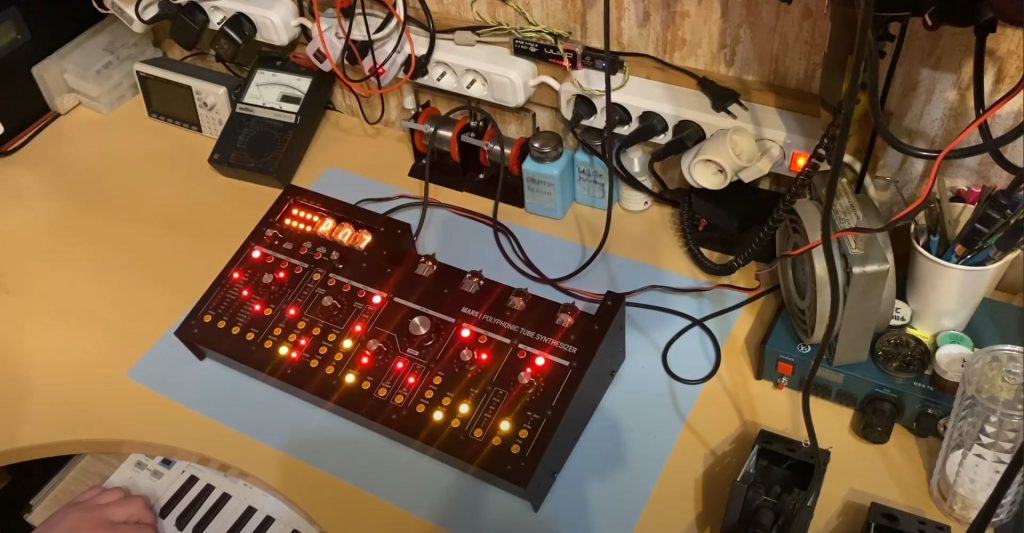 Not much has been released about this synth – except that you can see it's a 4 x tube setup which leads me to believe it might be a 4 voice/oscillator setup. The layout seems to be a subtractive style – with filter, vca, envelopes etc – but it's hard to see in the pictures.
Price: TBA
Link: http://apparatus.su/
Reliq
This looks to be a tidy offering from Reliq. There is a promotion at the moment where you can register for $1 with your email and get a 30% discount on the first round.
Price: $1699
Link: https://get.reliq-instruments.com/
Price Watch
This week – no price watch sorry 🙂
Name That Synth
No name that synth this week – send one in!
If you are after more information about Name that Synth – please check out this page here.
Saturday Sonority
This week's Saturday Sonority we were talking about Oscillators!